Cream Soda Peach Floats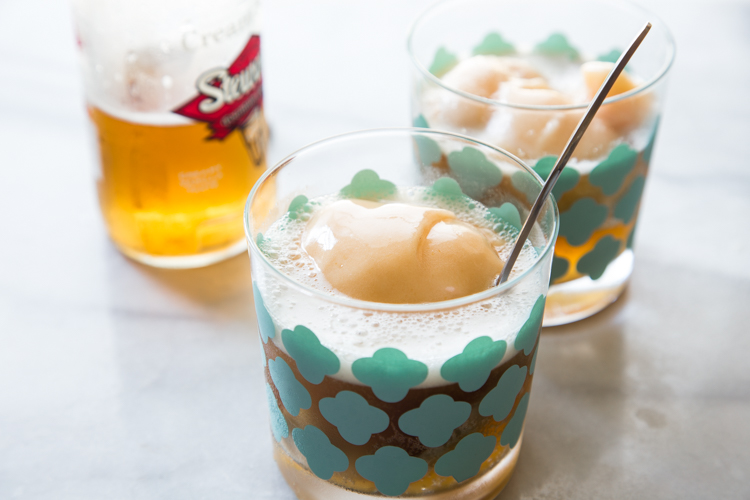 This has been a wild summer. Going into the season, I had plans for recipes and projects that would make the most of the summer bounty and warm weather. Well, sometimes plans are meant to be broken. Instead of getting bogged down with thinking about all the things I haven't made time for, I'm going to focus on the great and amazing things that have happened: moving, traveling and new babies.
Back in June, I had a new little nephew born and he has been such a sweet ray of sunshine! Today I'm here with a few of my blogging friends to celebrate our friend Courtney who is expecting her baby boy in just a few weeks.
I can't think of a better thing to celebrate than a summer of new, sweet little babies!
I met Courtney a couple of years ago at Mixed and became fast friends. Since then, we've gotten the opportunity to hang out a few times in our great state of Ohio. She is one of the most genuinely kind people I have met. I am so happy for her and Will. They have such an amazing adventure in front of them and I can't wait to hear all about it.
In celebration for their new little guy, I am serving Courtney up a quick and easy baby-friendly drink/dessert: Cream Soda Peach Floats. Summer is about simplicity – as is being 8 months pregnant. No one has time for fussy desserts when you're pregnant in an Ohio heat wave.
I hope you enjoy it, Courtney!
I'm sending lots of love and prayers your way and we are all so excited to hear news of your sweet arrival.
<3
Em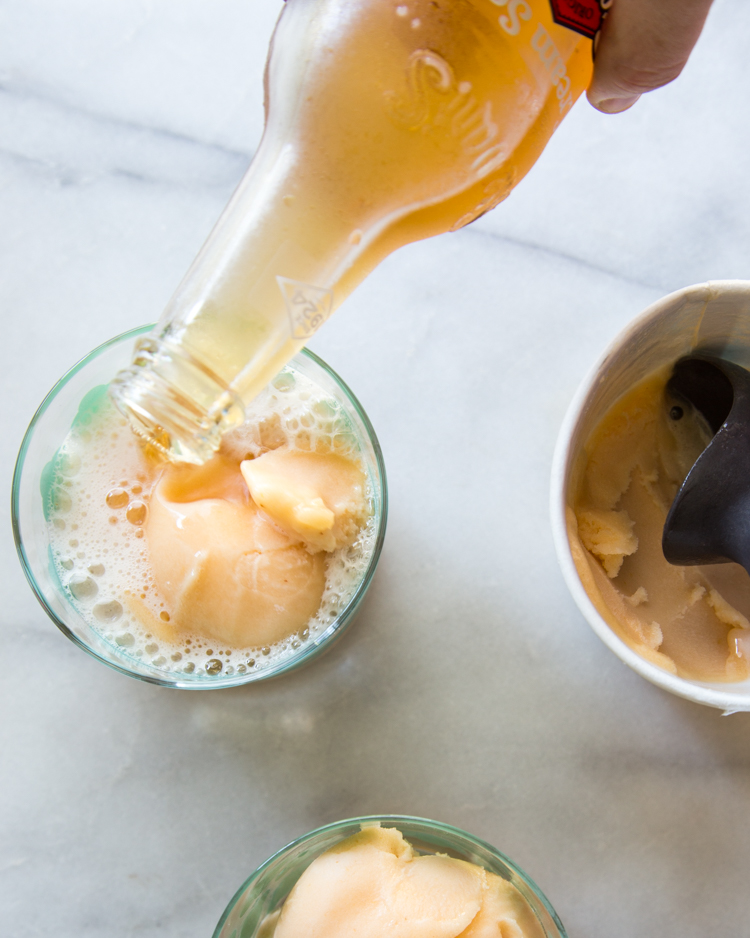 And here is the rest of the Baby Shower menu!
1. Twix Millionaire Bars from Wallflour Girl
2. Strawberry Cheesecake Bars from That Skinny Chick Can Bake
3. Spicy Tahini Palmiers from Food Lust People Love
4. Cream Soda Peach Floats from Jelly Toast
5. Raspberry Lemon Macarons from The Redhead Baker
6. No Churn Peanut Butter Ice Cream A Cookie Named Desire
7. Coconut Peach Slushie from Heather's Dish
8. Mocha Coconut Frappuccino Pie from Melanie Makes
9. Watermelon Lime Mocktails from The Live-In Kitchen
10. Vegan Cheesy Pull-Apart Bread from Namely Marly
11. Mango Pineapple Agua Fresca from Pineapple and Coconut
12. Easy Apple Tart from gotta get baked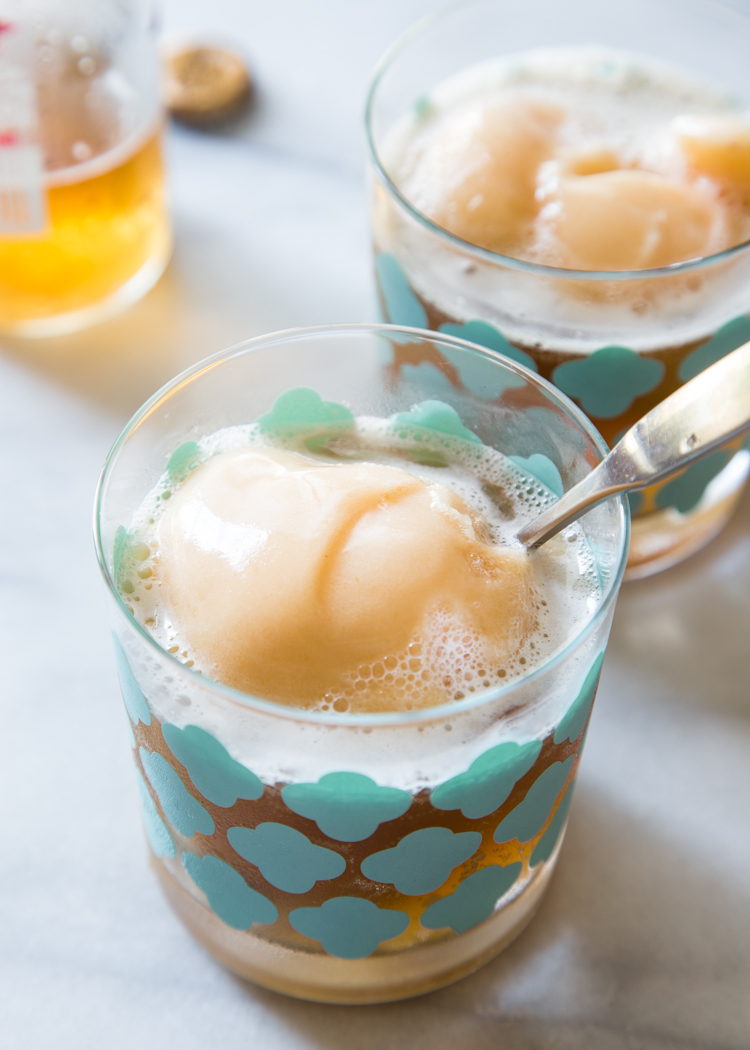 Happy Wednesday!!
Cream Soda Peach Floats
Ingredients
4 scoops peach sorbet
1 bottle high quality cream soda
Directions
Place 2 scoops of peach sorbet into two glasses. Top with cream soda.
Eat, repeat, enjoy!