The Black Tea Swarm Cocktail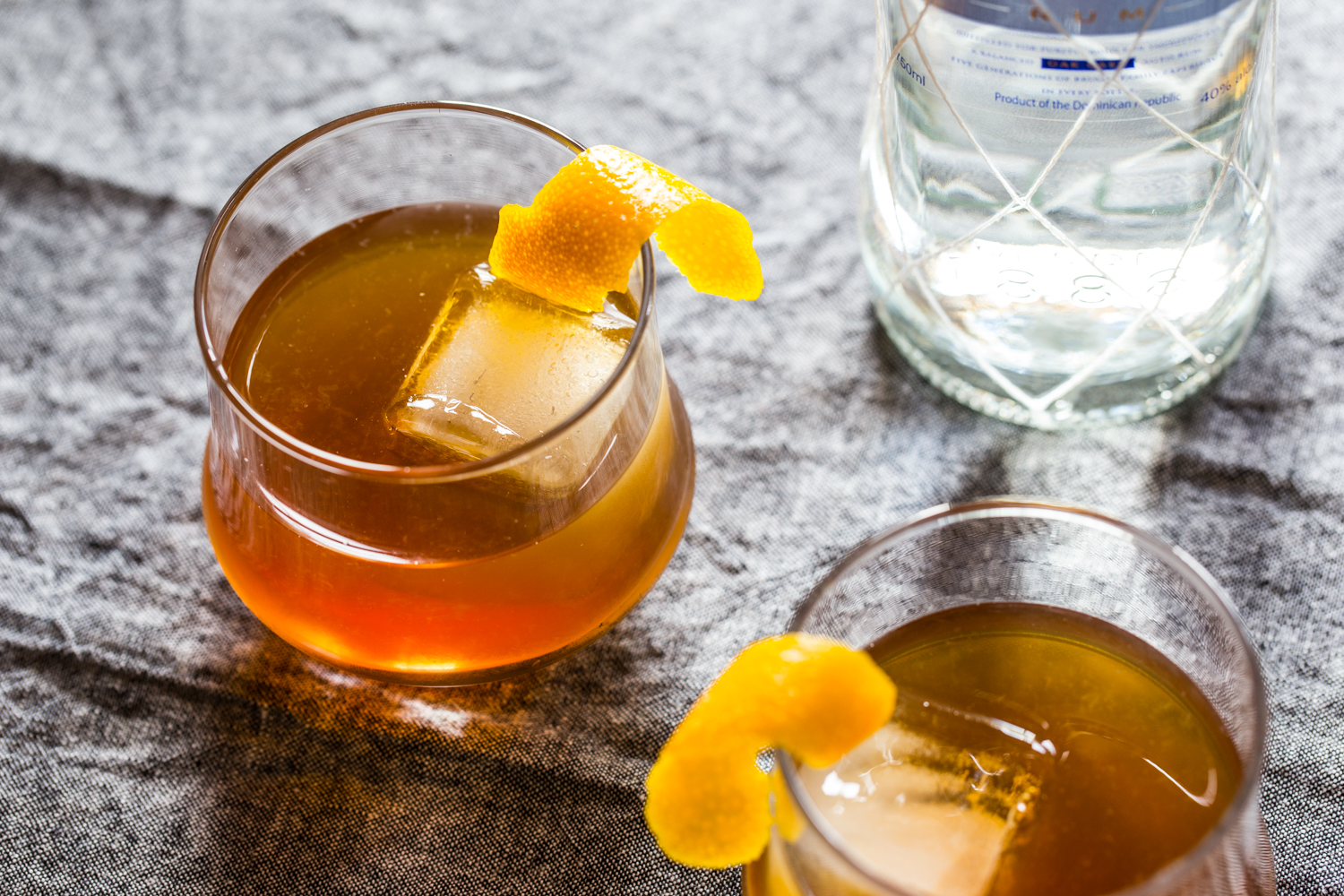 Every time I write and post about a new cocktail I hope you get a chance to try it. Frankly, I love sharing new cocktails and want to compare notes with other cocktail lovers about my latest and greatest. It's been a couple of weeks since I shared my Apple Cider Swizzle so I need to direct you to that post if you missed it. It's a great drink and perfect for these not-quite-super-chilly-yet fall days.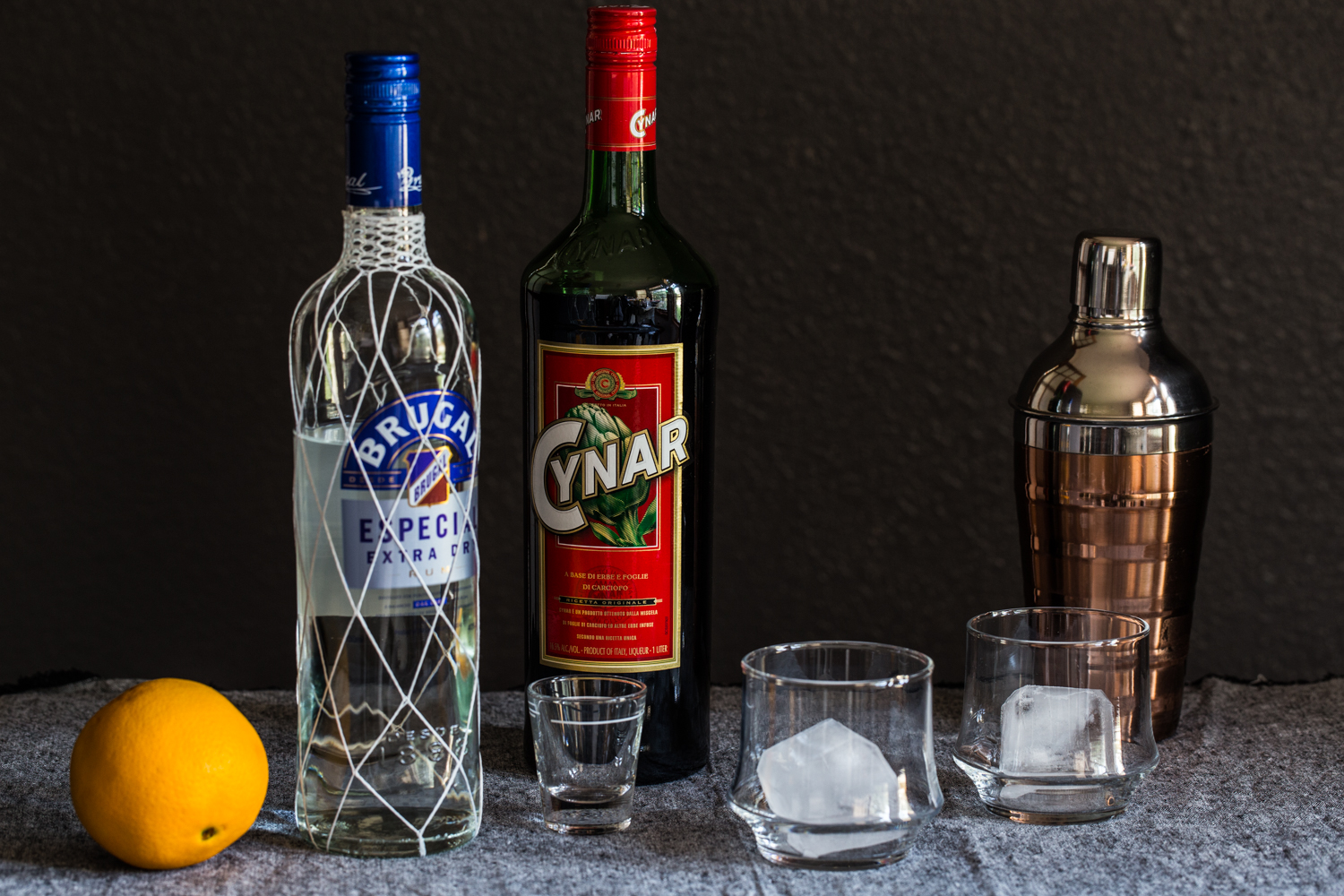 This week, I had the pleasure of receiving a few bottles of new-to-me liquor to sample and boy, there were some notable beverages. There have been brands or liquors that I have tried that didn't make the cut for me. Items that weren't all that special or failed to inspire me to create something great with them. That was not the case with these selections. I will be sharing more of my favorites coming up, but for today I zeroed in on Cynar and Brugal Extra Dry Rum.
My husband has been wanting to try Cynar for sometime but it's difficult to locate. Cynar is an artichoke liqueur that has been classified as a digestif. It has some great bitterness but is very complex. After doing a bit of research we found that it's flavor is made up of 13 herbs and plants (which is quite a lot). I knew we wanted to give it a try so started with a Cynar twist on a Negroni called the Berlioni. This was a very nice, smooth cocktail and is for sure something I would make again.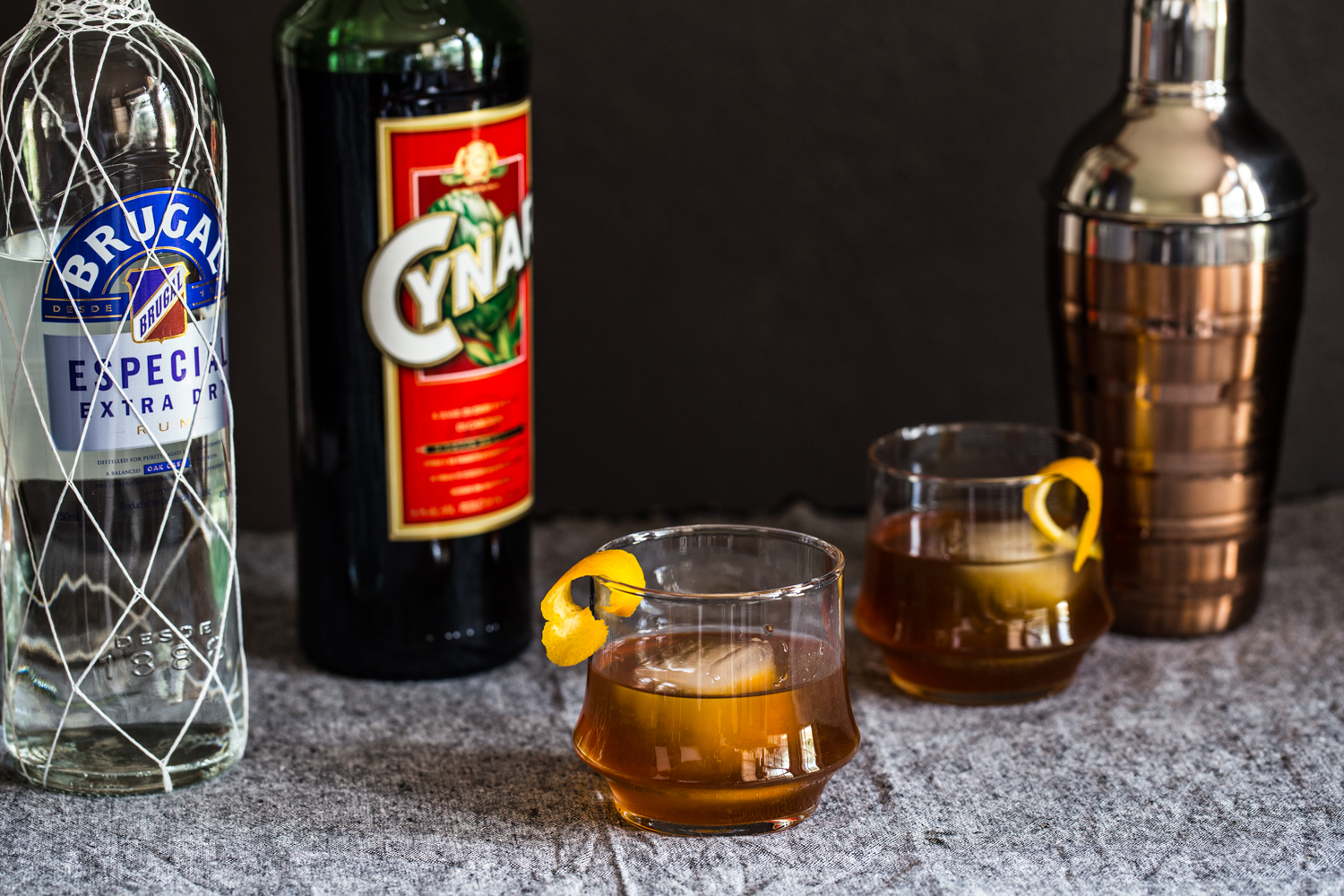 I wanted to combine a few of my new favorites to make something extra special, and this Brugal Extra Dry Rum seemed like the way to go. After doing a bit more research, we came across a cocktail called The Swarm. It combined rum, Cynar and honey with a touch of lemon. When I hear honey and lemon together I immediately think of tea. Honey, lemon, and tea – a fabulous combination, am I right?
So after playing with this idea a bit, we came up with our own variation on The Swarm that we are calling the Black Tea Swarm Cocktail. The cocktail base is honey dissolved in steeped black tea and shaken with rum, Cynar, and lemon juice. The first glass went down so quickly and smoothly that we promptly made a second. It's rich and complex in flavor. The depth from the tea and Cynar pairing beautifully with the impeccable flavor of the Brugal. This is one killer drink. We used our favorite Orange Spice Black Tea bags (Private Selection from Kroger) to nod to the orange peel garnish.
The Black Tea Swarm Cocktail is Autumn in feeling without beating you over the head with pumpkin or spice. Have no fear, I have plenty of more overtly Fall cocktails on the horizon. For now, let's say cheers to Cynar!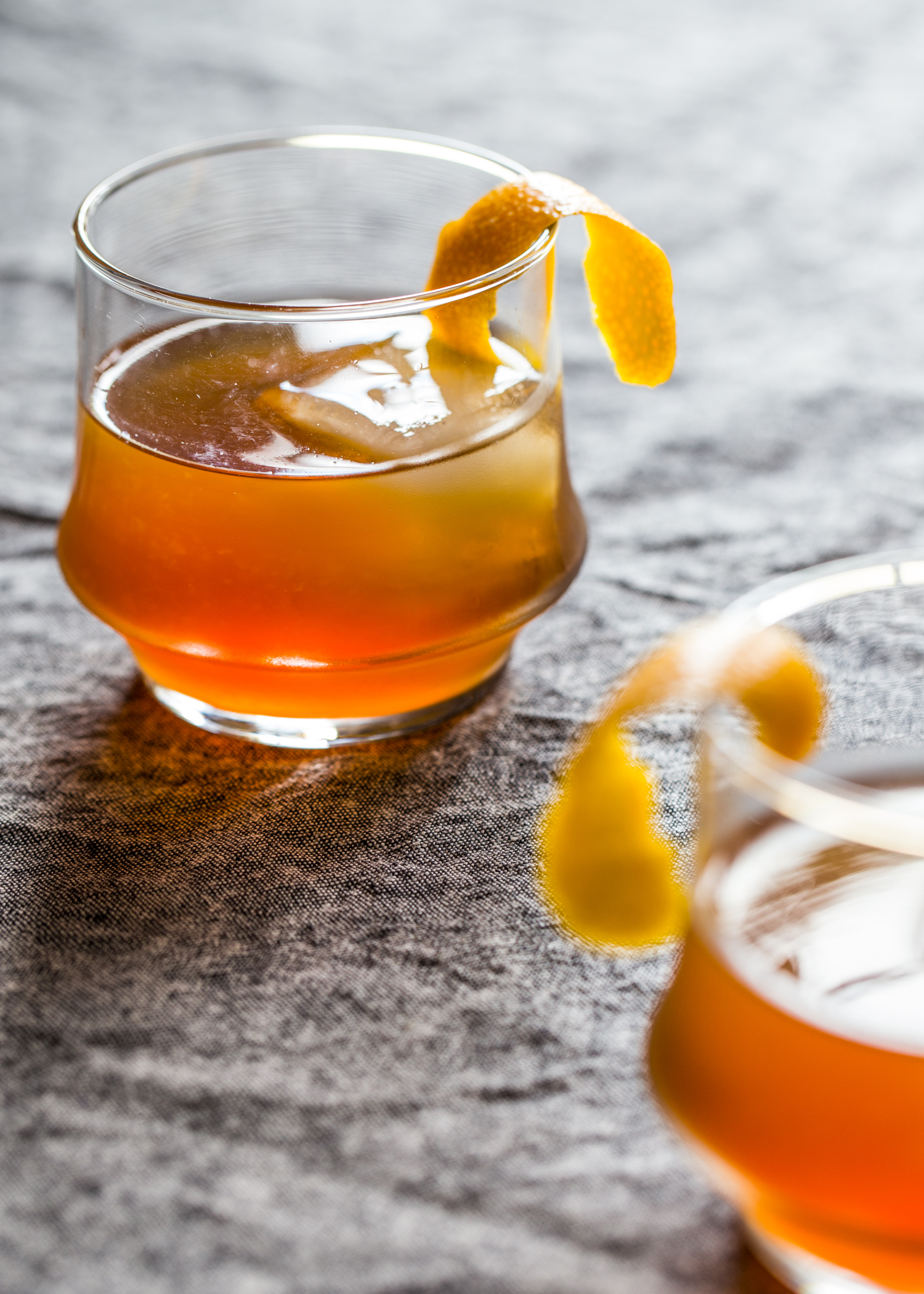 Happy Friday!
Disclosure: I was sent a bottle of Cynar and Brugal Extra Dry Rum to sample. It turns out that they are fabulous and I wanted to share them with you. I was not compensated for this post. The text and opinions are 100% my own. 
The Black Tea Swarm Cocktail Recipe
Yield: 1 cocktail
Prep Time: 10 minutes
Ingredients
1 black tea bag (I used Orange Spice Black Tea)
1 cup boiling water
1 teaspoon honey
2 ounces white rum (I used Brugal Extra Dry)
1/2 ounce Cynar
1/4 ounce fresh squeezed lemon juice
orange peel for garnish
Directions
Steep tea bag in hot water for 3 minutes. Discard tea bag.
In a cocktail shaker, stir together honey and 1 ounce of the steeped black tea. Add ice, rum, Cynar, and lemon juice. Shake until well chilled. Place ice ball or cube into a high ball glass. Strain cocktail over ice ball. Garnish with orange peel and serve.