Roasted Beets and Goat Cheese Toast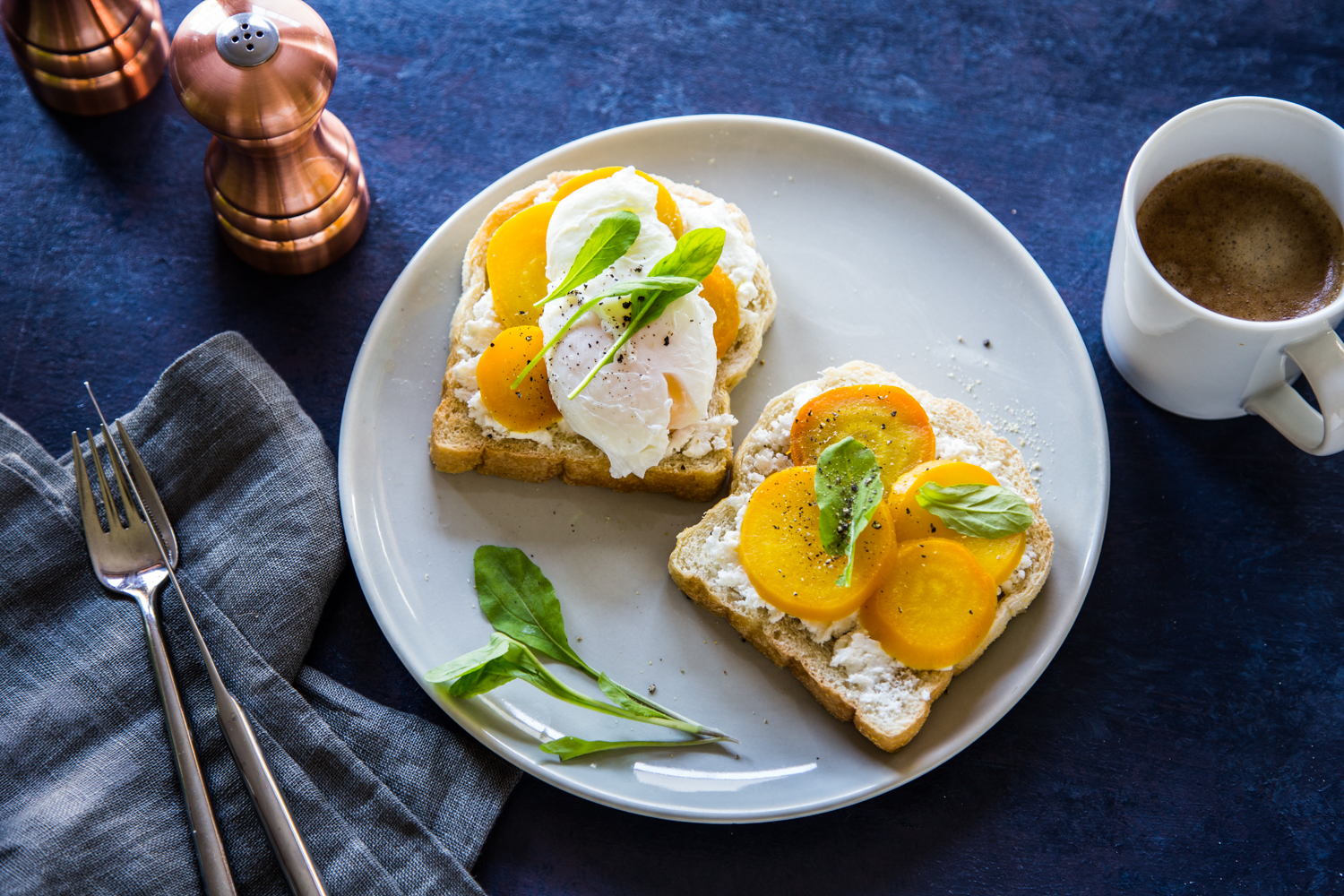 It's Tuesday and has been quite some time since I have shared a toast recipe. If the name of the blog is any hint, I'm kind of a toast girl. Yes, jelly toast with a bit of butter is always welcome, especially when paired with a cup of coffee. But as with life, variety adds spice. Beets have been a more recent love of mine, something that I did not appreciate until several years ago. I have the existence of goat cheese to thank for that.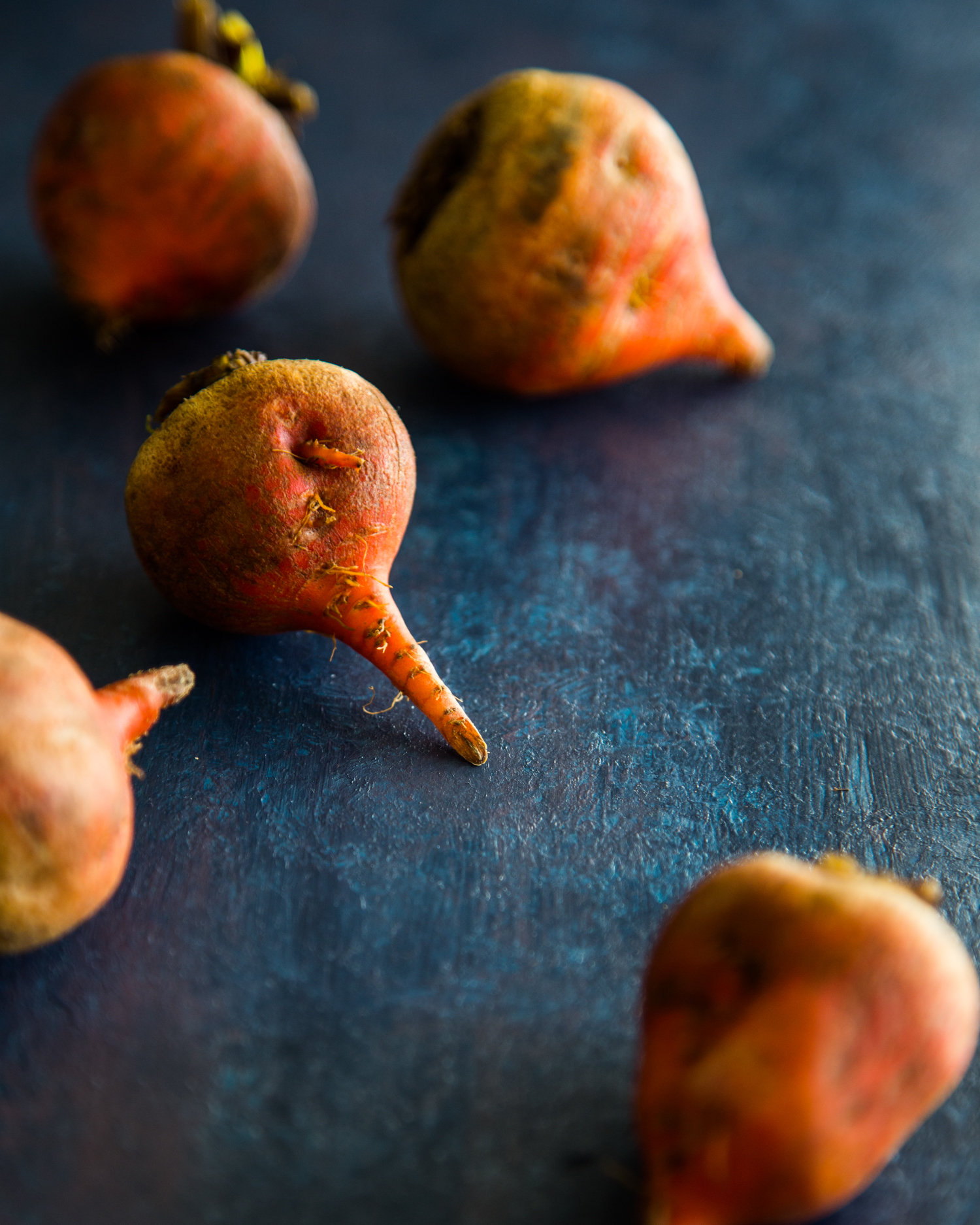 While I do enjoy red beets, golden beets are even better. They are sweet and tender and quite a bit less stain-prone, which for me is quite a bonus. No pink hands or stained shirts when working with these bright gold beauties. Roasting beets takes a bit of time, but is not difficult. In fact, you can roast a large batch of beets early in the week and keep them in the fridge to slice and use as you like. That's what I did here, but wrote out my method for roasting in the recipe below.
I found a great loaf of English toasting bread at the small grocery store near my kids' school and found that it's basically English Muffins in loaf form. Very cool stuff. If you can't find a similar bread (and I wouldn't say you need to exhaust a search for it) just use a sour dough or your favorite country loaf. Roasted Beets and Goat Cheese Toast is great for breakfast, but for me, this combination really sings at lunch time. A bit savory, but light and not too heavy. Tangy goat cheese and sweet beets with a touch of bitterness from the arugula. Top the toast with a poached or fried egg – or don't if you prefer. Either way is delicious!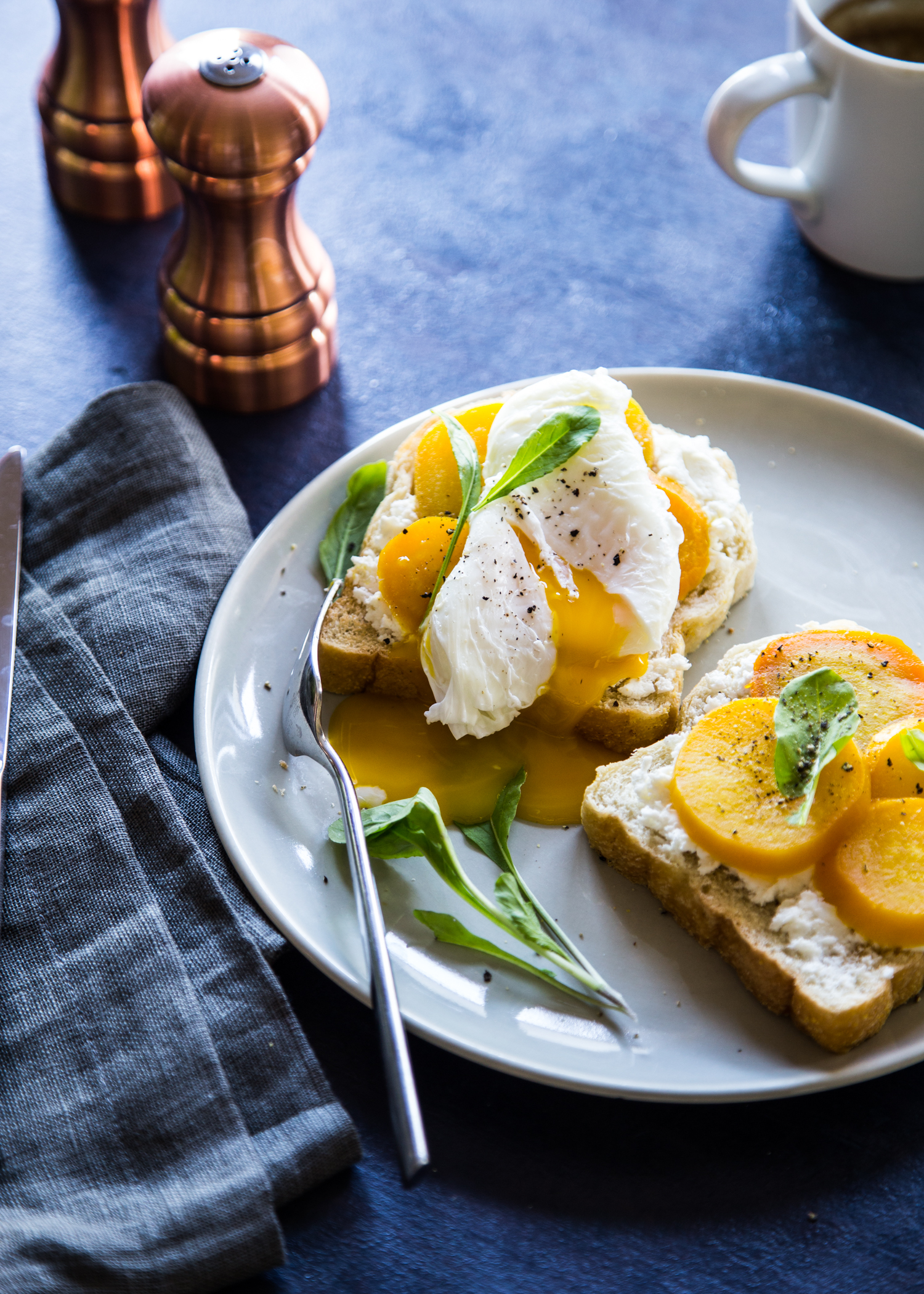 Happy Tuesday!
Roasted Beets and Goat Cheese Toast
Yield: 2 pieces of toast
Prep Time: 5 minutes
Cook Time: 45 minutes
Total Time: 50 minutes
Ingredients
6 small golden beets, washed and trimmed of root and stem end
1 Tablespoon olive oil
salt and pepper
4 ounces goat cheese (I used peppercorn goat cheese)
2 pieces English Muffin Bread, toasted
2 eggs, poached or fried (optional)
handful of arugula sprigs
Directions
Preheat oven to 400°F. Place a large piece of foil on a rimmed baking sheet and place beets on top. Drizzle beets with olive oil and sprinkle with salt and pepper. Wrap foil around the beets and fold over on the top, creating a large, enclosed pocket. Bake beets for 40-45 minute or until beets are fragrant and tender. Remove from oven and let cool slightly. Use a paper towel to rub off the skin of the beets. Slice the beets and set aside.
Spread goat cheese on toasted bread. Layer beets on top of goat cheese and season with salt and pepper. Top with eggs and arugula and serve.