the ultimate breakfast cook-off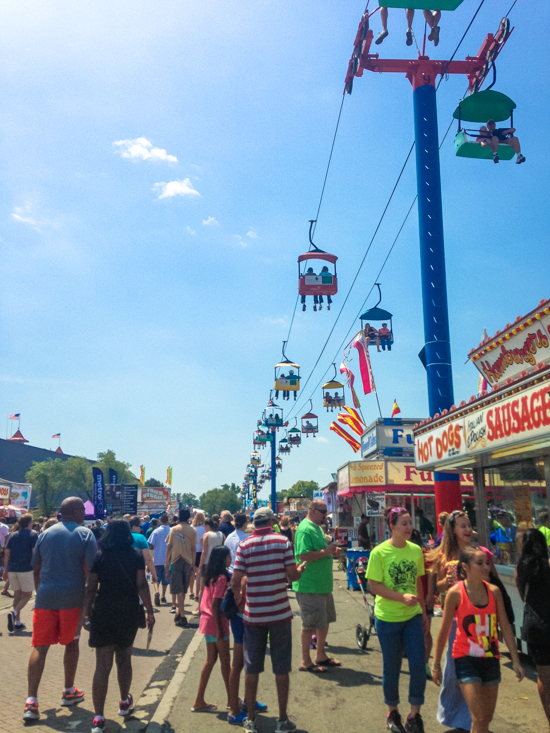 This summer has been flying by at a break neck speed and I feel like I'm grasping at straws trying to find activities and special things to do to keep the kids entertained while simultaneously giving them the best summer experience possible. While I am a firm believer that summer doesn't have to be packed from morning to night with non-stop, over the top crazy awesome fun times – I don't want the kids to go back to school thinking that summer was a big flop.
That would just be sad.
Don't get me wrong, we have plenty of lazy days enjoying the freedom of the non-schedule, but honestly, after a few days of that we are all craving some activity and structure.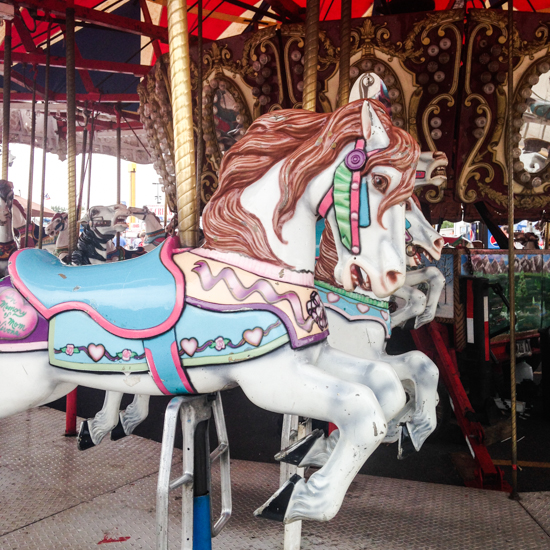 So, needless to say when I got an invitation from The Ohio Poultry Association to come down to the Ohio State Fair and judge an Ultimate Breakfast Cook-Off, I was totally on board. We made a whole day of it and took the kids down to ride rides, eat cheese off of sticks and turkey legs as big as our face.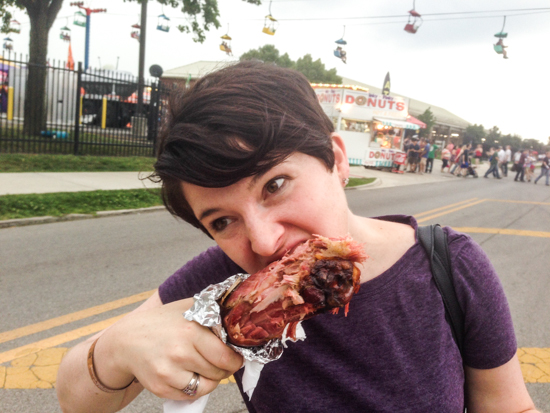 That's how we roll in Ohio, baby.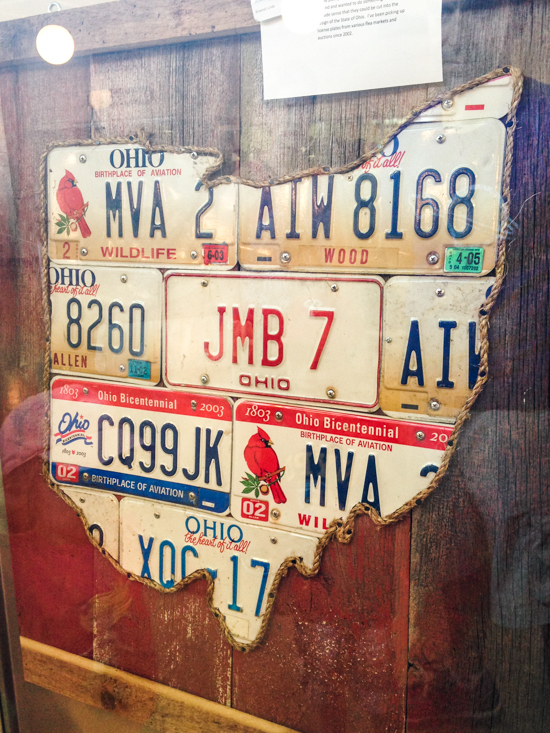 The Ultimate Breakfast Cook-Off was beyond fun. It was sponsored by The Ohio Poultry Association, The American Dairy Association Mideast, Bob Evans and Kroger – so you can imagine that the ingredients were pretty darn spectacular.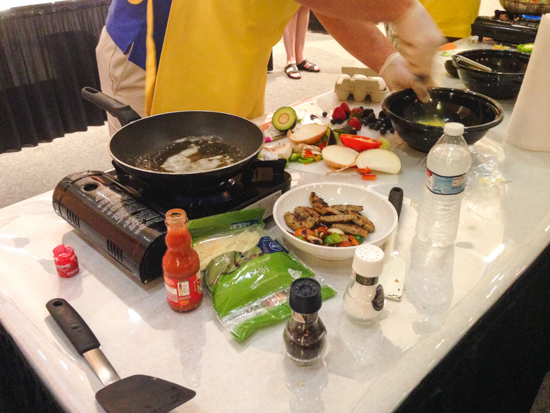 The first round was for local celebrities including some local TV personalities, writers and public figures. The rules stated that each contestant had 30 minutes to create the ultimate breakfast using a basket of 'secret' ingredients and a fairly (get it? Fair-ly?) stocked pantry of items. The secret ingredients were Bob Evans Turkey Sausage patties, swiss cheese, eggs and avocado.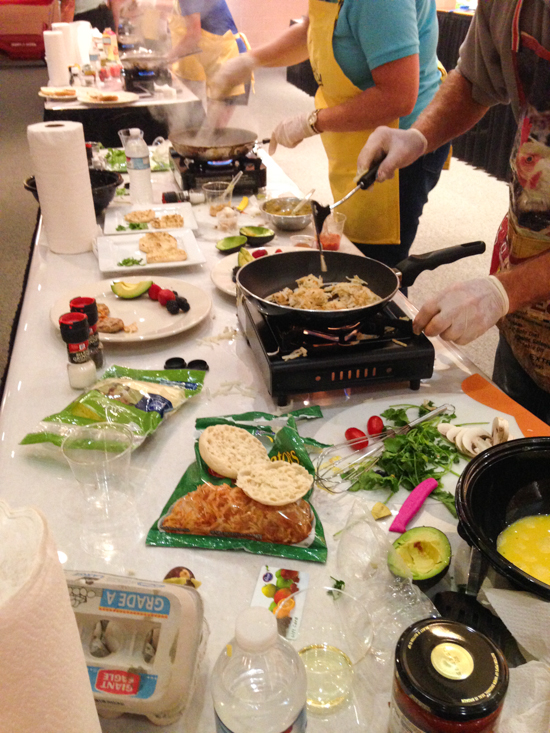 I was excited to try the turkey sausage patties because I have always used Bob Evans regular breakfast sausage patties – for instance, in my Campfire Breakfast Burgers – but I hadn't tried their turkey patties. Well, the turkey was awesome! I loved how several of the contestants cut the sausage up and didn't let themselves be confined to the 'patty'.
The winning dish was a savory French Toast topped with sautéed spinach and turkey sausage. The twist of having a savory French Toast and a super flavorful topping won us over.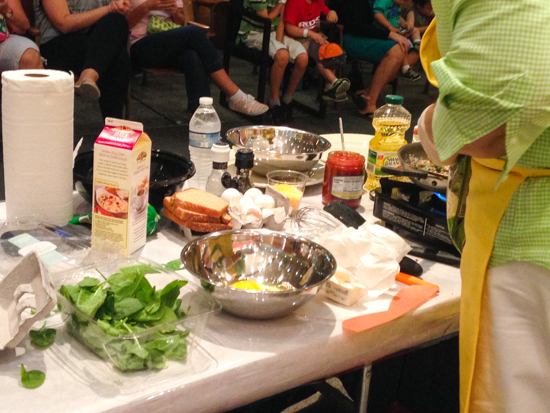 For the next round, home cooks stepped up to the skillets to try their hand at the Ultimate Breakfast Cook-off. In their ingredient box they found Bob Evans Sweet Italian Sausage (swoon!), eggs, plain Greek yogurt and a bag of salad mix.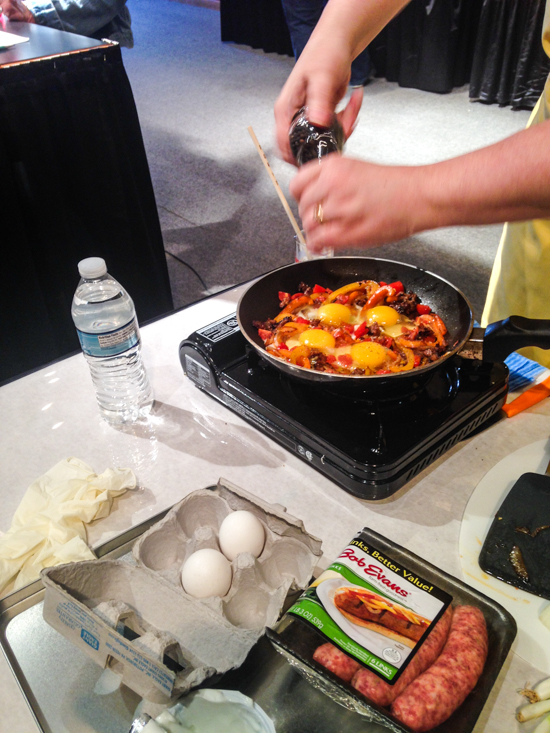 This round definitely had some interesting interpretations of the ingredients and there were a lot of creativity points handed out. The winner was a a plate of delightfully crispy latkes with yogurt dipping sauce and a beautifully scrambled egg with sausage and spinach. These latkes were absolutely killer.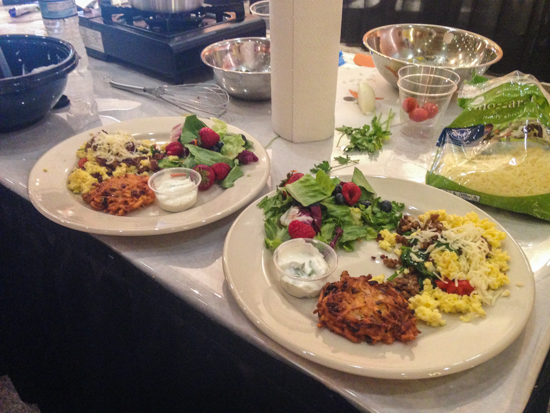 To make things even more fun, Jim Chakeres from the OPA joined in on the fun and whipped up a crunchy breakfast taco. I've mentioned Jim in the past as he was the brain power behind these brilliant Fig Deviled Eggs that I posted back in the spring. I have a feeling that I need to work out a version of these breakfast tacos that included the sweet italian sausage and Bob Evans mashed potatoes topped with fresh Ohio sweet corn. Oh yeah, these tacos were truly something special.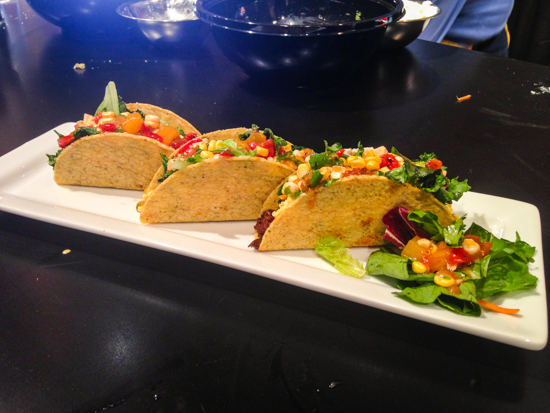 I purposely wore a stretchy dress to the even knowing that I would be super full be the end of the competition. Do you think that stopped me from eating my weight in fair food?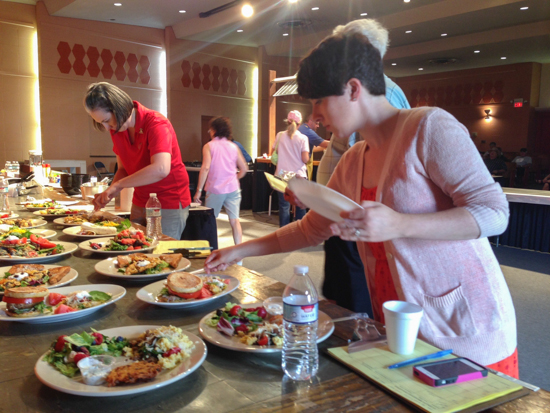 Nope. After the competition we walked around enjoying all the things that the fair had to offer – including about 23 rides down the Giant Slide. Yeah, the kids were all about that. Ok, so I was, too.
We also enjoyed a bottomless cup of Wild Bill's Old Fashioned Soda, which rocked my world. The Sarsaparilla was, in a word, perfect.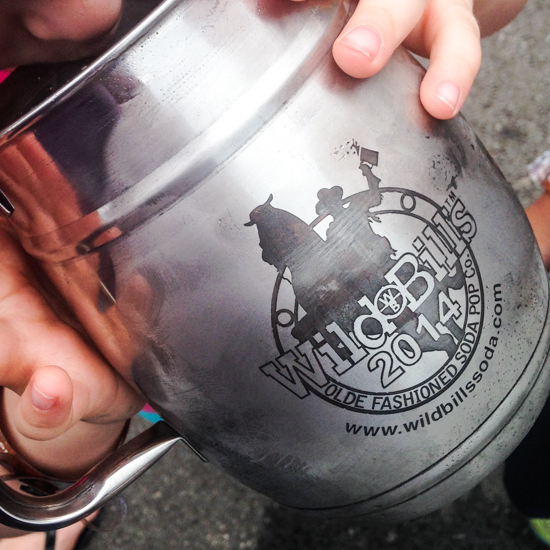 Then there was the Sweet Corn Blueberry Ice Cream that wasn't exactly what I was expecting, although in no way was I disappointed. The corn was almost raisin-ike in the ice cream, if that makes sense.
Then came the fried Swiss cheese on a stick and the ginormous turkey leg (yes, those are my children poking the turkey leg) It was a day of utter gluttony and we loved every minute of it.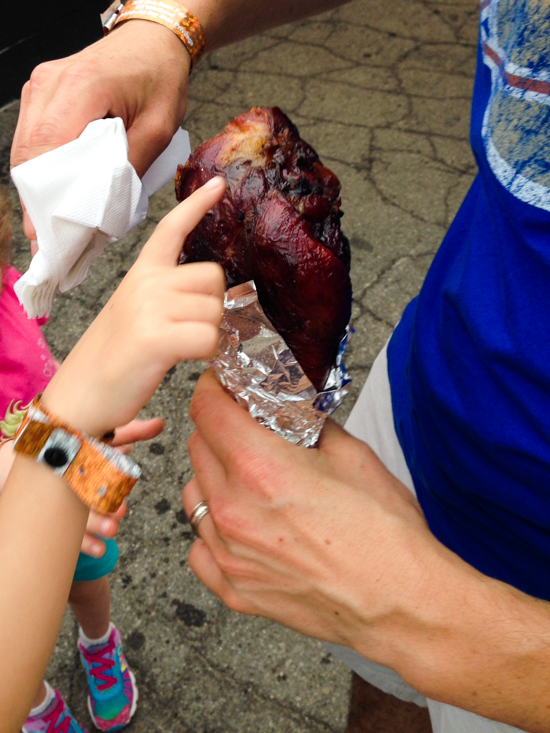 In other non-food related fair events there was the butter cow (ok, he's technically food, but no one is eating 2000 pounds of butter…at least in one sitting).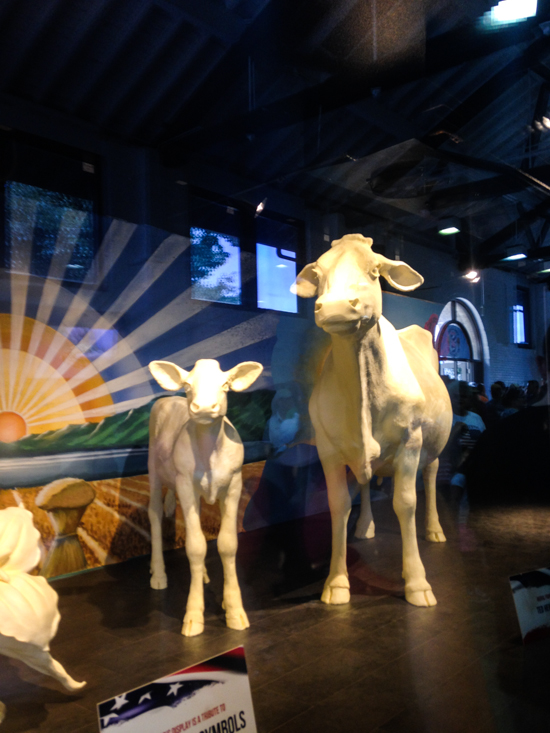 This guy, who has probably never had a bad hair day in his life: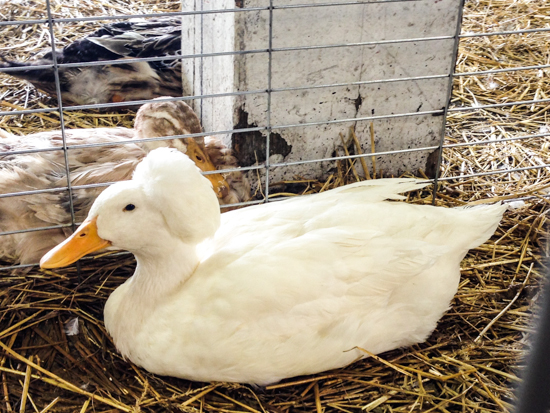 And finally, a photo dump of the rest of the cool fair pics in no particular order: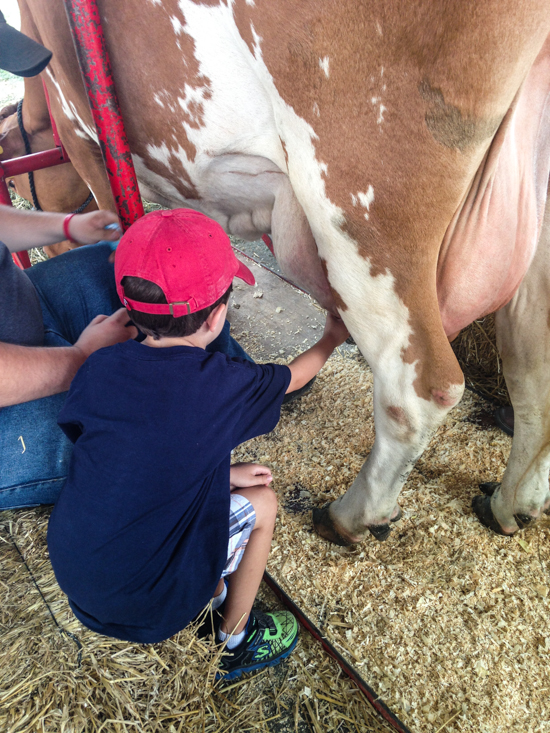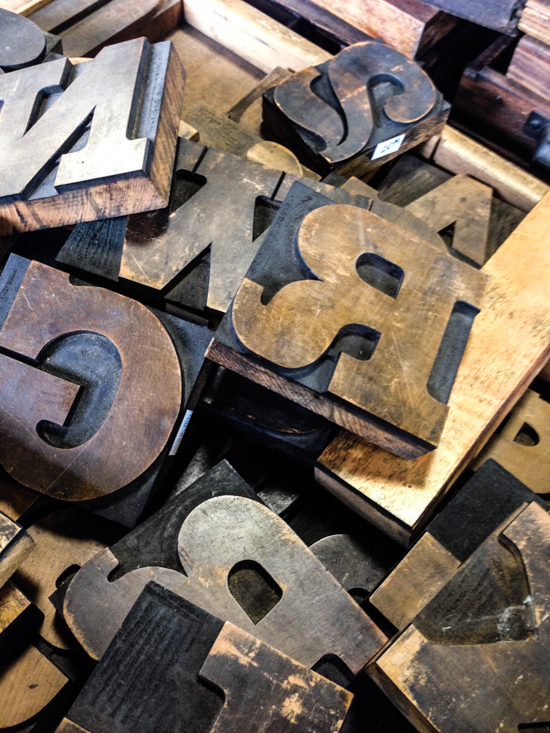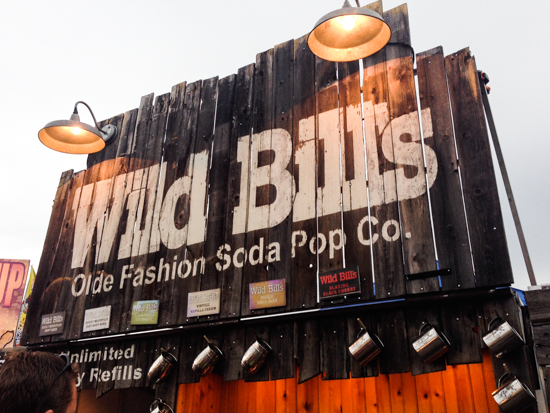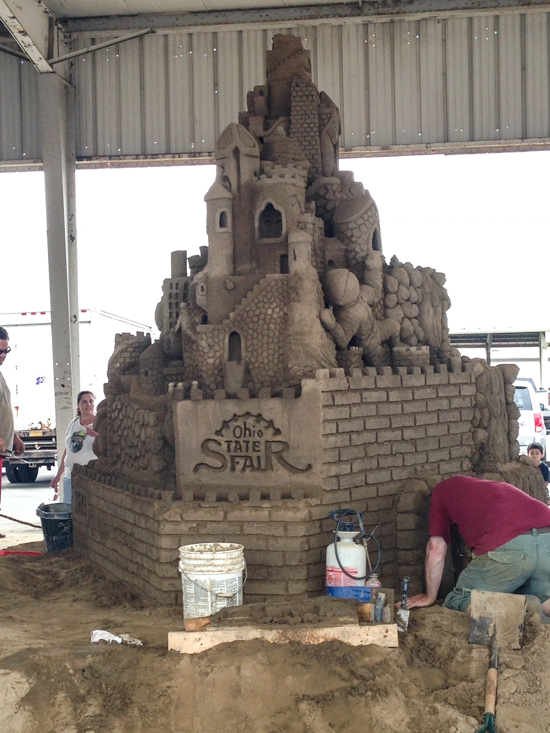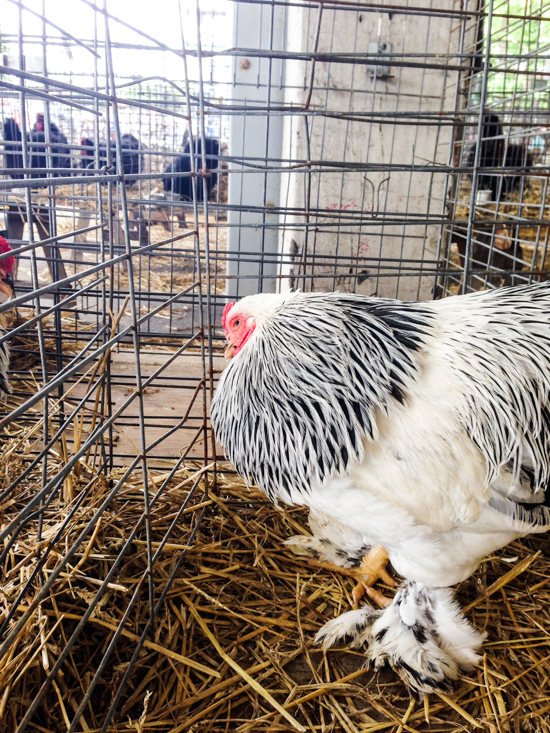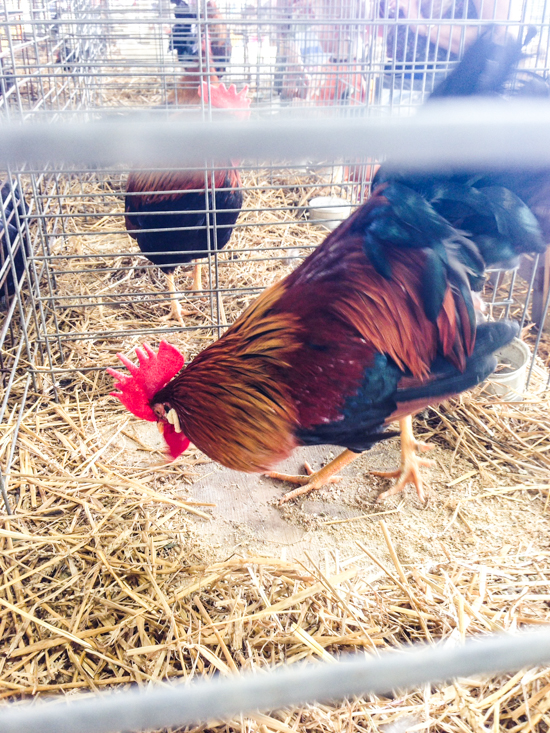 All in all, the Ohio State Fair got two big thumbs up from us. Super, crazy, summer fun!
Happy Thursday!
This is not a sponsored post. I was invited to come down to be a judge at the cook-off and was provided parking passes and admission tickets for my family in order to do that. I simply wanted to share all of my fair fun with you! Thanks for listening to the rambling!