thursday thoughts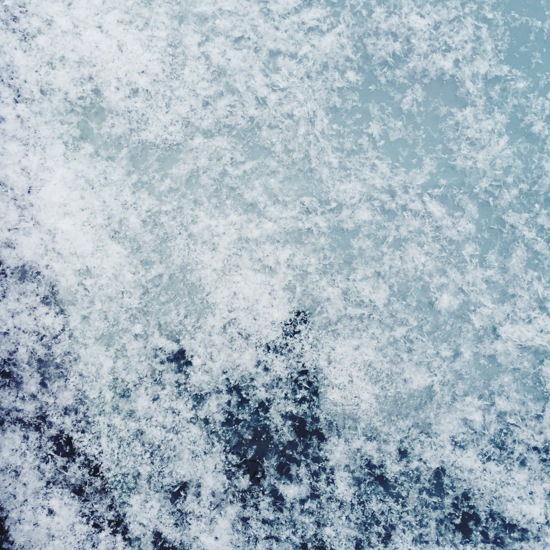 It snowed today. Super light flurries, but still. Snow. In November. Not sure why I'm surprised, but I was actually quite delighted to see the little flakes floating around. It made me feel justified in listening to my new favorite Christmas album: Winter Songs. It's actually an album from 2008, but the songs are amazing. I've had Winter Song stuck in my head for weeks.
I found a coat! I whined a few weeks ago about having a crazy coat situation and I found a great coat that I absolutely love. The hood is comically large, but honestly, it's awesome. I found it at Kohls, because other than Kohls and Old Navy, I have zero tolerance for clothes shopping. If it can't be found at either store, I don't need it. Boring, I know, but I'm not a food blogger for a reason. Also, the girl that is modeling the coat must be a good foot taller than I am, because my coat comes to my knees. Bring it on winter! I'm totally ready for you.
I got my new iPhone 6 a few days ago. The gold one. I love it and am sad that I had to cover the gold with a case. So I found this case that has a bit of gold on it, and I'm pretty happy with it. Other than the small headphone hole in the bottom. Because my 2008 mini van lacks Bluetooth, I have to rely on my AUX cable to hook my phone up to the car to listen to my music and audio books. Well, my current cable is ginormous and doesn't fit. So, I need to find some sort of sneaky slim cord, otherwise this case might be history. I realize this is all very minor, but it's the little things, I tell ya.
Onto other news, I decided after 3 years to grow out my pixie cut. Yeah, this is taking the patience of a saint, and frankly I'm worried that I'm going to freak out and chop it all off again. I'm heavy into the awkward stage and just trying to power through. It's been rough. This blog post I came across was super helpful and if you're by any chance contemplating growing out a short cut, I recommend giving it a read.
Hallmark Channel is in full Christmas movie mode and I couldn't be happier. I've watched: Snow Bride, A Bride for Christmas, A Holiday Engagement and Catch a Christmas Star. The last one was terrible, but the other three were delightful, although basically identical. I guess the titles make that pretty clear.
I've got something exciting (and completely nerve-wracking) to share with you tomorrow, so be sure to check it out. Or not, because I'm going to be a huge, nervous wreck. Ugh. If only I was born without my worrying nature. Anyway, more about that tomorrow.
Happy Thursday!!