15 holiday cocktail recipes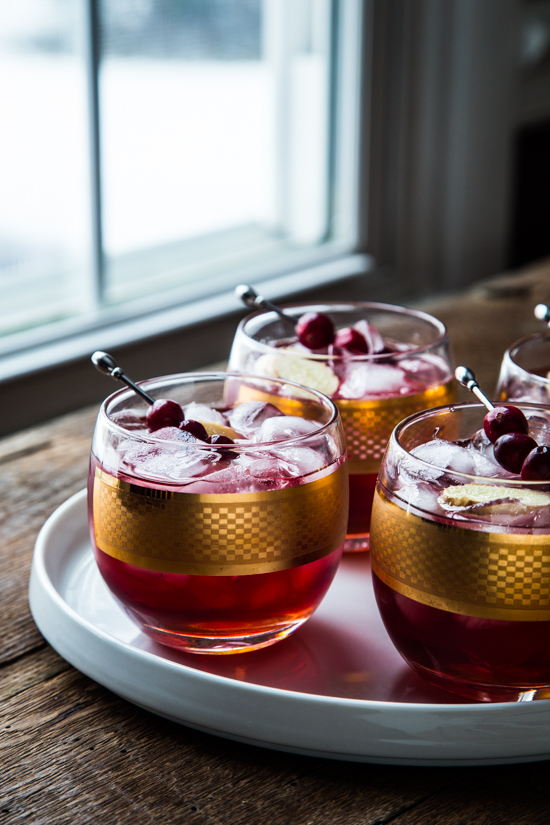 We're in the week between Christmas and New Years and in my mind, the holidays are just hitting their stride. I'm hopeful that your Christmas has been healthier than ours as we have two flu ridden kiddos and temperatures a flying left and right. We've gone through so many boxes of tissues our recycling bin is positively overflowing. That being said, I wasn't really up for brainstorming a new cocktail this week, but I've come across some amazing looking drinks during my lazy moments spent on Pinterest and browsing some of my favorite blogs. These 15 cocktails range from festive and elegant to simple and comforting. I'm positive you'll find a little something for any get together you have in the upcoming week. 
15 Holiday Cocktail Recipes
Cranberry Ginger Cocktail – with fresh ginger and cranberry juice
Pomegranate Martini Recipe from Foodie Crush – with fresh pomegranate, orange liqueur and rosemary sprigs
Blushing Kiss Martini from Bakers Royale – stunning drink with grapefruit, St. Germain and thyme
Mulled Wine Syrup from Honestly Yum – not quite a cocktail, but a gorgeous reduced mulled red wine syrup served over ice cream for a cocktail/dessert combination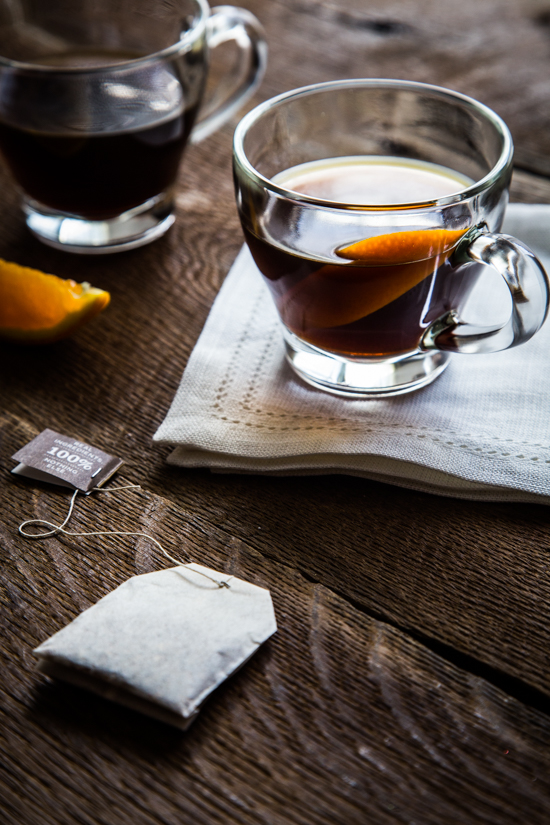 Gingerbread Hot Toddy – spicy, rich and warm – this is just about the most comforting cocktail around – sure to chase away any lingering aches and pains from a winter time cold.
Earl Grey French 75 from Cookie and Kate – a totally different take on tea in a cocktail, this elegant drink with tea infused gin is served in champagne flutes and would be perfect to sip on as you watch the ball drop next week.
Plum Ginger Whiskey Sour from A Spicy Perspective – a unique twist on a classic cocktail with fresh plum and candied ginger
Brandy Alexander from Liquor.com – if you've never had the pleasure of tasting a Brandy Alexander, then this is the holiday season to try it out. It's a simple three ingredient cocktail that is both rich and festive.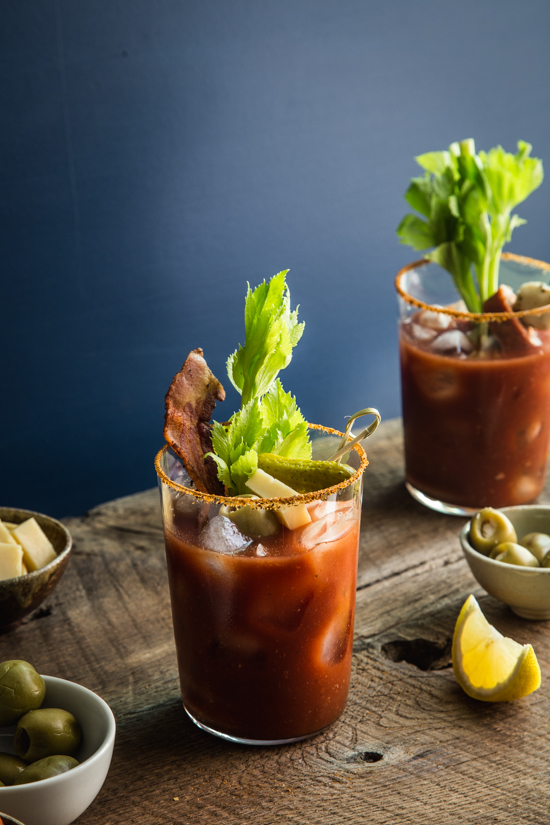 Bloody Mary Bar – this is a great holiday brunch cocktail bar complete with a fabulous, smokey Mescal infused base, old bay rimmed glasses and all of the garnishes your guests could ever want.
Cranberry Bourbon Fizz from Style Me Pretty – If you're a bourbon fan, this is the drink to try this week. It's full of fabulous bourbon, star anise and cranberries. Quite festive, indeed!
Frosted Gingerbread Martini from The Glitter Guide – I've never head of gingerbread liqueur before, but now I need to seek it out to make this vodka and creme de cocoa based cocktail. So unbelievable decadent!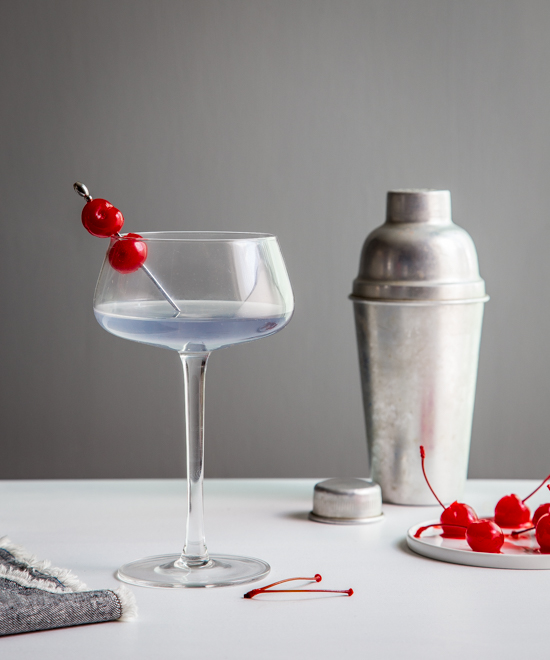 Aviation Cocktail – This drink continues to surprise me with it's depth of flavor and surprising floral notes. It's also elegant enough to be featured at your New Years gathering.
Pumpkin Spice Dark and Stormy from Kitchen Confidante – I'm a recent friend of ginger beer and this seasonal cocktail features spicy ginger beer and pumpkin spice Kahlua.
Mulled Wine from Flourishing Foodie – Classic mulled wine with spices and citrus
The 3G Cocktail – A potent yet smooth drink, this cocktail features ginger and elder flower liqueur as well as a unique absinthe wash.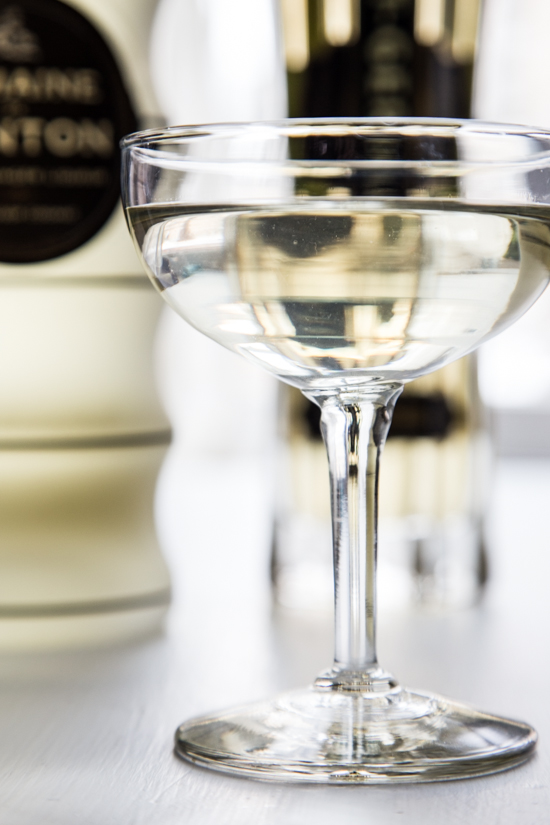 In case you weren't convinced of my seasonal cocktail fascination or just want a bit more inspiration for your upcoming festivities check out my holiday cocktails Pinterest board where I pin all of my favorite holiday drinks.
Happy Friday!