mini cheese balls
Mini cheese balls are the adorable make ahead appetizer that your friends will go crazy for. Full of cheese, bacon and herbs this recipe can be endlessly adapted to fit your own tastes, all while leaving you the time to truly enjoy your holiday party.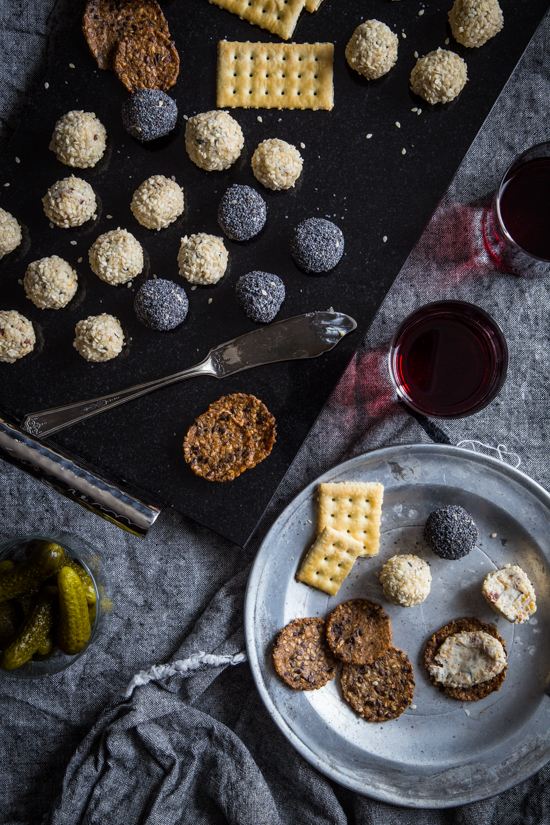 I'm not a fancy hostess. It's not that I don't enjoy entertaining, I truly do. But I would rather spend time hanging out with my family then stressing out about the fact that the appetizers aren't ready. Or even worse, the appetizers are ready too soon and are now unappetizingly cold. I think folks often underestimate how tricky it can be to properly plan a meal where everything is ready at the same time and all of the food is the appropriate temperature. Entertaining can be tricky stuff.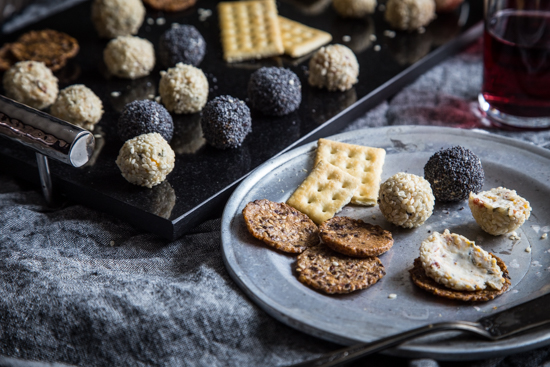 This is precisely my point. Parties are supposed to be fun, right? I don't need that kind of stress in my life and I'm positive you don't either. I love the holidays and this year, I am putting my foot down and refusing to do things the hard way. I'm all about simple, comforting and family time this year.
I'm online shopping, almost exclusively. I actually adore choosing the right gift for each person on my list, but I like to browse and truly consider each person and perhaps think on an item for a night or two before I decide. That kind of shopping just isn't possible in the stores right now. Especially when the lady behind me is giving me the stink eye in the checkout line because it takes me an extra five seconds to retrieve my wallet out from under a pile of half eaten lollipops and a handful of mini My Little Ponies.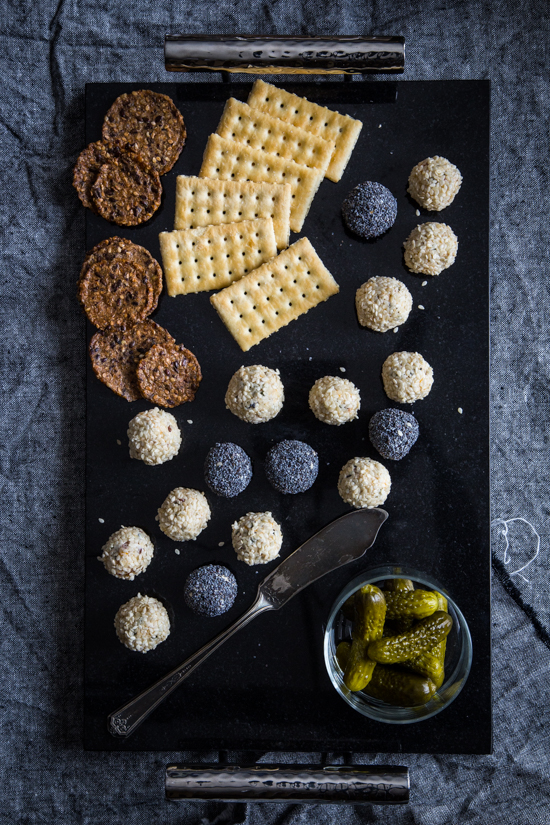 Stink eyes don't put me in the holiday mood. Do you know what does put me in the holiday mood? Cheese, and lots of it. Who doesn't love a good cheese ball, am I right?
Yes, I'm aware you can buy a perfectly fine cheese ball at the store, but if you've never made your own cheese ball you will be shocked and delighted at how simple it is. You can make it out of any combination of cheeses that you like. I used a base of onion and chive cream cheese but added in a healthy amount of cheddar cheese and freshly grated parmesan to round out the cheesy flavors. Some diced bacon and herbs finish off these simple little appetizers.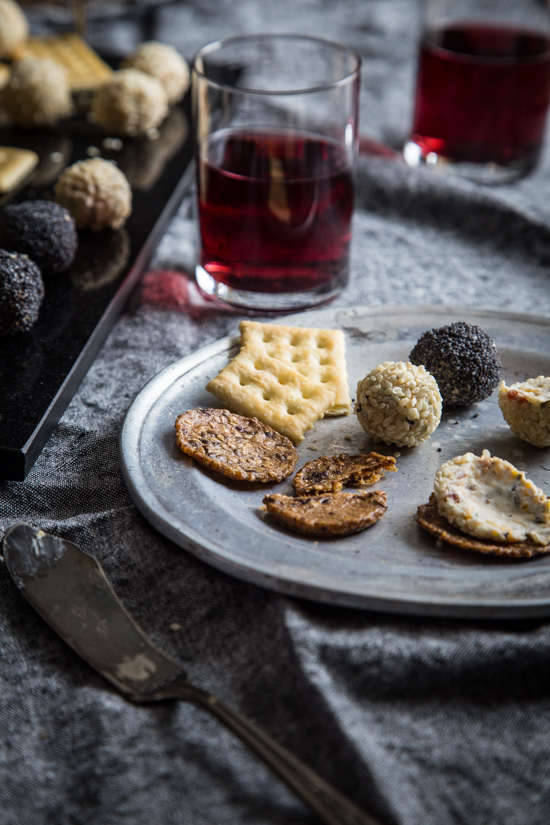 In our house, we skip the traditional nuts on the outside due to C's peanut allergy, but you can roll these mini cheese balls in any toppings you like: sesame seeds, poppy seeds, chopped nuts, or herbs. Plus, these are the perfect make ahead snack, and I actually find making these little cheese balls easier than making one giant cheese ball. Rolling a cheese ball the size of a soft ball in poppy seeds is harder than it looks.
Simply serve a pile of these mini cheese balls with a variety of crackers – whichever you like best – and some other little snacks for the perfect party appetizer tray. Plus, you can make these up to three days ahead of time. Talk about a stress free party, and stress free party food!
I originally shared this Mini Cheese Balls post and Mini Cheese Balls recipe over on Food Fanatic.
Enjoy and have an awesome New Year!