advent activities | thursday thoughts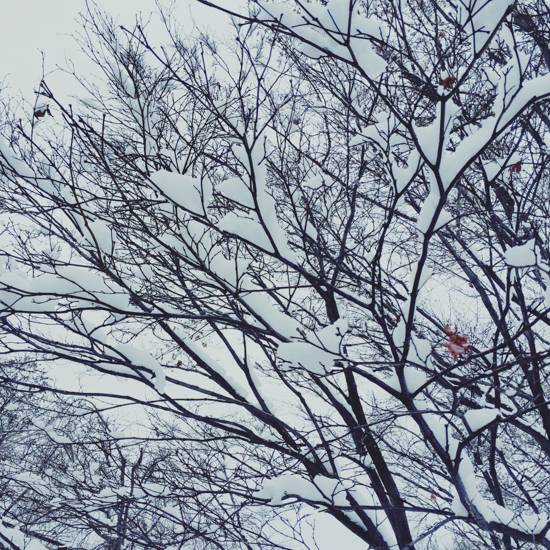 This is what it's been looking like around Ohio this week /\ /\ /\. Not that I'm complaining, it just caught me off guard. Our screens were still in the doors, our patio furniture was still out and I didn't have properly fitting snow boots for my kids. It's all been remedied, just in time for the weather to go up to the mid 50's this weekend. Of course.
Speaking of the weekend, this is the last weekend before Advent starts. I thought it would be fun to share some of the great ideas that I've come across. This year, I'm wanting to turn some more focus to spending time with family during Advent. The last couple months have been consumed with stressful work projects for both my husband and myself and it's been everything we could do to just get by day to day and not forget to pack a lunch or show up at a piano lesson. We've been eating endless frittatas for dinner and I will admit to whipping up a box of mac and cheese a time or two. You gotta do what you gotta do.
But with those projects **almost** behind us, I'm looking forward to slowing down and regrouping. Spending some serious quality time together. Here are some of the fun ideas that I've come across, some of which we'll be doing, and others will be inspiration for years to come.
ADVENT ACTIVITIES & FUN STUFF
1. 25 Books for Advent – I've seen this idea all over Pinterest, and typically, I scoff at 'pinterest-y' activities, but this one I'm all for. The idea is to wrap up 25 books and place them in a basket or under the Christmas tree and each night of Advent, you choose a book to unwrap and read together. We read nightly bedtime stories anyway, but sometimes bed time routines get rushed and things get pushed to the way side. Favorite books have been forgotten. I'm working on choosing and wrapping the 25 books – several new, but mostly ones that are on the back of our shelves that need to be revived. There are many blog posts about this activity out there, but this one I found is really cute. I'm really looking forward to snuggling with the kiddos under the tree and reading some books.
2. Lego Advent Calendars – Yes, I'm so into these. We got the LEGO Friends Advent Calendar for the Baby (C) and the LEGO City Advent Calendar for the buddy. They also have a LEGO Star Wars Advent Calendar that is just too cool. I like how every day there is a small piece to put together, something that we can work on together and at the end of Advent when Christmas arrives, they will have a little scene to play with. I grew up playing with Legos, mainly with my little brother, and it's one of the things that I get insanely nostalgic for.
3. Hay for Baby Jesus – When the Buddy was a toddler, my mother-in-law gave us one of my favorite Advent activities. It was a small felt bag, full of small pieces of golden yarn, meant to look like hay. Each Advent night at dinner, after our usual mealtime prayer and the lighting of the Advent wreath, we pass a small basket around the table and each say a prayer – something that we're thankful for or a special intention – and we place a piece of the golden yarn in the basket. By the time Christmas comes around, the basket is full of soft 'hay' and ready for baby Jesus. It's a great activity to keep the season focused on the true meaning of Christmas.
4. 25 Days of Family Christmas Activities – I came across this awesome list of family activities on Simply Kierste. She has a great variety of family friendly activities that will inspire you to get close and spend some time together during the season. I'm a particular fan of Christmas movies and popcorn 🙂
5. Advent and Christmas Crafts – Parents.com has a ton of cute Christmas and Advent crafts for kids. From calendars to ornaments there is a little something for everyone.
I'm looking forward to slowing down and really enjoying the season with my family. These activities are just some jumping off ideas that I hope will keep me – and you! – inspired throughout the season.
Happy Thursday!