mini cranberry apple tarts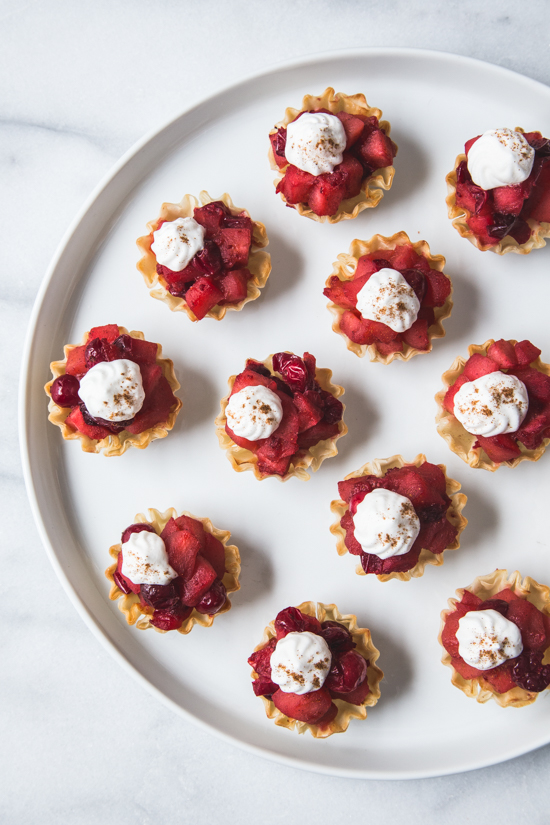 This is a sponsored conversation on behalf of Produce for Kids. All opinions are, as always, 100% my own.
Being a mom, I hope that I am successful in passing down my passions. My passionate distaste for folding laundry can stop with me, but when my kiddos get interested in cooking and photography, it flat out lights me up. They both love taking pictures on their iPods and getting into the kitchen whenever they can. I can't make a piece of toast without them wanting to be completely involved with the whole process.
Yesterday, I walked into the kitchen to find that C had gotten out a brick of Swiss cheese, a box grater, a summer sausage, a butter knife, a clementine and a large pomegranate. She helps me in the kitchen enough to know what she's allowed to use and what's off limits. I asked her if she needed help with anything and she told me that, no, she had it all under control. Well, all except for the pomegranate. She held it up and informed me she didn't know how to 'open' it.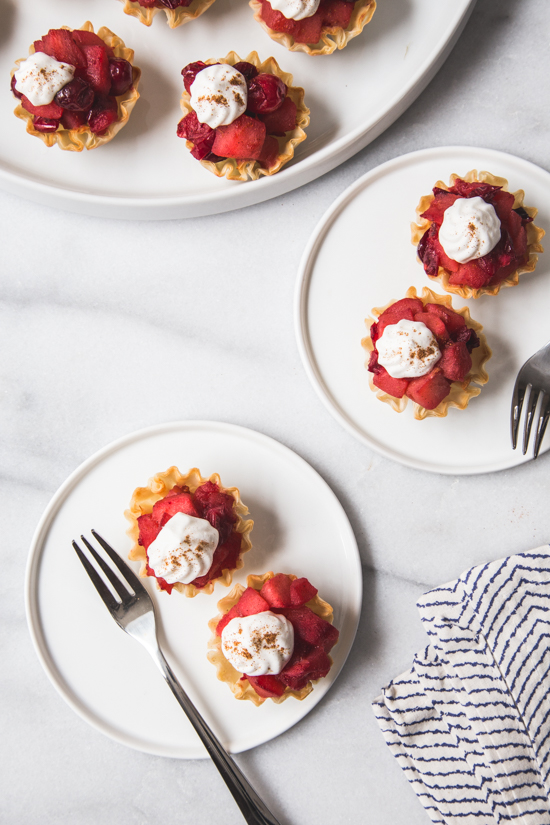 I showed her how to score the skin, hold it under water and gently release the seeds before allowing her to deseed the fruit all by herself. It was such a small thing, but I was so proud of her. She's independent and spunky and just willing to try new things. It made me feel like I was doing something right – setting a good example for her. Because the older the kids get, the more obvious it is that they look to my husband and I for cues on how to behave and act. Healthy foods and activity is no exception.
I make a very conscious effort to have healthy fruits and vegetables present at each meal, whether it's an on the go breakfast, snack, lunch or dinner. Certain times of the year that's harder than others. With the holidays coming up, it can be so easy to slip into unhealthy habits and indulge too often and eat healthy too infrequently. Sure, it's a time to enjoy cookies and pies and comforting treats, but I'm making a huge push this year to not forget about the good stuff, too. The salads, roasted veggies and seasonal fruits.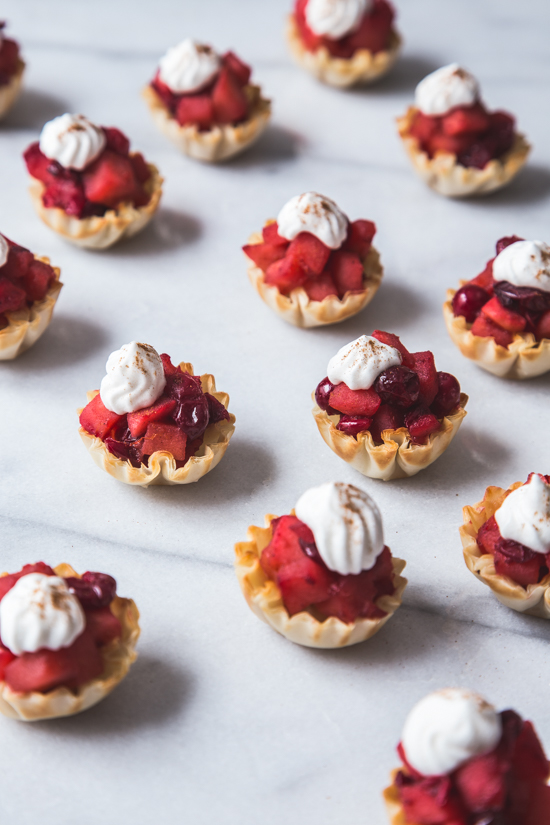 These mini cranberry apple tarts were born out of a desire to take the flavors of my grandma's cranberry relish and spin it into a lighter, poppable dessert. Tart granny smith apples and fresh cranberries are sautéed with cinnamon, orange juice and a touch of maple syrup. The results are sweet and tart and so reminiscent of my favorite Thanksgiving flavors.
This month, Produce for Kids came out with a wonderful free eCookbook called Festive Flavors. It's got wonderful, fresh takes on classic Thanksgiving dishes that are lightened up for healthier eating this holiday season. And because it's Produce for Kids, all 12 recipes are incredibly kid friendly. Head over to the Produce for Kids website and download your own copy of Festive Flavors to help inspire you to eat a little bit healthier this holiday season.
And be sure to give these mini cranberry apple tarts a try! They are simple, sweet, tart and the perfect little bite for your Thanksgiving dessert table. If you're looking for a great fall snack, be sure to check out my Caramel Apple Rings – fast, simple and kid friendly.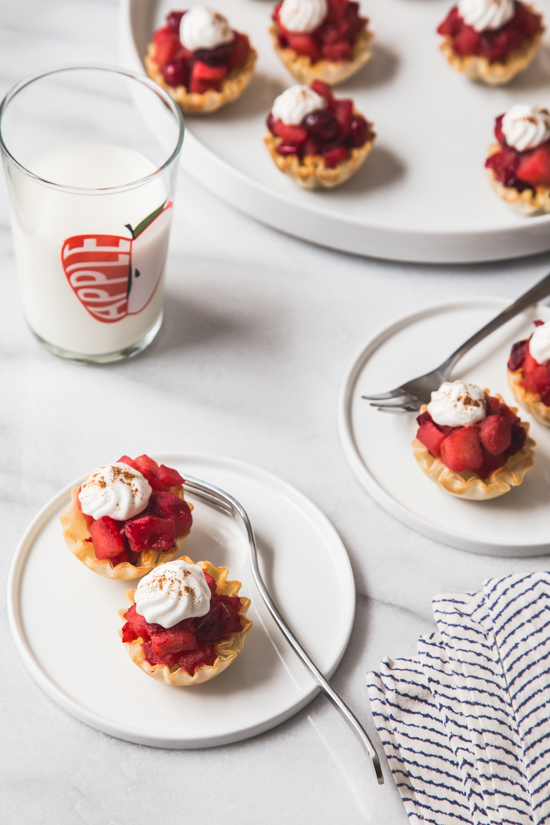 Happy Wednesday!
Mini Cranberry Apple Tarts
Yield: 24 tarts (12 servings)
Prep Time: 5 minutes
Cook Time: 25 minutes
Total Time: 30 minutes
Ingredients
1 teaspoon coconut oil
2 large granny smith apples, peeled and diced
1 cup fresh cranberries
1 teaspoon orange zest (I used a clementine)
juice of one clementine
2 tablespoons pure maple syrup
2 tablespoons water
1 teaspoon cinnamon
24 mini phyllo dough shells (from the freezer section)
1/4 cup light whipped topping, optional
Directions
Preheat oven to 350 degrees.
Heat oil in a large non-stick skillet. Add apples, cranberries, orange zest and juice and cook, stirring often, until apples begin to soften and cranberries start to pop. Add maple syrup, water and cinnamon and simmer for about 2-3 minutes.
Place tart shells on rimmed baking sheet. Fill with mixture and bake for 10 minutes or until shells are crispy and mixture is heated through.
Top each tart with 1/4 teaspoon of whipped topping and a pinch of cinnamon (optional)
Enjoy!
Notes:
The apple cranberry filling can be made the day ahead of time and refrigerated. Before serving, fill and bake tart shells as directed.