cranberry ginger cocktail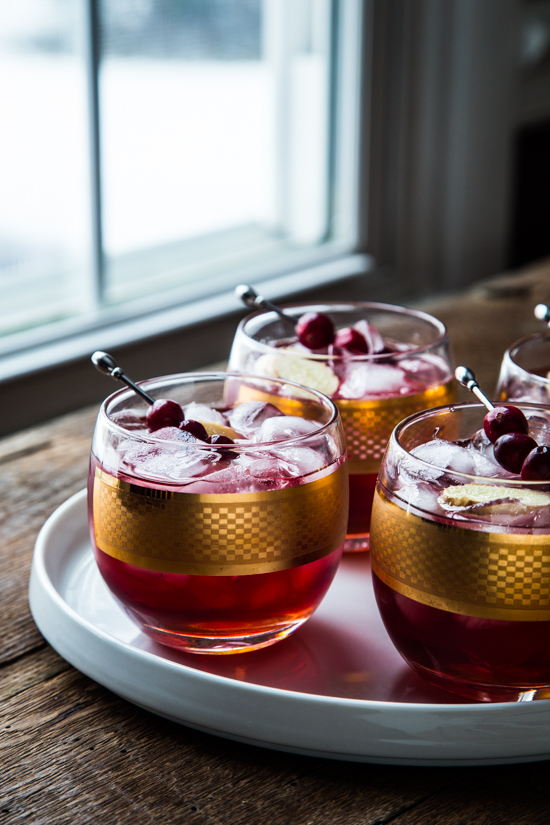 My husband and I have a terribly annoying habit. Well, it's not annoying to us, but I assume to any one trying to follow our train of thought, it can get tedious. We have always loved watching TV together. Romantic, huh?
I think it is. Anyway, for years and years we have watched crazy shows together, and for some weird reason we both have a brain that latches on to goofy quotes from shows. I'm a Friends fiend and can pretty much quote any episode. Seriously, try me.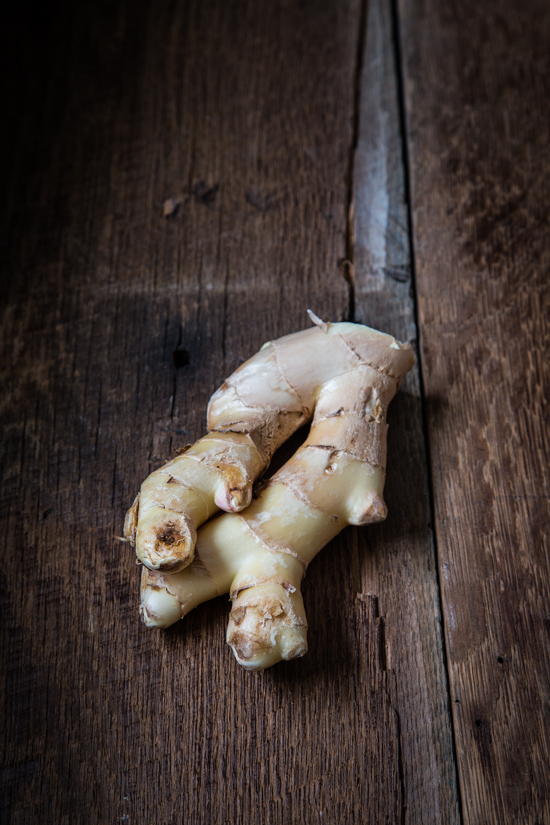 Well, back in the day we were super in to How I Met Your Mother. Now, we dropped off during the last several seasons because I just couldn't stand being jerked around anymore. MEET HER ALREADY!!
There is an episode where Barney meets a girl at the bar and orders her a vodka cranberry, and the girl looks at him in aw and says 'How did you know that I order vodka cranberries?'. Barney's response is to turn to Ted and say, 'They all order vodka cranberries.'
When we saw this, my husband turned to me and laughed because I'm totally that girl who always used to order vodka cranberries or a cosmopolitan. Yes, I'm cliche and I don't care. Clearly I've expanded my horizons the last several years and seen past my previous fall back cocktail, but it still remains a favorite of mine. I mean, it just tastes good. I'm not apologizing.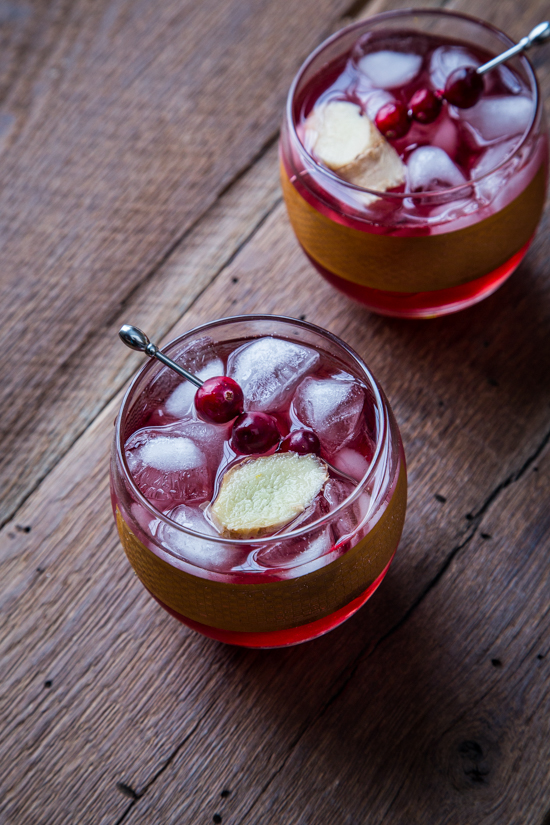 So now, anytime I order or even make something with cranberry and vodka, my husband teases me and says 'they all order vodka cranberry'. But honestly, who doesn't like a vodka cranberry?! Ok, I'm sure you're sitting there drinking your scotch and thinking, 'me, I don't' but I'm thinking you should just bear with me and give this cranberry ginger cocktail a try.
It's made with fresh ginger simple syrup, pure cranberry juice, vodka and a bit of ginger liqueur which is totally my jam right now. Has been for about 6 months if you look back through the cocktail archives. The stuff is delicious and needs to be splashed into everything. The combination of the ginger liqueur and the ginger simple syrup really bring that ginger to the front, all without having to rely on ginger ale.
Not that I'm knocking ginger ale, but I was going for a bit more elevated (yet super crazy simple) for this drink. Just in time for Thanksgiving, too!
Cranberries and Thanksgiving are BFF's. And now me and this drink are BFF's. Although that sounds a bit sad. Don't be sad, just mix yourself a cocktail and have an awesome weekend!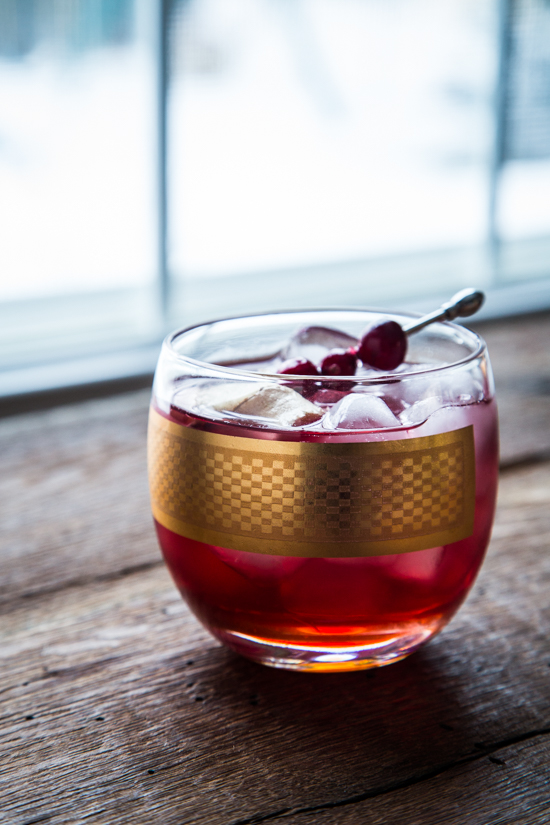 Happy Friday!
Cranberry Ginger Cocktail Recipe
Yield: 1 cocktail
Prep Time: 5 minutes
Ingredients
4 1/2 ounces pure cranberry juice (not the cocktail stuff)
1 1/2 ounces vodka
1/2 ounce ginger simple syrup (recipe follows)
1/2 ounce ginger liqueur
1-2 dashes angustura bitters
cranberries and ginger coins for serving
Directions
Fill a rocks or collins glass with ice. Add all ingredients to an ice filled cocktail shaker. Shake until chilled. Strain into ice filled glass. Garnish with cranberries and a ginger coin. Serve!
Notes:
Ginger Simple Syrup: Add 1/2 cup water, 1/2 cup raw sugar and 5-6 slices of ginger to a small sauce pan. Bring mixture to a simmer to dissolve sugar. Remove from heat and allow to cool completely before removing the ginger. Store simple syrup in the fridge.