apple cider margarita
A lovely thing about apple cider is that it can be enjoyed in endless variations. Cold, hot, warm, spiced, spiked – whatever your heart desires. And when you find yourself with a 75 degree day with enough humidity to make your hair frizz, an apple cider margarita is most definitely the way to go.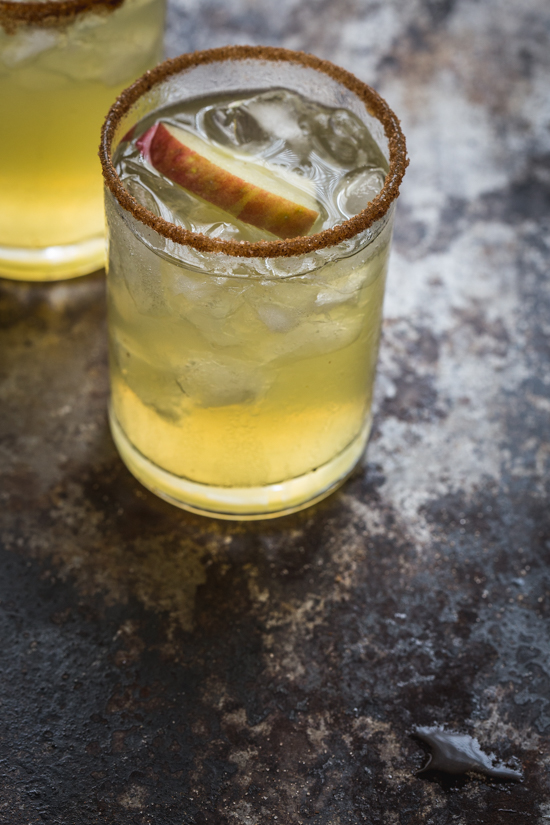 Staring at a to-do list a mile long is nothing that anyone wants to be doing on a Friday – at least I can assume you all agree with me. Emails, phone calls, recipe testing, photographs not to mention birthday parties, pee wee cross country meets and Sunday school lessons are all lined up and waiting to be written, created and attended. And while many of these things (save the email writing and phone calls) are cause for excitement and celebration, when combined into a three day time table, can be quite daunting.
Please tell me that you agree with me on that.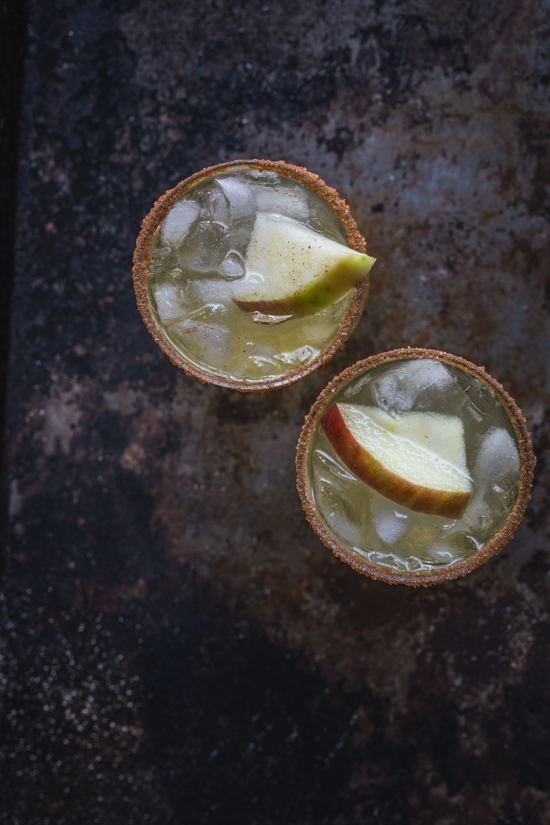 To ease my anxiety about all of my undone tasks, I seem to be compulsively buying apple cider. Last week I shared a simple warm spiced apple cider cocktail so you might be wondering why I'm not going from warm to cold.
I'm blaming it on the weather. Last week was full of crisp fall breezes and the smell of fall, and the last two days have been in the mid seventies with humidity to rival the weather in July. I'm trying to be patient with good ol' mother nature, but she seems to be playing games with my head. Literally because my hair is a big ball of frizz right now. It ain't pretty.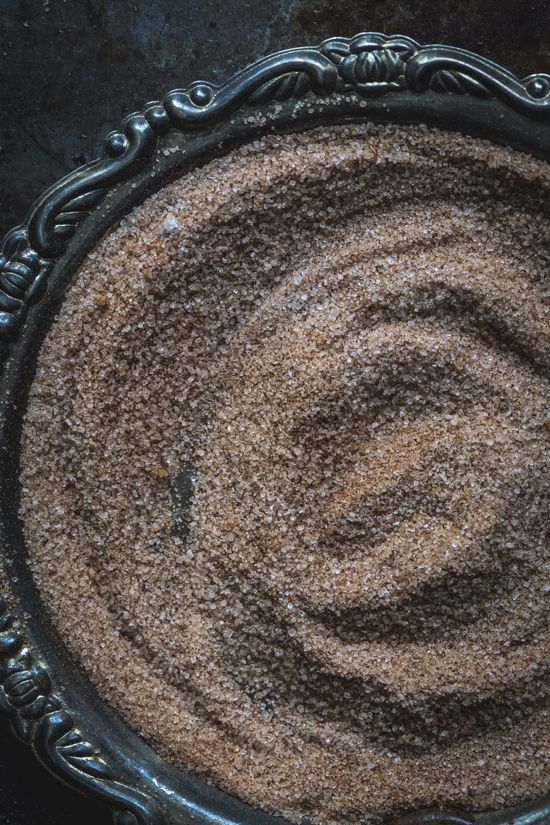 So for this week's cocktail, I needed to turn to something summery in concept, but with my flavors of fall. While I'm still not a huge lover of tequila, the spirit is definitely growing on me. After my lovely frozen strawberry margaritas this summer, I'm looking at tequila in a whole new light. And I'm realizing that margaritas have endless possibilities.
For these I paired my favorite local cider with tequila, ginger liqueur and Grand Marnier for a twist on the classic 'rita. It's a mashup of Summer and Fall, but in the end, the Fall flavors rise to the top.
As they should.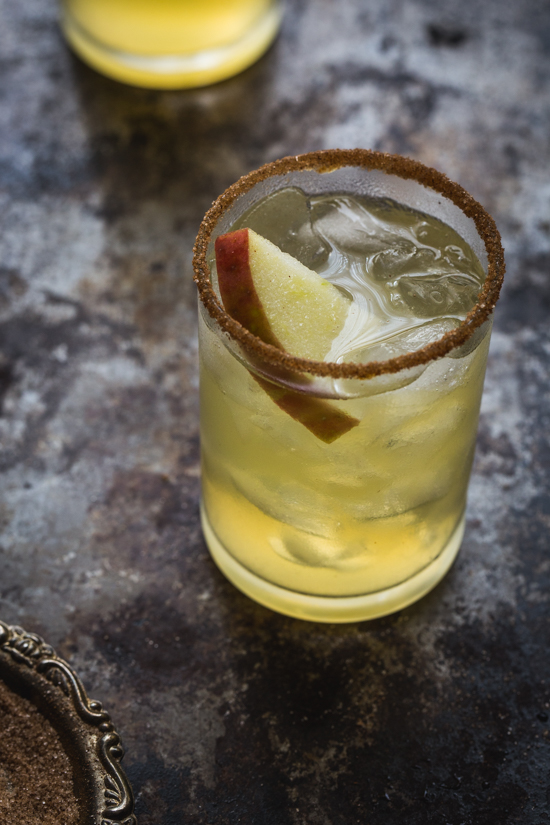 Happy Friday!
Apple Cider Margarita Recipe
Yield: 1 cocktail
Prep Time: 5 minutes
Ingredients
3 ounces apple cider
2 ounces silver tequila
1 ounce ginger liqueur
1/2 ounce Grand Marnier
cinnamon sugar for coating rim of glass (see notes)
Directions
Fill a cocktail shaker with ice and add apple cider, tequila, ginger liqueur and Grand Marnier. Shake until chilled. Strain into ice filled, cinnamon rimmed glasses (see notes). Serve and enjoy!
Notes:
Mix 2 tablespoons of sugar and 2 teaspoons of cinnamon on a shallow dish. Dip rims of glasses in water and then in sugar mixture.