Banana Cream Pie S'mores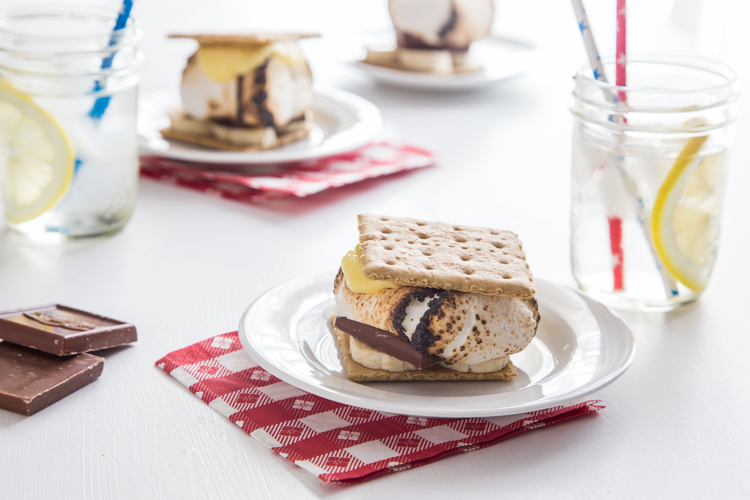 S'mores are my favorite summer dessert and these Banana Cream Pie S'mores, brought to you by Campfire® Marshmallows, take the classic flavors of Banana Cream Pie and roll them into a gooey, decadent no-bake treat!
Are you doing anything fun for Memorial Day weekend? We don't necessarily have a set routine for the holiday, but we often get together with assorted family members for a cookout. This year, my brother invited us over for a Sunday afternoon grilling session and I offered to bring some dessert.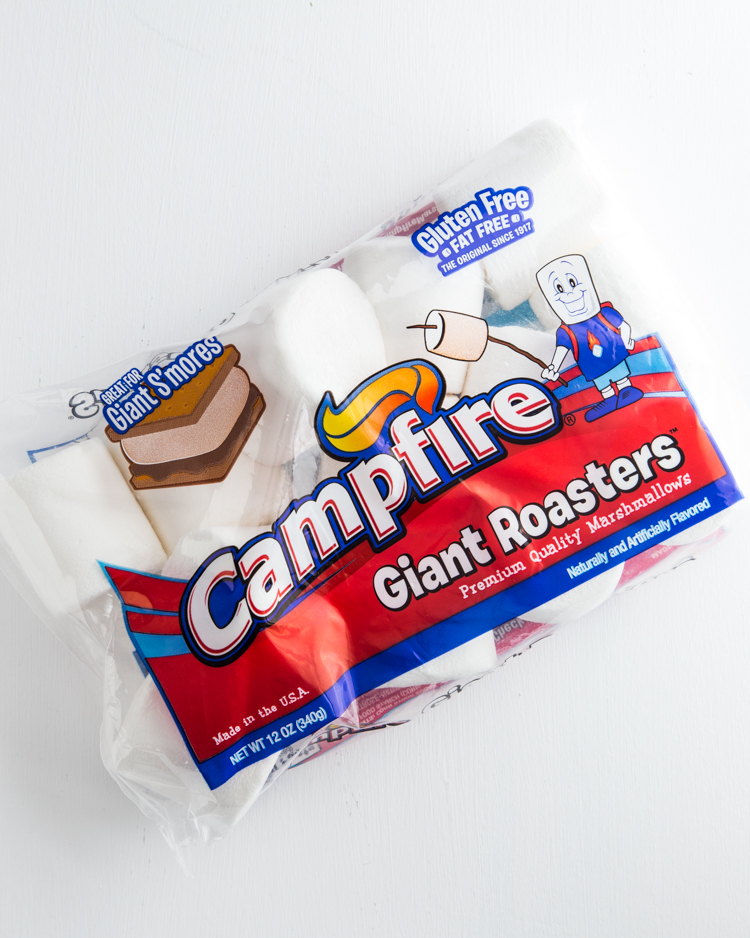 But then I got to thinking, our house is very newly on the market and I'm super hesitant to make anything that will create a giant mess in my rarely pristine kitchen. You see, I'm an insanely messy baker. Picture clouds of flour on every surface, melted butter dripped on the floor, broken egg shells in the sink…you get the idea. Keeping neat and tidy while baking is not my strong suit.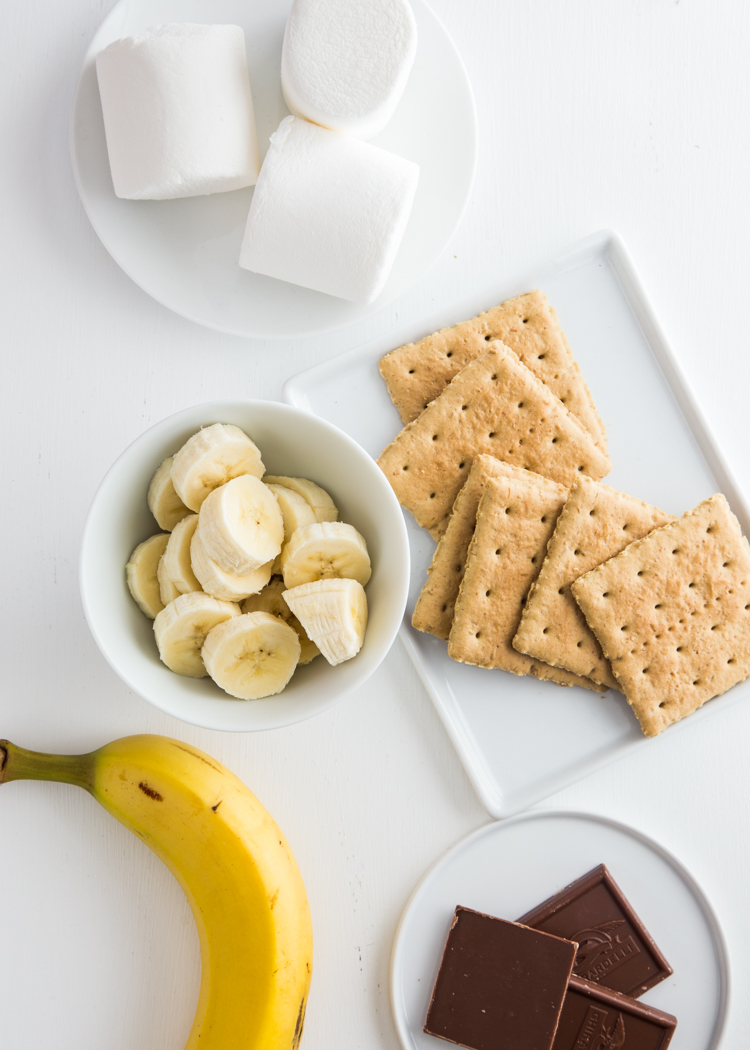 So baking was out, but I really wanted to plan a classic summer dessert and I had 'pie' stuck in my mind. I need to bring a pie! Why? I have no idea. I don't even particularly like pie. But it's a summer backyard party and pie just seems to be the dessert to bring. I'm weird like that.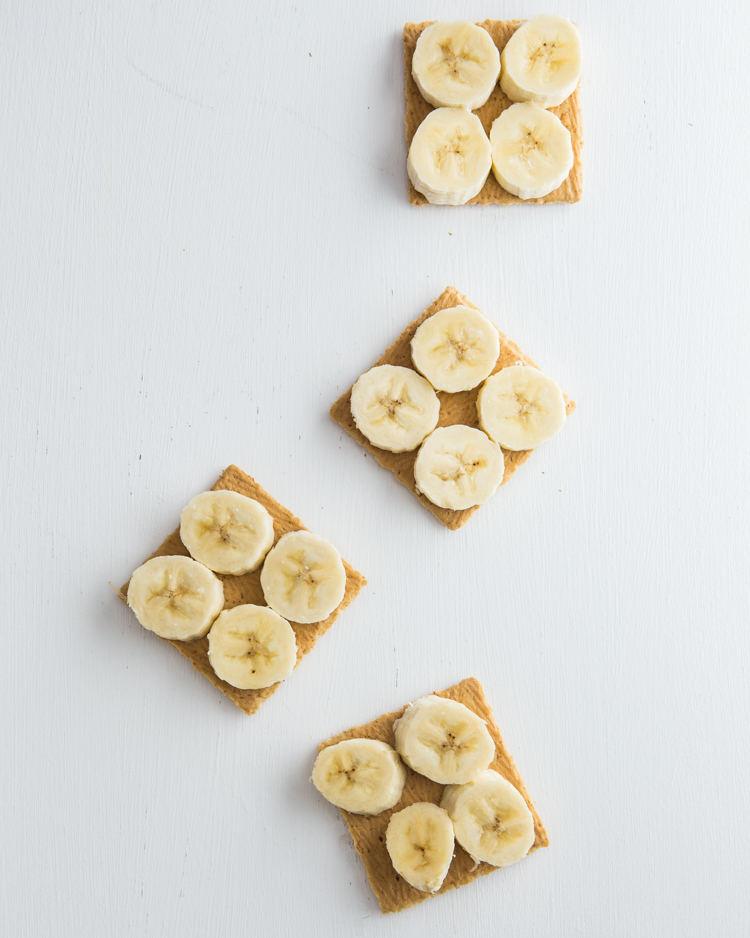 Then I realized that pie inspired s'mores were the way to go. Yup, definitely the answer to my no-bake, classic summer and decadent dessert dilemma. I thought a Banana Cream Pie S'mores was a good idea and I got to playing around with how to get the banana and the cream elements all into one s'mores.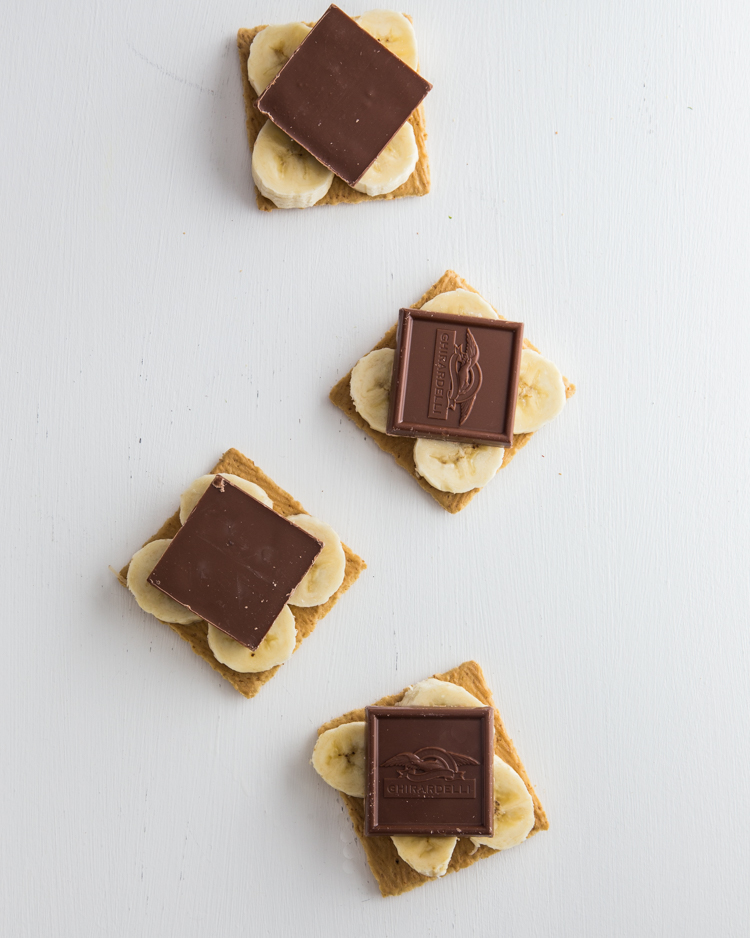 Here is what I came up with: Classic graham cracker base topped with sliced banana, milk chocolate (I used milk chocolate caramel squares for an added gooey element), a roasted Campfire® Giant Roasters and a spoonful of vanilla pudding that brings the 'cream' flavor. Holy smokes, these Banana Cream Pie S'mores turned out great! I was worried that the shear number of ingredients was going to be too much for my little graham crackers to handle, but I need not worry. They held up like champs and I love how the mimic a graham cracker pie crust. All in all, these were a winner and exactly what I need to bring this weekend to our BBQ.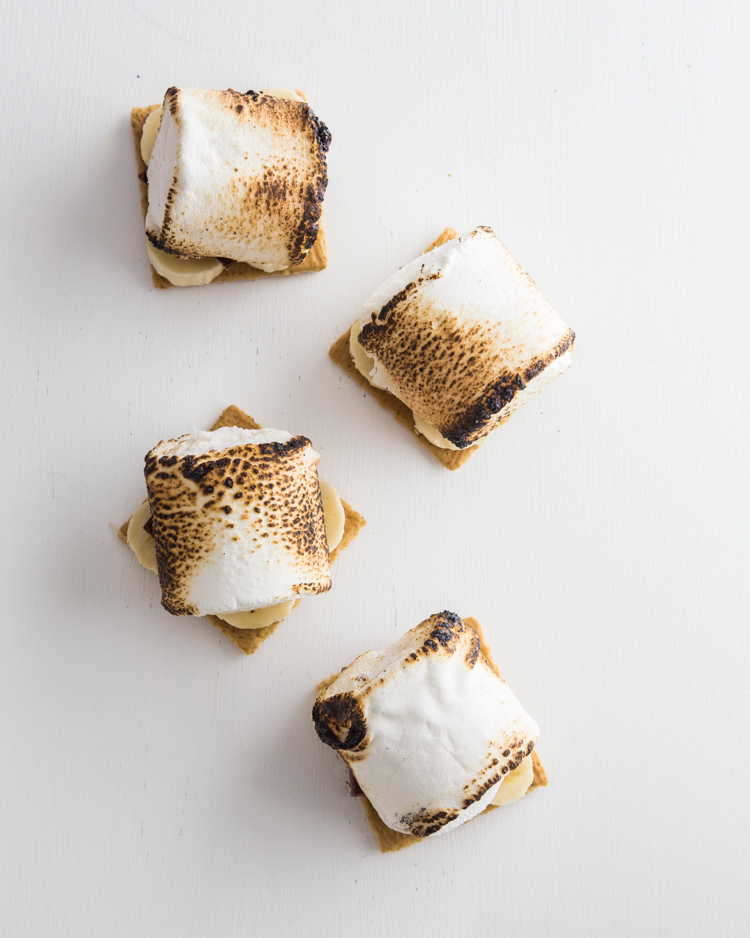 I've teamed up with Campfire® Marshmallows and My Baking Addiction for another year of seasonal, sweet treats featuring my very favorite marshmallows. If you like these Campfire® Giant Roasters, check out my Roasted Berry S'mores and Jamie's Salted Caramel S'mores. For more marshmallow goodness, be sure to follow Campfire on Facebook and Pinterest and check out our Marshmallow Madness Pinterest Board for new and seasonal marshmallow recipes all year long. But don't forget to get outside and roast up some marshmallows this weekend!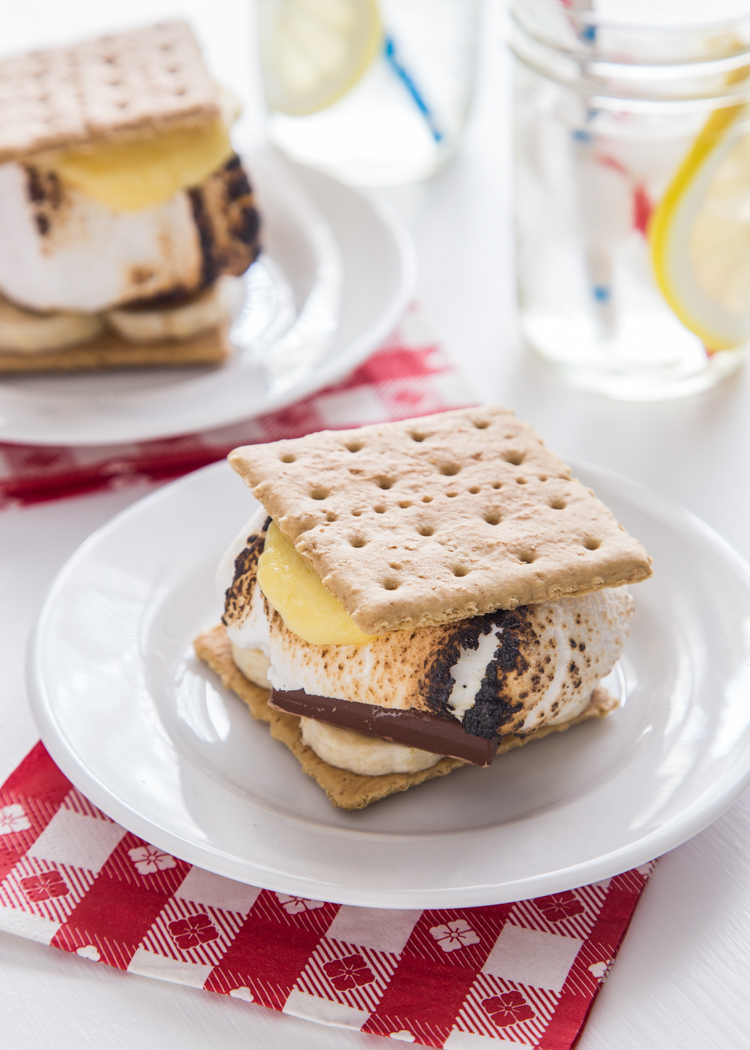 Happy Thursday!
Banana Cream Pie S'mores Recipe
Ingredients
8 graham cracker squares
1 medium banana, thinly sliced
4 pieces milk chocolate
4 Campfire® Giant Roasters Marshmallows
1/2 cup vanilla pudding
Directions
Place 4 graham cracker squares upside down on 4 plates. Top each with 4 slices of banana and one piece of chocolate. Roast marshmallows to your desired level of roasting and place on top of chocolate. Top each marshmallow with 1-2 tablespoons of vanilla pudding and remaining graham cracker squares. Serve immediately. Enjoy!