blueberry almond smoothie
This blueberry almond smoothie is a great breakfast drink on a busy morning. Full of fruit, flax, spinach and almond milk it's sweet and satisfying.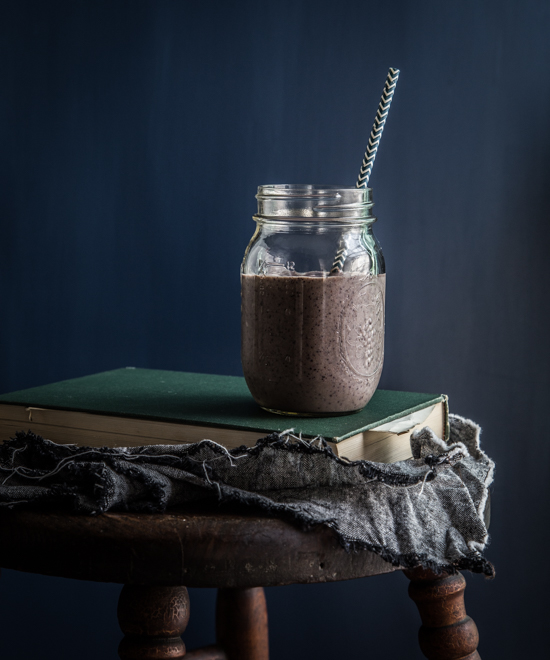 I skipped last week's Smoothie Saturday so I'm coming strong out of the gate this week with a hearty and filling blueberry almond smoothie. I made this for breakfast the other morning and I loved that it stuck with me until lunch rather than having me end up hungry come 9:30.
That's the kind of breakfast I need. Anything that keeps me from raiding the frosted sprinkle covered animal cookies in the snack cabinet. Hypothetically speaking, of course.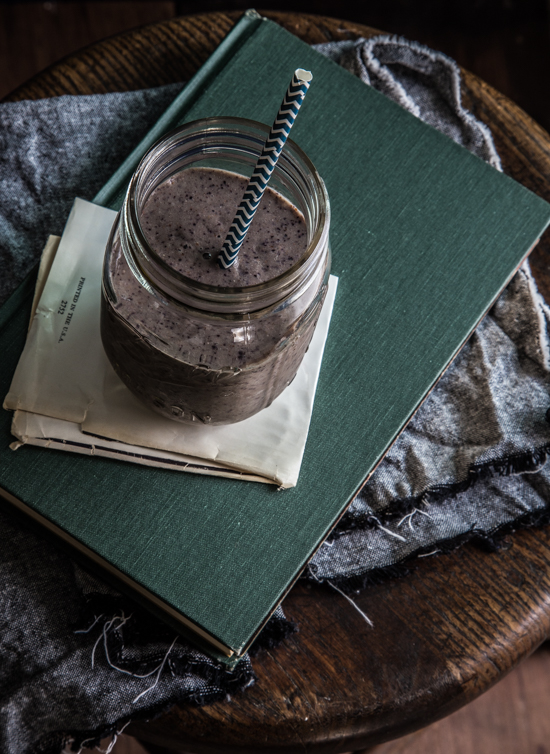 Something new that I threw in this smoothie was some ground golden flax. I came across it at Costco while the Baby and I were there shopping last week. She is definitely in the stage where she would rather not run errands with me **sob** so I do what I can to sweeten the deal for her to minimize complaining and bad attitudes.
Costco sample stands always do the trick. If we time our trip just right, we can get there when the samples are set up and my little helper is a happy camper. Her favorites are usually anything near the frozen dessert case or yogurt.
Well, our most recent trip they were handing out samples of vanilla greek yogurt mixed with ground flax and my little lady went nuts for it! So of course I bought it because I realized that it would be a great thing to add to my morning smoothies to boost fiber and nutrition.
This smoothie would be great with all sorts of fruit, although I used blueberries and some raspberries and a banana. Next week, maybe it'll be peaches!
Who knows where the week will take me. Now, if you'll excuse me, I have a smoothie to drink.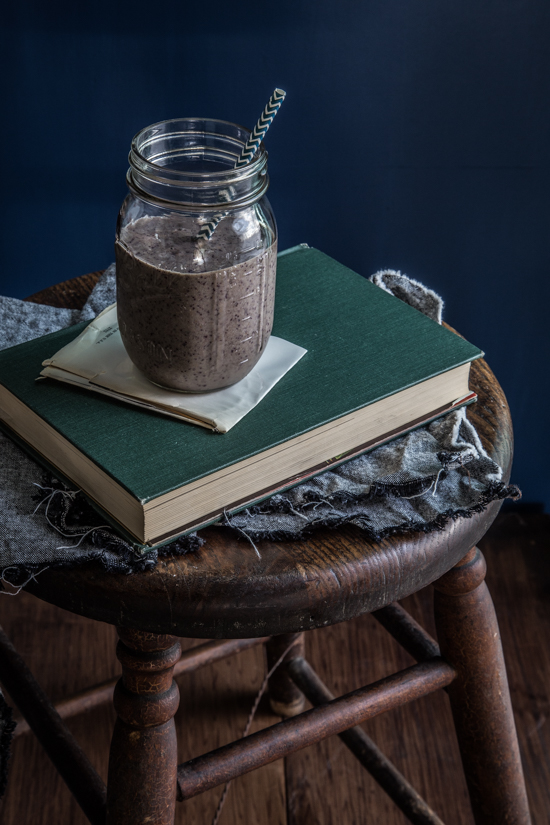 Happy Smoothie Saturday!
Blueberry Almond Smoothie Recipe
Ingredients
12 ounces vanilla almond milk
2 cups blueberries
6 ounces raspberries
1 cup spinach leaves
1 frozen banana
1/4 ground flax seeds
1 cup ice
Directions
Place all ingredients in a blender and blend until smooth.
Enjoy!
August 30th, 2014