Bratwurst and Hot Dog Bar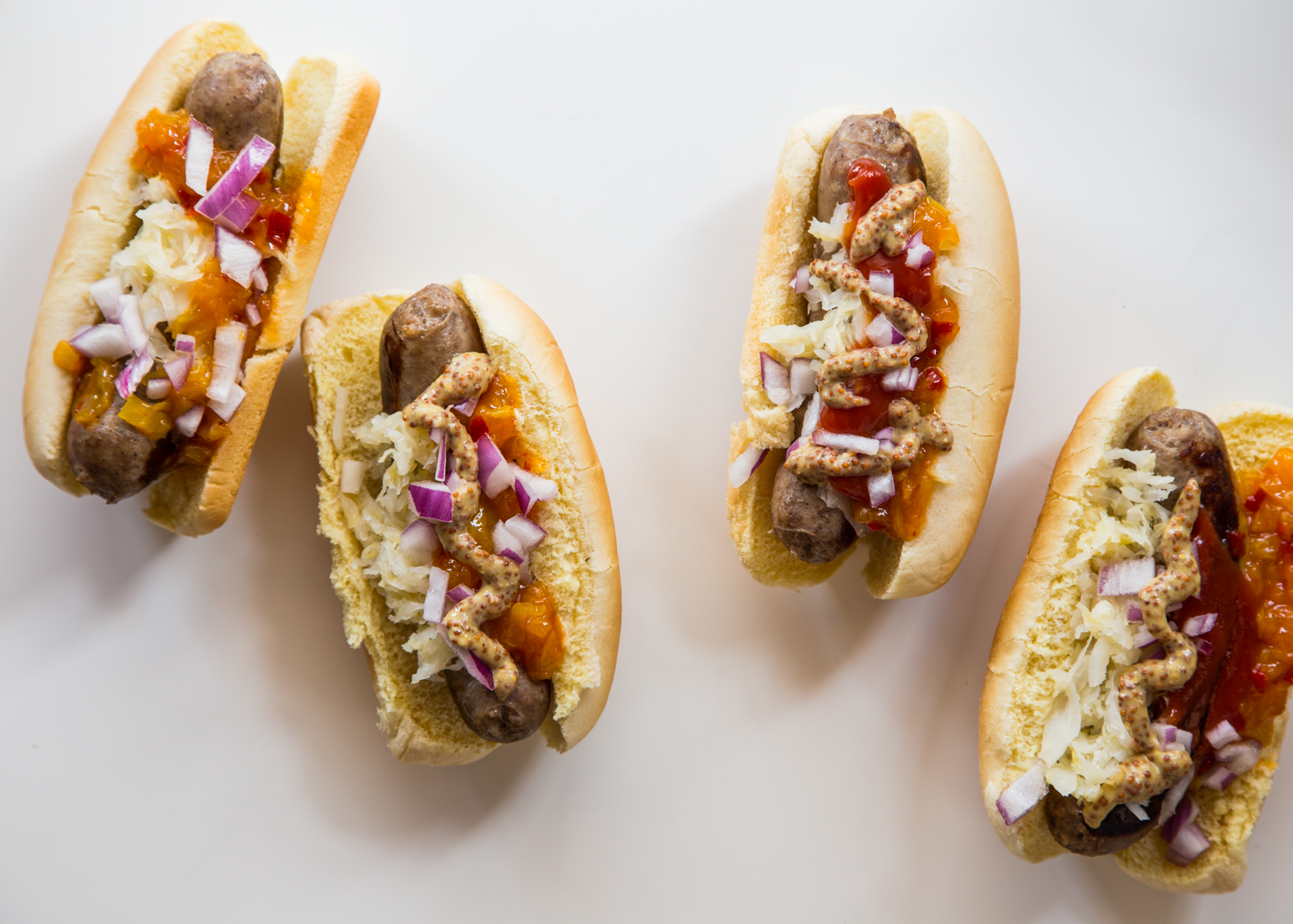 This post is sponsored on behalf of Kroger. Thank you for supporting the brands that I love and that help make Jelly Toast possible.
Enjoying the big game should be just that – enjoyable. My plan is to make it easy on myself by prepping a simple but exciting Bratwurst and Hot Dog Bar. It is sure to keep my family and friends full and happy yet still allow me to focus on the game day action. Which let's be honest, is pretty centered around the buffet table now that I think about it.
Football is my absolute favorite sports season. It might stem from my marching band days (go clarinets!!) but it just seems to be the one game that I've been able to follow and stay interested in year after year. That being said, when it comes right down to having a big game get-together, I have often tired of the actual game and am focused utterly and completely on the food. What should we serve? How can we make it low-key but still fun? Have we run out of wine?
You get the drift.
One of my favorite ways to entertain on game day is to serve up a loaded Bratwurst and Hot Dog Bar. There isn't one member of our family or any of our friends who don't enjoy a deluxe sausage or hot dog, so this is always a hit. Plus SO easy to prepare. If you, too, plan on hosting a get together this Sunday, I have a few tips to help get your buffet table ready ahead of time, so when it comes time to stand around and chat, I mean watch the game, you will be able to do so.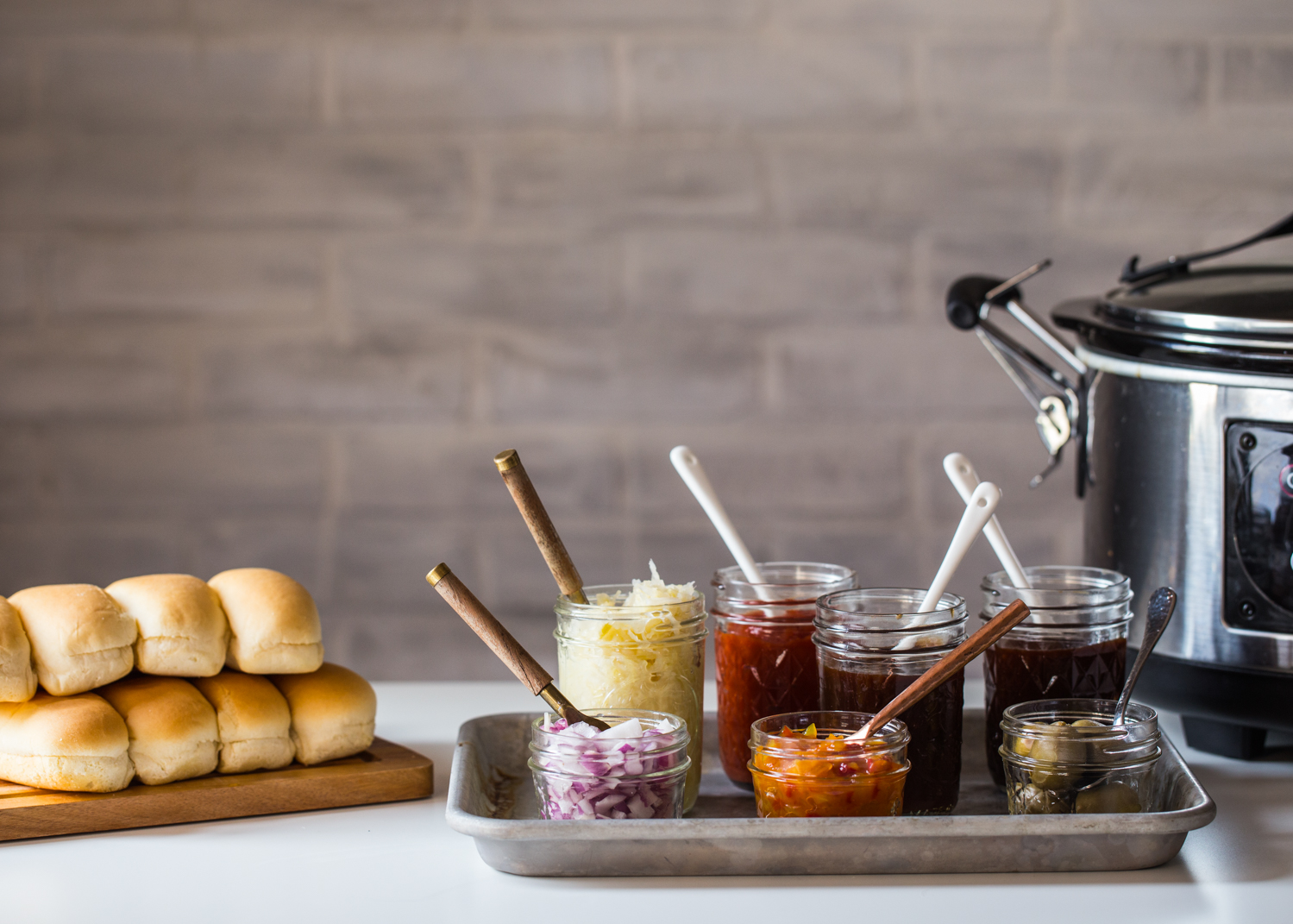 Use Your Slow Cooker
Add your hot dogs or bratwurst – I like to use a variety of cheddar brats, beer brats and classic bratwurst – to the slow cooker the morning of the big game. Add enough beef broth to reach halfway up the brats, then add one beer and one chopped onion. Turn your slow cooker on high for about four hours and your brats will be tender, flavorful and ready to go when your guests arrive.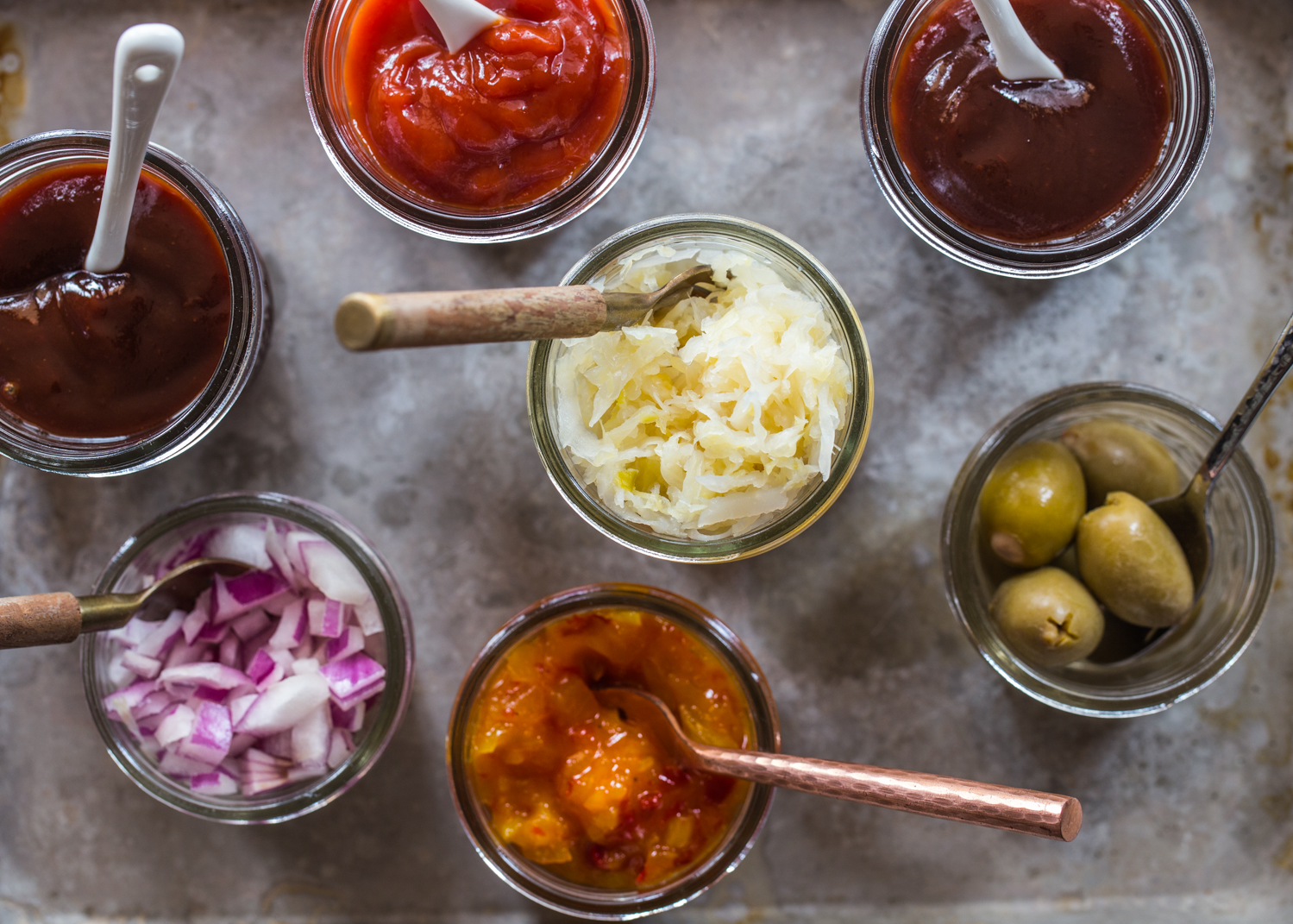 Prep Your Condiments
One of the things I find tricky about a buffet with a bunch of condiments is balancing your plate and wrestling with bottle lids and screw tops at the same time, trying not to drop ketchup or sauces down the sides of the bottles. Plus, the bottles can get crusty after a big party. My solution is to set out a tray of inexpensive mason jars — I keep a giant stockpile of them – and dispense the various mustards, BBQ sauces and relishes into them. This can be done the night before making the day-of prep even easier. Put the lids on, stick them in the refrigerator, then pull them out just in time for the party. Guests can easily spoon sauces one-handed onto their plates with small spoons or forks. As the sauces get low, fill them up from the bottles as needed.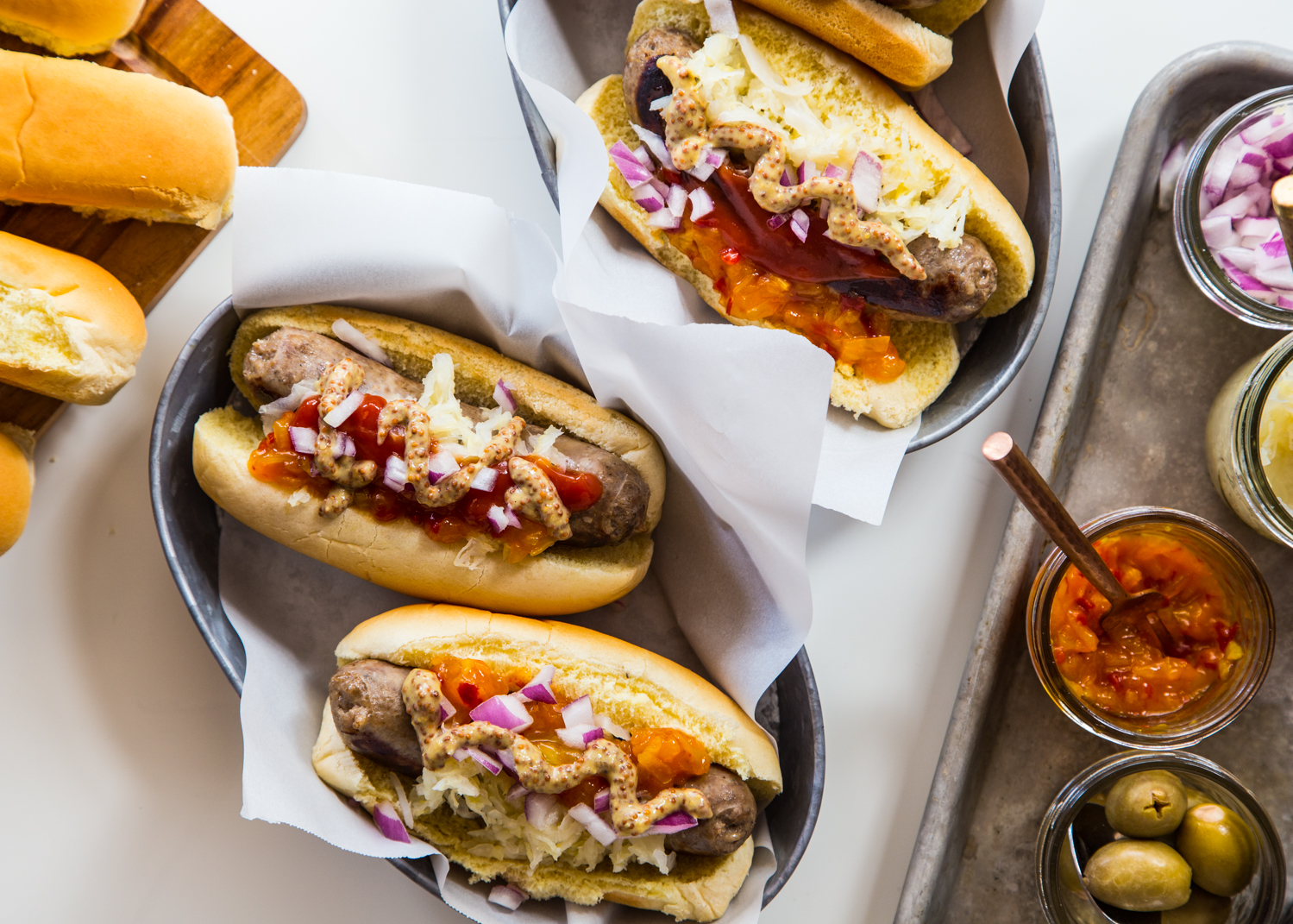 Here is my list of must-have condiments:
BBQ sauce (1 or 2 varieties)
Ketchup
Course-grain mustard
Pickle relish
Onion/pepper relish
Chopped onions
Sauerkraut
Shredded cheese
Whatever toppings you decide to serve up, don't forget to relax and just enjoy the big game!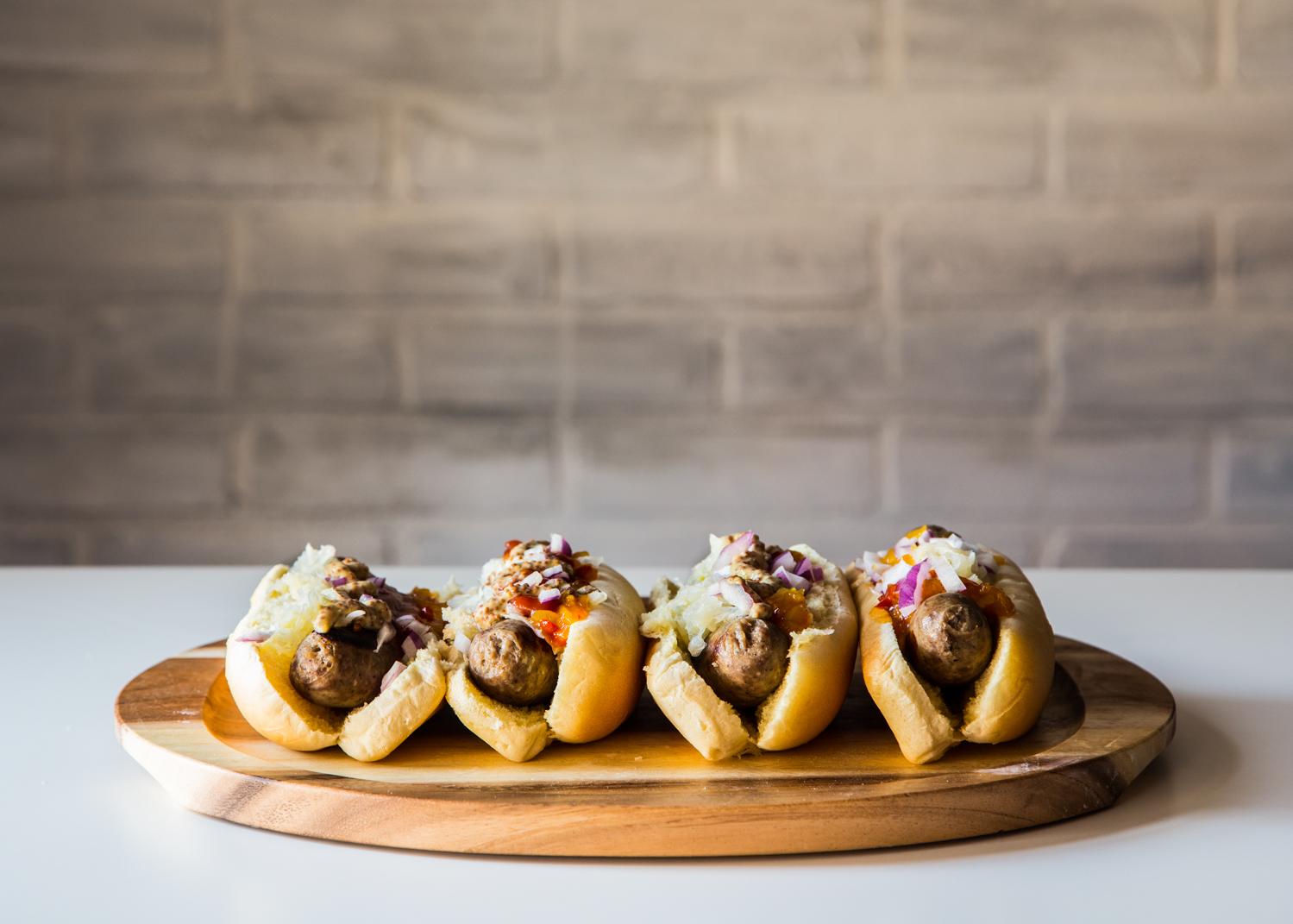 This content was created in partnership with Kroger Family Stores using free products provided by Kroger.