Chocolate Pretzel Cereal Treats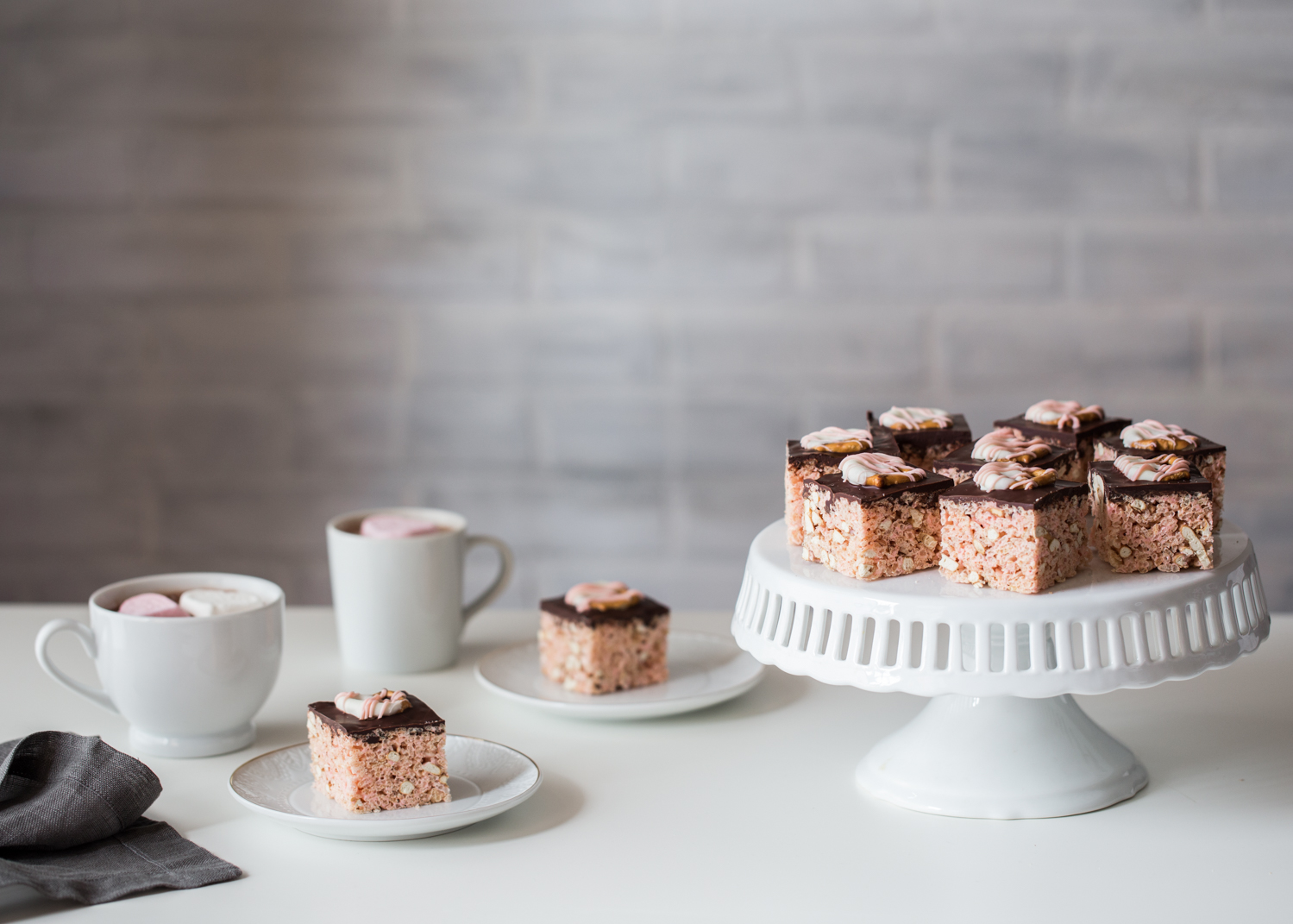 This post, Chocolate Pretzel Cereal Treats, is a part of my partnership with Campfire® Marshmallows. Thank you for supporting the brands that I love and that help make Jelly Toast possible. All opinions are my own.
Valentine's Day is such a great holiday. Some folks don't really groove on the whole Valentine's Day thing, and I get it, but we'll need to agree to disagree on this one. Valentine's Day is a great day to celebrate love. Whether it's love of a sweet heart, your children, your family, your friends – Valentine's Day is the day to celebrate that love and give it a little extra attention. With treats, of course!
Before our kids were born, my husband and I would have dinner and movie dates to celebrate Valentine's Day. Just the two of us. It was fantastic. Now that the kids are here we still make time for the two of us, often with a date-night-in, but I have so much fun sharing sweet treats with the kids, too. They love getting a little something special for Valentine's Day whether it's a small little gift, a card, or of course, a special treat. With little Miss C's nut allergies, going with a homemade treat is easier and more fun. Marshmallow cereal treats are perfect for her allergies and can be customized and tweaked with just about any flavor combination your imagination can dream up: Chocolate Coconut, Strawberry Coconut, S'mores. You name it and it can be made.
This year for Valentine's Day I am using these adorable CupidMallows from Campfire® Marshmallows. You might remember me playing around with these sweet hearts last year with my Valentine's Day Chocolate Marshmallow Fondue. They are strawberry and vanilla flavored fluffy, heart-shaped marshmallows and they could not be any more cravable. Campfire® marshmallows never disappoint and their soft, pillowy marshmallows are a staple in our house. These CupidMallows melt down and make a lovely pale pink cereal treat. I mixed in some crushed pretzels for a sweet/salty combination that gets me weak in the knees. A layer of chocolate and some pretty chocolate dipped pretzels top off these Valentine's Day Chocolate Pretzel Cereal Treats with a flourish making them something truly special for the people that you love.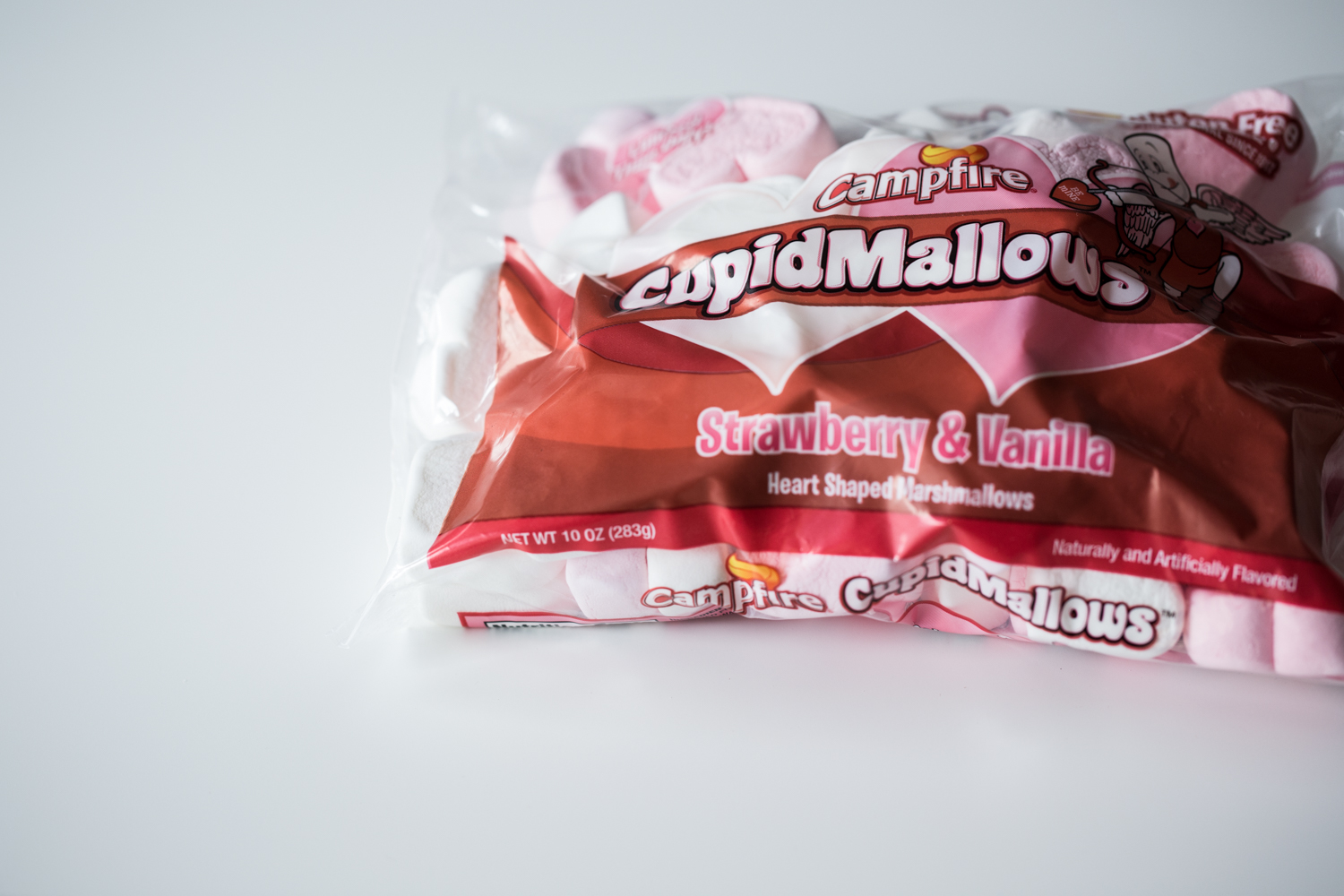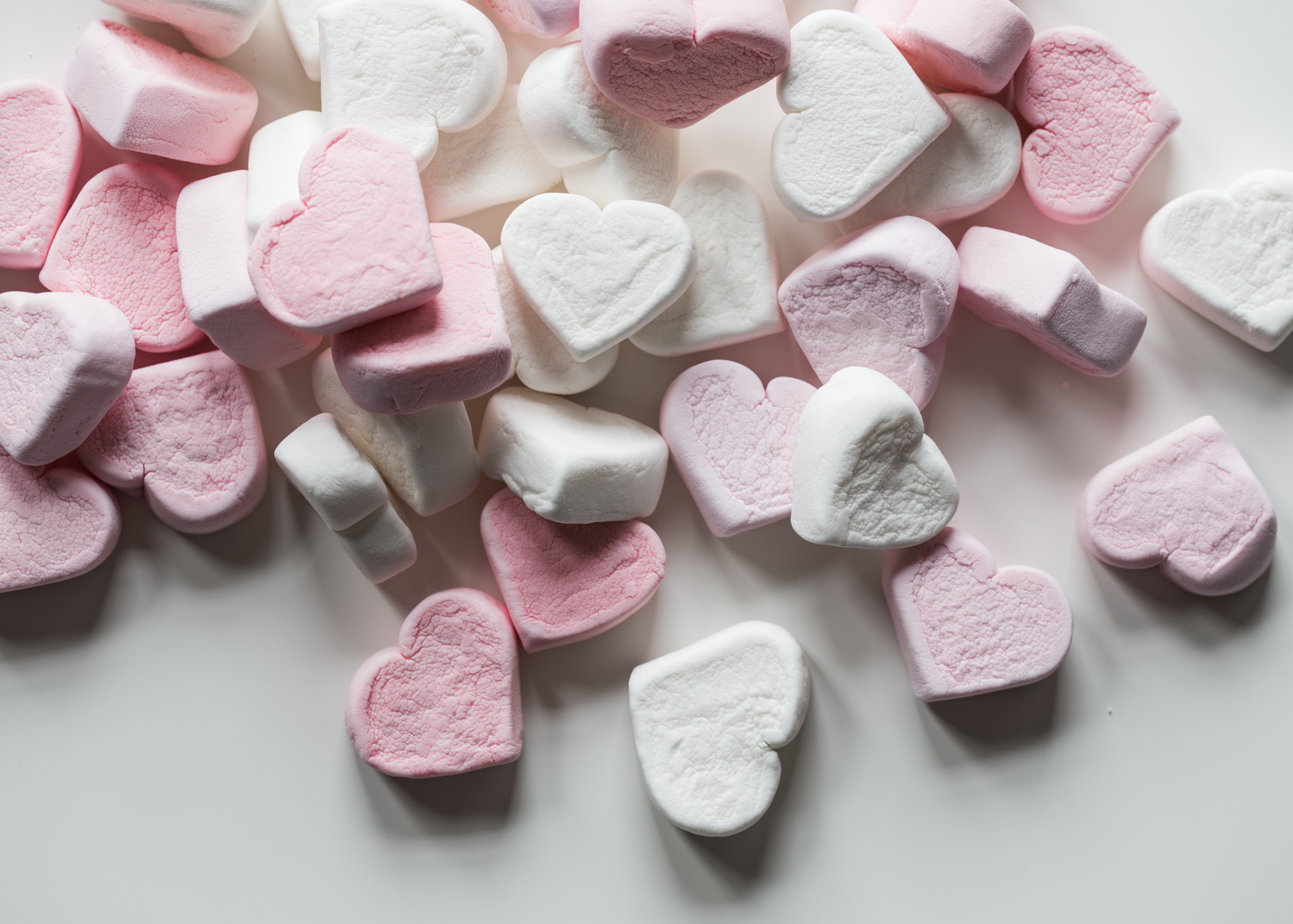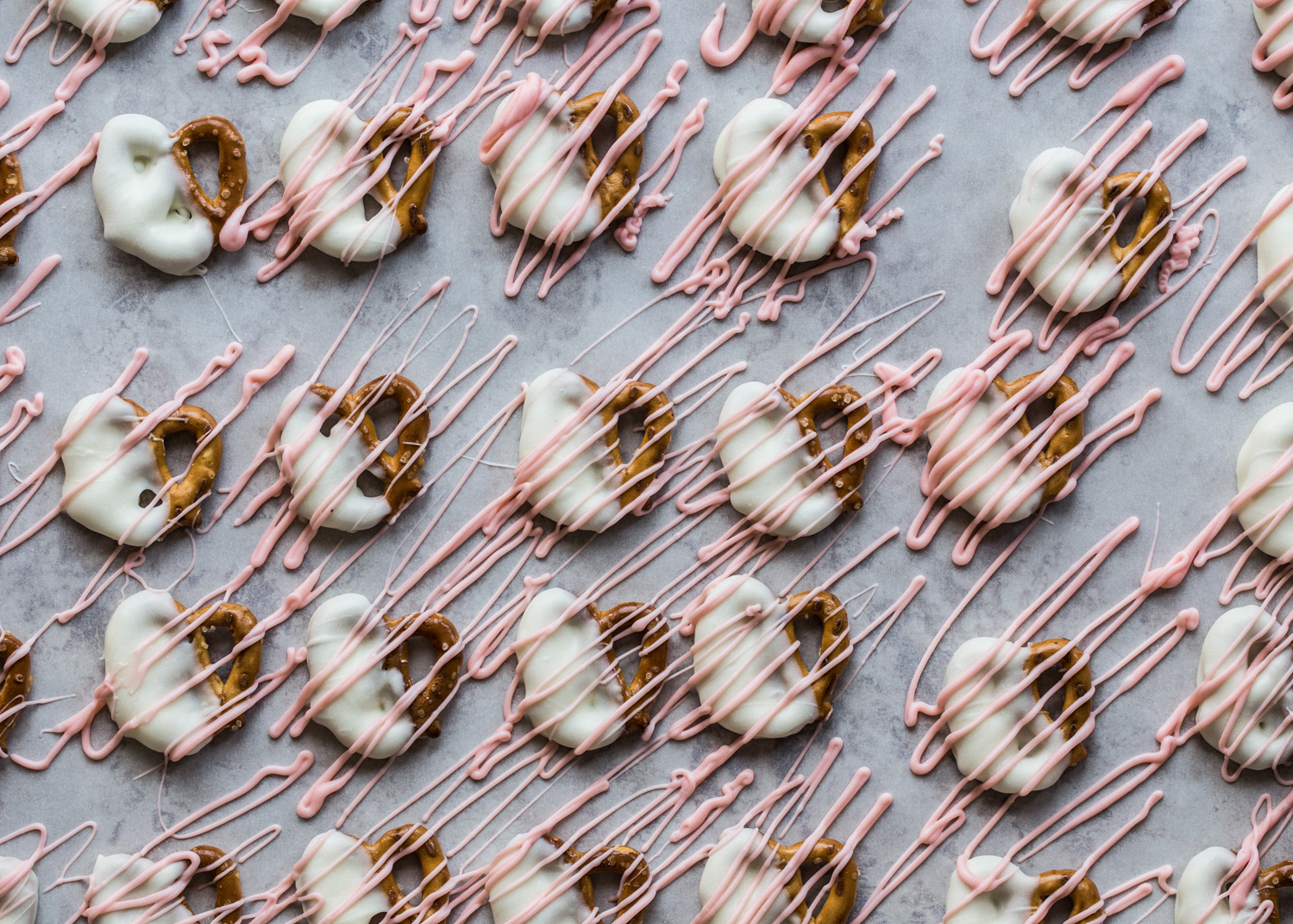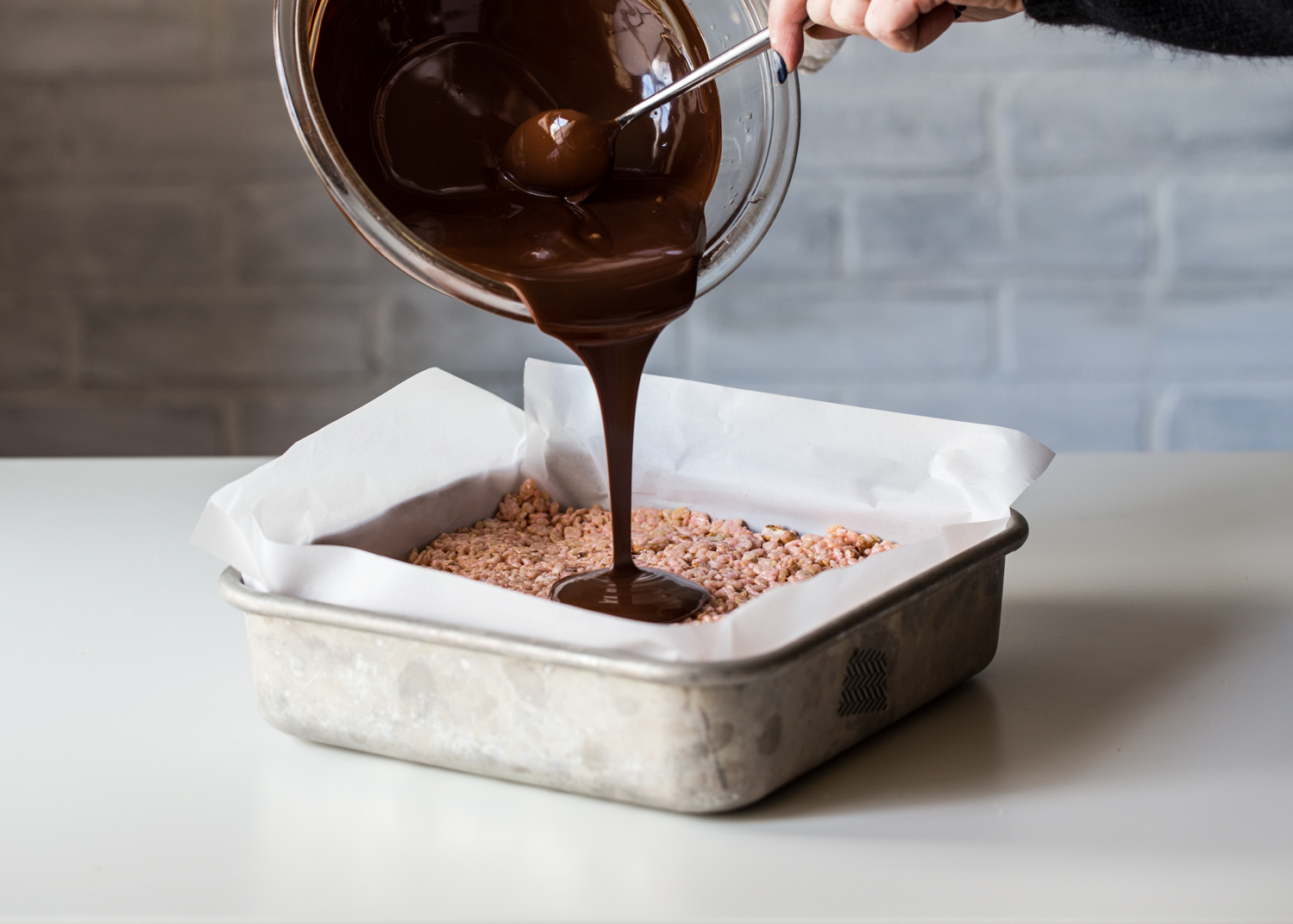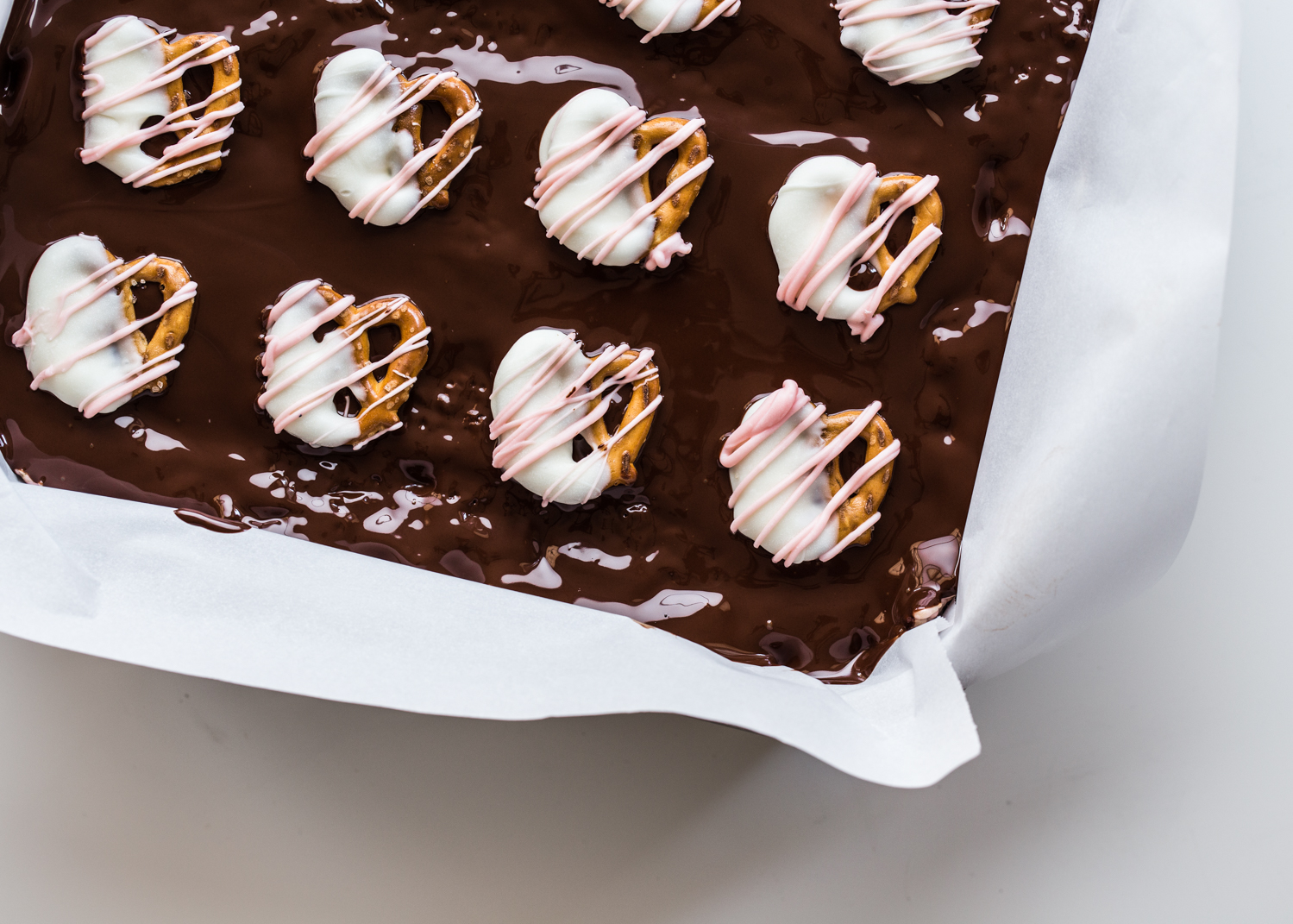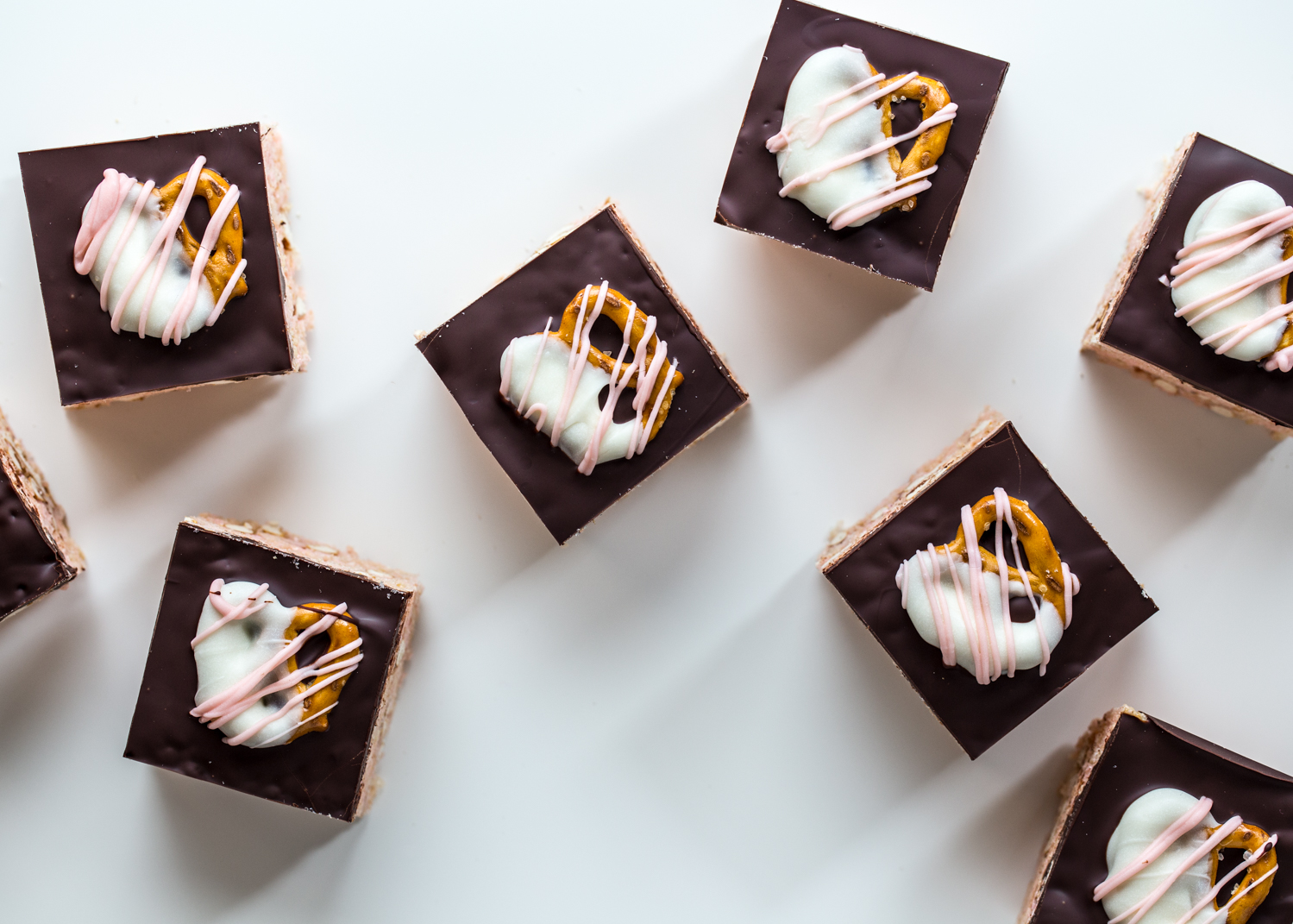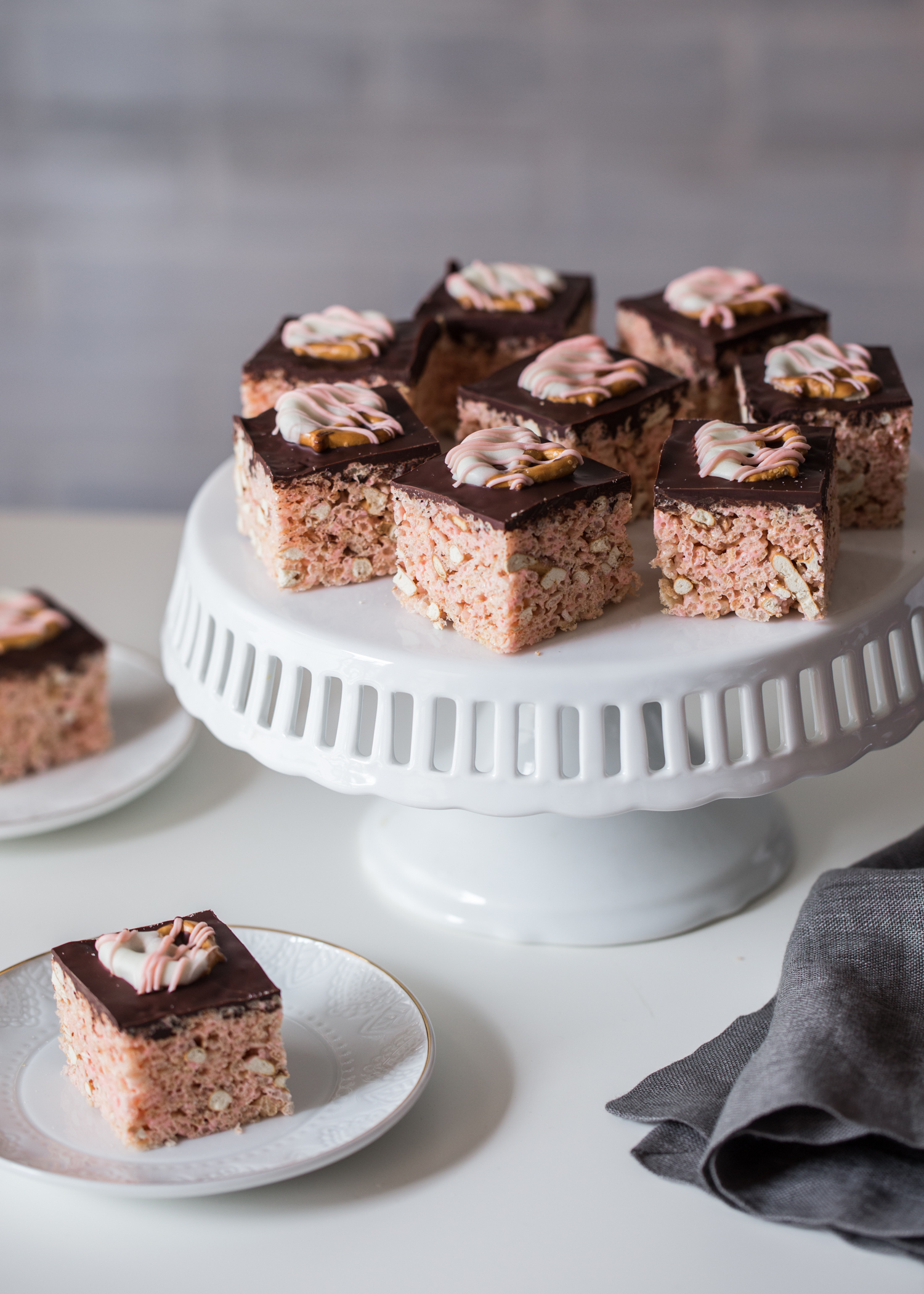 Jamie (My Baking Addiction) and I are teaming up with Campfire® Marshmallows in 2016 to share with you our very favorite marshmallow recipes. Visit our Marshmallow Madness Pinterest page for more Valentine recipes and adorable winter craft ideas! For even more recipe and marshmallow inspiration, visit Campfire® on Facebook, Pinterest, and Instagram.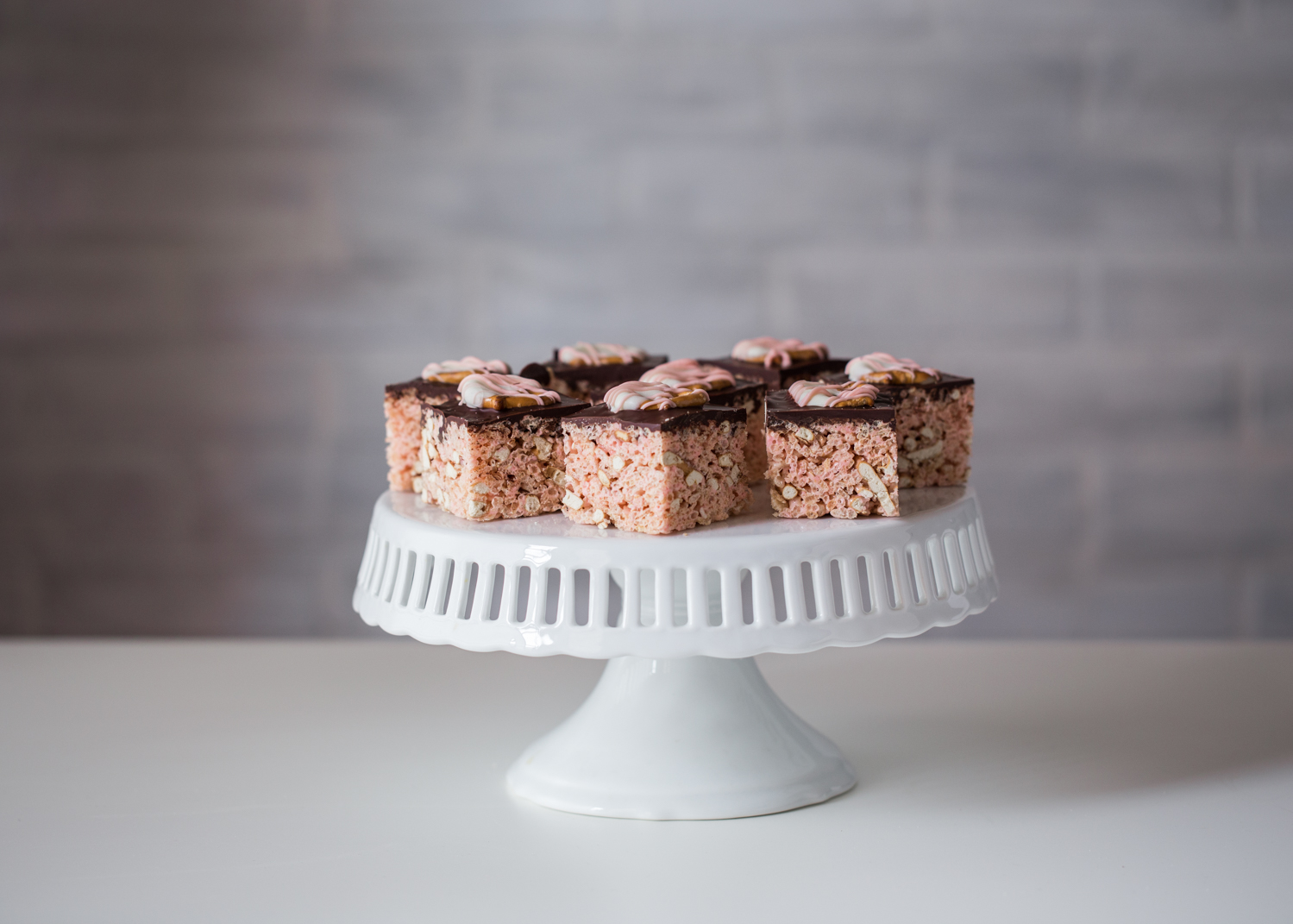 Happy Saturday!
Chocolate Pretzel Cereal Treats
Yield: 16 servings
Prep Time: 10 minutes + cooling time
Cook Time: 10 minutes
Total Time: 20 minutes
Ingredients
1/4 cup unsalted butter
1 - 10 oz bag Campfire® CupidMallows
5 cups crisp rice cereal
2 cups pretzels, crushed into chunky size crumbs
4 ounces white chocolate, melted
16 small pretzel twists
1 drop red food coloring, optional
10 oz dark chocolate chips, melted
Directions
Line a 9x9 inch baking dish with parchment paper or lightly grease with cooking spray and set aside.
In a large pot set over medium/low heat, melt butter. Once butter is melted, add CupidMallows and stir until completely melted. Remove pot from heat. Stir in cereal and pretzel crumbs until evenly coated in marshmallow.
Press cereal mixture evenly into prepared baking dish, taking care that the top is as smooth as possible.
Line a baking sheet in parchment paper and set aside. Melt white chocolate in a double boiler or in the microwave in 30 second intervals, stirring between each interval until smooth and fluid. Dip pretzel twists halfway into white chocolate and place onto prepared baking sheet. Add 1 drop of red food coloring to remaining melted white chocolate making a soft pink color and drizzle with a fork over the dipped pretzels. Allow chocolate to set.
Melt dark chocolate chips in a double boiler or in 30 second intervals in the microwave, stirring between each interval. Pour melted chocolate over cereal treats. Place the dipped pretzels in 4 rows of 4 pretzels evenly over the chocolate covered cereal treats. Let chocolate set at room temperature or chill for about 10 minutes until chocolate is firm. Cut into 16 squares and serve!