Chocolate Coconut Marshmallow Treats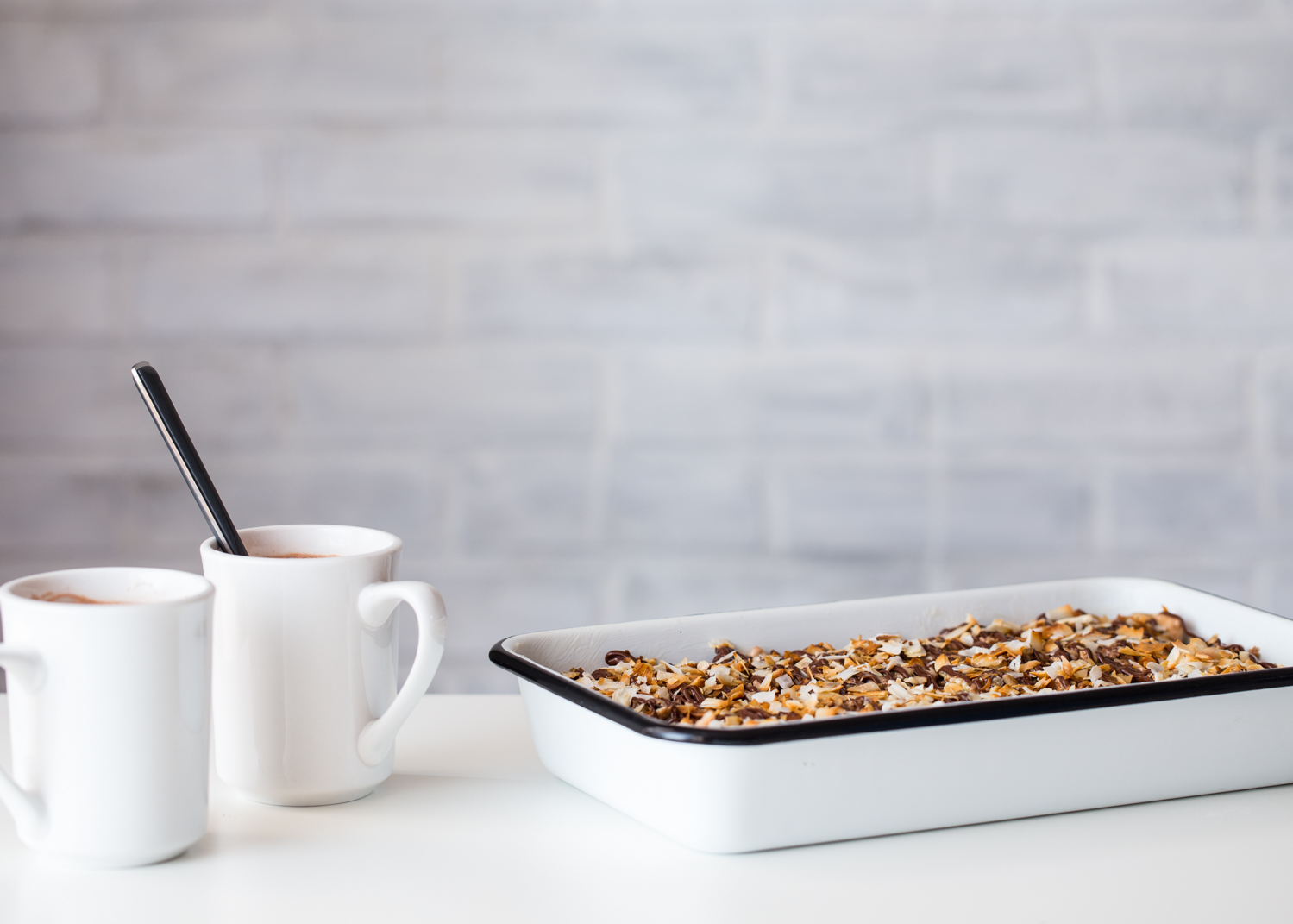 This post, Chocolate Coconut Marshmallow Treats, is sponsored on behalf of Campfire® Marshmallows as a part of our ongoing partnership. Thank you for supporting the brands that I love and that make Jelly Toast possible.
Chocolate Coconut Marshmallow Treats. Does the flavor combination sound familiar? On Wednesday I shared my Chocolate Coconut Granola recipe and believe it or not, a bit of that tasty granola made it's way into these dense and chewy cereal treats. I am all about chocolate and coconut! I'm still coming off of a post-holiday baking hiatus and have been focusing on no-bake treats and simple desserts. When I think no-bake a few things come to mind, but topping that list is always, always marshmallow cereal treats.
These particular marshmallow treats are something truly special. Made with chocolate Chex, chocolate coconut granola, and of course, a generous amount of Campfire® Mini Marshmallows, they're chocolatey and chewy and finished with a drizzle of melted chocolate and toasted flakes of coconut. They also disappeared in about the same amount of time that it took to make them, which is saying minutes.
Having a few decked out cereal treat recipes in my back pocket is a must. I can make them nut-free and so often they are gluten-free as well. While I do not eat a gluten-free diet myself, I have more and more friends who do. Campfire® Marshmallows are gluten-free, as are the rest of the ingredients, including my Chocolate Coconut Granola recipe. If you are interested in using a store-bought granola and need to keep the recipe gluten-free, there are many different gluten-free options out there. One things is for sure, though:
You need to make these this weekend!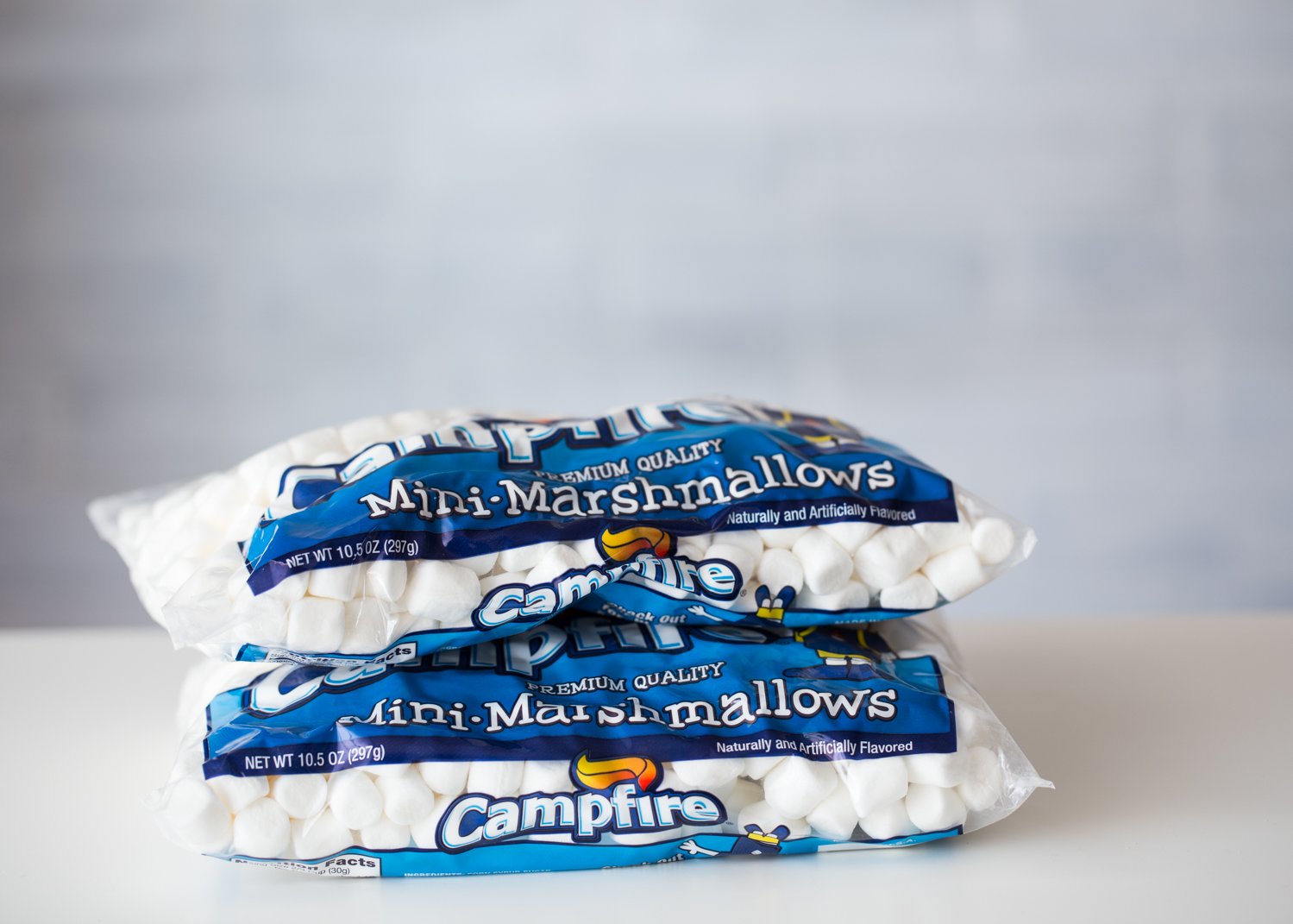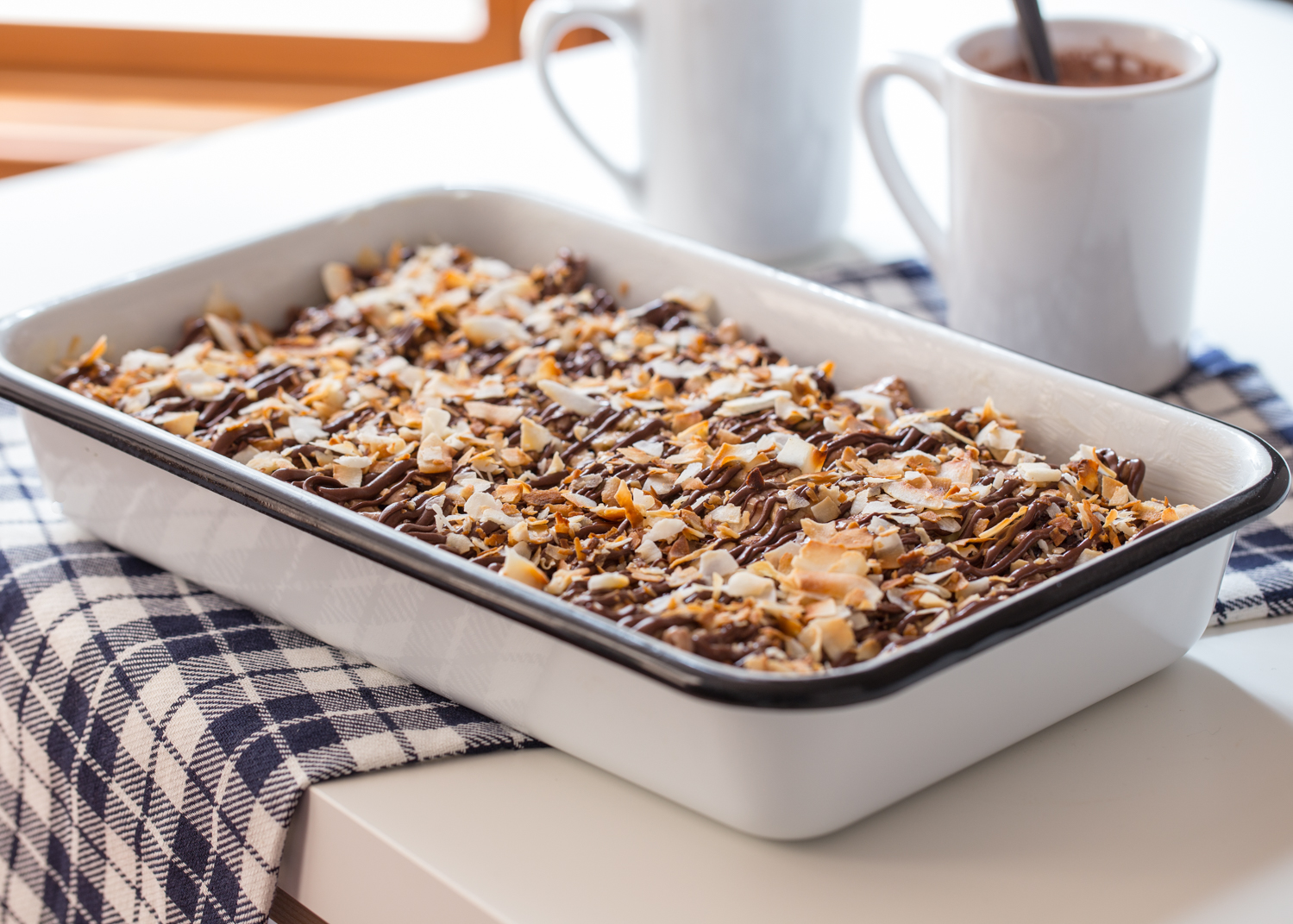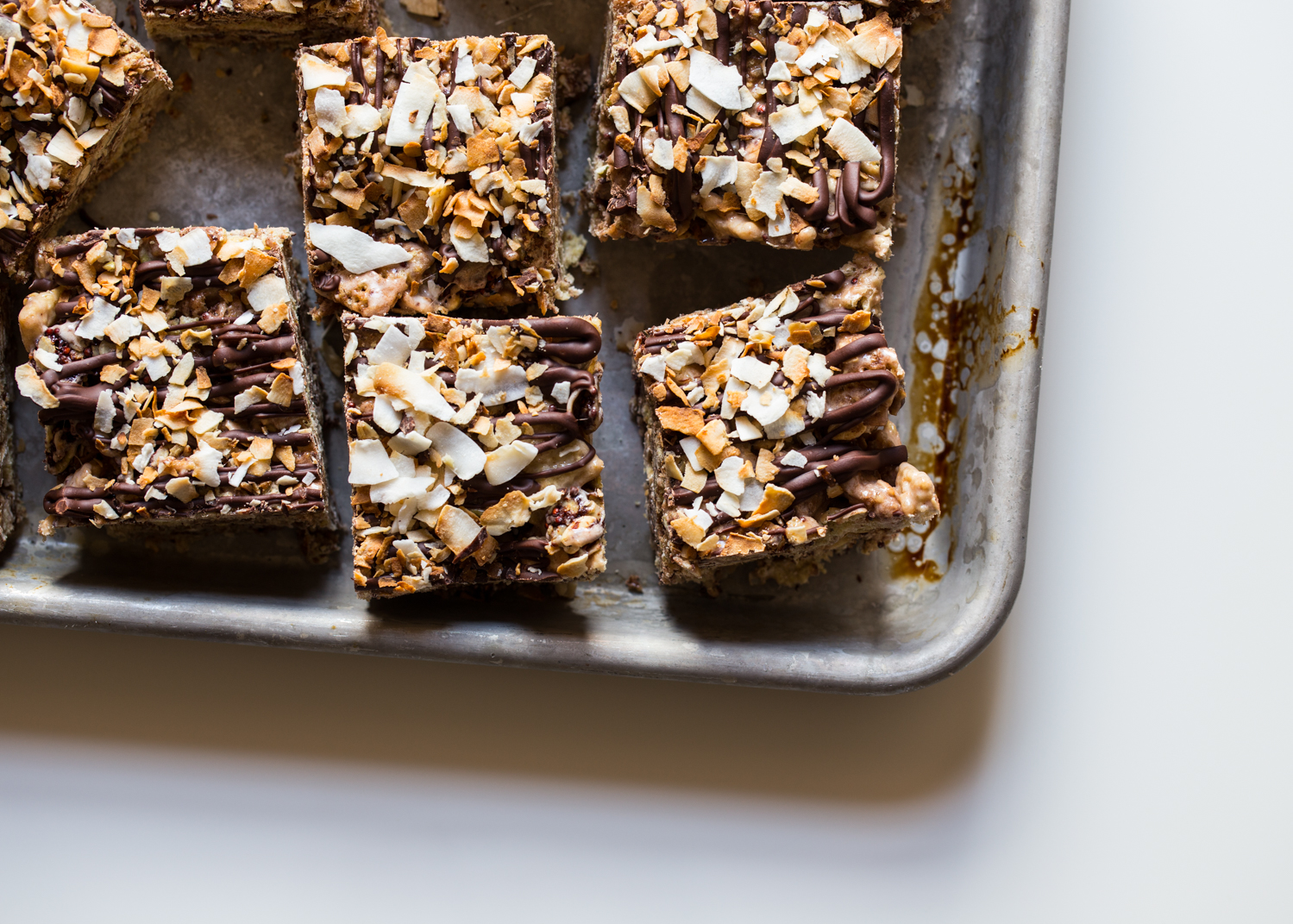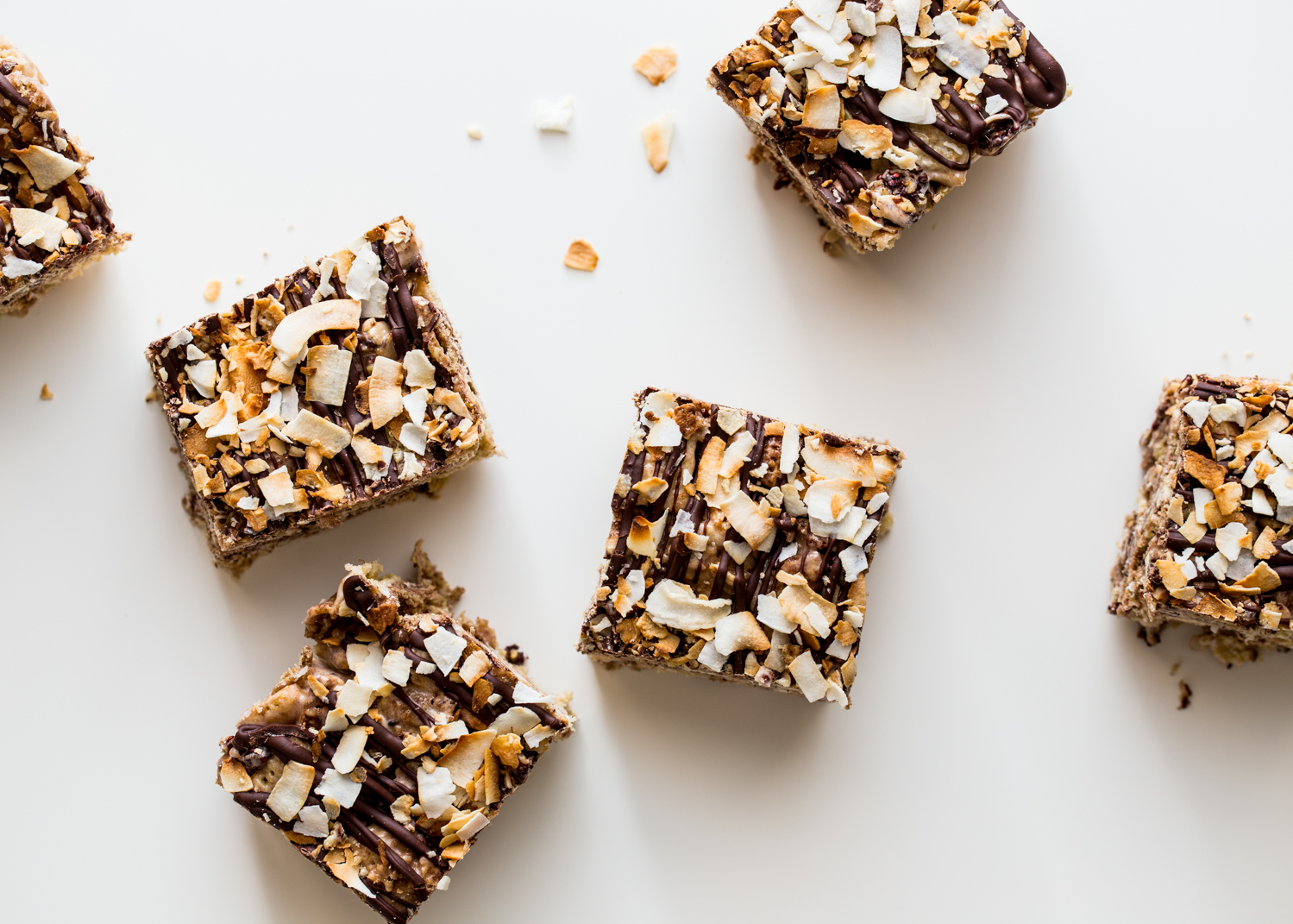 Jamie (My Baking Addiction) and I are teaming up with Campfire® Marshmallows in 2016 to share with you our very favorite marshmallow recipes. This year we have so many delicious and fun ideas to share. Visit our Marshmallow Madness Pinterest page for more recipe and adorable winter craft ideas! For even more recipe and marshmallow inspiration, visit Campfire® on Facebook, Pinterest, and Instagram.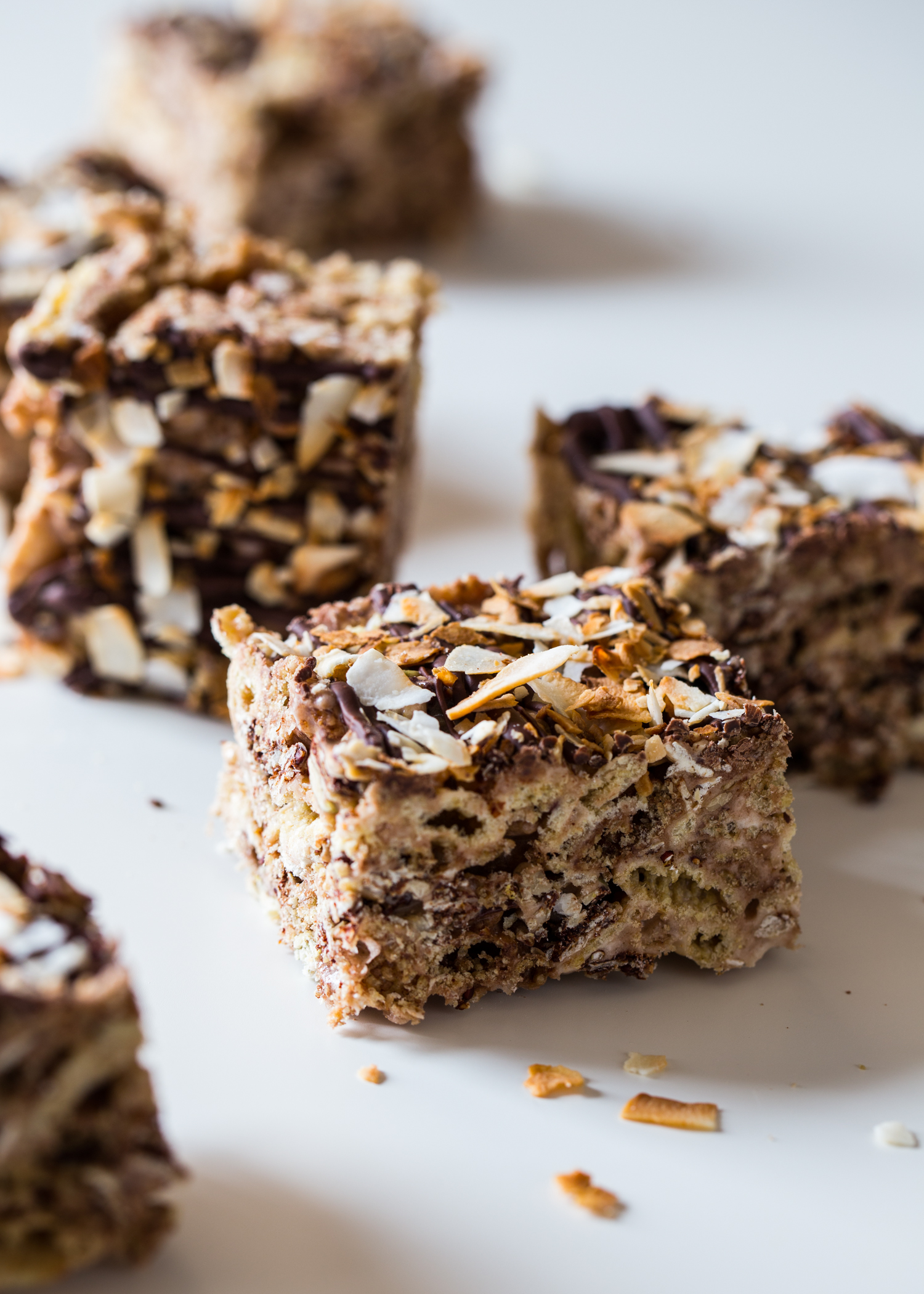 Happy Friday!
Chocolate Coconut Marshmallow Treats
Yield: 15 servings
Prep Time: 15 minutes
Total Time: 15 minutes
Ingredients
1/4 cup unsalted butter
1 - 10.5 ounce bag of Campfire® Mini Marshmallows
5 cups Chocolate Chex cereal
2 cups Chocolate Coconut Granola (homemade or store-bought)
4 ounces semi-sweet chocolate chips, melted
1/2 cup unsweetened coconut flakes, toasted
Directions
Lightly grease a 9x13 inch baking dish. Set aside.
In a large pot, melt butter over medium heat. Add marshmallows and stir until completely melted. Remove pan from heat. Stir in cereal and granola.
Press mixture into prepared baking dish, creating an even top layer. Drizzle with melted chocolate and toasted coconut. Let set at room temperate until firm. Cut and serve.
Enjoy!