breakfast fajita tacos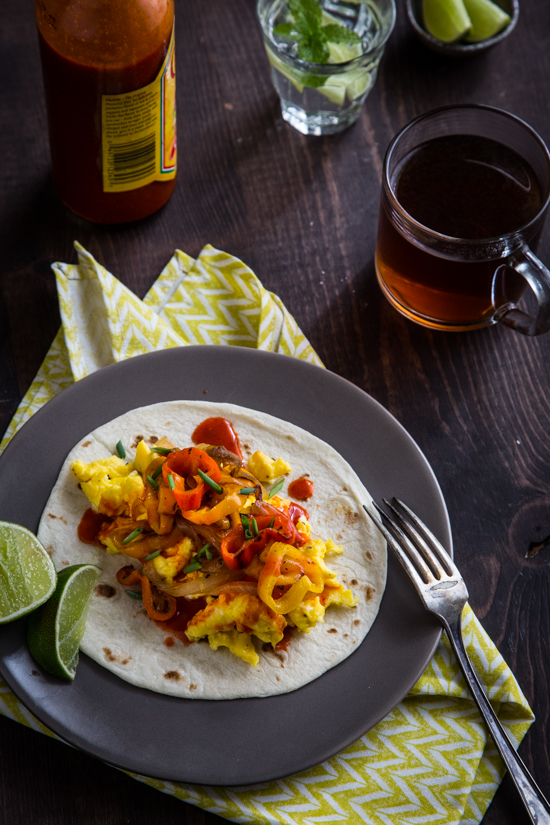 A lazy Tuesday morning in the summer calls for a little something special for breakfast. I may have made that up, but if I get it printed on a T-shirt it can become an official saying. T-shirt's don't lie. And neither do I when I say these simple little breakfast fajita tacos are pretty awesome. What makes them breakfast-y? The eggs. Why are eggs doomed to be pigeon holed into breakfast fare for all time? It doesn't make sense, but we don't really play by the rules over here so….
Eggs = anytime food.
Now that would make a good t-shirt.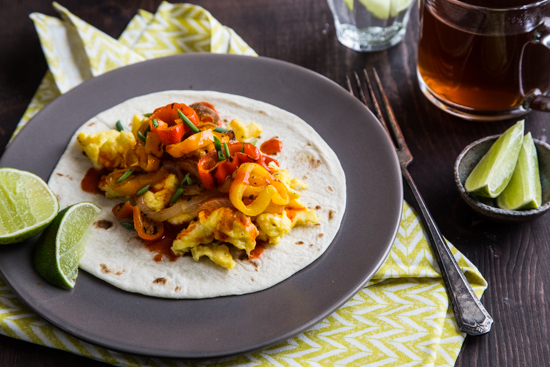 I'm excited to be spending the day over at Chez Us hanging out with Denise and Lenny, sharing my recipe for these breakfast tacos that are packed full of fluffy scrambled eggs and fajita veggies. Head on over to check out the full recipe for my breakfast fajita tacos and have an awesome Taco Tuesday!