Brownie Berry Parfait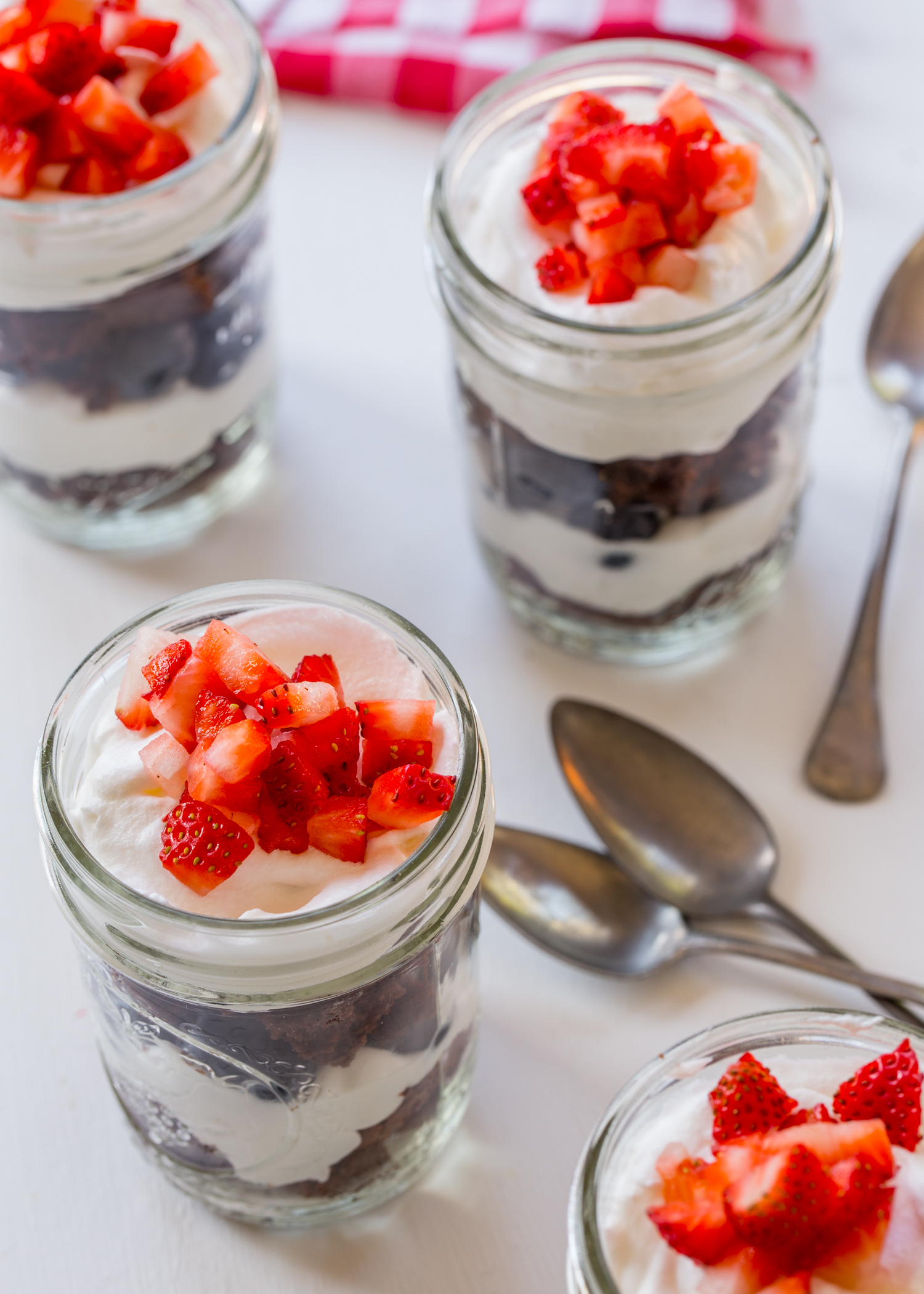 Happy September! Typically, when this month rolls around I am all about apples. Apples morning, noon, and night. Well, usually this first week or so of September doesn't like to cooperate with me. The weather is anything but Fall-like right now and with the 85 degree weather, I'm feeling a little more summer is in order.
At least through today.
When my dear friend Courtney, from Neighborfood asked if I would like to share a recipe while she is taking some much needed time away from the blogging world while she's busy snuggling her little sweet heart, I said YES! I am so happy for her and Will and their sweet baby boy.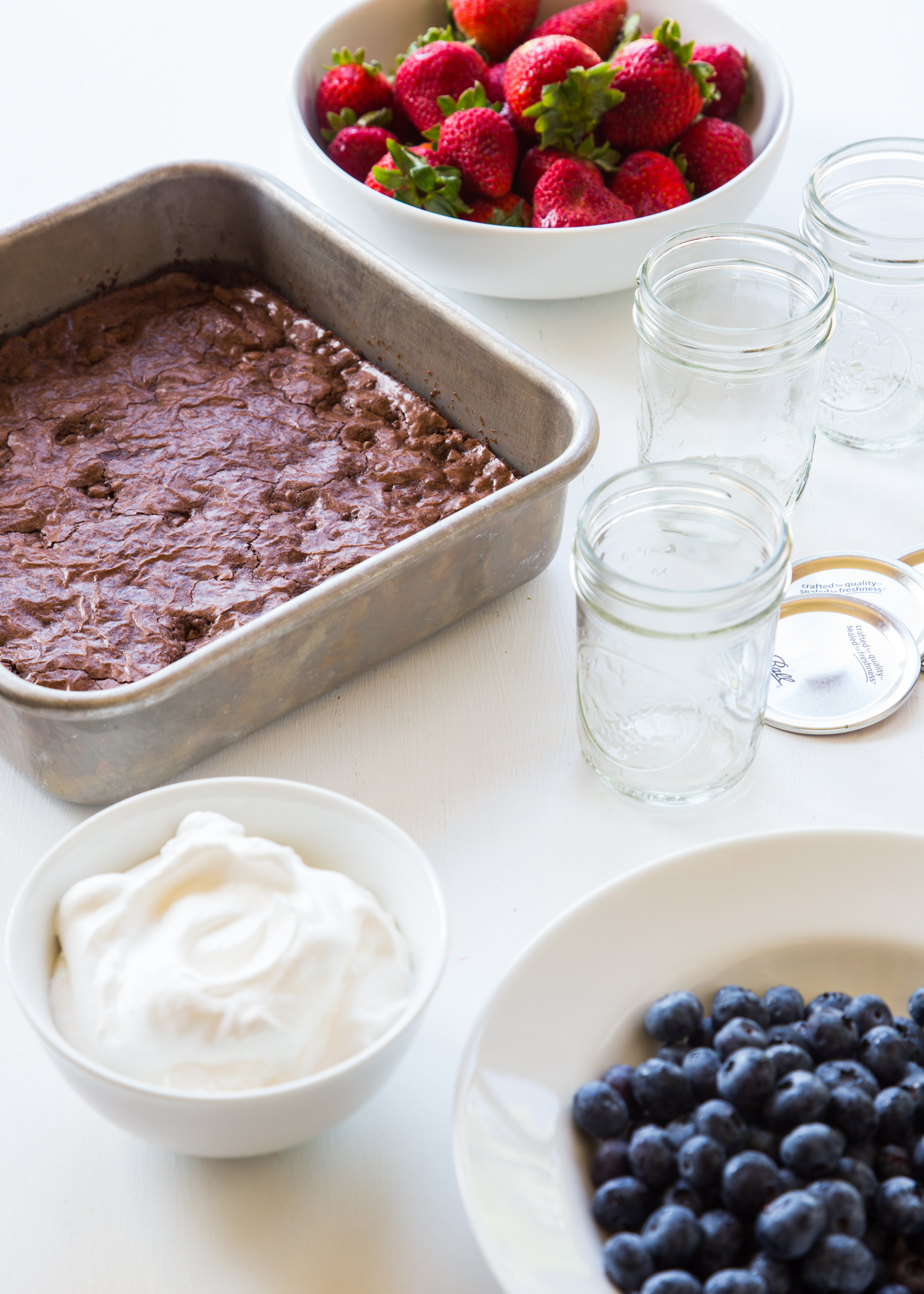 So, in honor of a tiny little guy, I figured I would make some tiny little desserts. And due to the aforementioned crazy hot weather that we have going on this week, a dessert featuring some fresh summer berries seems like a good plan. These Brownie Berry Parfait desserts are easy to assemble and have rich, fudgy brownies and sweet fresh berries.
Whipping up a batch of homemade brownies is surprisingly easy. Still, I always have a box or two of brownie mix in the cabinet. When it comes to making these parfaits, use your favorite brownie recipe – whether it's from scratch or from a box. With Labor Day coming up this weekend these double as great make-ahead desserts and a little something patriotic for your big cookout.
Now that I've celebrated the last bit of summer with some fresh berries, I'm ready for some apples!
How about you?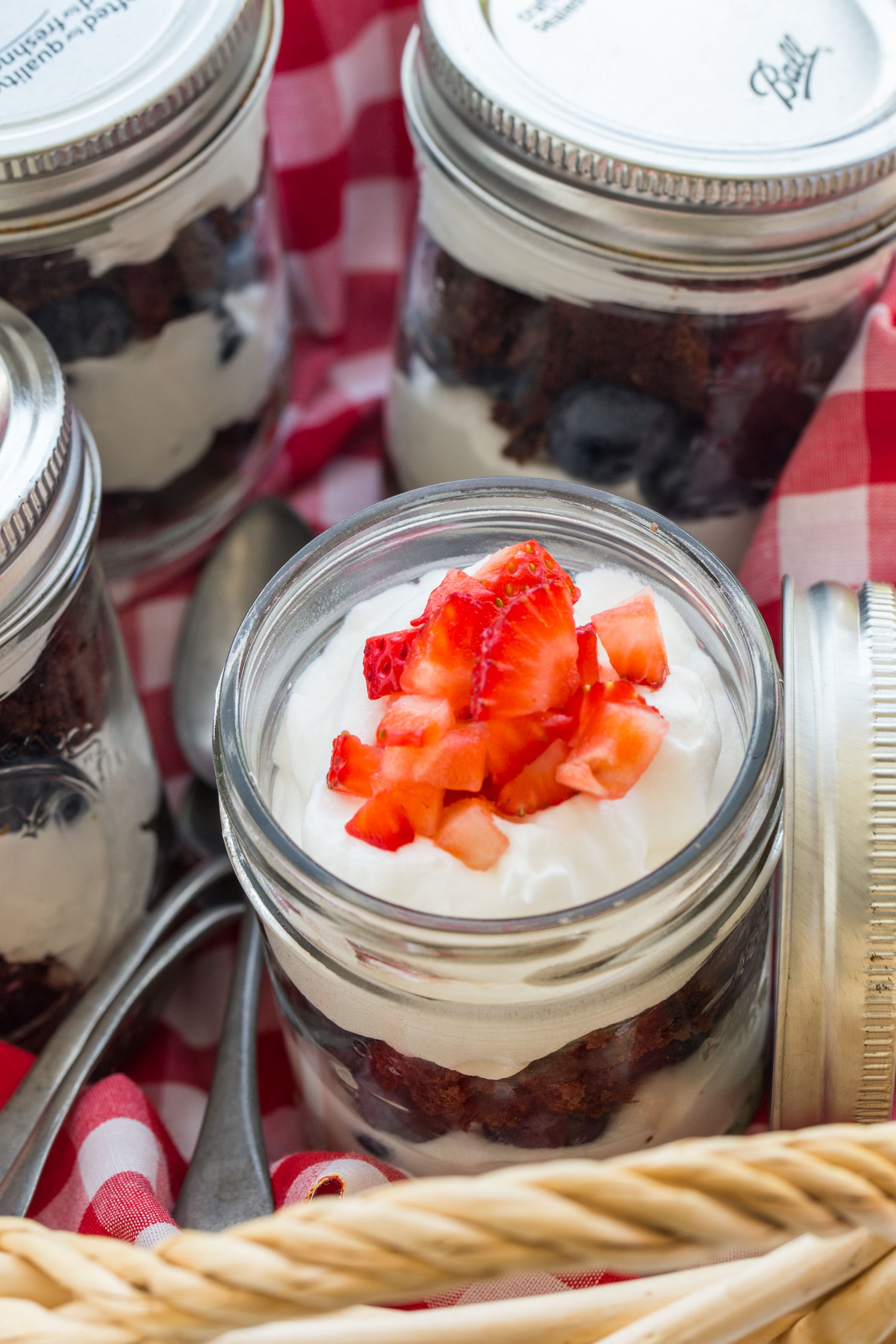 Happy Tuesday!
Brownie Berry Parfait
Yield: 4 mini parfaits
Prep Time: 15 minutes
Ingredients
2 cups prepared brownies, cut into small pieces (I used Ghirardelli brand, but you can use your favorite store brand or homemade)
1 cup blueberries, washed
1 cup strawberries, diced small
2 cups frozen whipped topping, thawed
additional whipped topping and berries for garnish
Directions
Build the mini parfaits in mason jars. Place 1/4 cup of brownies in the bottom of each of 4, 8-ounce mason jars. Top with 1/4 cup of whipped topping, 2 tablespoons of blueberries, and 2 tablespoons strawberries. Repeat the layers with the remaining ingredients. Top with another dollop of whipped topping and a sprinkling of diced strawberries.
Notes:
These mini parfaits can be made the day ahead of time. Simple place the lid on assembled parfaits and refrigerate until ready to serve.
Any type of berry will work with this recipe so use what you have on hand.