Marshmallow Treat Milkshakes

This post is sponsored by Campfire® Marshmallows. All opinions are 100% my own.
The second week of the school year is under our belts. I thought I had my emotions in check, but it turns out, I was in for a serious delayed reaction. The first week went by surprising smoothly. We had contractors in and out of the house for painting and plumbing work so there had been things to occupy my mind and focus on rather than the empty feeling of the house.
And then Wednesday rolled around. The painters had finished up, the plumbing work was done and after dropping A and C off at school I returned home to a very quiet house. Very quiet.
In some ways it was wonderful. No more workers in and out of the house and I finally felt that I could focus on getting some work done. That has been glorious.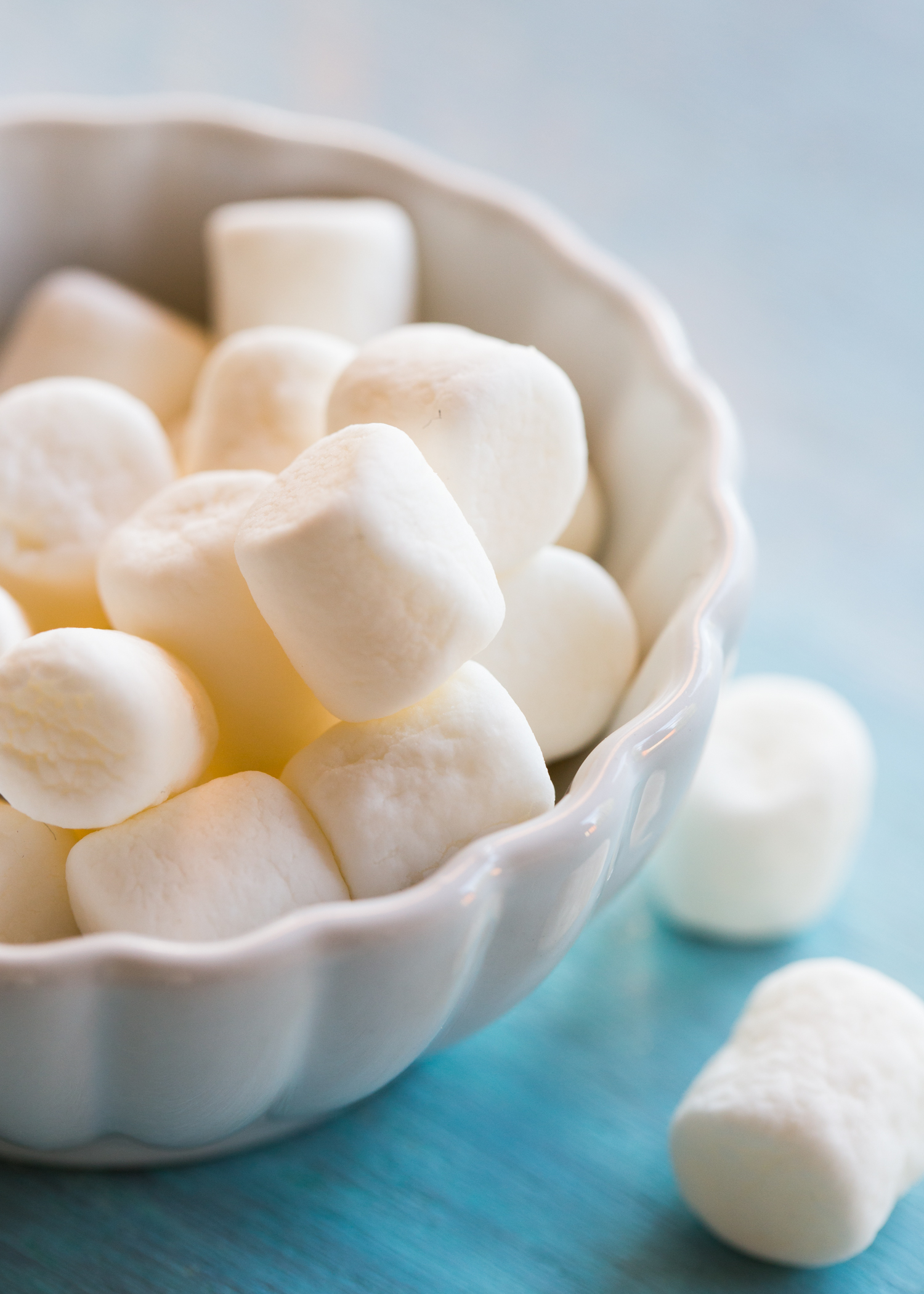 In other ways, it's been incredibly lonely. It's been almost 8 years that I've stayed home and had my kids with me. So now that I am staring down a long line of days that I'll be left to my own devises, I'm not so sure how to feel. There has been more than one teary moment and it wasn't my 5 year old who was crying.
I admit that I am bursting with pride when I see my sweet girl strut into her Kindergarten class after giving me a big hug and kiss. She is my independent lady who is determined to do things on her own. But I have gotten the impression lately that she has been giving me extra hugs and kisses because she senses that I am needing them more than usual.
And those sweet hugs are the best things in the world.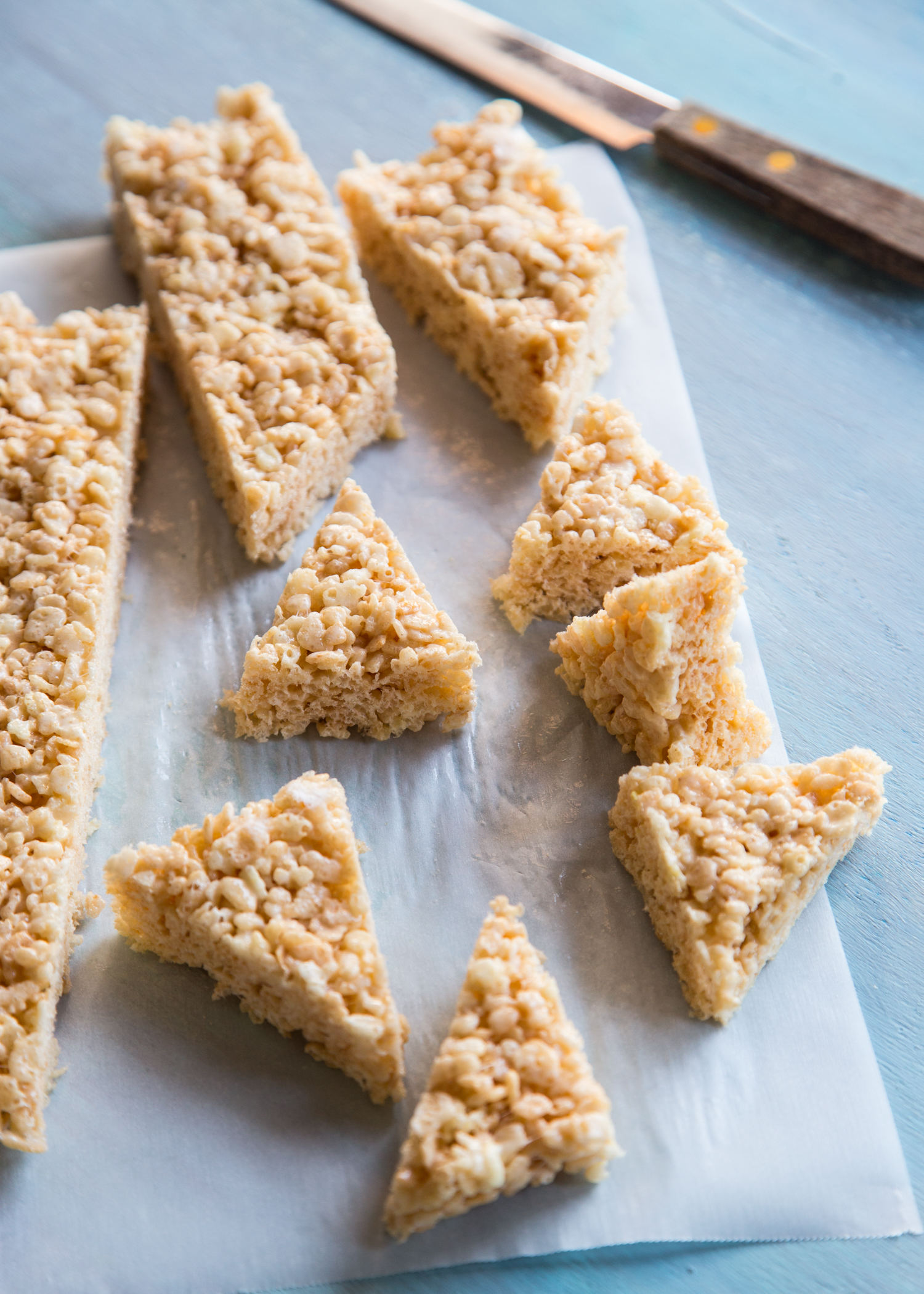 With A, I have been used to him being gone throughout the day for a couple of years now, but how I miss him after a summer of having his gentle little soul around all day. He is my best helper at the grocery store, reading me off the list and checking off everything that we toss into the cart. He loves helping me make lunch and is always wanting to make a cup of coffee for me. The last two weeks, he has tolerated me walking him to his classroom and giving him a big old hug in front of all his friends.
He's patient with me like that.
And while I have been feeling melancholy the last few days with my empty house, I realize how thankful I am for this blog and my photography work. It's something that I can now turn to and devote some serious time to developing my craft and skills. This spot, as well as my passion for food and photography is something that fills me up and I am so happy to have it here waiting for me…especially after a long summer of loose posting schedules and letting myself take a bit of time off.
It feels good to have this to come back to.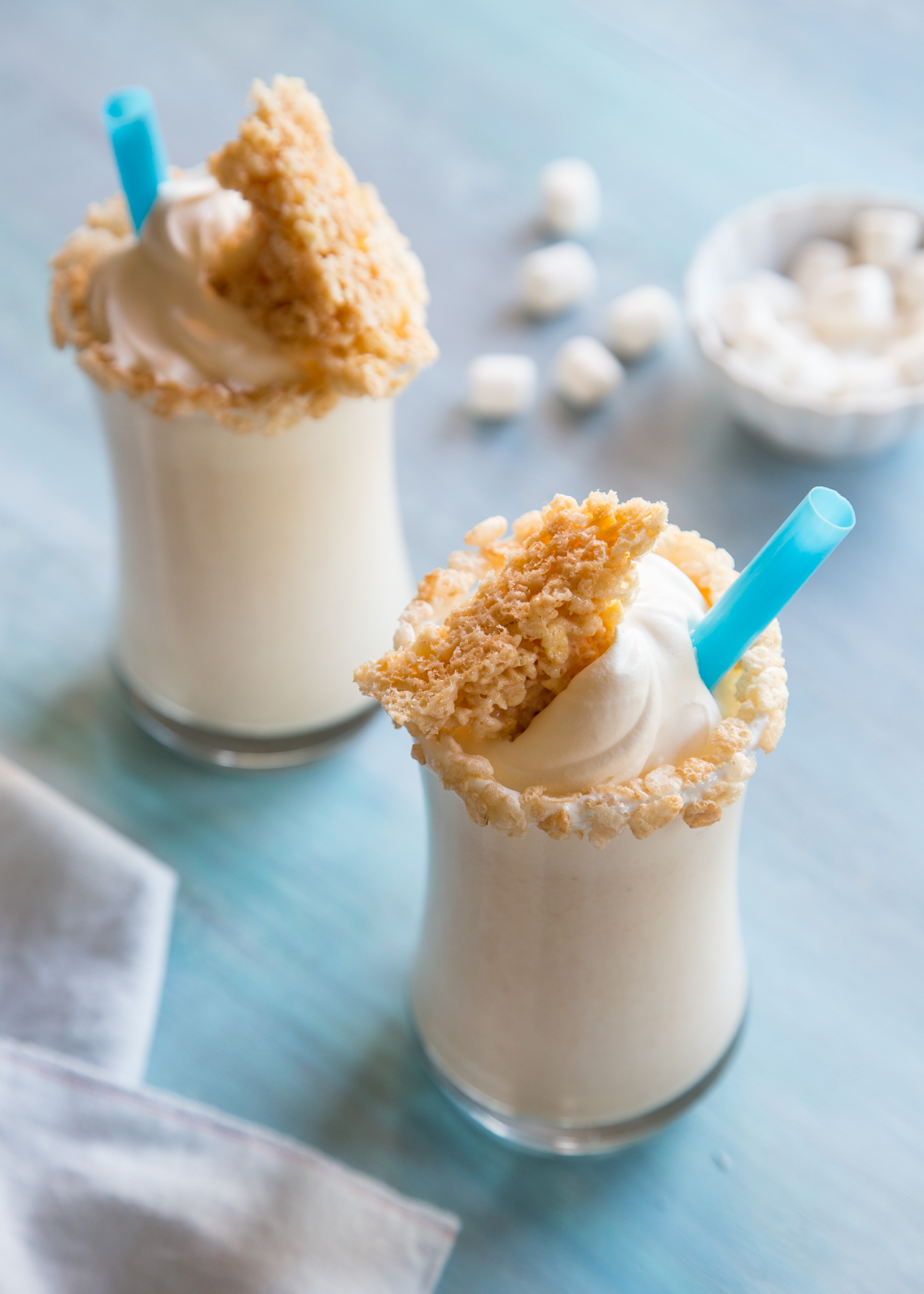 I have been sitting on the idea of this recipe for a month since my husband and I went to Orlando on one of his business trips. We went to a restaurant called Cowfish (which was crazy fun – think burgers and sushi) and for dessert we ordered some Marshmallow Treat Milkshakes. This milkshake came with a super fat straw and was rimmed with crispy rice cereal and topped with a dollop of whipped cream and a chunk of crispy marshmallow treat. The milkshake disappeared in minutes I knew I would be giving this a try once we got home.
After a few trial and errors at home I came up with the combination that worked best for me. I used the classic Marshmallow Cereal Squares recipe on the back of the Campfire® Marshmallows package. Now, you may want to increase the ice cream or even give another ice cream flavor a try. Perhaps a caramel ice cream or even chocolate! Who knows! But I love how the marshmallow treats get blended into the milkshake itself giving the entire shake an unmistakable crispy treat flavor. It's quite scrumptious!
Plus, I am making a batch of these for dessert tonight as a way to give my two little sweeties a little something sweet at the end of another week of school. I think indulging in a big milkshake will be sure to make me smile, too.
This post is part of an ongoing partnership I have with Campfire® Marshmallows. They are hands-down my favorite marshmallows and I am having a ball spreading the word on how incredible these fluffy, sweet marshmallows are. For more information about Campfire® Marshmallows, visit them on their website and follow them on Facebook, Twitter, Pinterest and Instagram.
Are you a Pinterest fanatic like I am? Be sure to check out our Marshmallow Madness Pinterest board for even more marshmallow inspiration!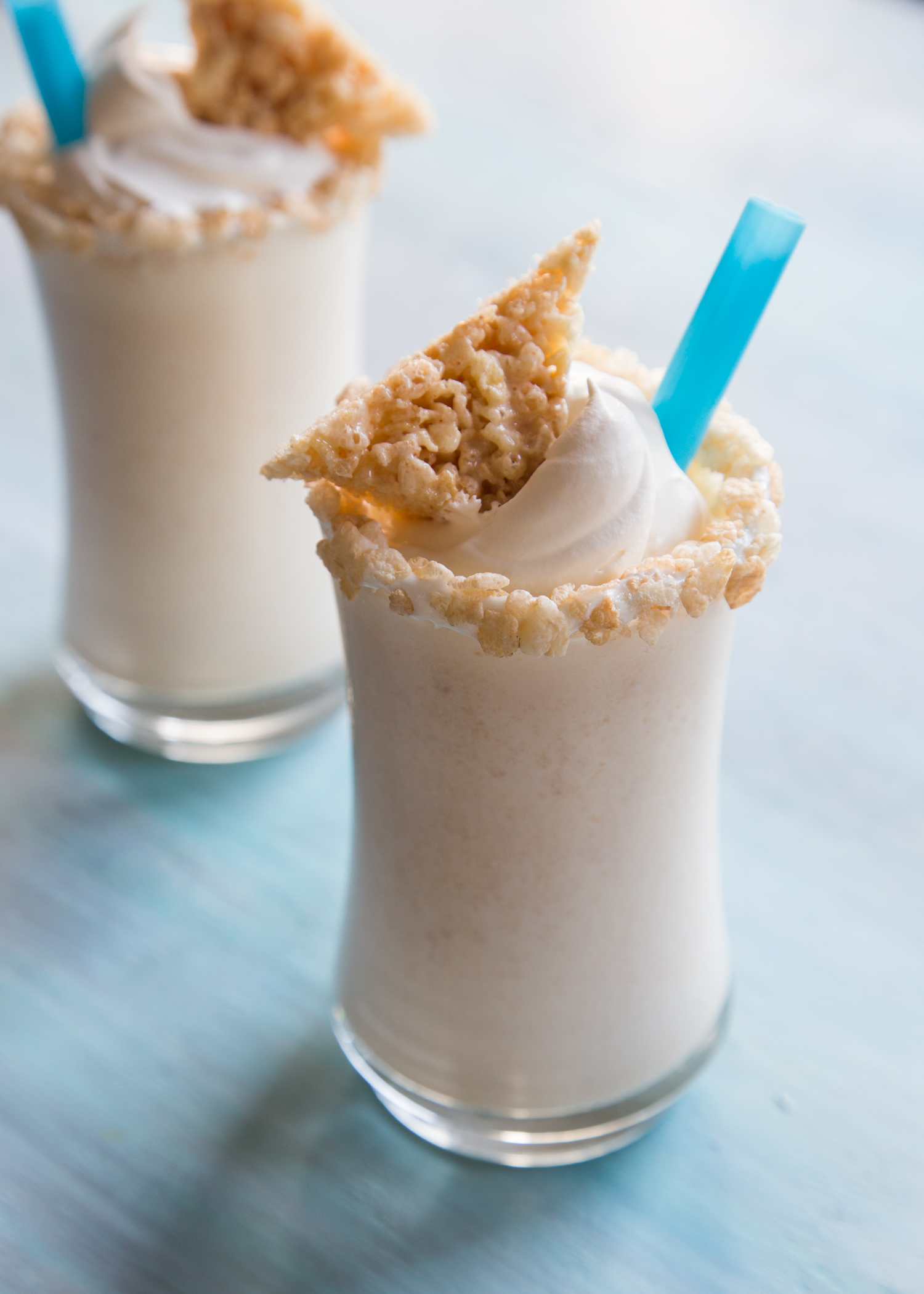 Happy Friday!
Marshmallow Treat Milkshakes
Ingredients
8 scoops vanilla ice cream
1/2 cup whole milk
2 cups prepared Campfire® Marshmallow Cereal Squares plus 2 squares for garnish
2 regular Campfire® Marshmallows
1/4 cup crisp rice cereal
whipped topping
Directions
Place ice cream, milk and 2 cups of Marshmallow Cereal Squares in a high powered blender. Blend until smooth.
Place marshmallows on a microwave safe plate and microwave for 5-10 seconds until puffed and melty. Spread the crisp rice cereal on a second plate. Dip the rims of two glasses in the melted marshmallow and then into the crisp rice cereal.
Pour milkshake into prepared glasses and top with whipped topping and 2 reserved marshmallow treats.
Serve and enjoy!