Slow Cooker Minestrone Soup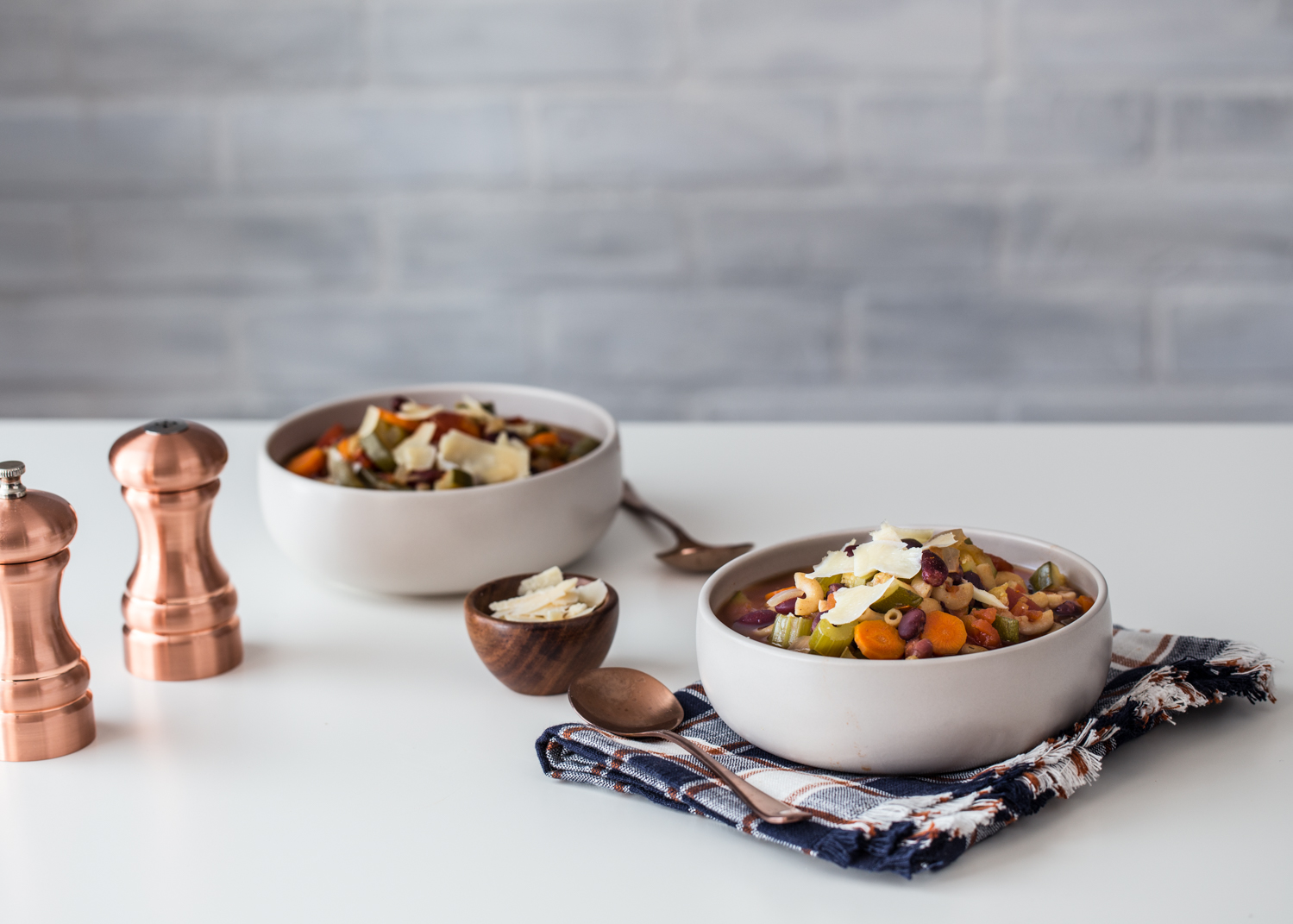 For my second and final soup recipe for soup week, I offer you my Slow Cooker Minestrone Soup. This is a soup that is vastly different in preparation than Tuesday's Homemade Wonton Soup. Very little prep goes into this vegetable packed meal, yet it's rich and hearty and full of great textures. A bit of chopping and then all the ingredients (save the pasta) get put into your crock pot or slow cooker (I have had the Hamilton Beach Set 'n Forget Programmable Slow Cooker
 for years and still absolutely love it) and then you can get on with your day. My day typically involves scrambling to get the kids in the car and to school and then being thankful for my knee-length parka that disguises the fact that I am wearing a wrinkled t-shirt and leggings so that I can get a few errands in before heading home to continue chipping away at the mountain of laundry, testing a new recipe, and desperately trying to dig my way out of an endless inbox of emails. Not to mention the days where I am convinced I can multi-task and have an episode of Fixer Upper on in the "background". Needless to say that never works and I often find myself snuggled up under a quilt with a cup of coffee an hour later and the laundry has mysteriously not folded itself.
Laundry is pesky like that.
The great thing is, though, that at the end of my day, dinner is ready. Ta da! I have a hard time explaining my job and what I do all day because it primarily involves food and taking pictures (and the occasional HGTV distraction). And while I'm surrounded by food all day, it's not uncommon for me to get to dinner time and realize that I have a side dishes and desserts in the fridge, but no actual dinner. This is where soup is fantastic, especially a soup in the slow cooker. This Slow Cooker Minestrone soup takes me ten minutes in the morning (before I tackle the mountain of laundry because let's be honest, I will avoid folding that laundry for another week if possible) and then I know dinner will be set when everyone is hungry for dinner. That's my favorite kind of day. The kind of day that even if I only folded three pairs of socks, dinner is set so I'm golden.
This laundry is haunting me, can you tell? I should really go fold another sock. But first, I think I missed this week's Chip and JoJo…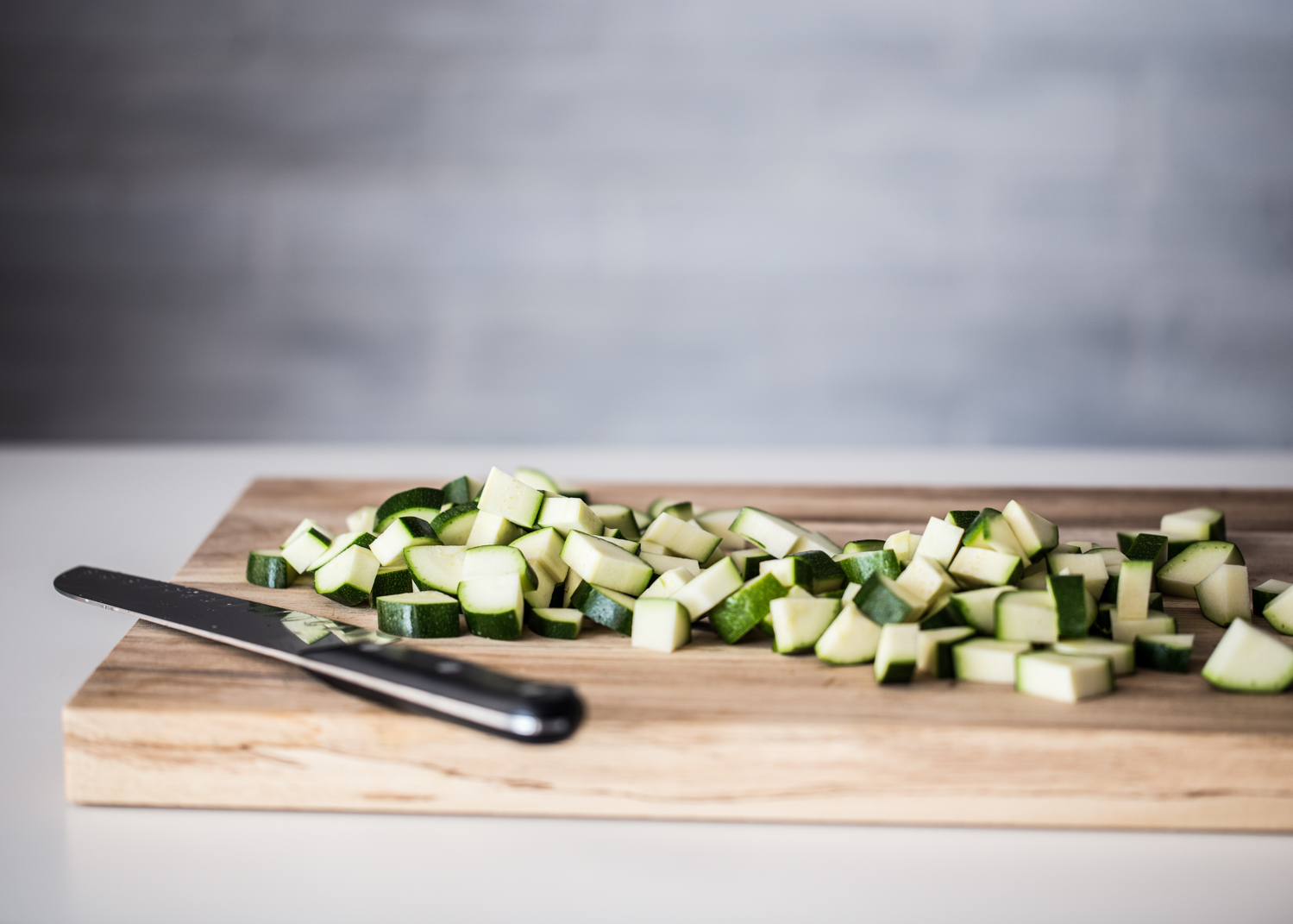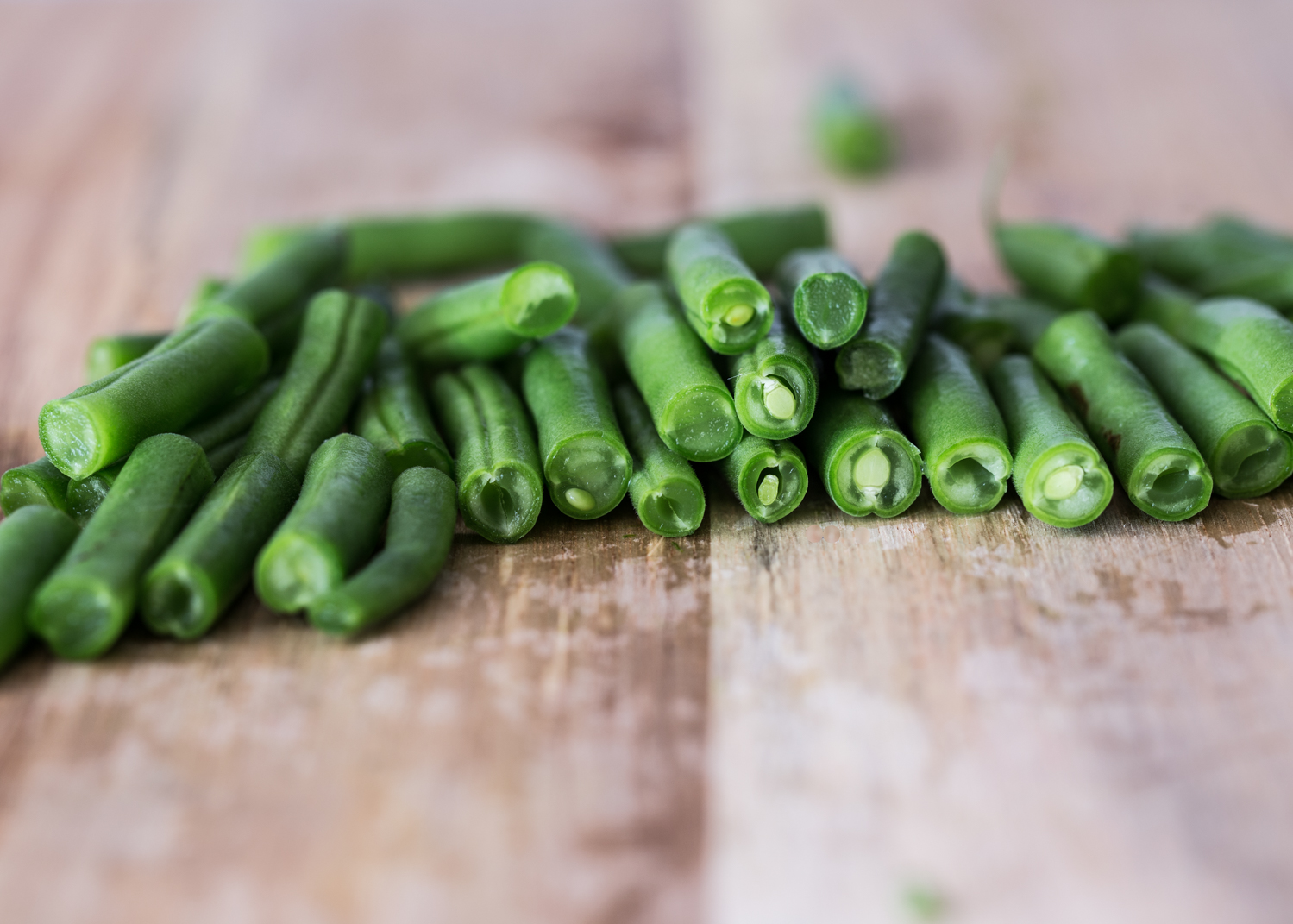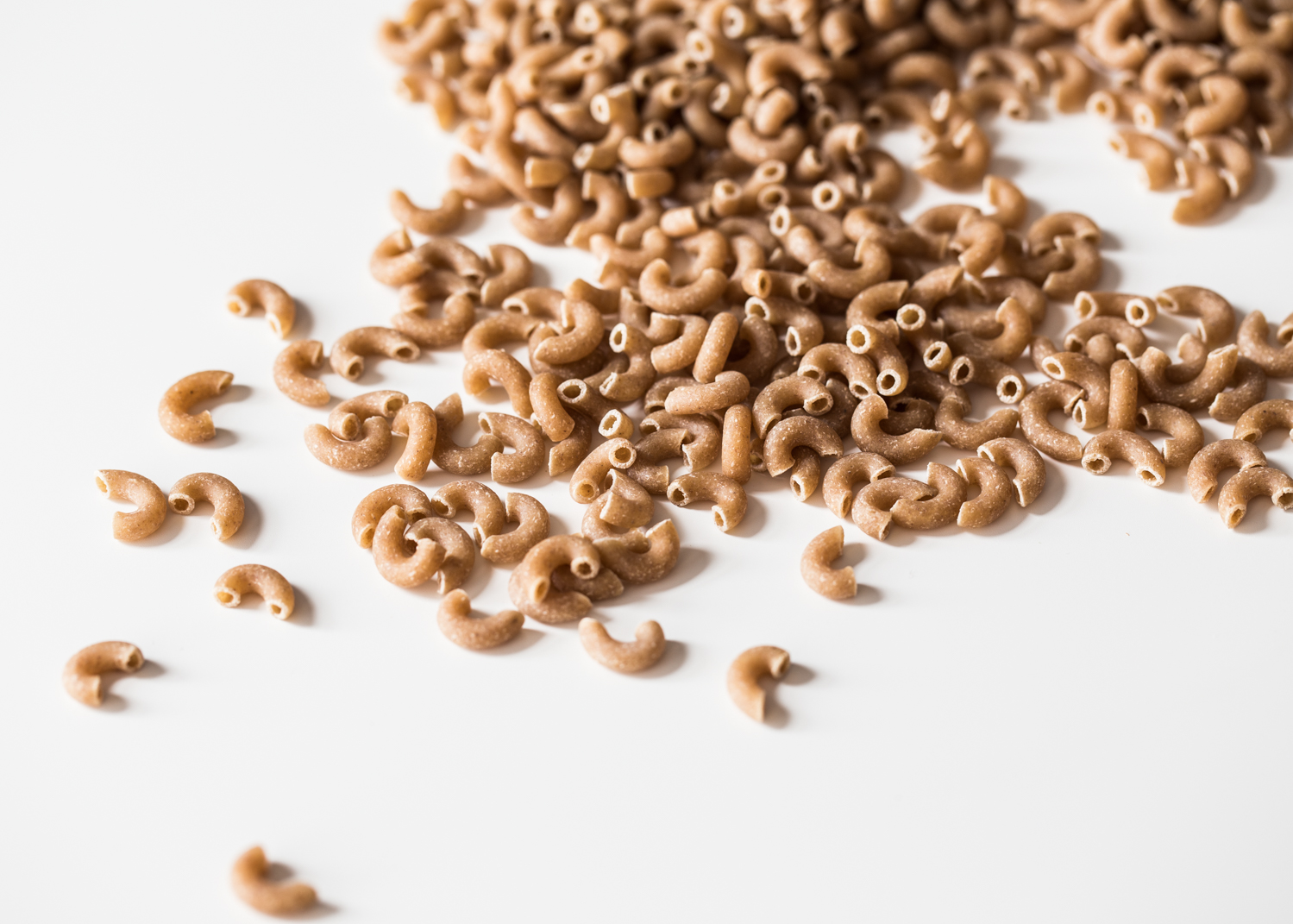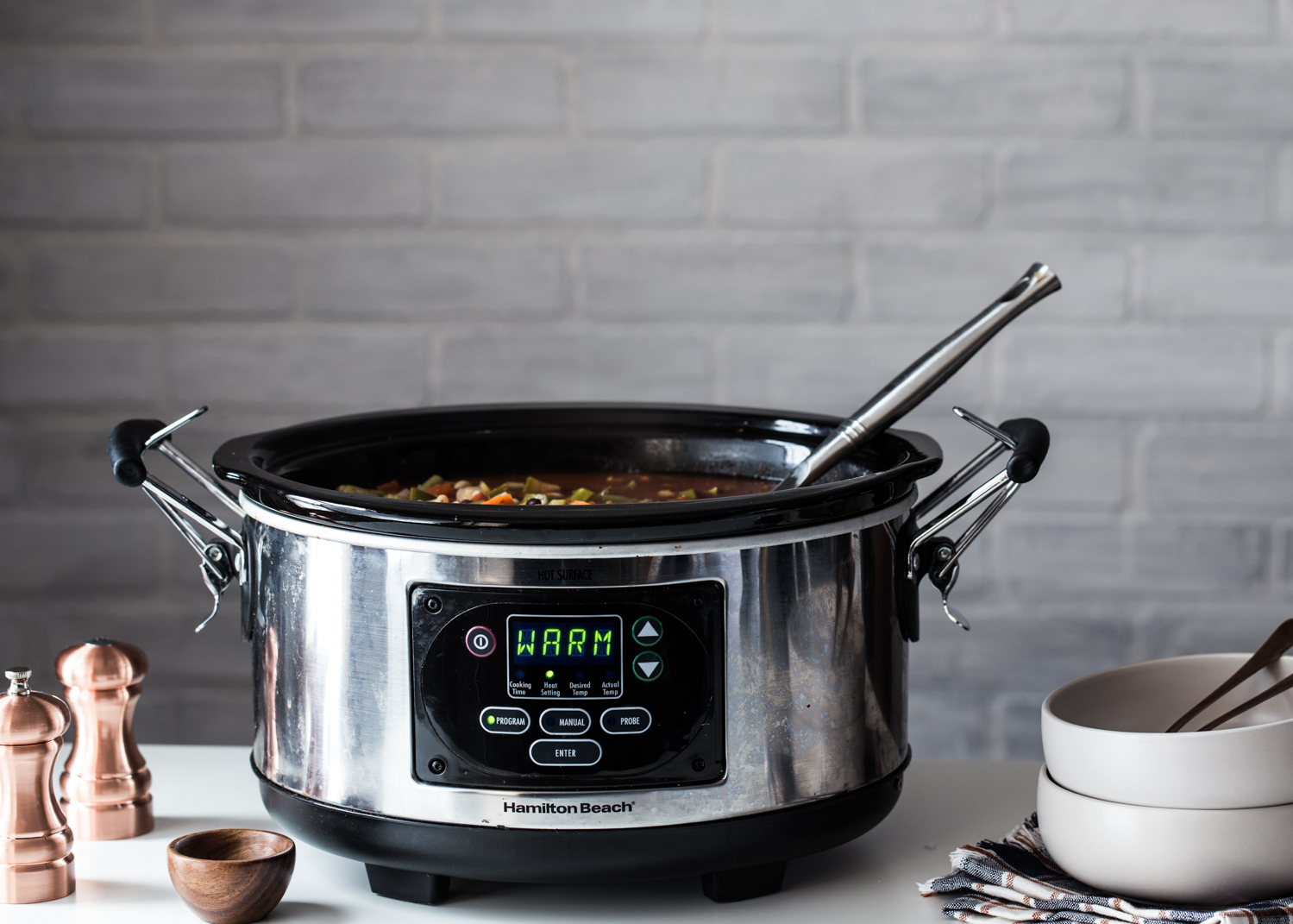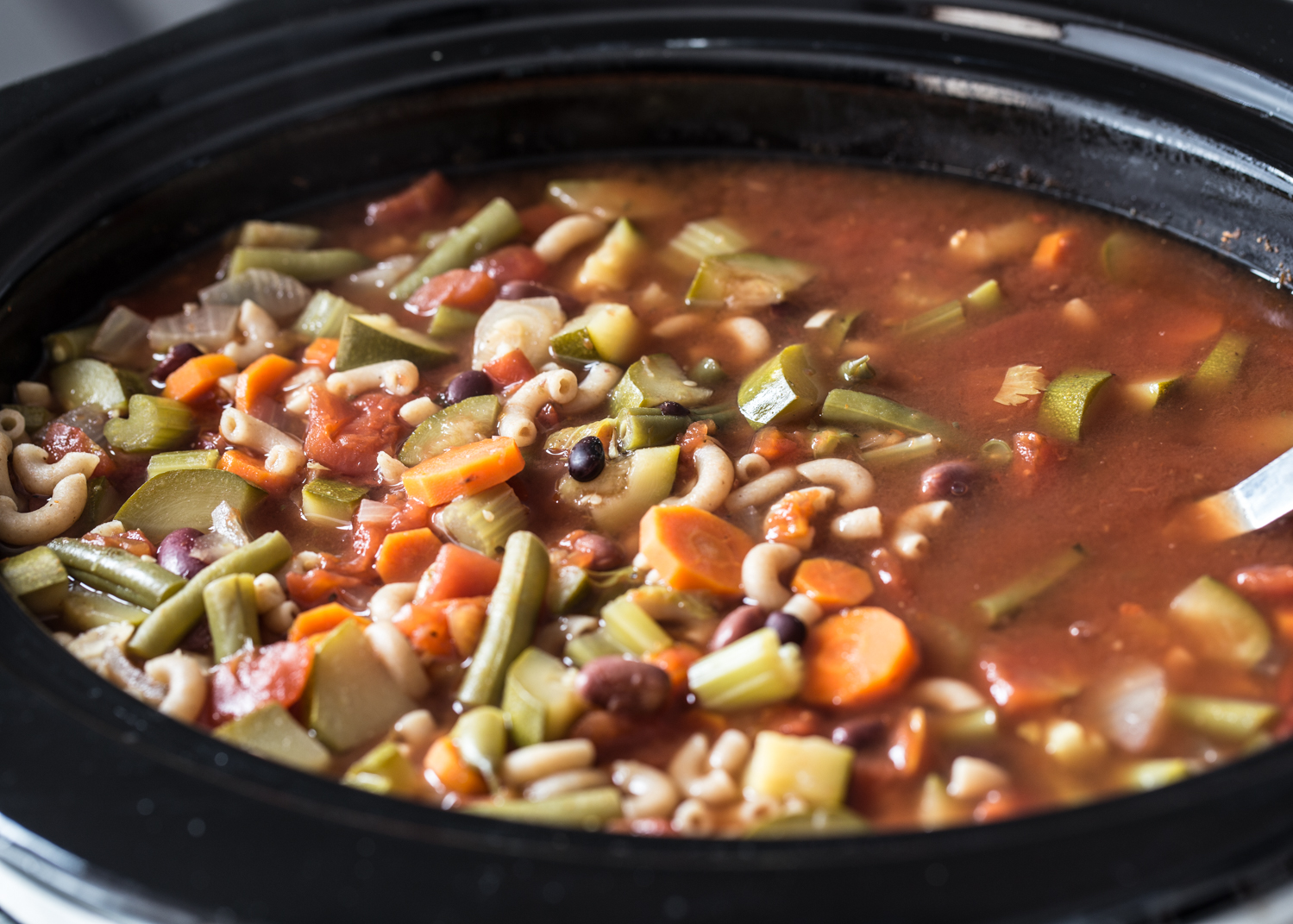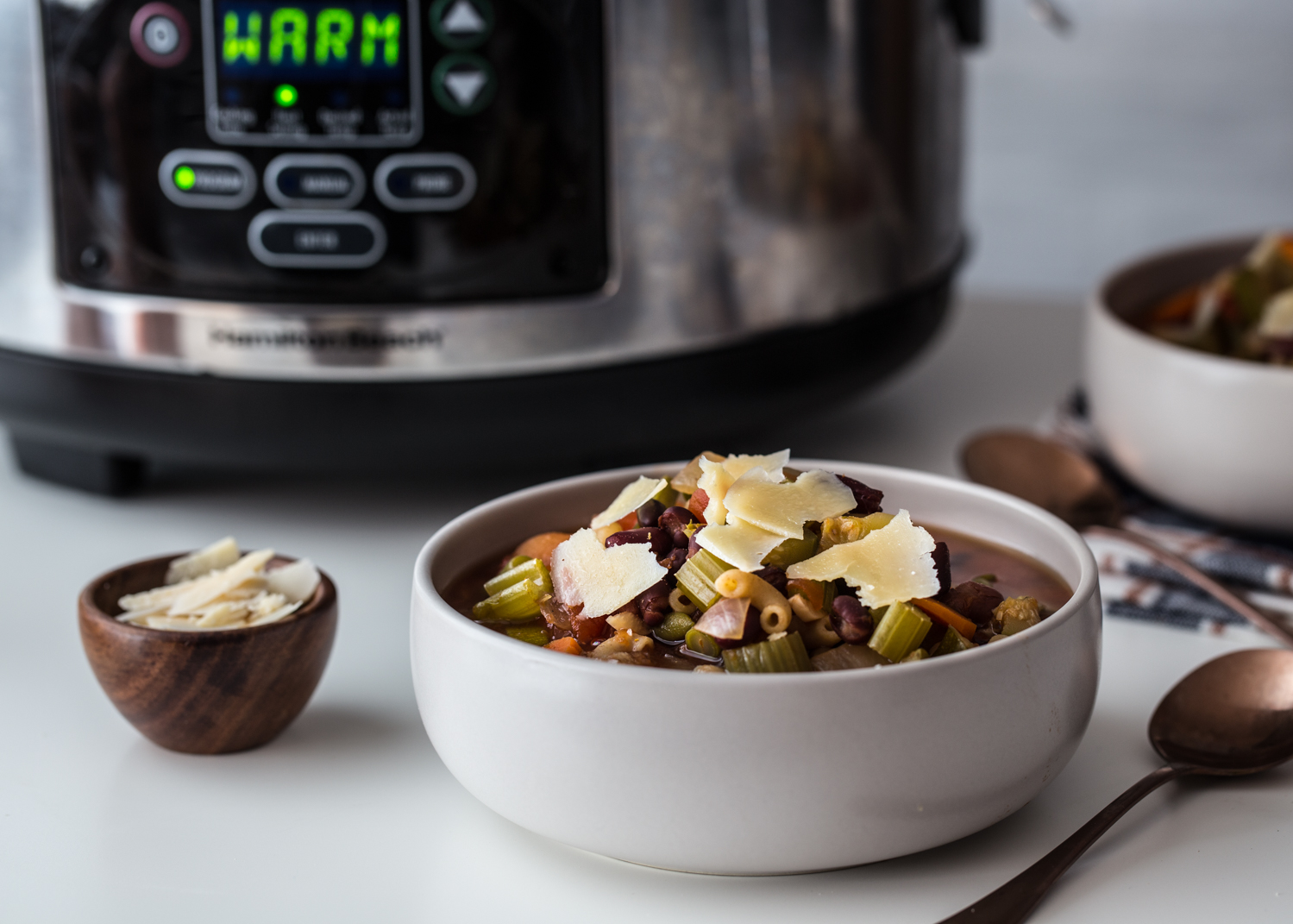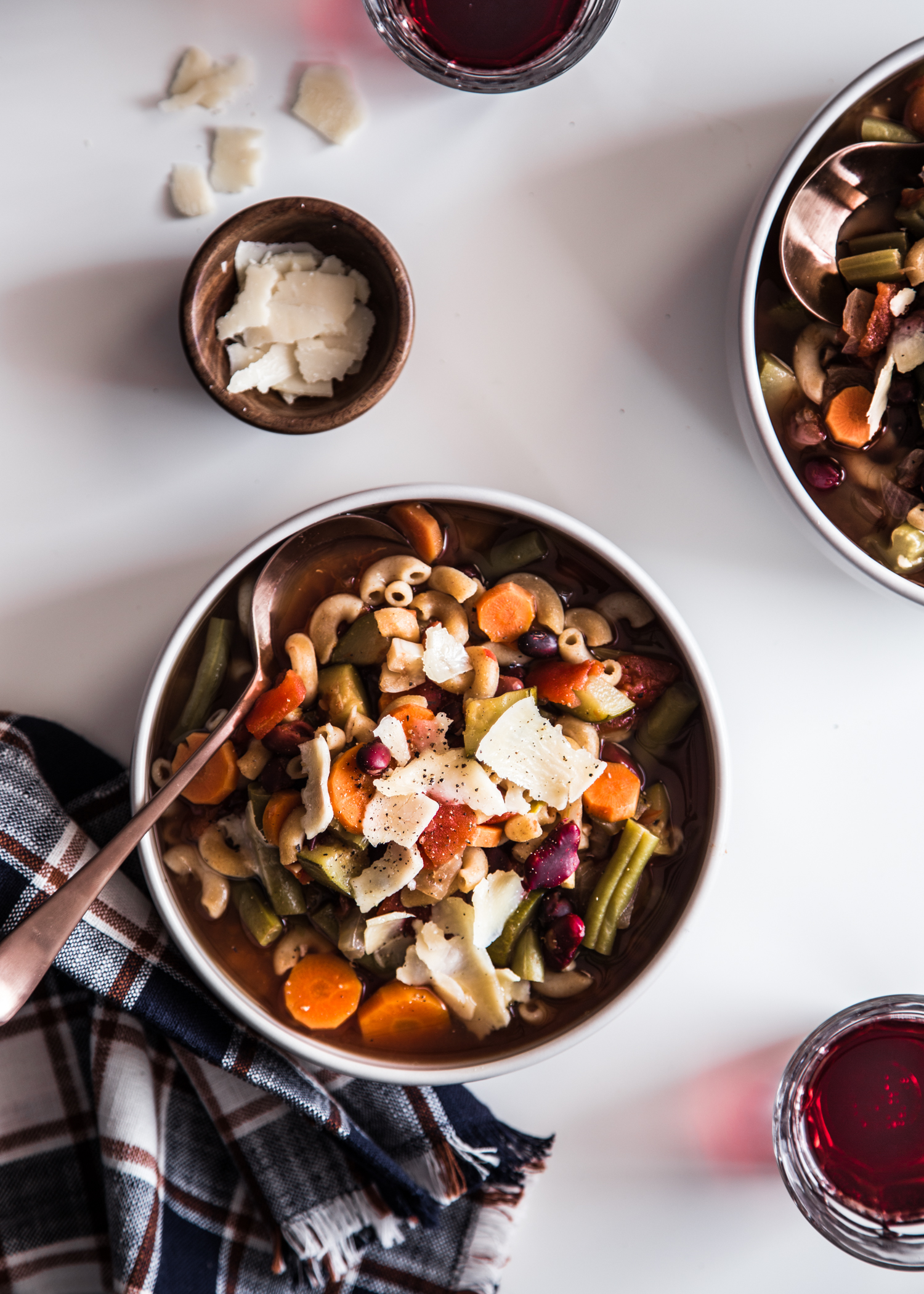 Be sure to check out Courtney's Creamy Ham and Potato Soup for more #soupweek deliciousness!
Happy Thursday!
Slow Cooker Minestrone Soup
Yield: 10 servings
Prep Time: 15 minutes
Cook Time: 4 hours
Total Time: 4 hours 15 minutes
Ingredients
3 stalks celery, chopped
3 small carrots, peeled and sliced
2 small zucchini, quartered and sliced
1/2 large onion, chopped
1/2 pound green beans, trimmed and cut into thirds
2 cans kidney beans, rinsed and drained (I used one can dark, one can light)
4 cups unsalted broth (I used beef, but you can use chicken or vegetable if you prefer)
4 cloves garlic, minced
1 - 28 oz can diced tomatoes
1 - 14 oz can crushed tomatoes
1 1/2 teaspoons kosher salt
1/2 teaspoon black pepper
2 tablespoons red wine vinegar
1/2 teaspoon dried basil
1/2 teaspoon dried oregano
8 ounces whole wheat elbow pasta, cooked according to package directions
parmesan cheese and black pepper for serving
Directions
Put all ingredients, except for the pasta and parmesan cheese, in a large slow cooker. Cook on high for 4 hours or on low for 6-8 hours. Stir in cooked pasta and serve with parmesan cheese shavings and a sprinkle of black pepper.
Enjoy!