chocolate peppermint fondue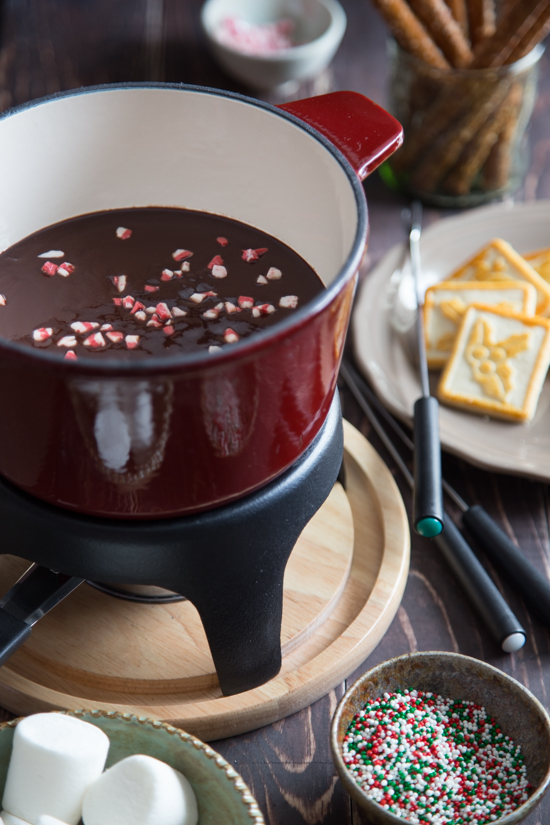 Not to alarm anyone, but Christmas Eve is 3 weeks away. I can't believe I just said that. Most years, we have a bit of a cushion between Thanksgiving and Advent, but this year, BOOM! I'm still full of turkey and stuffing and we're already lighting the first candle on our Advent Wreath. Time? Please slow down! I haven't even begun to bake the cookies or wrap the gifts and I definitely don't want to miss a single minute of this joyful and beautiful time of year.
Speaking of gifts, I have two good ones for you today!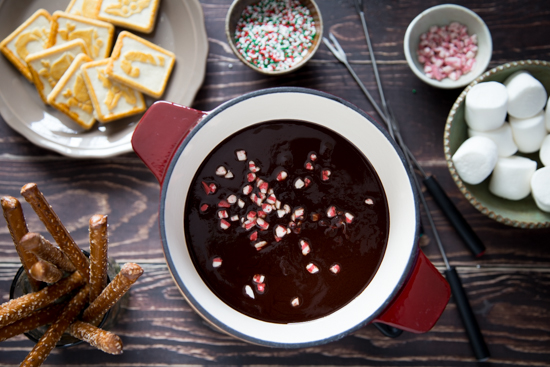 First, I'm sharing my sweet Chocolate Peppermint Fondue recipe over on Food Fanatic. It's quick to put together, plus incredibly festive for the holidays. Picture a warm pot of peppermint-y chocolate in the center of your party table surrounded by a fabulous array of dippers like shortbread cookies, pretzels, marshmallows and mini brownies….Oh, yeah. It's pretty fantastic.
Anyway…
The second thing I have for you is the chance to win this stunning Swissmar 11 Piece Enameled Cast Iron Fondue Pot. It's gorgeous, not to mention incredibly sturdy and easy to use. I am loving mine for chocolate and cheese fondue and I have big plans for a main course fondue in the near future!
Pop over to Food Fanatic to check out the Swissmar Fondue Pot Giveaway and for your chance to enter to win your very own – just in time for the holidays!
Good Luck!!!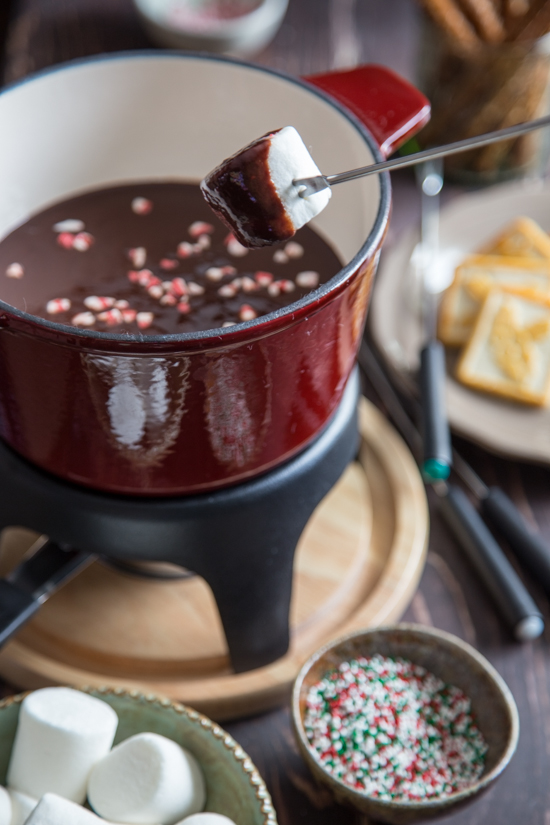 Happy Tuesday!