Christmas Tree OREO Cookie Balls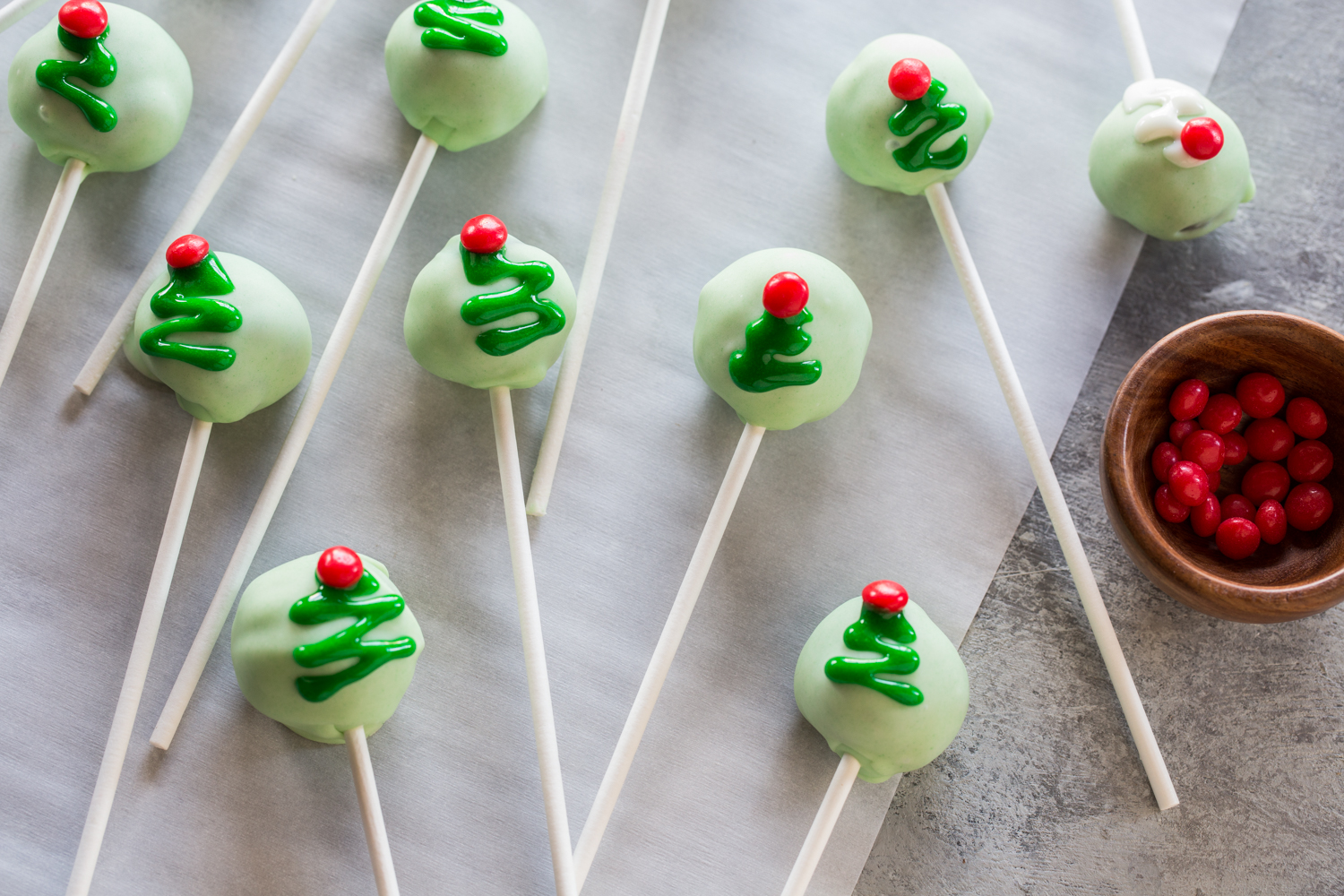 This post has been sponsored by OREO. All thoughts and opinions are my own.

I never get sick of talking about Christmas treats. Cookies, candies, barks – you name it and I love it. Remember when I shared the Peppermint OREO Cookie Balls recipe? Well, I have another version of OREO Cookie Balls to share with you today. These Christmas Tree OREO Cookie balls are a spin on the other recipe, and the addition of the lollipop stick makes them so much fun for kids. In fact, these will be the class treat for C's Kindergarten Christmas party.  A jolly little OREO Cookie Ball for everyone!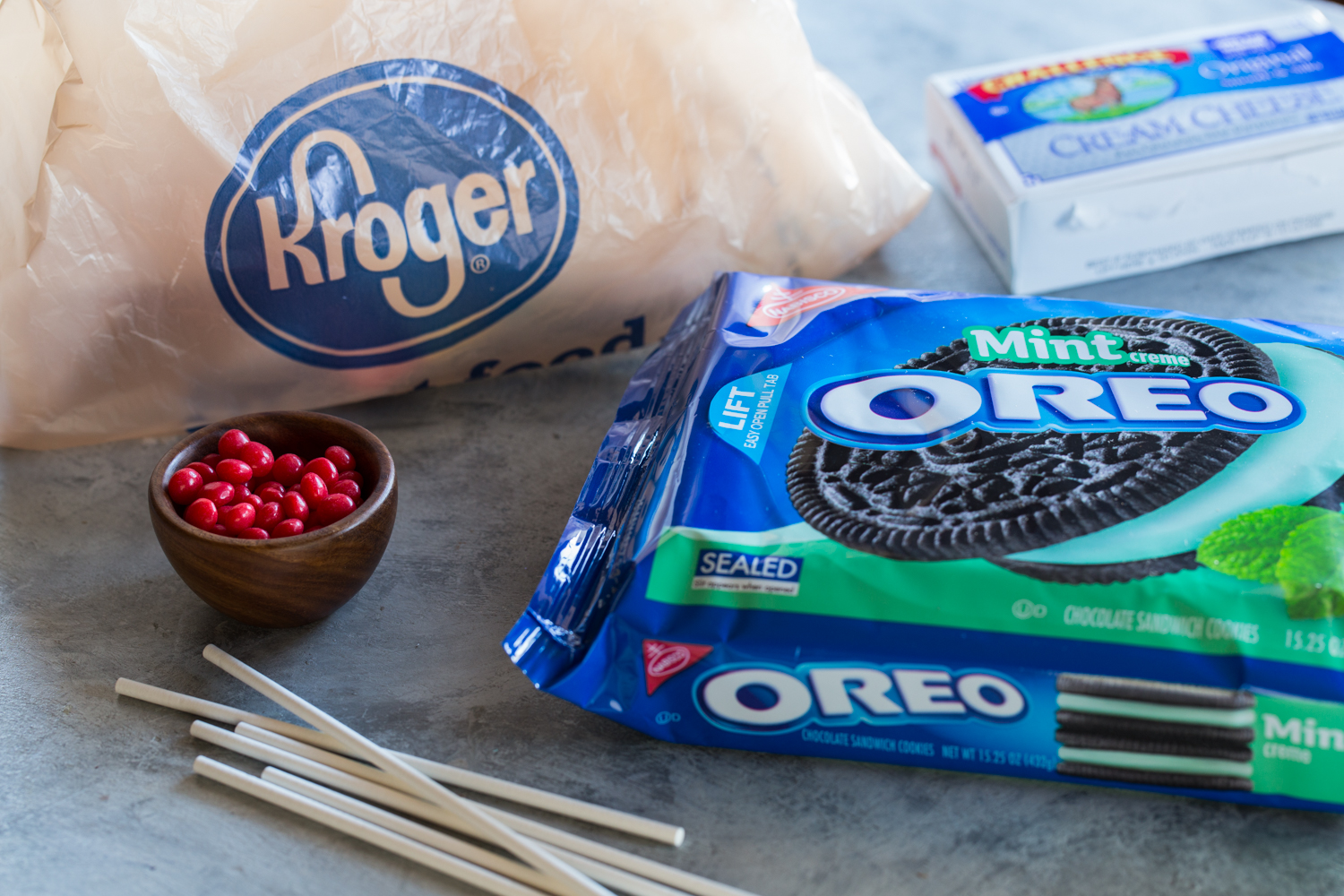 These Christmas Tree OREO Cookie Balls are just as simple to make as the Peppermint version and I was able to find everything I needed at Kroger. This recipe makes 40 pops so that is enough for the entire class, plus the teachers and helping parents at the class party. I love that this one recipe will be enough for everyone!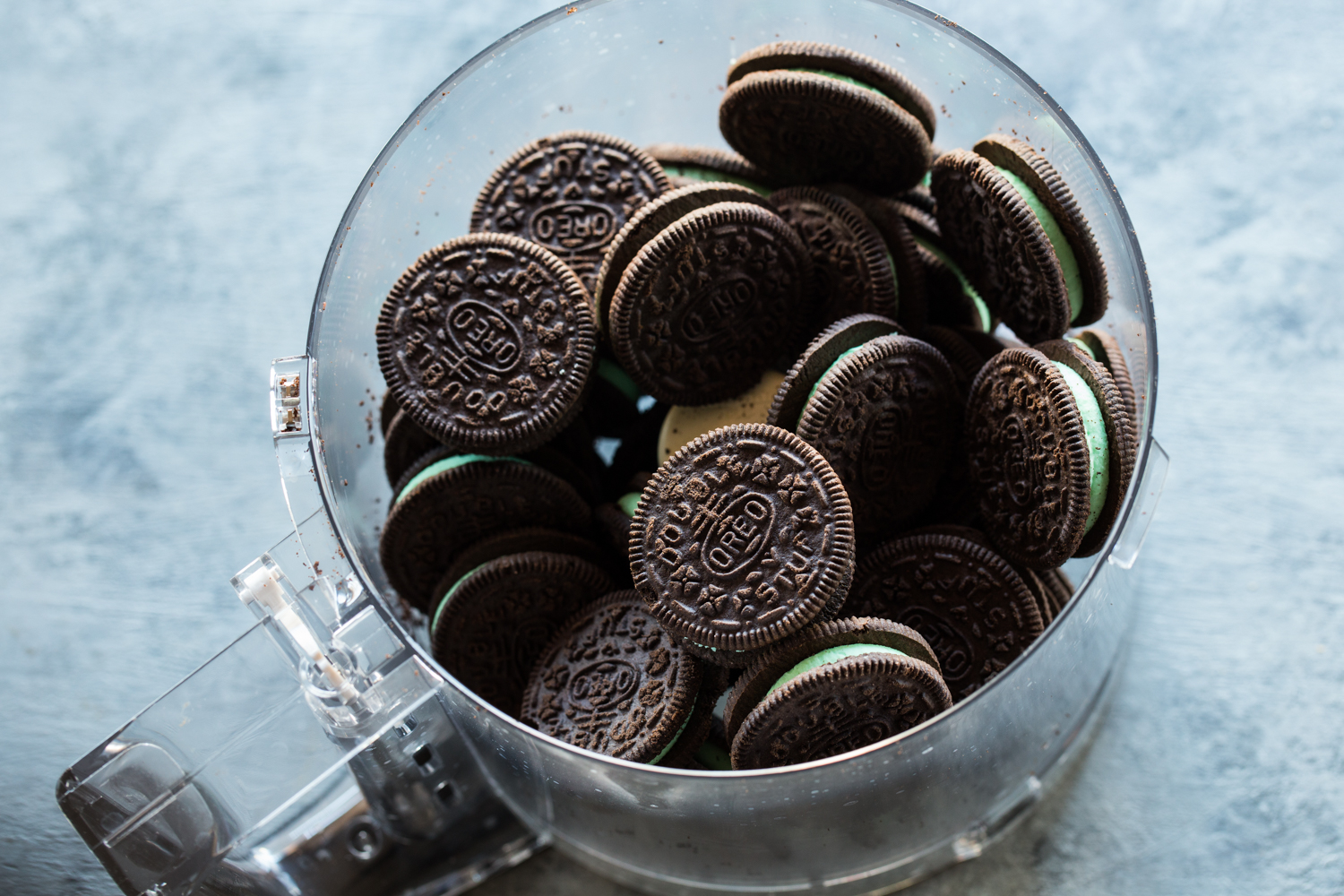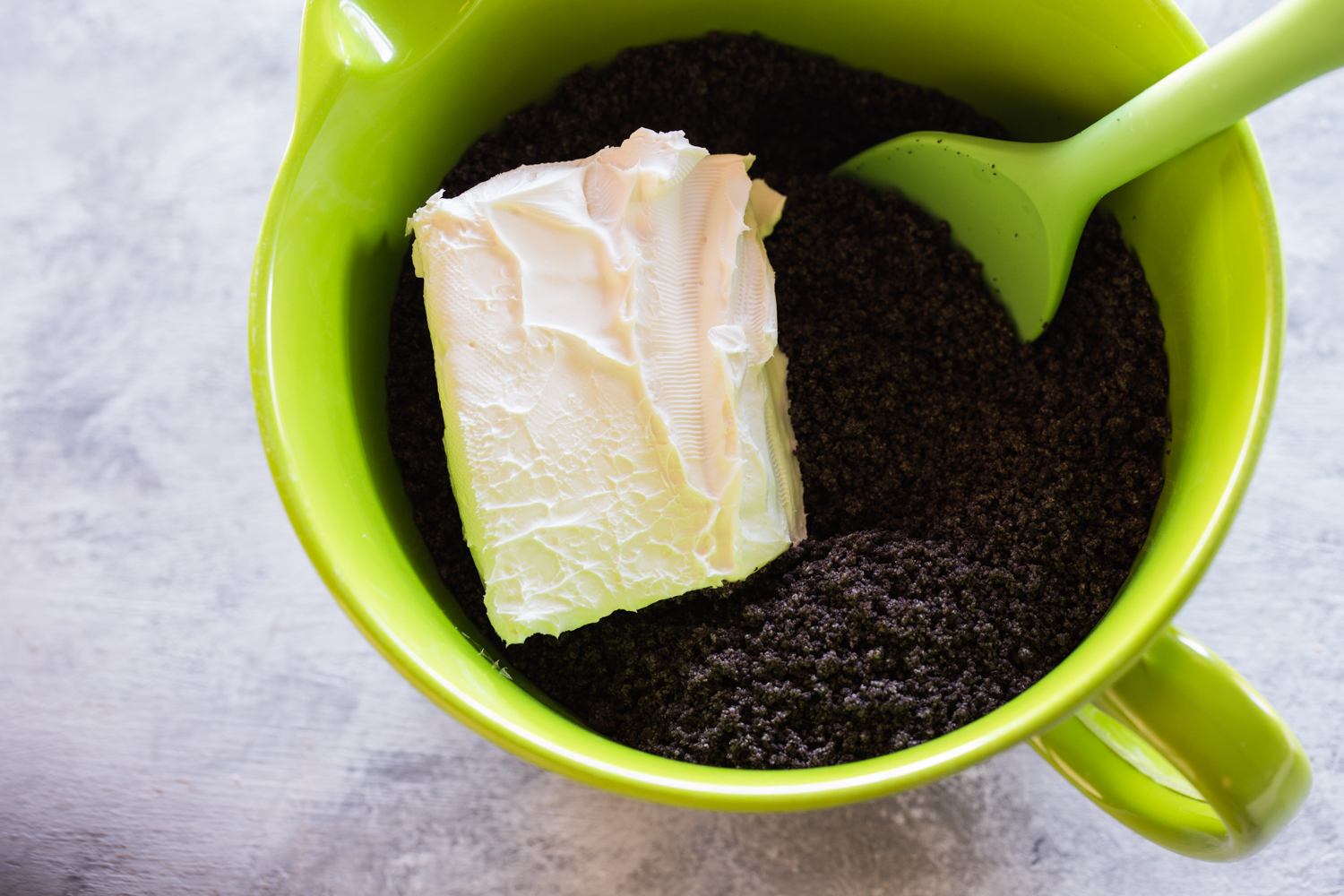 For this recipe, I used Mint OREO Cookie crumbs mixed with cream cheese for the inside dough. After rolling the balls of dough, pop them in the freezer for a few minutes while preparing the melted white chocolate.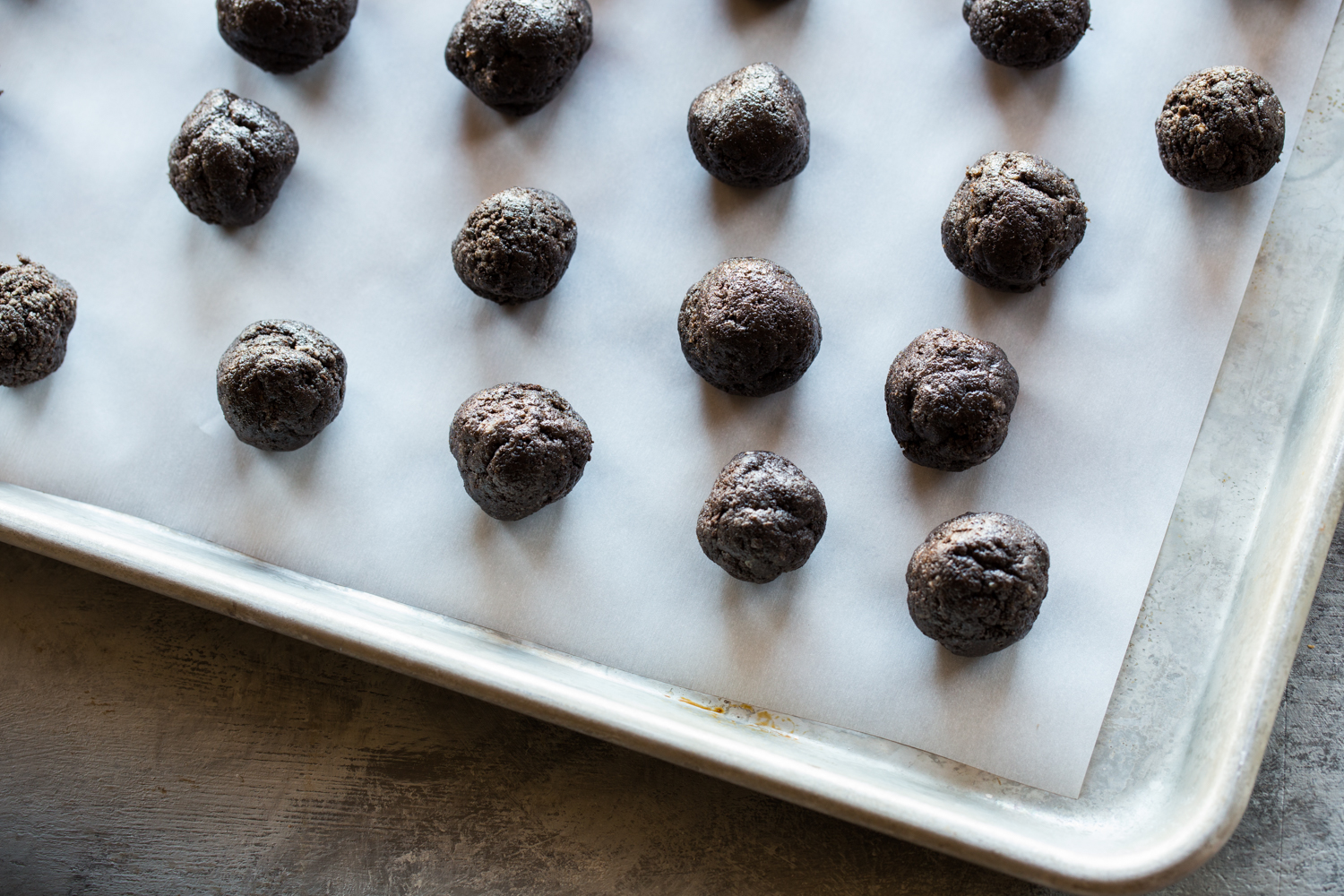 To ensure that the entire bowl of chocolate did not set up while I was waiting, I melted about 2 ounces first in the microwave and added 1 drop of green food coloring.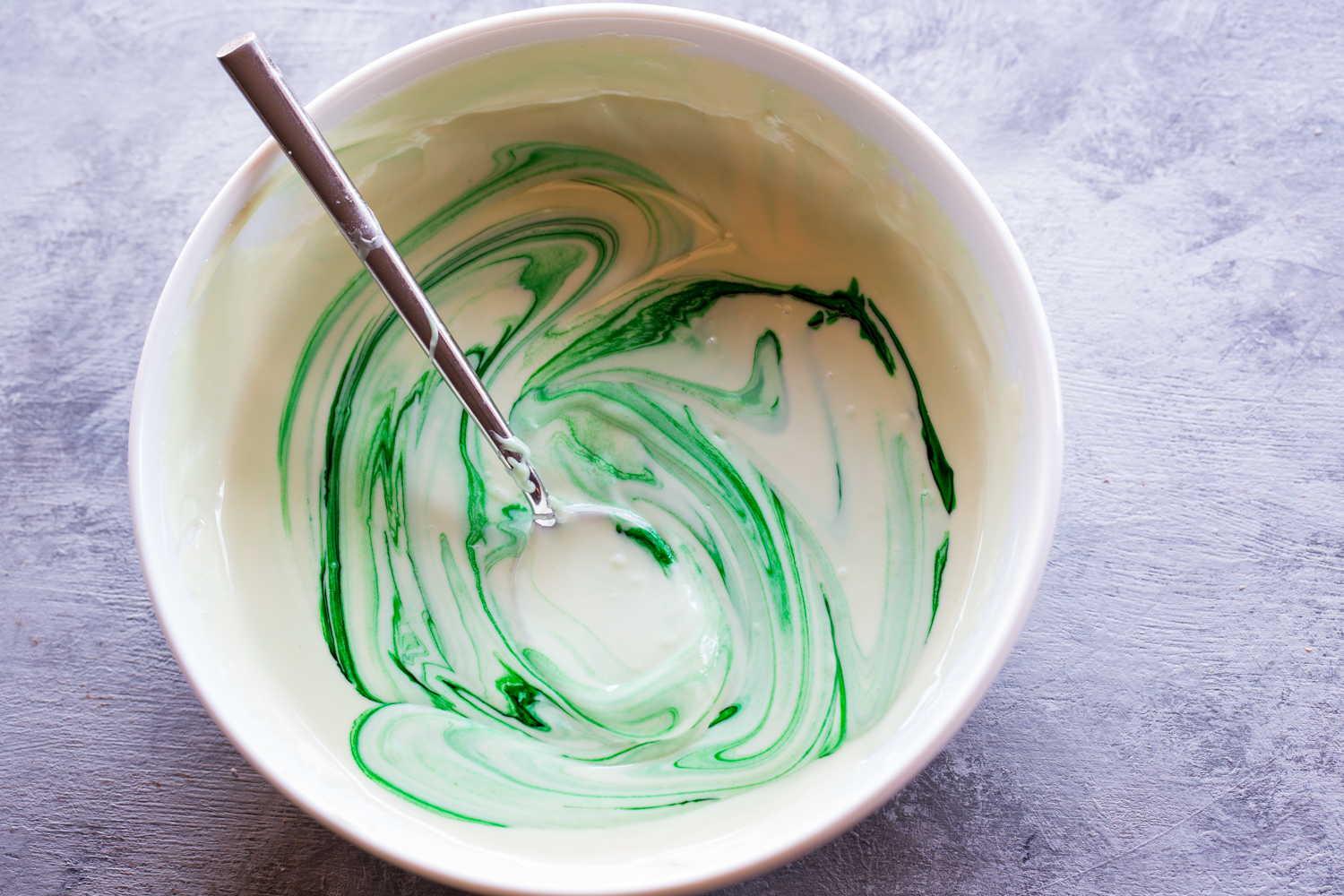 Dip the end of a lollipop stick in the tinted white chocolate and then insert into the chilled OREO cookie balls. Repeat with all of the balls and then return them to the freezer while you melt and tint the rest of the white chocolate.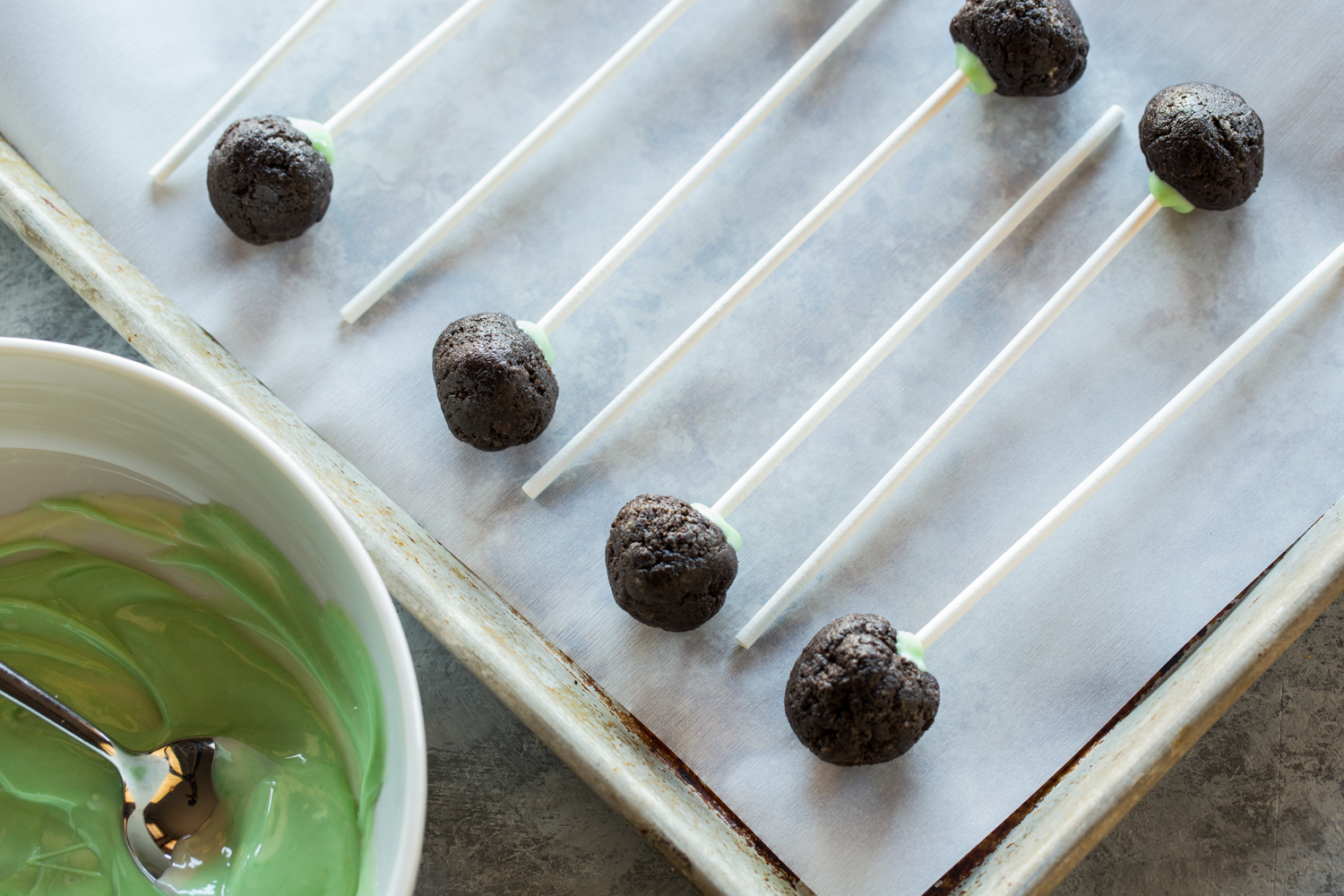 Dip the balls into the tinted green chocolate and replace them to the baking sheet and freeze until the outer coating of chocolate is set up.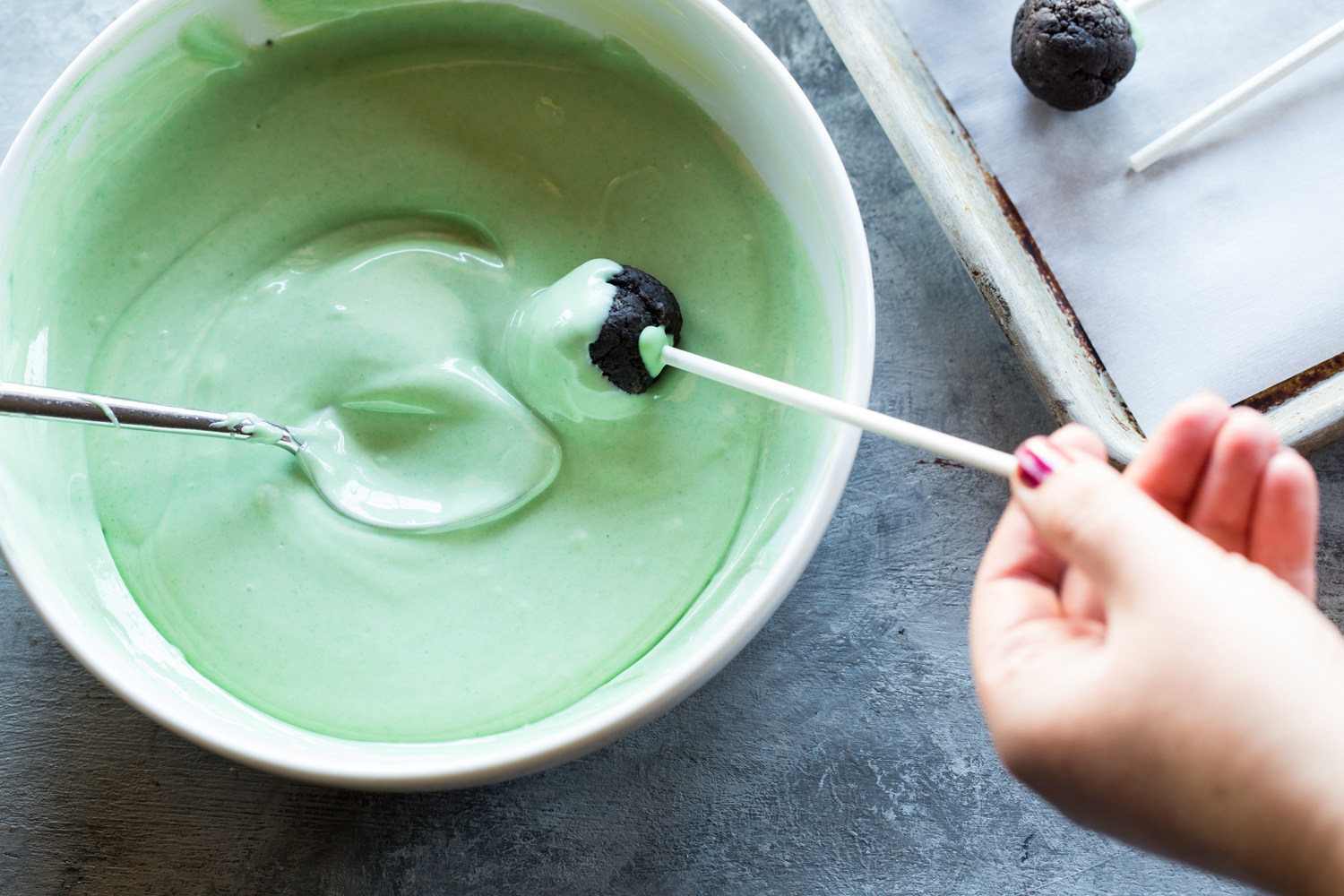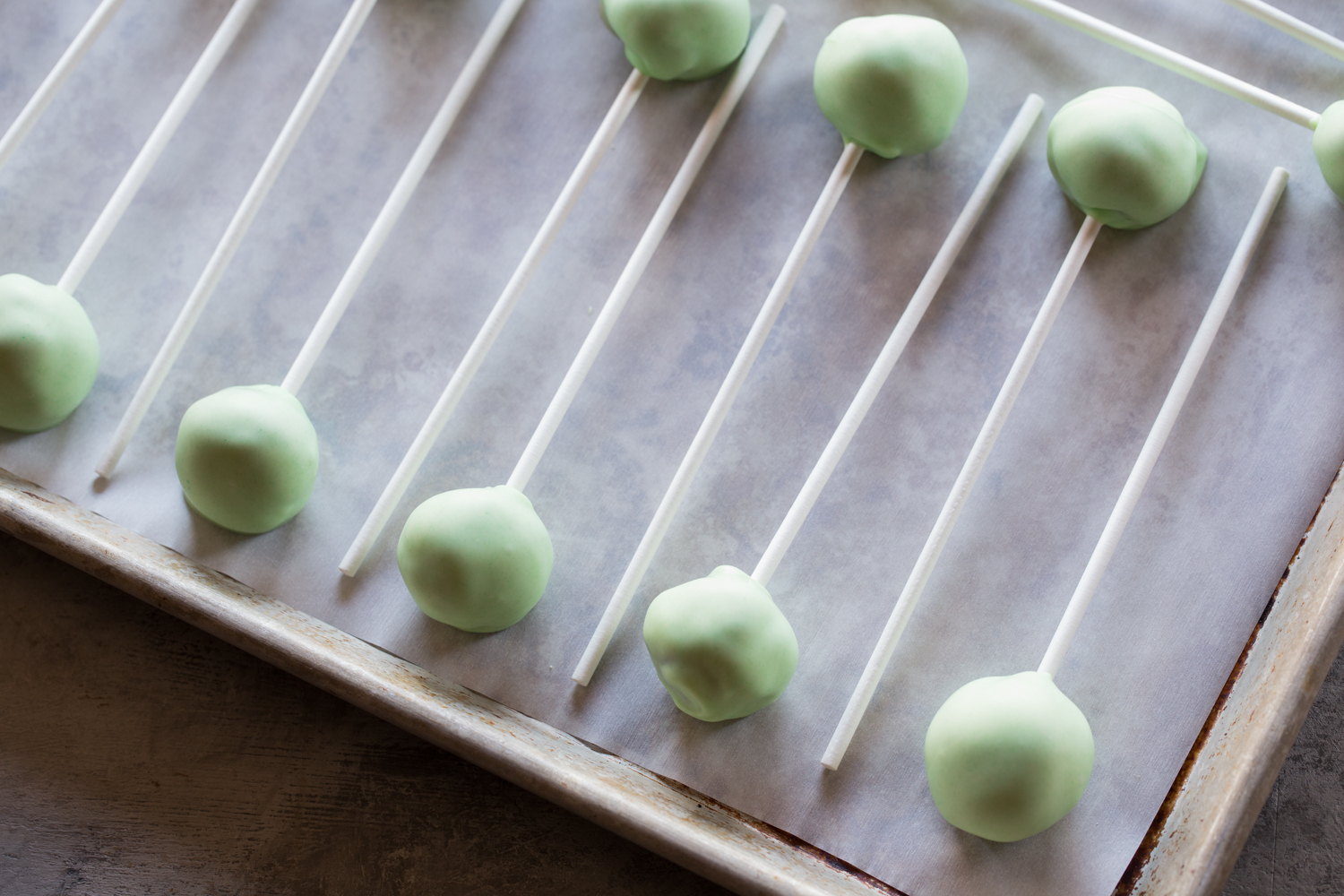 Now it's time to decorate! I used pre-made icing packs that I found in the baking isle at Kroger. If you want to tint a can of frosting and transfer it to a zip-top bag to drizzle, that would work too! A mini Cinnamon candy makes a sweet tree topper on these adorable Christmas Tree OREO cookie ball pops. I cannot wait to see the looks on the kids faces when they see these at the party! But I know they will be even happier when they taste them. These are so, so incredible.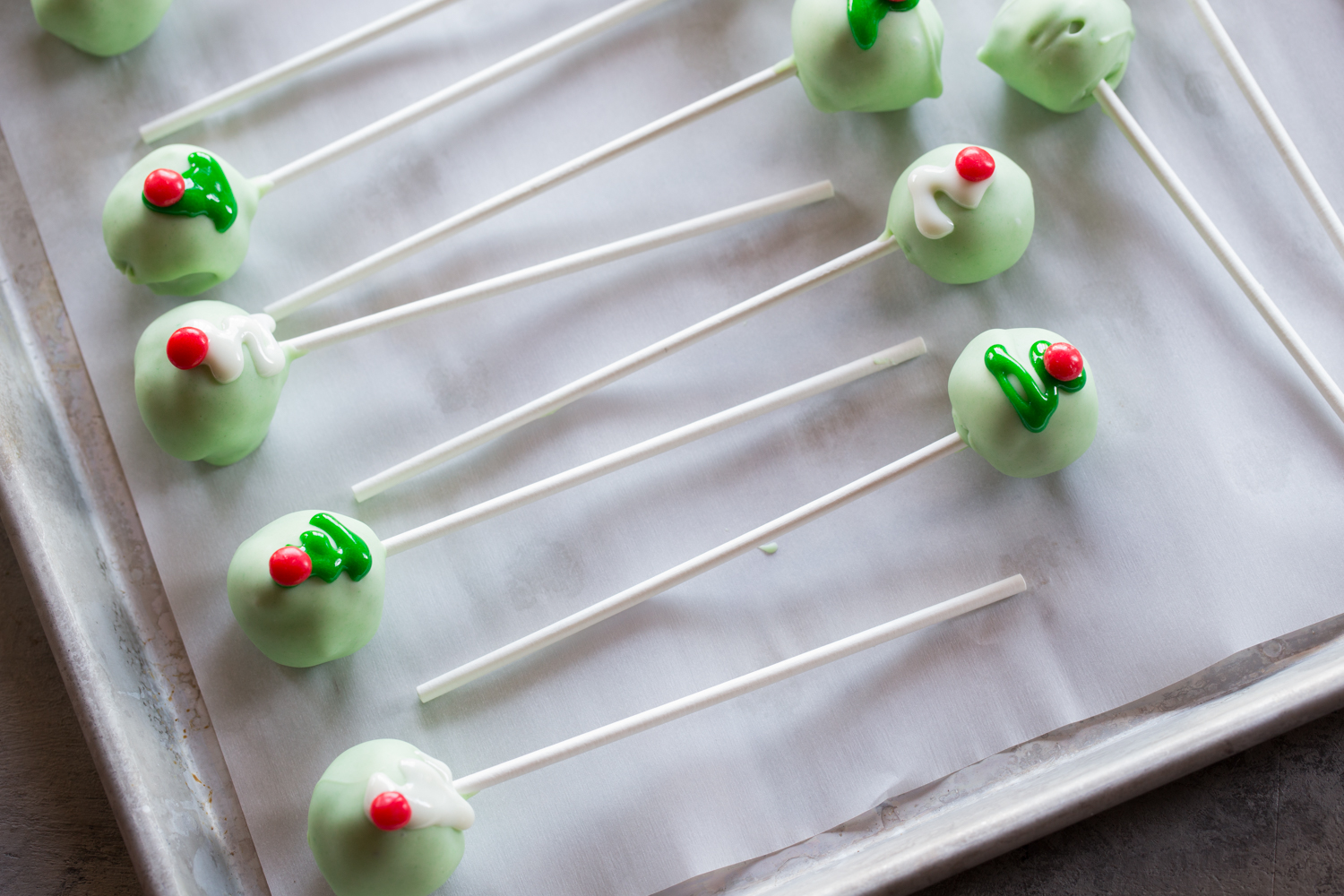 For all the ingredients you need, find the Kroger store near you.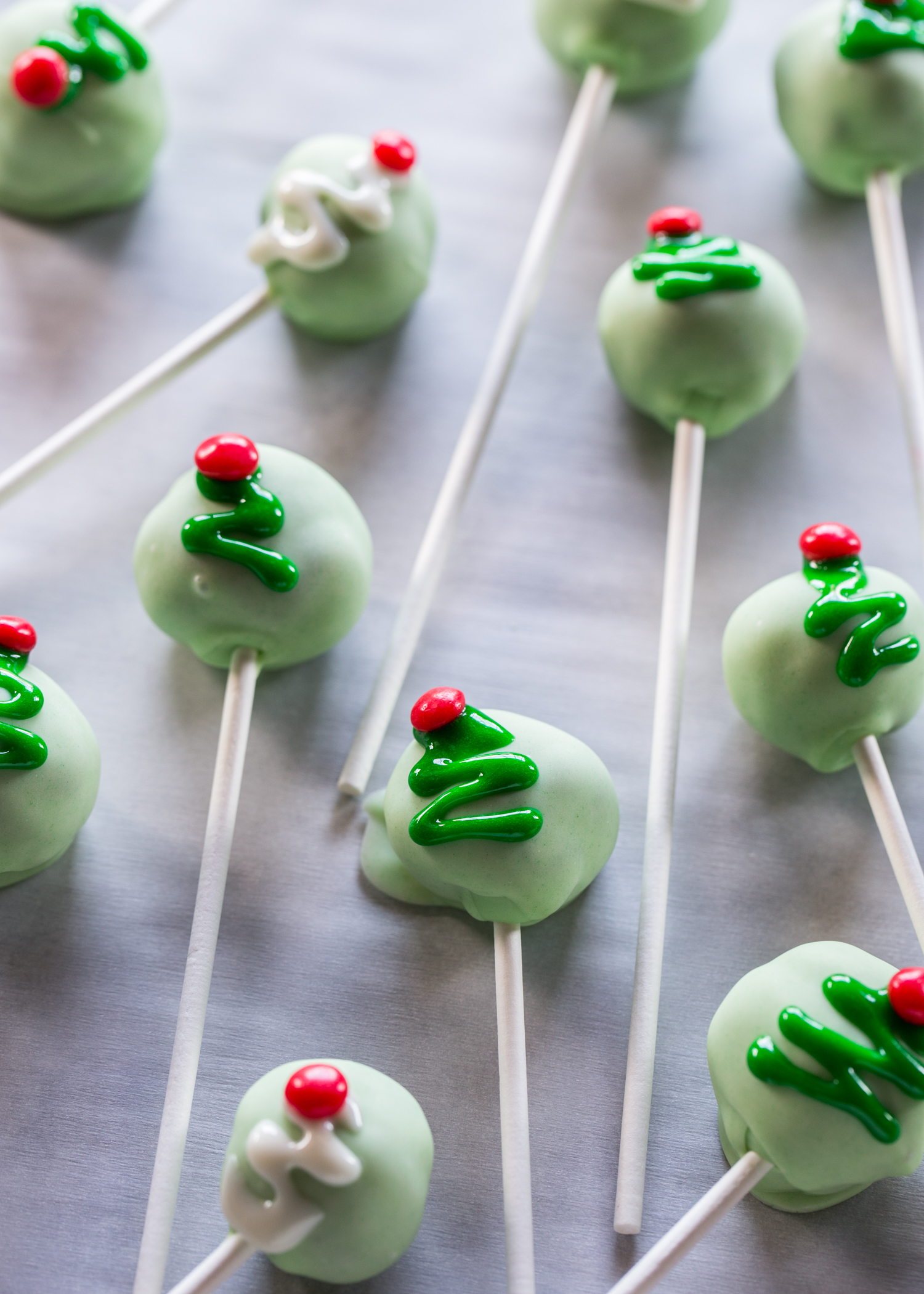 Happy Monday!
Christmas Tree OREO Cookie Balls Recipe
Yield: 40 servings
Prep Time: 30 minutes
Total Time: 1 hour 30 minutes
Ingredients
6 oz. (3/4 of 8-oz. pkg.) brick cream cheese, softened
1 pkg. (15.25 oz.) OREO Cool Mint Creme Cookies, finely crushed (about 4 cups)
3 pkg. (4 oz. each) white baking chocolate, melted
6 drops green food coloring
3 Tbsp. green and/or white decorating icings
40 small hot cinnamon candies
Directions
Mix cream cheese and cookie crumbs until blended.
Shape into 40 (1-inch) balls.

Mix melted chocolate and food coloring until blended.

Dip 1 lollipop stick in melted chocolate, then insert chocolate-dipped end into center of 1 cookie ball.

Place on waxed paper-covered rimmed baking sheet.

Repeat with remaining cookie balls. Freeze 10 min.
Dip balls in remaining chocolate; return to baking sheet. Decorate with decorating icing and candies as shown in photo. Refrigerate 1 hour or until chocolate coating is firm.

Keep refrigerated.