gingerbread hot toddy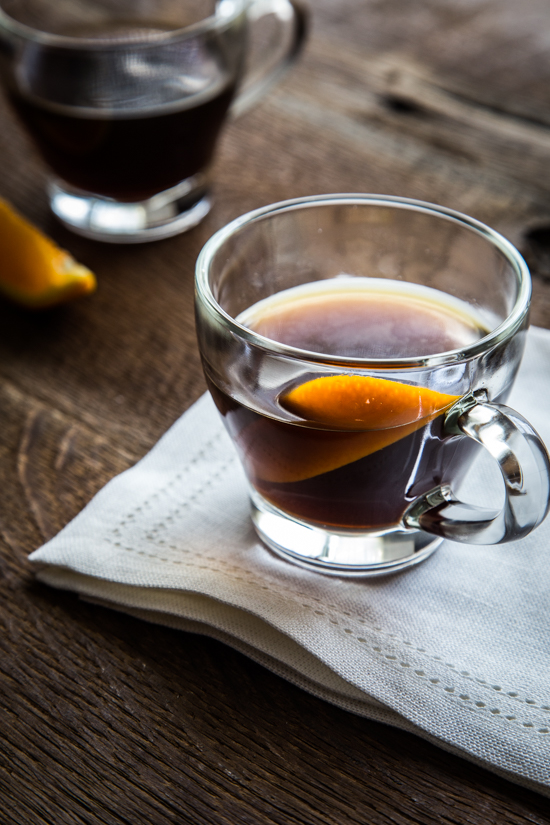 Have you ever had a hot toddy? I hadn't until recently. In fact, up until a few weeks ago, my only thoughts when it came to hot toddies were hot cups of liquor that people used to drink when they were sick. I was looking around at classic winter cocktails and the hot toddy kept rising to the top of my brain. I decided I needed to look into this classic drink a little further.
I came across this awesome video on classic hot toddy recipes and how to experiment with the basic components to make them your own. Well, I was beyond inspired to break out my bourbon and whiskey and get to work.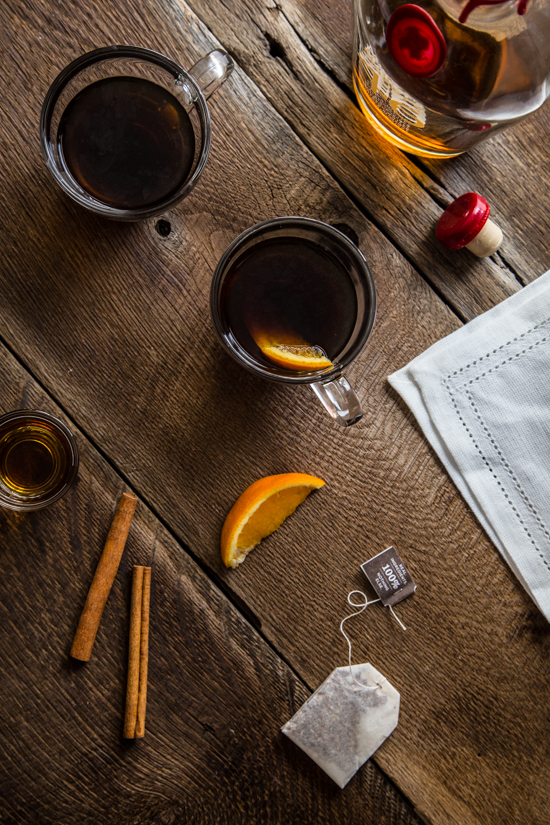 I tried all of the varieties that they guys in the video suggest and then got to thinking about some of my favorite holiday flavors. The next thing I knew I was playing around with my favorite gingerbread tea and adding some molasses and this gingerbread hot toddy was born. Have you ever had gingerbread tea? It's pretty fabulous and very similar to chai, so if you're unable to find it, a good chai works wonderfully in this drink. I found my tea at Teavana but have seen gingerbread tea bags at the grocery store this time of year, too.
This drink is so warming and soothing, it's no wonder that people have been drinking it for years when they need a little TLC. The rich notes of the tea and molasses make flavorful and rich. So perfect for a winter chill.
Ok, in full disclosure, I had another inspiration for this drink. I've been listening to the Outlander audio book and have been hearing about whiskey constantly during the story. Not to mention that my inner monologue for the last 2 weeks has been in a strong Scottish accent. I've stopped myself just short of calling C my wee lassie. It's a problem. I get so sucked into books it's insane. I'm positive this gingerbread hot toddy would be something that Claire and Jamie would go nuts for.
Aye, they would.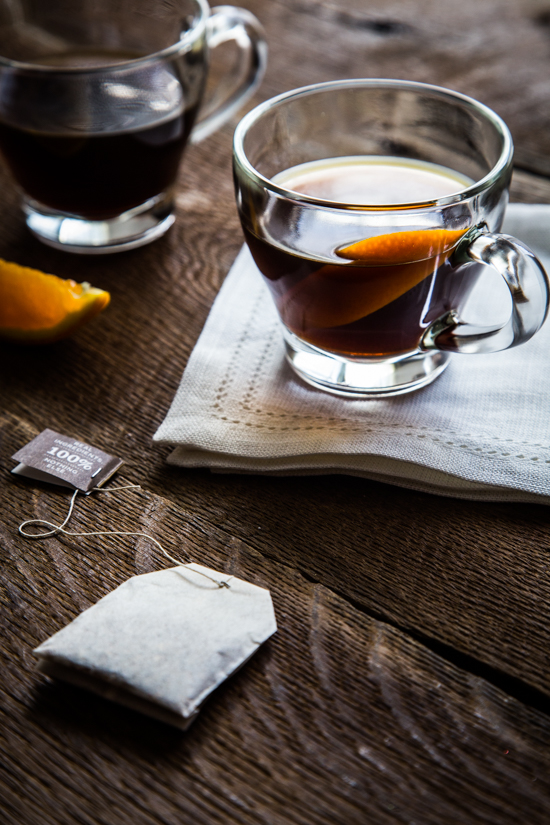 Happy Friday!
Gingerbread Hot Toddy Recipe
Ingredients
2 ounces gingerbread tea (or chai tea), hot
scant 1/2 teaspoon molasses
1 teaspoon sugar in the raw
1 ounce bourbon (I used Maker's 46)
orange slice for garnish
Directions
Add hot tea to small mug. Add molasses and sugar and stir to dissolve. Add bourbon and garnish with orange slice. Sip and enjoy!