grapefruit smoothie with chia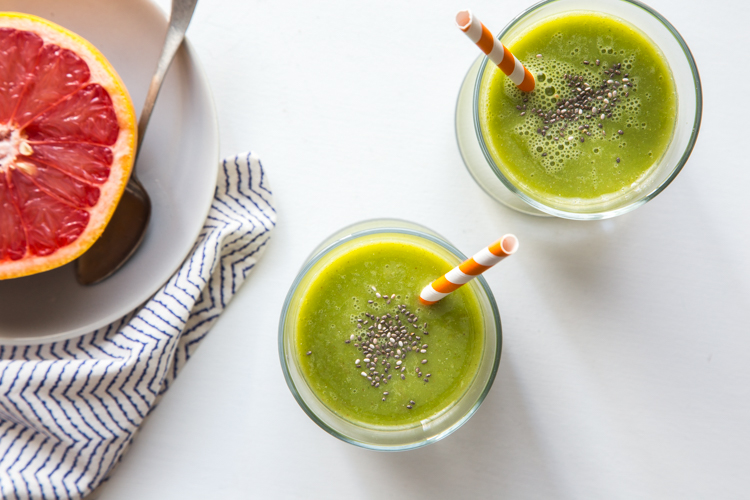 I can't tell you how great it feels to be back in the smoothie making groove. It had been a barren fall and winter full of too few healthy foods and way to many indulgences. No more. I need produce and I need it like I need air.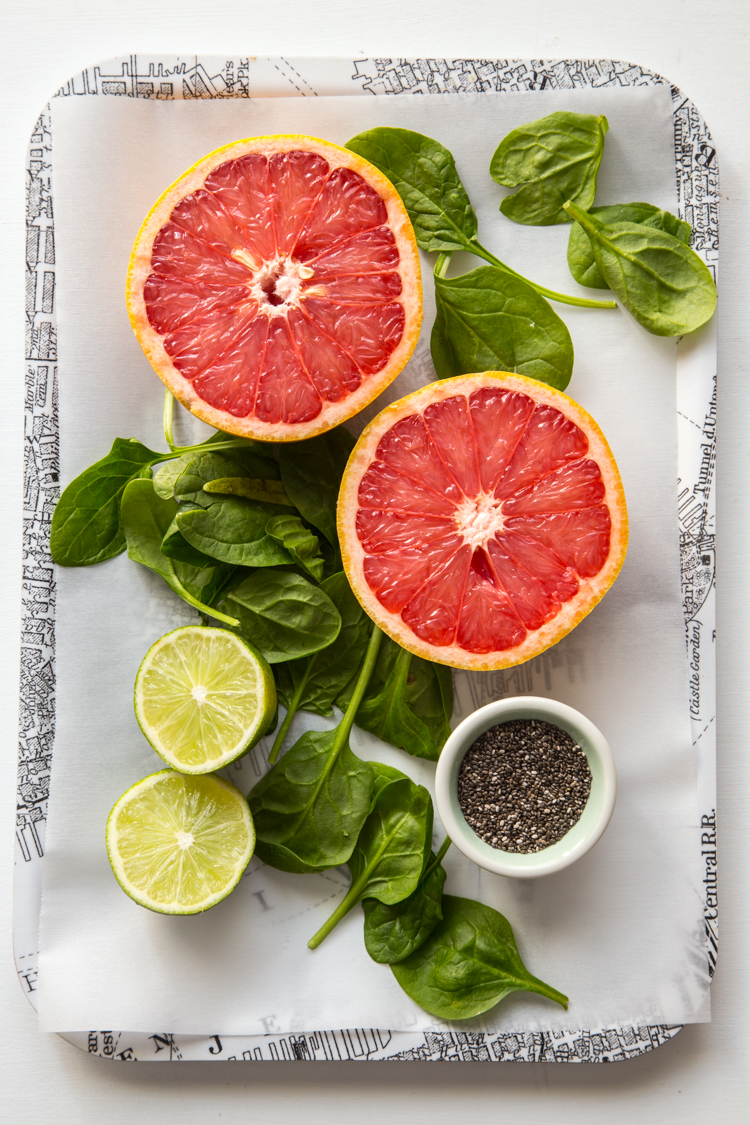 I stand firm that moderation is the key. No need to completely cut out certain foods, but for me, it's finding the balance to keep the junk to an absolute minimum and maximizing the good stuff. For example, yesterday I went out to celebrate my sister-in-law's birthday with my mom and sisters. We went to one of the local burger restaurants (which is delish, by the way) but I was strong and ordered a giant Bibb lettuce salad topped with grilled chicken. I typically would get a burger or a veggie burger, but my husband and I also had plans to go out tomorrow night with our friends to a restaurant known for creative food and unbelievable cocktails. I knew I had to save my indulgence for the night and not use it on a lunch time burger. So I ordered the salad that was as big as my head.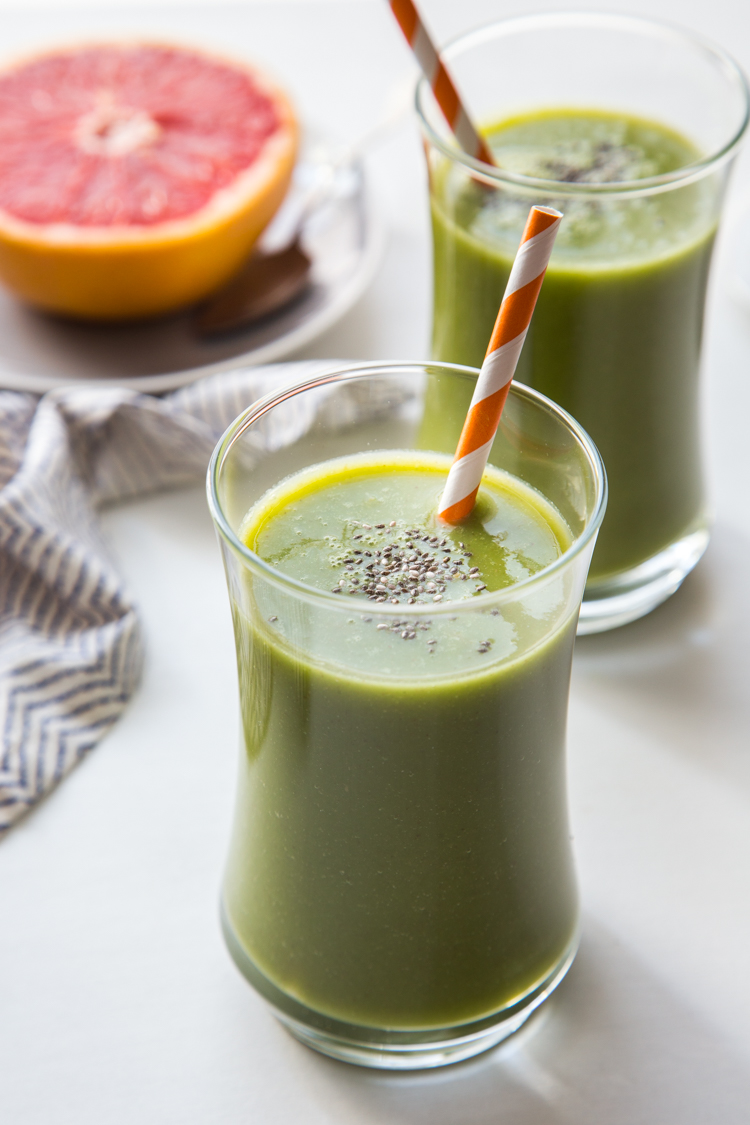 Last night, our dinner was amazing! We went to a gastropub called Social and it was adorably hipster with it's blue mason jars and it's wait staff clad in plaid shirts. The place itself was super cool, but we also had some seriously amazing food: Buffalo Fried Deviled Eggs, Bleu Chips as well as some crazy delicious Creme Brûlée Stout. So. Freaking. Good. If I thought I could batter and fry deviled eggs at home without making an insane mess, I might give it a try. But if I don't, I will just have an excuse to go back out to Social and get some more.
But now, it's Saturday morning and I'm all ready to start the weekend right with my new favorite smoothie ingredient: grapefruit! Last week, I shared my Grapefruit Pineapple Smoothie with all it's lovely blush orange color. Today, I've got my Grapefruit Smoothie with Chia Recipe. This is just as delicious, but with the added punch of some spinach and chia seeds. I'm telling you, if you've never tried grapefruit in a smoothie, you need to give it a go.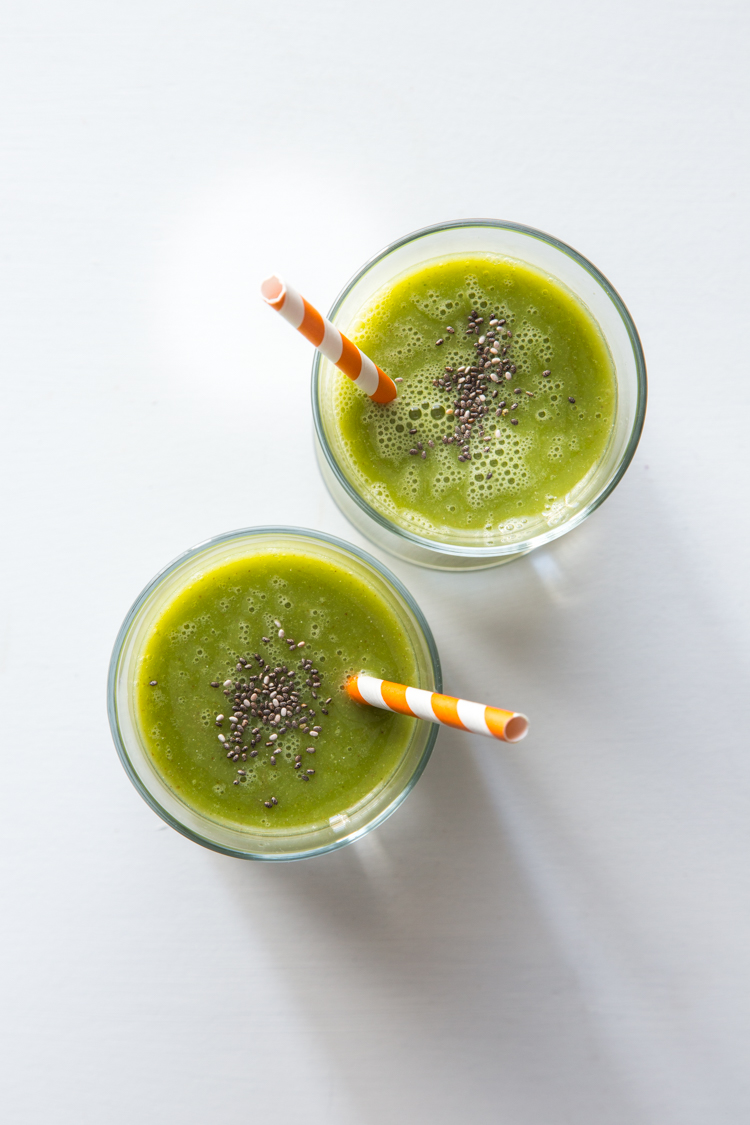 Happy Saturday!