hard boiled egg toast with pickles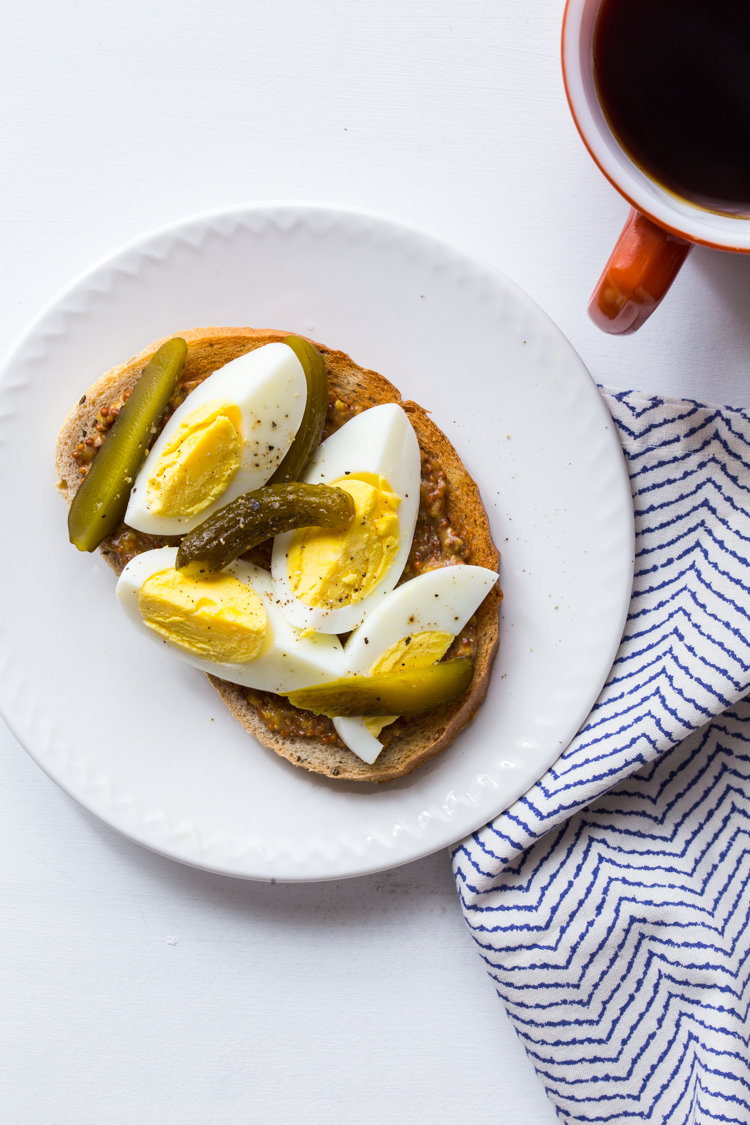 I love toast. It's a big (er, small) blank canvas that can hold any types of toppings that you like. It can be enjoyed at breakfast, lunch, dinner or just a great afternoon snack. Or midnight snack, come to think of it. It's just awesome. This week, I've been loving piling up my daily toast with hard boiled eggs. I'm all about the eggs, guys.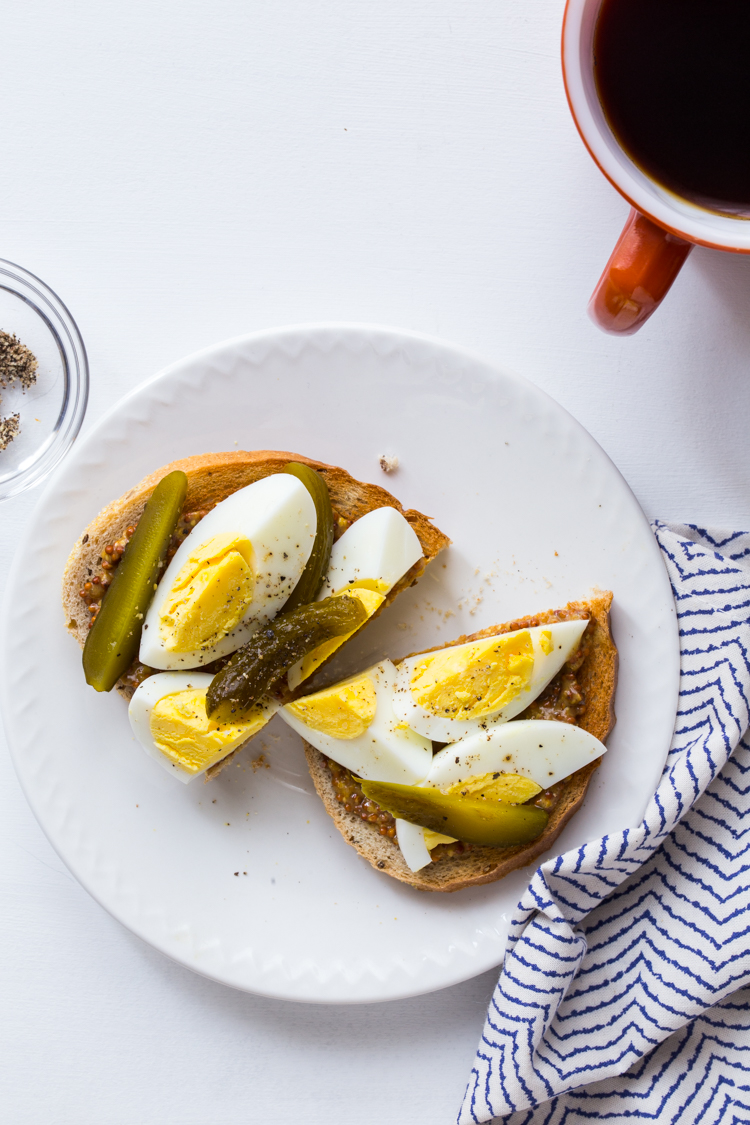 Sometimes I mash the eggs up and make a quick egg salad with Miracle Whip, mustard and some chopped up little gherkins. Other times when I'm feeling extra lazy, I just throw the ingredients on top of a crunchy piece of rye bread without mixing them together. This hard boiled egg toast with pickles and mustard is my lazy egg salad toast. It's so delightful and I don't have to dirty another bowl mixing the egg salad before making my toast.
I'm just trying to save you some dishes to do, so you're welcome.
Now, while you're enjoying your toast, I have a few super exciting things to tell you about! This week, I will be launching a brand spanking new site design. Super fresh and new and I am bursting at the seams and so excited to have a site that just works flawlessly and is easy peasy for you to find what you want to find. I seriously can't wait. It might be happening tomorrow, so, be on the look out!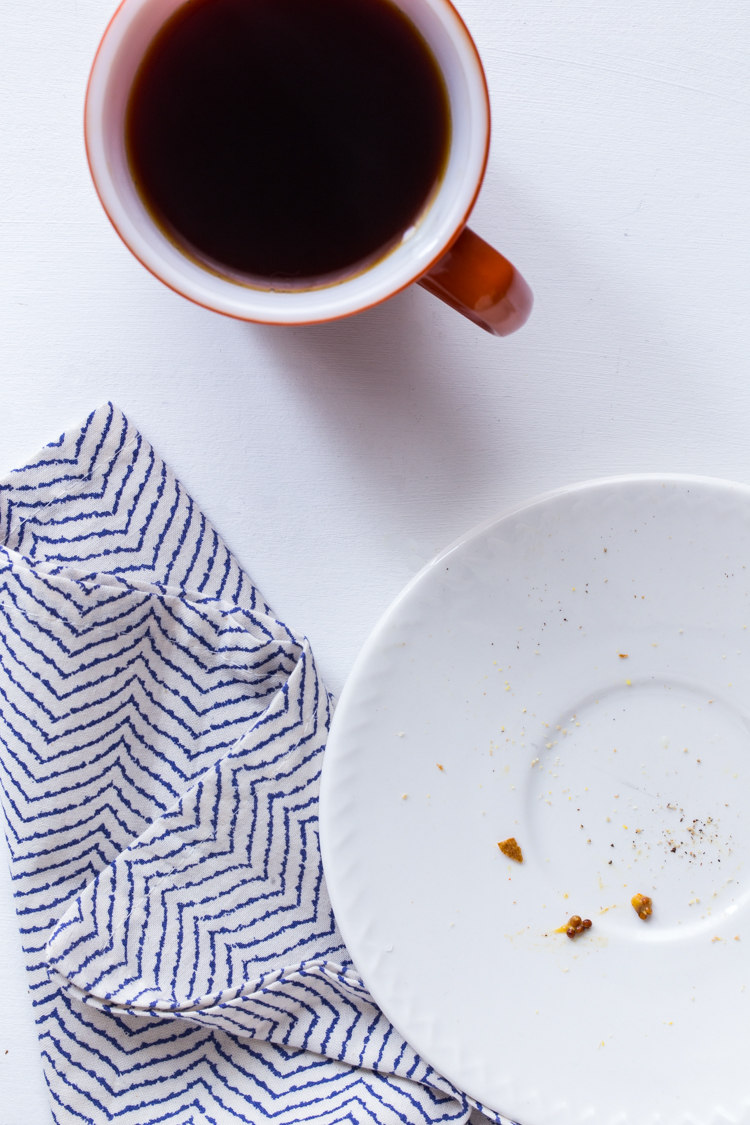 Also, later this week I will be hosting a super lovely giveaway of something that you will most definitely want to check out. It's adorable and awesome and I can't wait to share it. I feel like I'm telling you a bunch of stuff that you now have to wait for and waiting sometimes stinks. But, in the meantime, enjoy your toast and a nice hot cup of coffee and I promise you, these things will be totally worth the wait.
Oh, I almost forgot! Next week I'm joining my friends Melanie and Courtney for a fabulous Soup-er Bowl week and we will all be sharing soup recipes all week long. Just in time for the big game 🙂 It's a big week, my friends. A very big and exciting week.
I can't wait!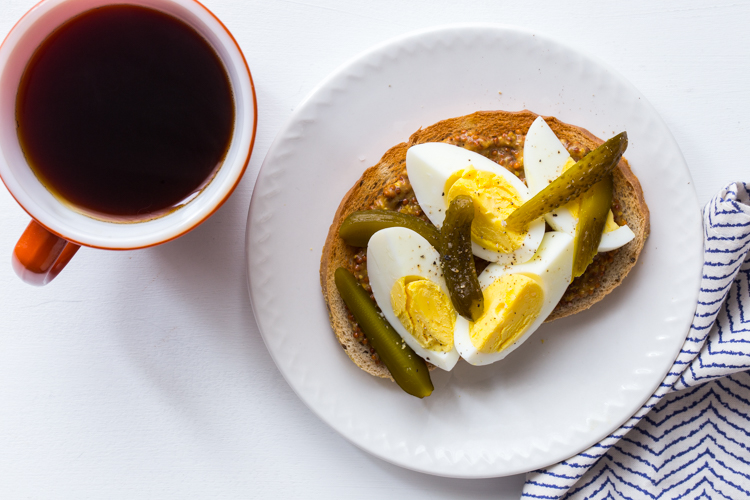 Hard Boiled Egg Toast with Mustard and Pickles
Yield: 1 toast
Prep Time: 5 minutes
Ingredients
1 piece of rye bread, toasted
1 tablespoon course grain mustard
1 hard boiled egg, sliced
2-3 sweet gherkins, sliced
salt and pepper to taste
Directions