halloween cocktail rims + video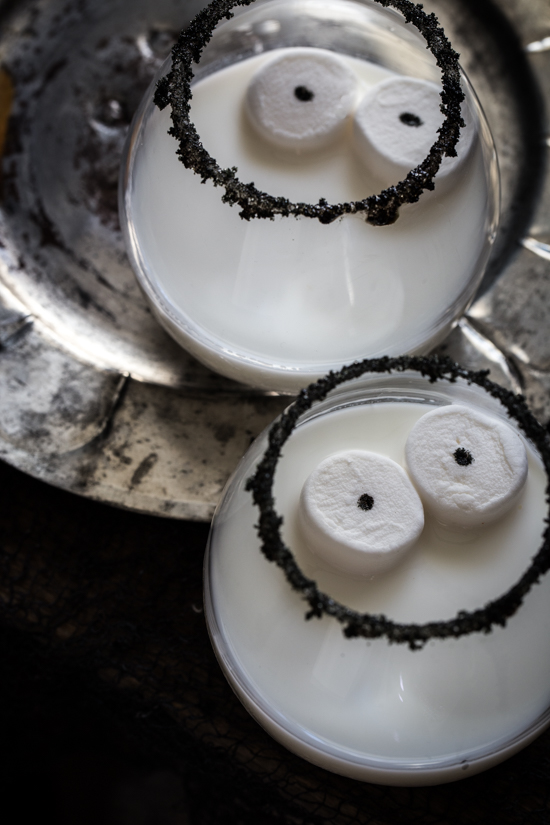 This post is sponsored by McCormick. All opinions are, as always, 100% my own.
It's cocktail Friday and just one week out from Halloween. This year, due to a lot of unfortunate scheduling issues, I feel like we're coasting through Halloween without much pageantry.  We aren't having our family Halloween party and we're having to miss a few of our favorite seasonal activities.
But such is life. One thing that I struggle with is accepting that things have to change and as much as we love having traditions, every year is different. We can't always bank on being able to do the same thing year after year. Adaptation is the key.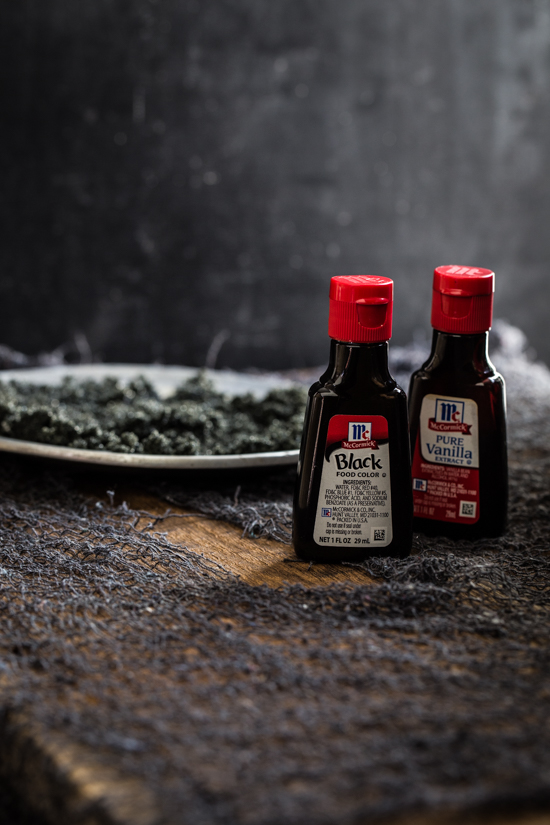 So this year, in the absence of a large party, I'm planning a Halloween dinner date for my husband and I. I'm thinking a bowl of chips and salsa, a marathon of The Walking Dead and these hilariously peeky Ghost Busted Cocktails.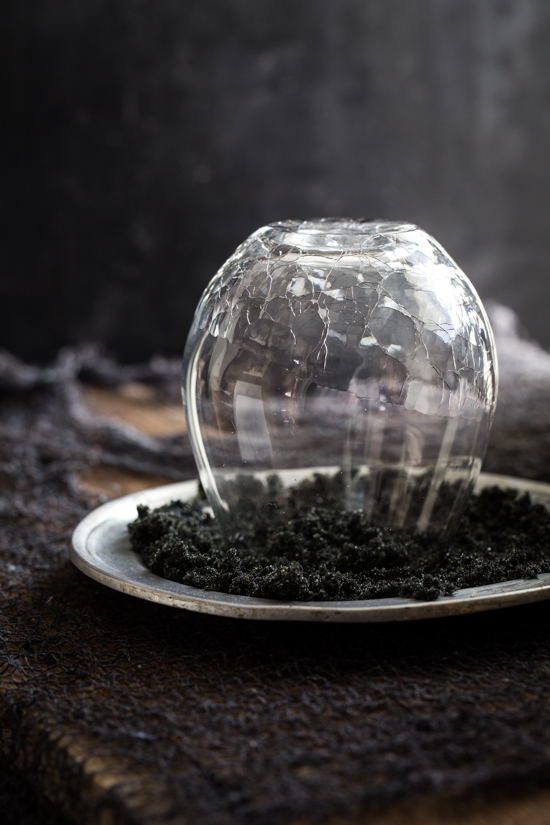 I worked with McCormick this month to create a cool video of how to make these Halloween Cocktail Rims and I thought the black sugar rims looked awesome with McCormick's ghostly white cocktail.
Plus, I'm a vodka girl, so these vanilla, cream and vodka cocktails had my name all over them.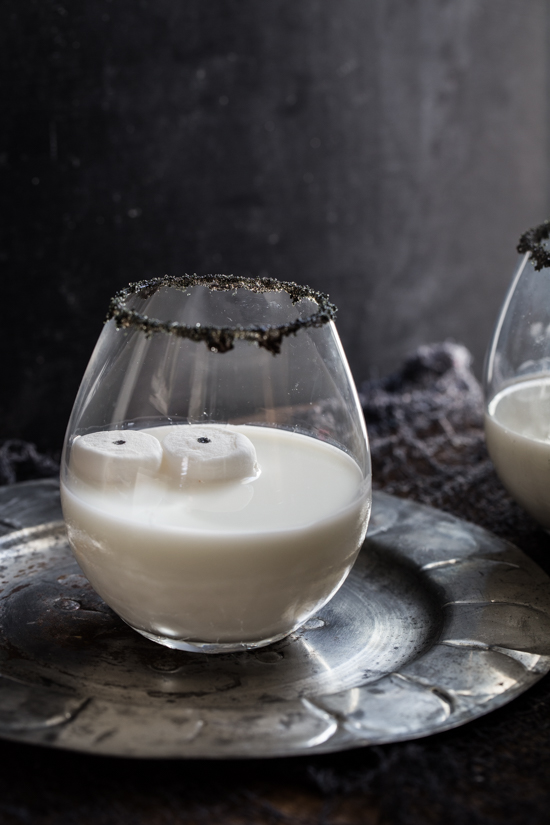 You can take a peek at the video that I made featuring these sugar rims, as well as some eerie dripping rims. Seriously, just imagine the possibilities. Plus, they're so easy to make that it's still totally worth jazzing up your creepy cocktails even for a date night at home.
Halloween just makes me happy. Is that weird? Nah, I don't think so. I think every holiday is worth celebrating, and celebrating right. Which often means a cocktail.
So, even if you're like us and staying in this year, there's no reason you can't get fancy with your cocktail rims.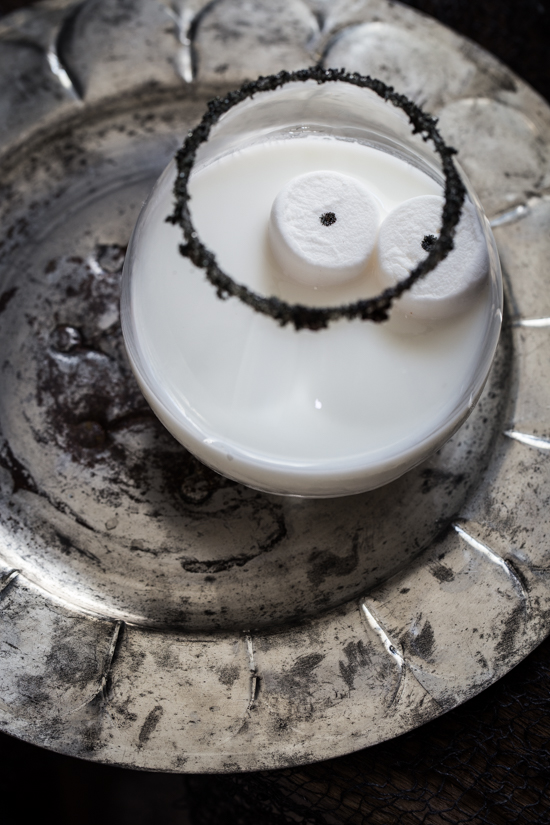 Happy "Halloween" Cocktail Friday!
Ghost Busted Cocktail + Sugar Rim Recipe
Ingredients
1/2 cup heavy cream
2 tablespoons simple syrup
1 ounce vodka
1 teaspoon McCormick Pure Vanilla Extract
1/4 cup club soda, chilled
Directions
Fill cocktail with ice. Add cream, simple syrup, vodka and vanilla and shake until well mixed and chilled. Strain into rimmed cocktail glass (see notes). Top with club soda. Garnish with Marshmallow Eyeballs (see notes). Serve immediately.
Notes:
Rimming Sugar: In a zip top bag, mix together 1/4 cup sugar, 1/4 teaspoon of McCormick Pure Vanilla Extract and 15 drops of black food color until well combined. Pour onto a plate. Dip rims of cocktail glasses in water, and then in sugar mixture to coat.
Marshmallow Eyeballs: Cut a large marshmallow in half. Use a paint brush and black food color to paint small dots onto marshmallow, creating eyes.
Recipe shared with permission from McCormick