HiLine coffee pods review + giveaway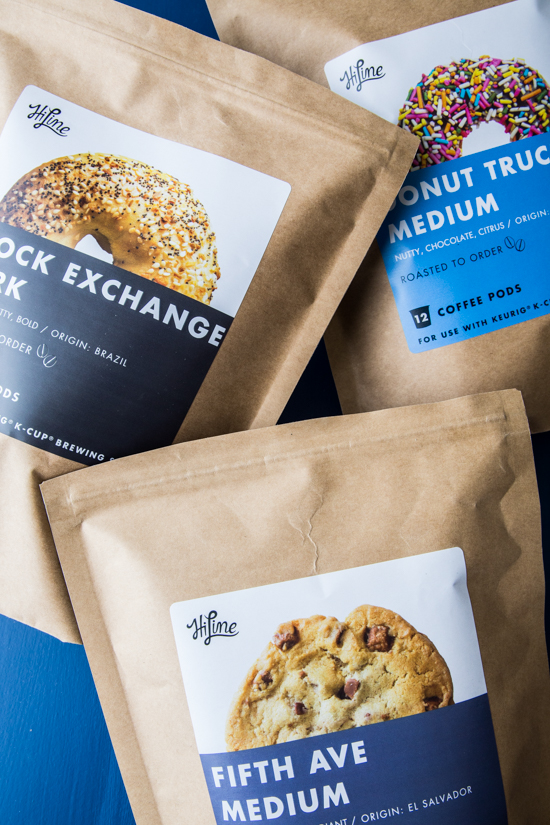 This giveaway is provided by HiLine Coffee.
Happy Coffee Monday! I have to say that I'm seriously considering making that a thing here on JT. I can't really think of a better way to start a Monday morning than a good old strong cup of coffee. Oh wait, I just thought of something better: giving away $100 worth of HiLine Coffee Pods!!! That's right, I'm happy to have been able to sample HiLine Coffee's new line of Coffee Pods (compatible with any machine that takes k-cups – including my nifty new iCoffee Opus Brewer!)
A few months back I had the chance to try out HiLine Coffee's espresso capsules that are compatible with Nespresso brand machines and it's been love ever since. When I found out that HiLine was launching whole bean coffee as well as k-cups, I just about died with excitement. I'm a total sucker for good coffee, and HiLine has not disappointed. 
HiLine is offering their coffee pods (k-cups) in three different blends. What sets HiLine apart from other coffee companies is that all of their coffee pods are roasted, packed and shipped to order. That means no pods have been sitting on a store shelf for months on end, losing taste and freshness. HiLine is a small company with little overhead so they are able to invest in the highest quality beans and pass the savings on to their customers. I love that HiLine coffee is so reasonably priced, because we go through a serious amount of coffee in our house.
This coffee is as fresh as it gets and extremely rich and flavorful. Let me run down the three blends and their characteristics, as well as what I like about each one.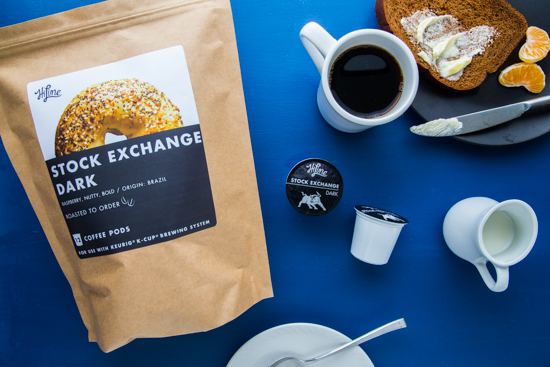 First up is Stock Exchange: Dark. I LOVE this blend. This blend is quite bold, but smooth with notes of raspberry, almond and chocolate. It's the most intense of the three blends and is a great pick me up on a chilly Monday morning.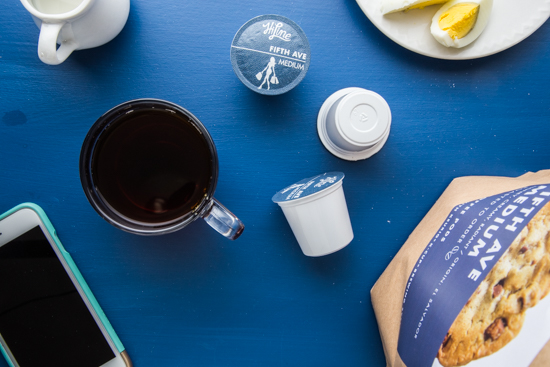 Next is Fifth Avenue: Medium. This blend is rich, spicy and sweet all at the same time. A lovely medium blend for those who don't want their coffee quite as dark as the Stock Exchange.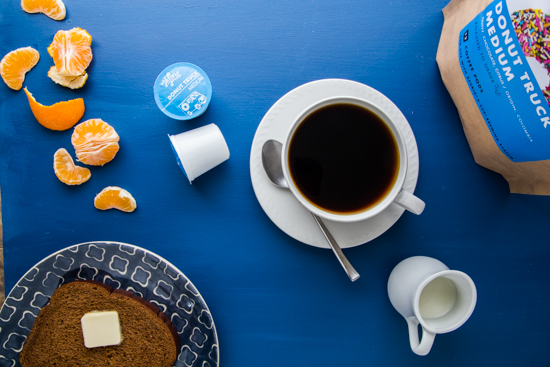 Last but not least is the Donut Truck: Medium. This is my husband's favorite blend, and it's a fabulous all around blend. With notes of citrus and chocolate, it's smooth and will always hit the spot.
THE GIVEAWAY IS OVER AND THE WINNER WILL BE CONTACTED VIA EMAIL SHORTLY – THANK YOU FOR ENTERING!
GIVEAWAY – EXTENDED!!
I am SO happy to share with you that HiLine is giving one lucky Jelly Toast reader $100 worth of HiLine coffee pods! That is a serious amount of coffee! All you have to do is leave a comment below on this blog post telling me which blend you're dying to try (or two or all three!). One winner will be chosen at random to receive their choice of blends (or combination of blends). The giveaway will run through Wednesday, December 10th Friday, December 12th at 9:30 PM EST. One entry per reader, must be a US resident to enter. 
BUT WAIT…THERE'S MORE!
Because HiLine is oh, so kind and knows that I'm obsessed with Cyber Monday (which is today, ahem…) they are offering Jelly Toast readers a discount on your HiLine coffee order from now through December 3rd (11:59 PM EST). You will receive $10 off your order of $10 or more! Simply use the coupon code TOAST at checkout to receive your discount! How cool is that?
Good Luck and Happy Cyber (Coffee) Monday!!
Disclosure: This is not a sponsored post. I received 3 packages of HiLine Coffee Pods for my HiLine Coffee Pods Review, but did not receive compensation for this post. HiLine Coffee is generously providing the prize for this giveaway! All opinions are my own.