maple bourbon cocktail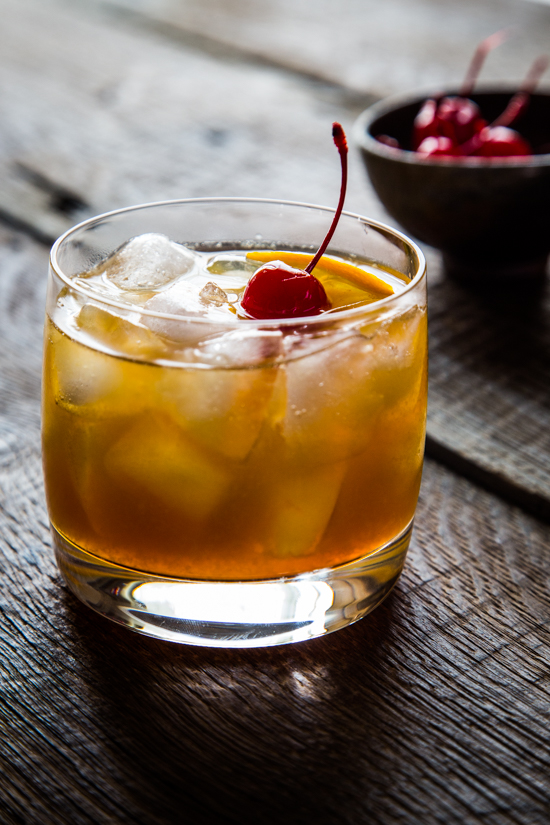 Yesterday was a gray day. dark clouds covered the sky, as far as the eye could see. Needless to say, I didn't get a lot of photography done, but it gave me an excuse to kick back, relax and enjoy a little quiet time.
Being the food obsessed girl that I am, I got to thinking about season ingredients and how they shape they way we cook. Bright, fresh veggies and fruits in the spring and summer.
Warm, hearty squash, soups and roasts in the fall and winter. Nature just knows what we need and crave and gives it to us.
So, perhaps I'm getting a bit sappy. I just love the changes of seasons (even to the dreaded hot summer months) because it shakes up my cooking and puts a fire under me to try new things.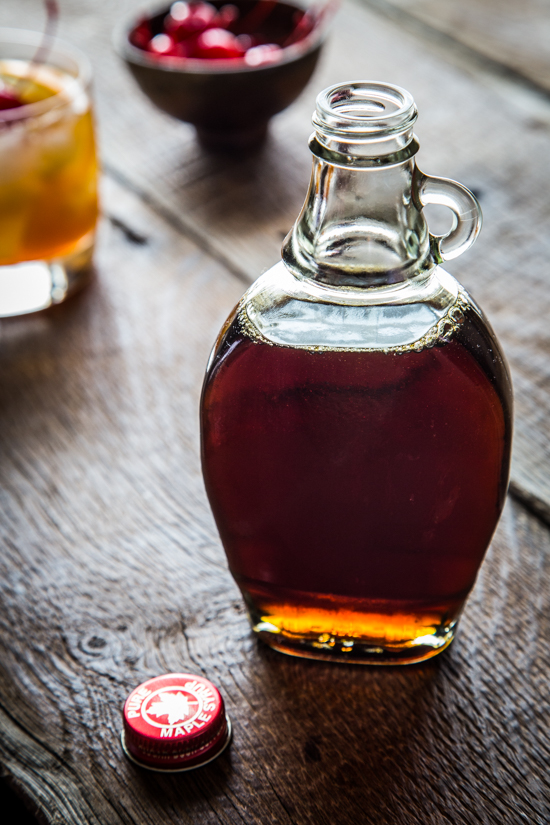 One ingredient that I simply adore this time of year is maple syrup.
When fall rolls around I can't help but slip it into every recipe that I can:
and now this maple bourbon cocktail.
I had the thought that I would love to add a touch of the sweet, earthy syrup to a cocktail in place of simple syrup and got to searching around for maple syrup cocktails.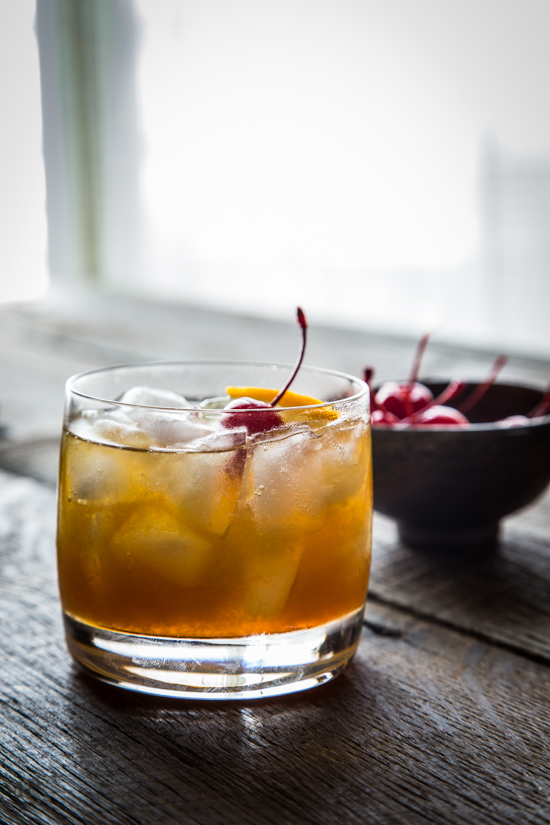 I was in for a treat and more inspiration than I can even begin to note. Bourbon sounded fabulous and I took some inspiration from this maple leaf cocktail from The Kitchn.
I decided to use orange juice instead of lemon juice and also added a small amount of bitters to add some depth of flavor to the drink.
The results were deep and slightly sweet with a lasting warmth from the bourbon and maple. In other words, just what you need to warm your belly on a cold night. Especially on a Friday night!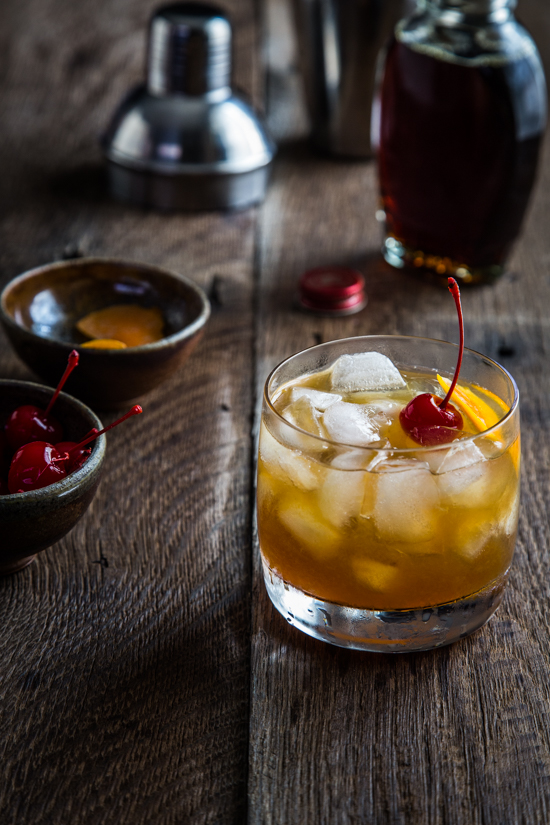 Happy Friday!
Maple Bourbon Cocktail Recipe
Yield: 1 cocktail
Prep Time: 5 minutes
Ingredients
2 ounces bourbon (I used Makers 46)
1 ounce fresh squeezed orange juice
1/2 ounce pure maple syrup
1-2 dashes of angostura bitters
orange peel + maraschino cherry for garnish
Directions
Add ingredients to an ice filled cocktail shaker and shake until chilled. Strain into ice filled glass. Garnish with orange peel and cherry. Serve and enjoy!