meyer lemon meltaways + citrus love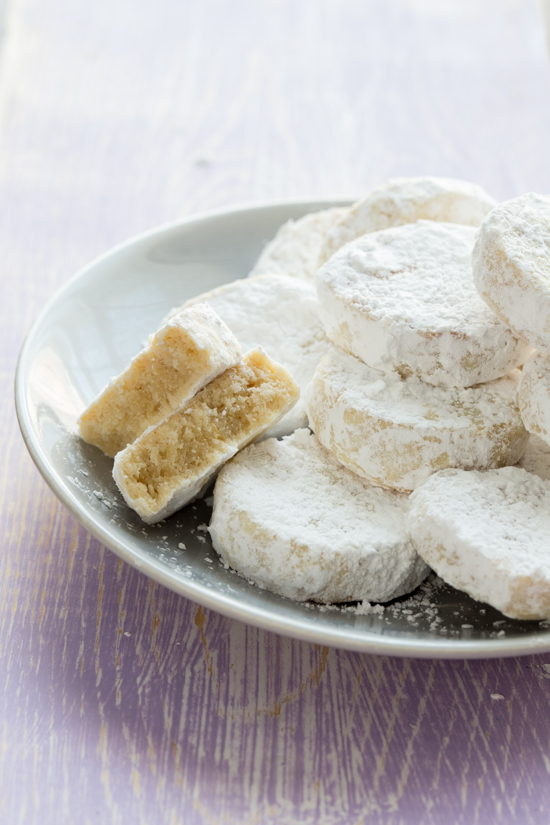 We're smack dab in the middle of my both unintentional and unofficial cocktail week, so I thought I would share a little something sweet before moving on to my last cocktail and video of the week. That's why I've got a plateful of Meyer Lemon Meltaways for you. Yes, these sweet, tender and citrusy little bites are perfect with a cup of tea anytime of day.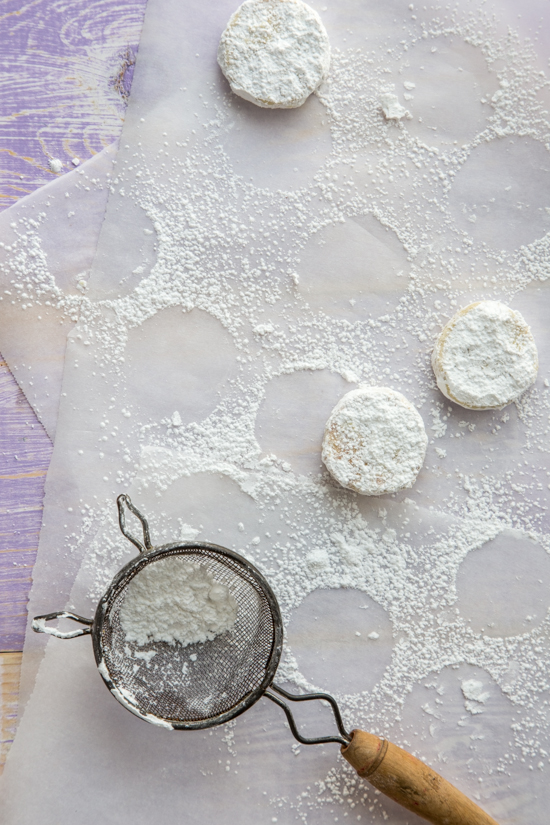 I've waxed poetic for my love of Meyer Lemons in the past, so I won't stress it again except for to say: I AM IN LOVE WITH MEYER LEMONS.
I promise I'm done. Until the next Meyer lemon recipe, that is.
My sweet friend Michelle is always so thoughtful and picks me up a package when she's out getting some Meyer lemons for herself. You see, she shares my obsession which is one of the many reasons we're friends. That and she's awesome.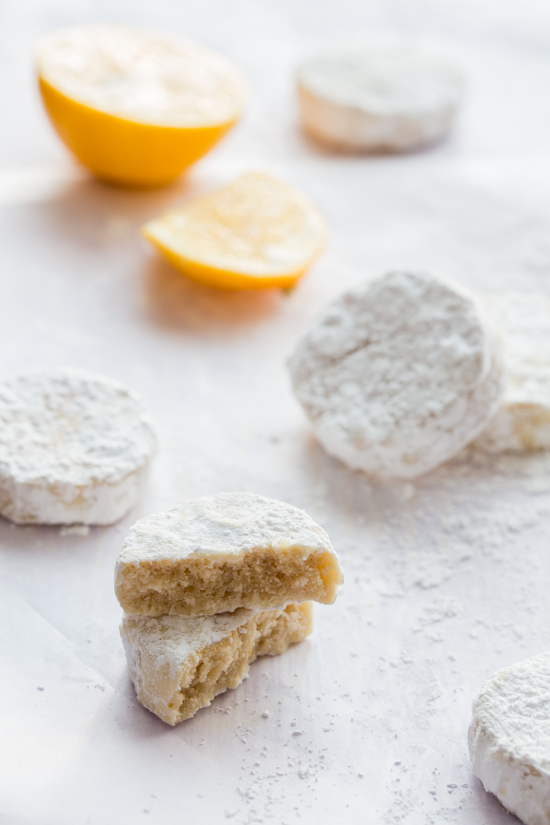 Citrus is one of my favorite flavors and ingredients during the winter months. It's in season, which means it's readily available, and it flows so seamlessly between sweet and savory dishes that I know I can always count on having plenty of recipes to use up my big old bowl of oranges, lemons, limes and grapefruits. I was perusing my archives and noticed that I have more than a few recipes that feature citrus and I know there will be more to come. I'm totally ok with that:
Drinks:
Sweet:
Savory:
Extras:
So, yeah, I'm a citrus fan. Are you?
If so, be sure to head over to My Baking Addiction for my full Meyer Lemon Meltaways Recipe.
Happy Thursday!