whisky sour + a video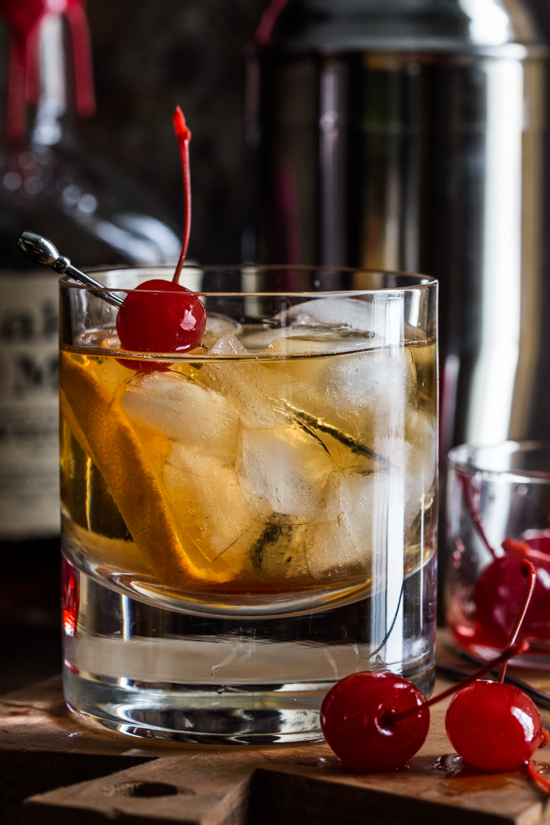 I'm a little sad that we're at the end of my cocktail week, but because the entire thing was terribly unofficial, it doesn't mean I can't keep it going. And maybe I will. Maybe I will, indeed. This Whisky Sour post came about very unexpectedly and was started when we were assigned to make a dark styled video in our Google+ video group. I mentioned the group the other day when I shared with you my 3G cocktail and it seems as if we've been on a bit of a cocktail kick. We all seem to be okay with it. Lenny, our trusty leader, gave us the challenge to shoot a dark cocktail video with only one light source and it couldn't be my trusty go-to source: the sun. I was nervous and unsure how this would go, but my husband, who is my resident video guru and is always willing to give me feedback and lend a hand, helped me out. We came up with the idea of shooting this mysterious cocktail video with a main character who comes home and fixes himself a good old fashioned, manly whisky sour. So we did and it was so much more fun than scary that I am looking forward to the next challenge.
Here is our final video:
I'm happy with the way it turned out, especially with the fact that I was outside of my comfort zone and using foreign light sources. Life just wouldn't be fun without trying new things, right?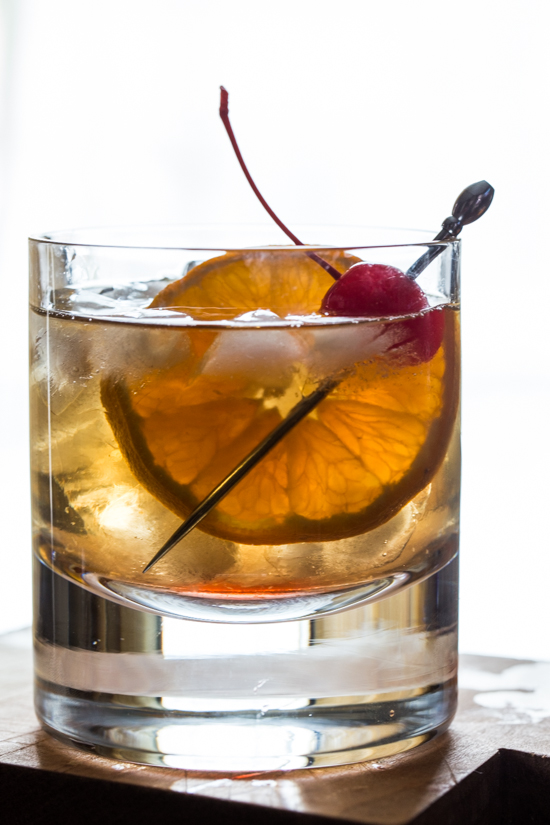 If you are interested in checking out a few of the other videos from our "dark cocktail" challenge here are the videos from Jenni and Denise – both are awesome!
Now, about the whisky sour – I don't think of myself as a big whisky person and I have always (mistakingly) thought it was harsh and way to strong. Well, for this recipe we used Maker's Mark which is a bourbon whisky and the cocktail drank very smoothly. The touch of simple syrup really rounded out the drink and took the harsh edge off of the alcohol. All in all, it's a keeper!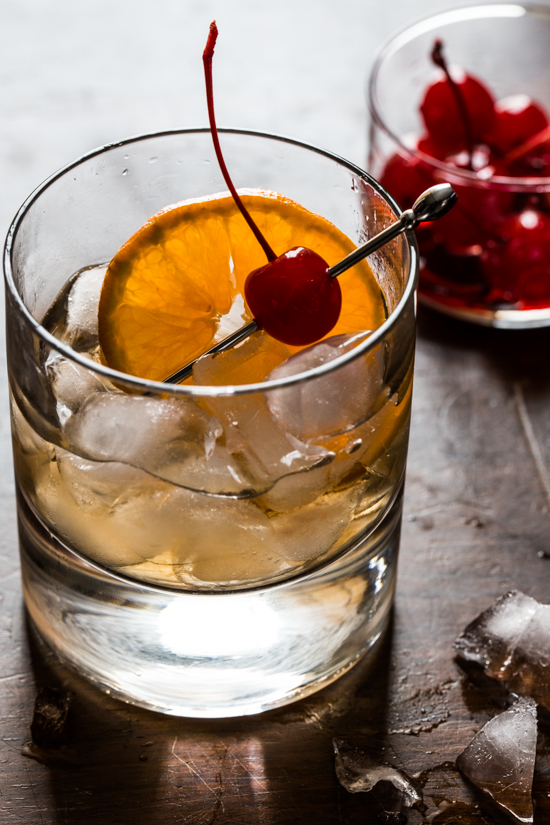 Enjoy and Happy Friday!
Whisky Sour Recipe
Yield: 1 cocktail
Prep Time: 5 minutes
Total Time: 5 minutes
Ingredients
1.5 oz Maker's Mark
.75 oz simple syrup
1 manly squeeze of lemon juice
wedge of orange (or clementine)
maraschino cherry
Directions
Fill a cocktail shaker with ice. Add Maker's Mark, simple syrup and lemon juice. Replace shaker top and shake until chilled. Strain into ice filled cocktail glass. Garnish with orange wedge and cherry if desired. Enjoy!