mini chocolate dipped caramel apples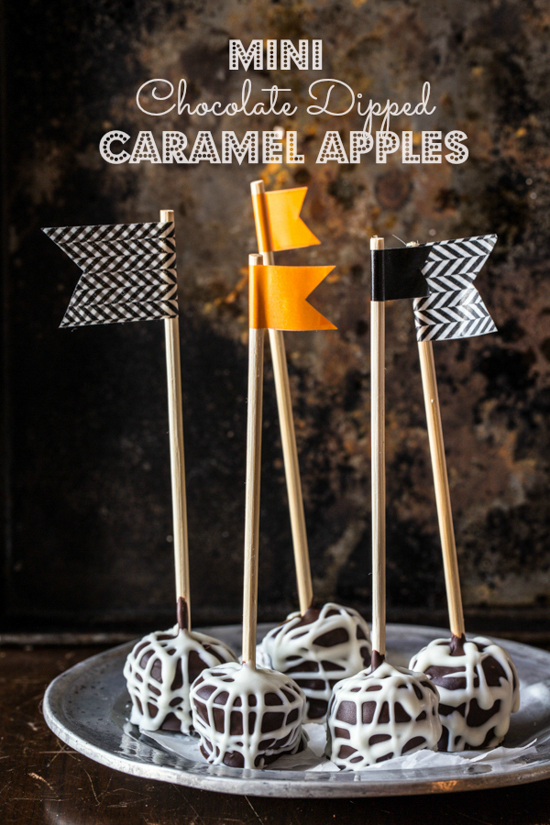 Today is a big day! I'm guest posting over on Better Homes and Gardens' blog, Delish Dish! If it isn't obvious, I'm just a smidgen excited (note the overuse of exclamation points…!!) I'm sharing my twist on the awesome BHG recipe for Caramel and Chocolate dipped apples: Mini Chocolate Dipped Caramel Apples! I had such an amazing time at the Better Homes and Gardens Stylemaker Workshop back in September that it is amazing to be able to continue working with BHG for this guest post!
Be sure to head over to Delish Dish to check out these Mini Chocolate Dipped Caramel Apples, complete with some step-by-step photos of how to put these cobwebby treats together. Oh, what the heck. One more set of exclamation points won't  hurt anyone:
!!!!!!!!!!
Okay, I'm done.
Happy Thursday!!