peppermint affogato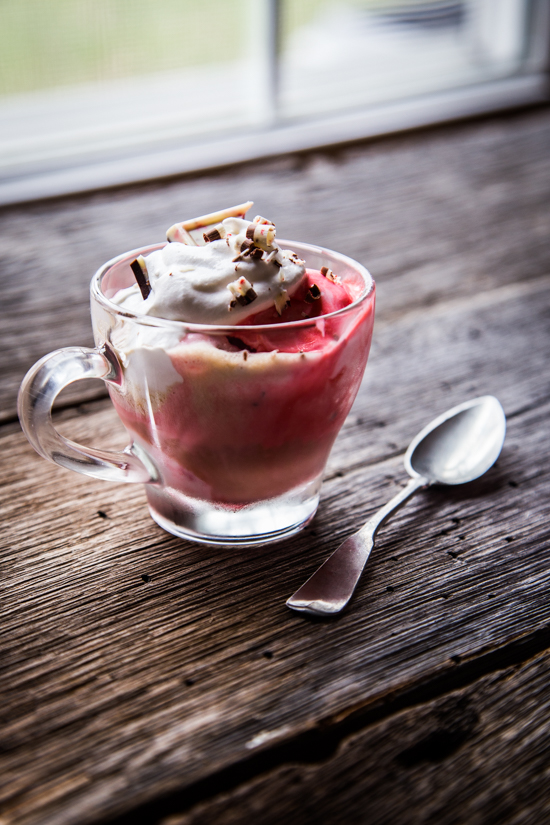 Happy day after Thanksgiving! Are you shopping? Did you shop? I'll admit that I'm not much of a black Friday shopper, and that's putting it mildly. I'm not one for crowds and chaos. I can hardly stand shopping at the mall during regular months but add in over caffeinated poorly rested shop-a-holics? No thanks.
Cyber Monday is more my speed.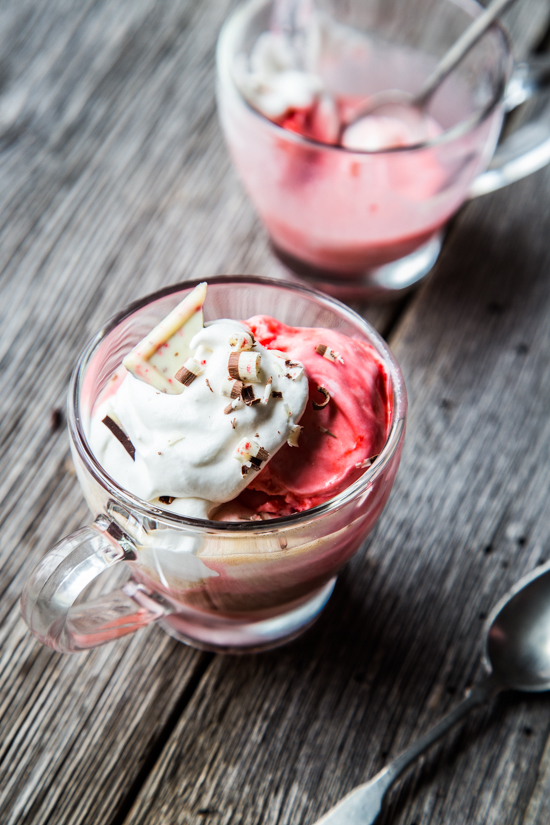 We have a very distinct day-after-Thanksgiving tradition and it involves making a second smaller version of Thanksgiving dinner and decorating our entire house for Christmas. We typically go to my parent's house for Thanksgiving, and after the big crowd goes through the lavish Thanksgiving buffet, there aren't many leftovers to pass out at the end of the night. Being a girl who loves her leftovers, especially Thanksgiving ones, I decided years ago that I'd just make my own smaller Thanksgiving feast the day after the big day.
So currently I've got my Bacon and Herb Roasted Turkey Breast in the oven (which smells divine, by the way) potatoes boiling for my roasted garlic mashed potatoes and a batch of my grandma's fabulous cranberry relish chilling in the fridge. It's pretty good day to be at our house. Our Christmas tree is already up, as well as our nativity scene, but we have yet to pull out the extra decorations for the table tops and stair case. Those are currently being wrestled from the attic. Although not by me.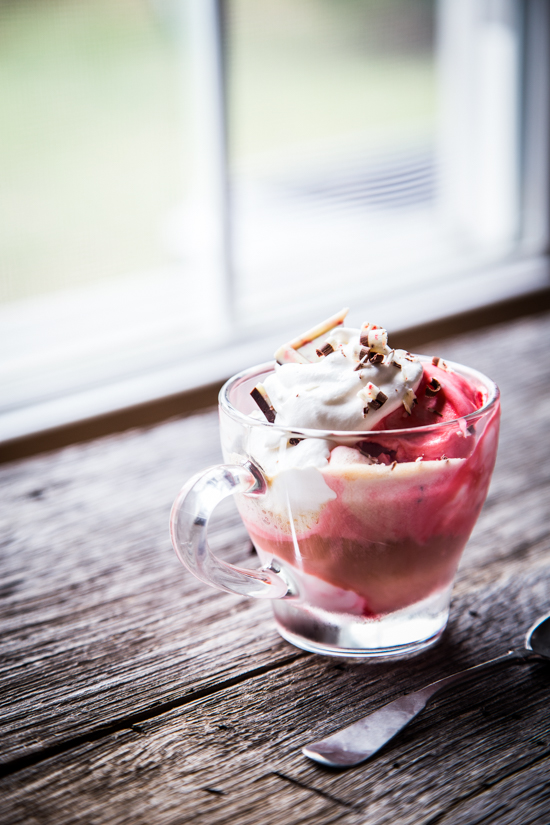 I'm sitting here chatting with you and planning my dessert tonight, which will not be something traditionally Thanksgiving, but rather something wintery and full of peppermint. You guessed it, I'm planning on making some Peppermint Affogato, which is pretty much the easiest dessert in the world and totally my speed. Scoops of cool, minty ice cream (I am using Bryers 1/2 the fat Peppermint Wonderland which is pretty fabulous) hot, steamy espresso and a shot of peppermint Kahlua for good measure, these treats are the perfect marriage of cocktail and dessert. I think I even have a bit of whipped topping leftover in the fridge that will make things extra fancy.
Well, not really, but it will definitely taste fabulous. So if you're exhausted from some serious shopping, or just enjoying a day in like me, this little cocktail treat is sure to hit the spot. Swap the espresso for hot chocolate and ditch the Kahlua for a kid friendly treat, too.
See? Easy delicious and flexible – what more could you ask for?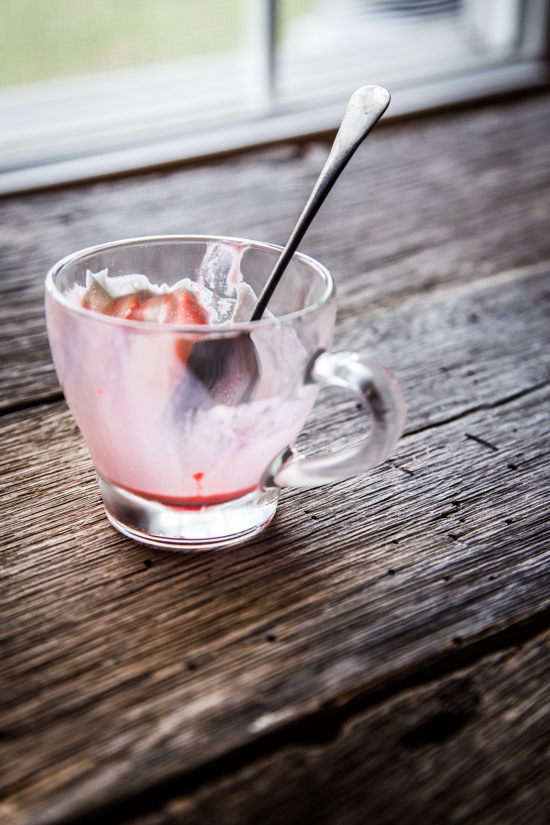 Happy Friday!
Peppermint Affogato Recipe
Yield: 2 servings
Prep Time: 5 minutes
Ingredients
4 small scoops peppermint ice cream
2 small shots espresso
1 1/2 ounces Peppermint Kahlua
whipped topping for serving
Directions
Place two scoops of the ice cream into two mugs or bowls. Top each bowl with the hot espresso and divide the shot between the bowls. Top with whipped topping and serve immediately. Enjoy!