pineapple mojito (cocktail friday)
A tropical twist on a classic mojito, this Pineapple Mojito is full of fresh pineapple, mint and lime – not to mention crisp white rum.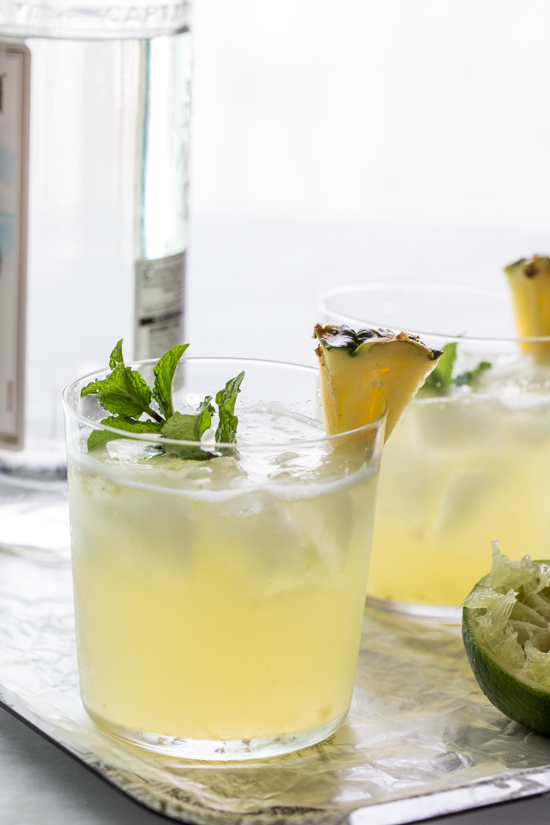 How is it Friday again? Time flies when you're making cocktails, I guess. And boy do I have a good one for you today: Fresh Pineapple Mojito. Oh yes, this sweet and citrusy cocktail is full of fresh muddled pineapple, mint and a just a touch of lime juice.
I'm getting myself into pineapple kick lately and out of necessity. I accidentally bought three fresh pineapples in the span of a day and a half. How does one accidentally buy three pineapples? In truth, I knew when I was buying the last one that I had one more at home, but I was a bit surprised to come home and see not one, but two pineapples already on my counter.
Needless to say, I needed to brainstorm some pineapple recipes and quick.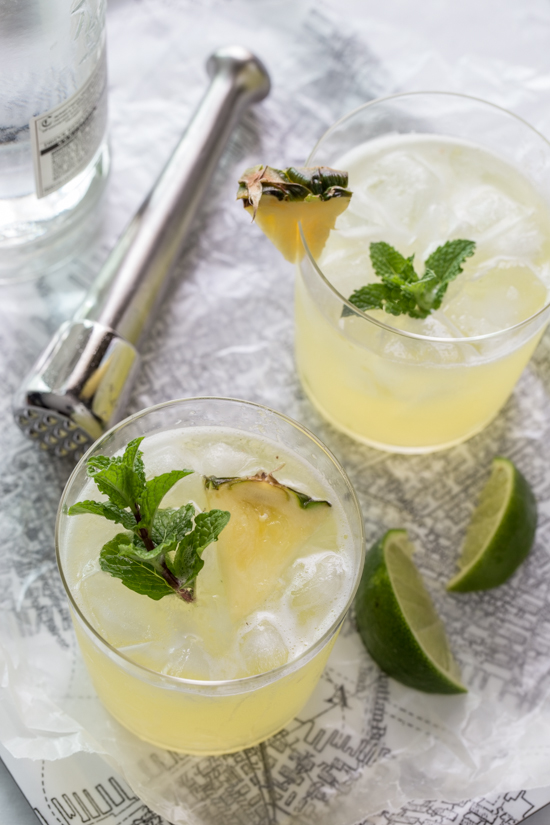 Some of the pineapple is earmarked for smoothies, specifically my Pineapple Chia Green Smoothie, but that still leaves a pretty large amount of pineapple to use before it's past it's peak. I could think of no better use than that of a new Friday cocktail.
I've been a mojito girl for a long time and remember buying a Cocktail Muddler just because I wanted to be able to make mojitos at home. Making mojitos is really easy and this little tool works wonderfully to bring out all the minty essence from fresh mint leaves. It also did a great job of breaking down the fresh pineapple to release all of the juice and flavor from the fruit. The finished cocktail is delightfully refreshing, light and fruity. Perfect for a sunny weekend!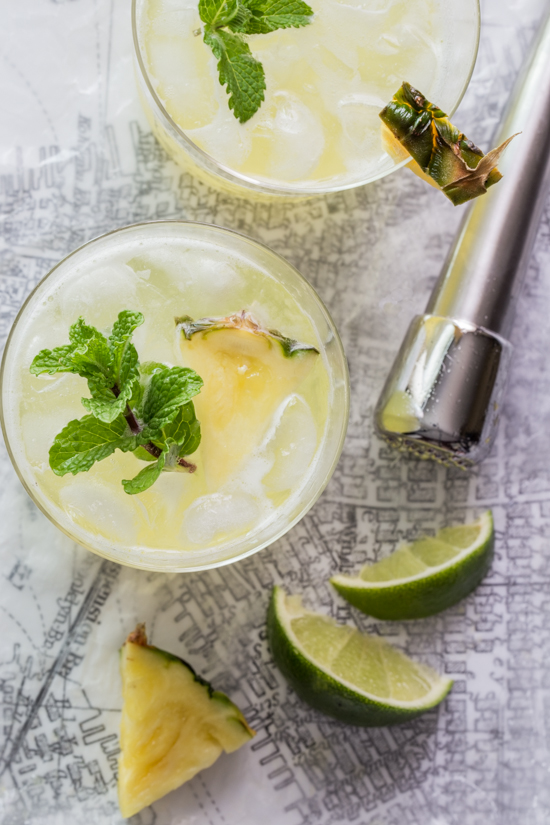 Happy Friday!
Disclosure: This post contains Amazon Affiliate links. 
[cft format=0]