Pumpkin Butter Ricotta Cheese Toast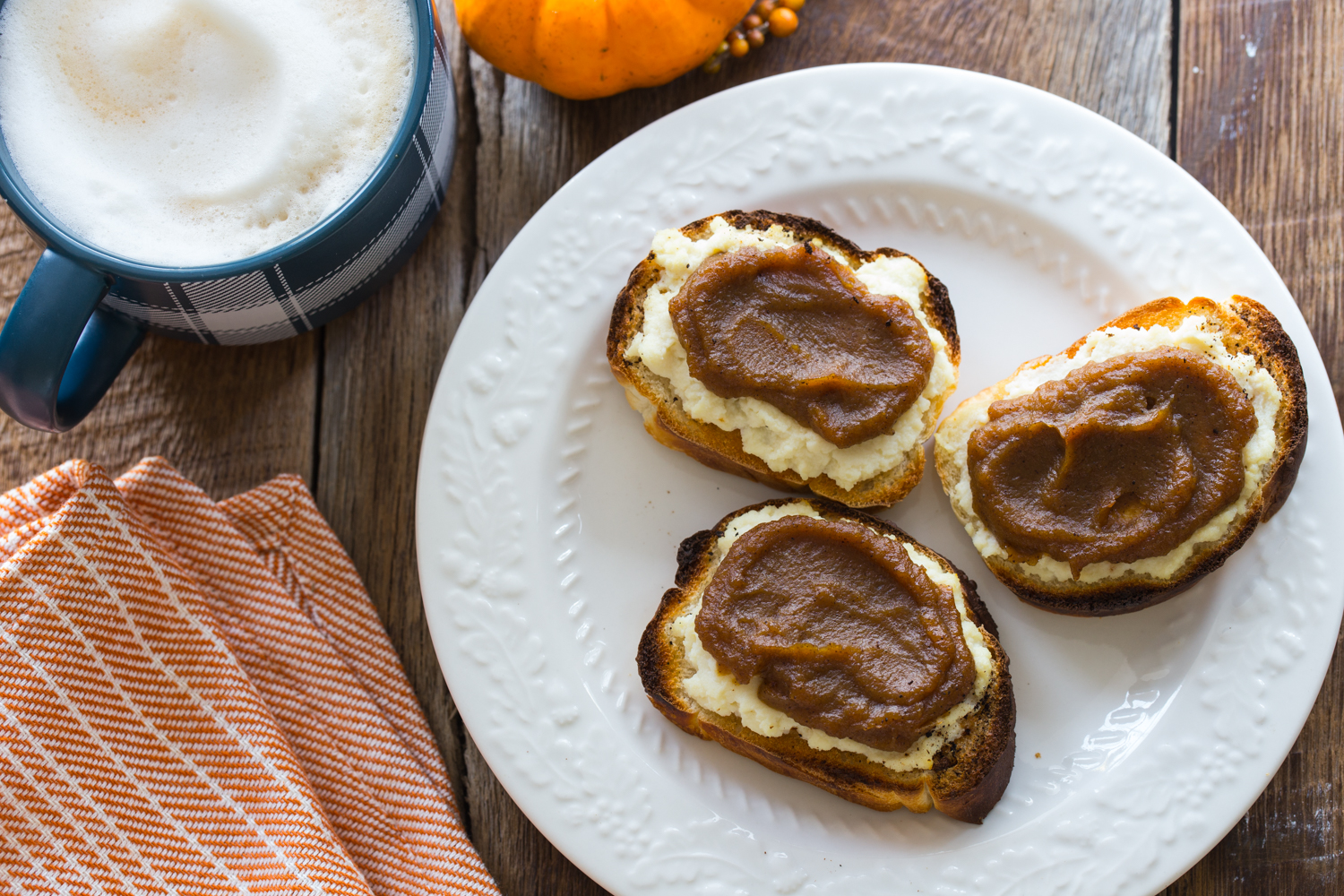 Remember the slow cooker pumpkin butter I made last week? Well, this might be the entire reason I made it. Just maybe. This pumpkin butter ricotta cheese toast is a recipe my mother-in-law made for me quite a few years ago. She served hers on an English Muffin, and I actually recommend that. I, however, was fresh out of English muffins but had the end of a French loaf laying around so I improvised.
The French loaf was good, but if you have an English muffin, go with that.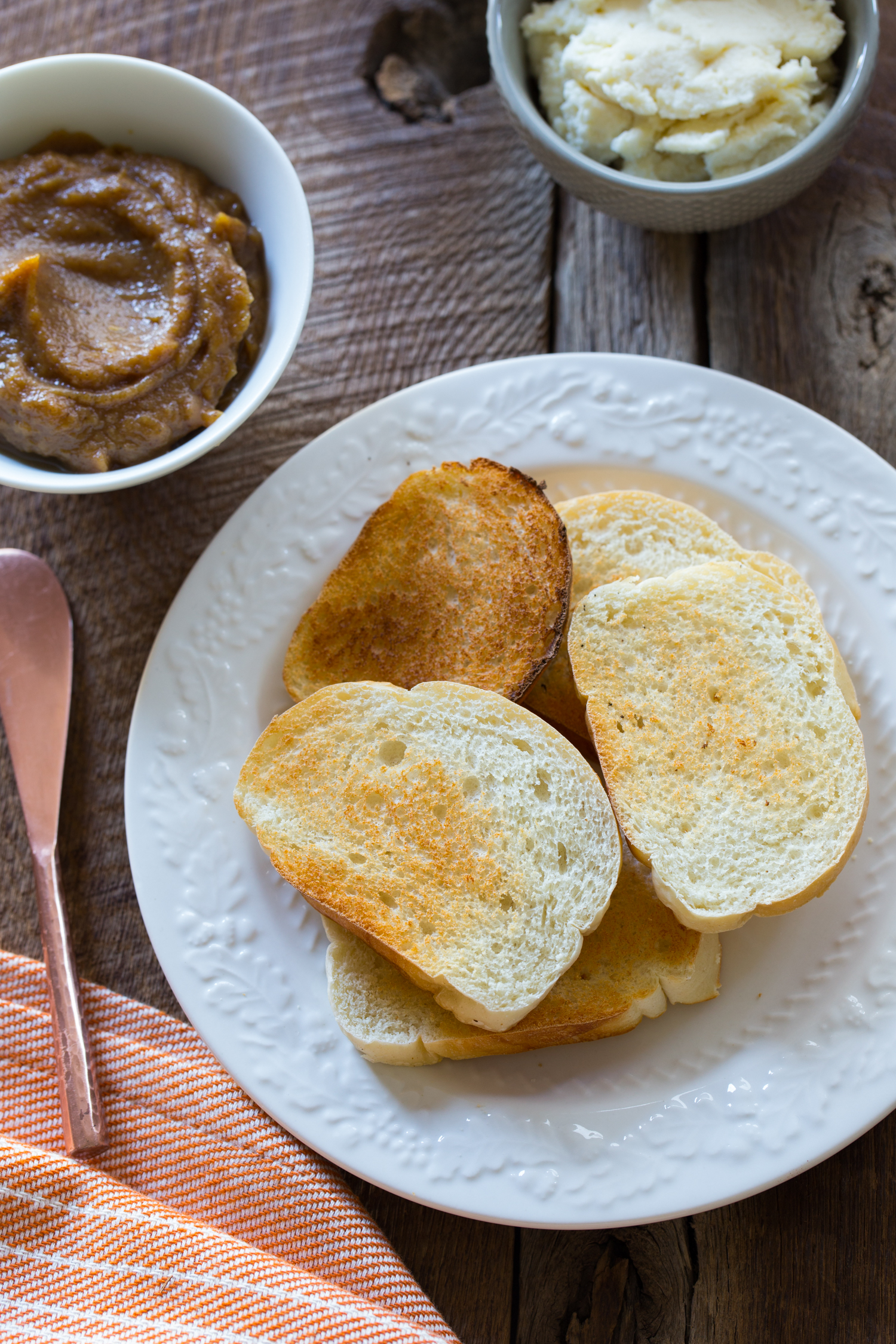 My family and I are actually hanging out in Disney World this week, but I wanted to pop in and share this toast recipe with you. No big stories today. Just toast.
And this adorable mug that I bought at Target and that I am in the middle of a serious love affair with. It's an amazing size and shape for a homemade latte – wide and low.
I'll chat your ear off about my new milk frother another day, because it's wonderful, but there are some tricks to learn about it.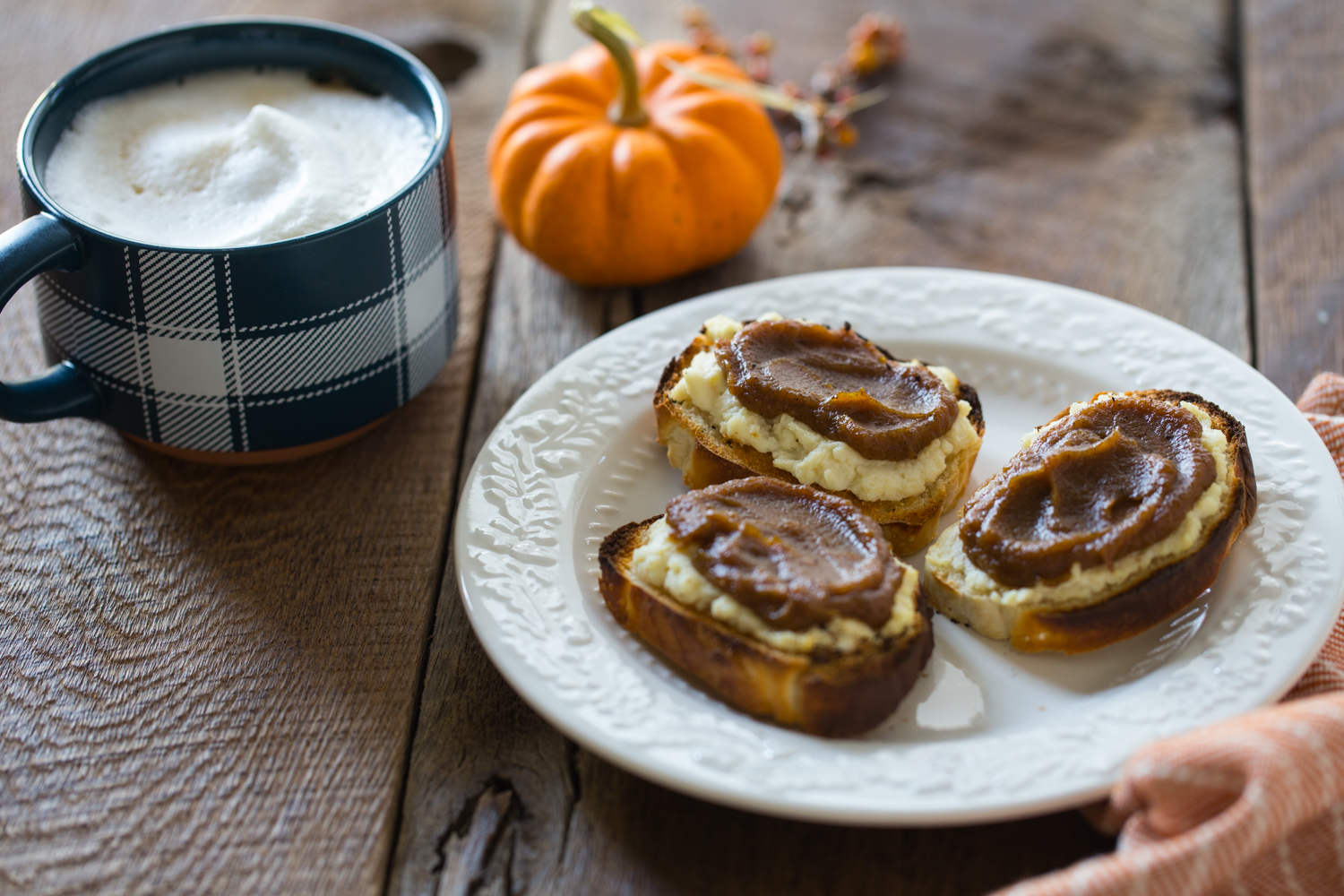 It's a conversation for another day. Let's just enjoy some toast together and have an awesome Tuesday.
Sound good?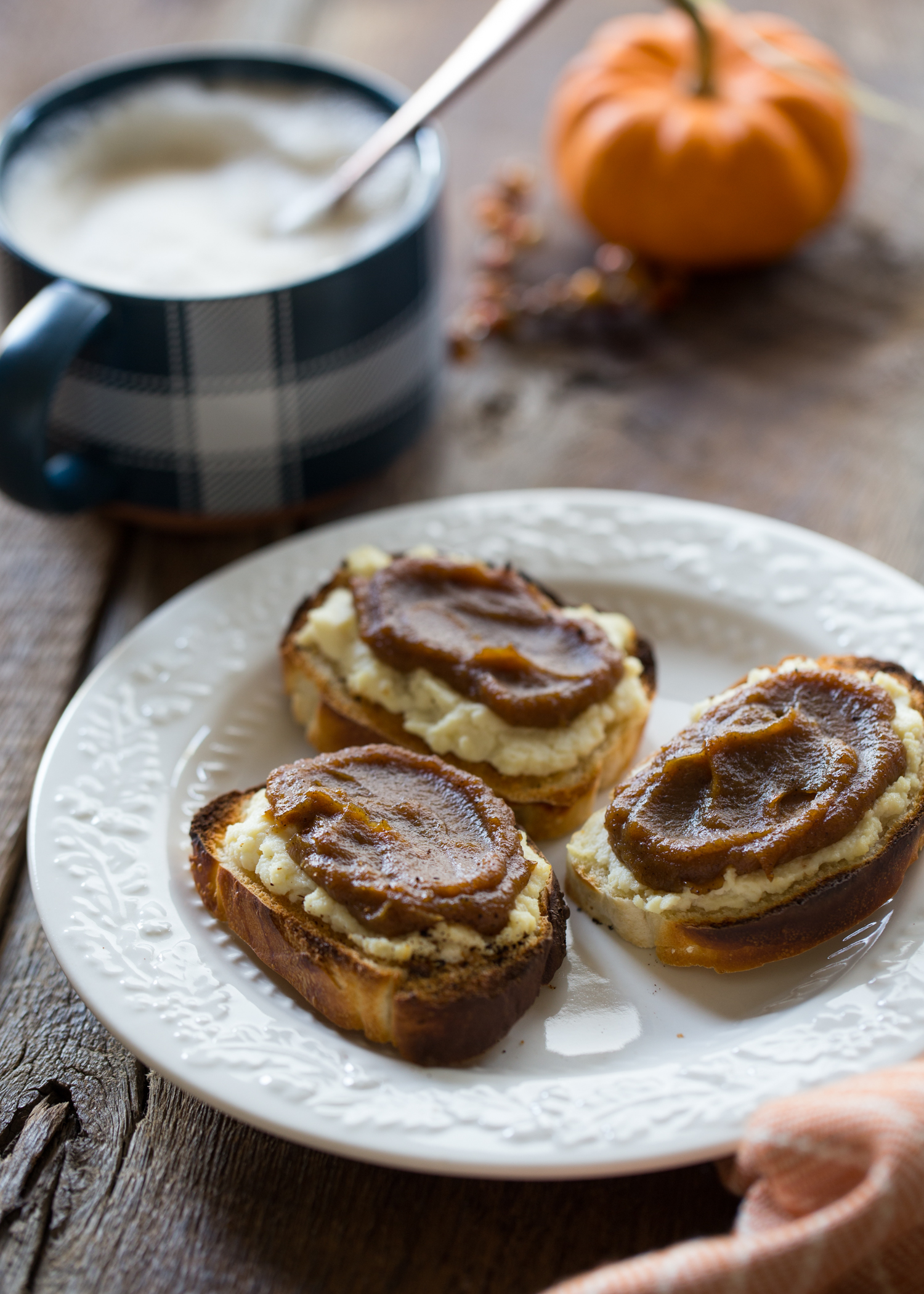 Happy Tuesday!
Pumpkin Butter Ricotta Cheese Toast
Yield: 1 serving
Prep Time: 5 minutes
Cook Time: 2 minutes
Total Time: 7 minutes
Ingredients
3 slices of French bread or 1 English muffin, toasted
1/4 cup part skim ricotta cheese
2 tablespoons pumpkin butter (I used my slow cooker pumpkin butter)
Directions
Preheat broiler to low. Spread toast or English muffin with ricotta cheese and top with Pumpkin Butter. Place toast on a baking sheet and put under the broiler for 1-2 minutes. Watch carefully to avoid burning. Serve toast warm with a big cup of coffee. Preferably with foamy milk.
Enjoy!