pumpkin s'mores bars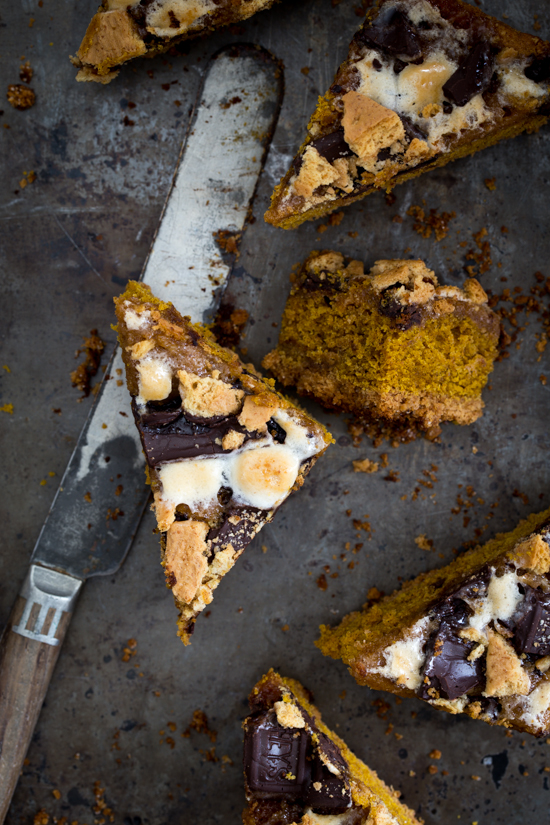 What do you do when you are craving pumpkin but have an absurd amount of s'mores ingredients shoved in every corner of your kitchen? Make S'mores Pumpkin Bars! I went a little overboard last month, buying ingredients for the Buddy's camping party, and now every cabinet in my kitchen has a few chocolate bars, or partial bags of marshmallows crammed in between the oatmeal canisters and pretzel bags.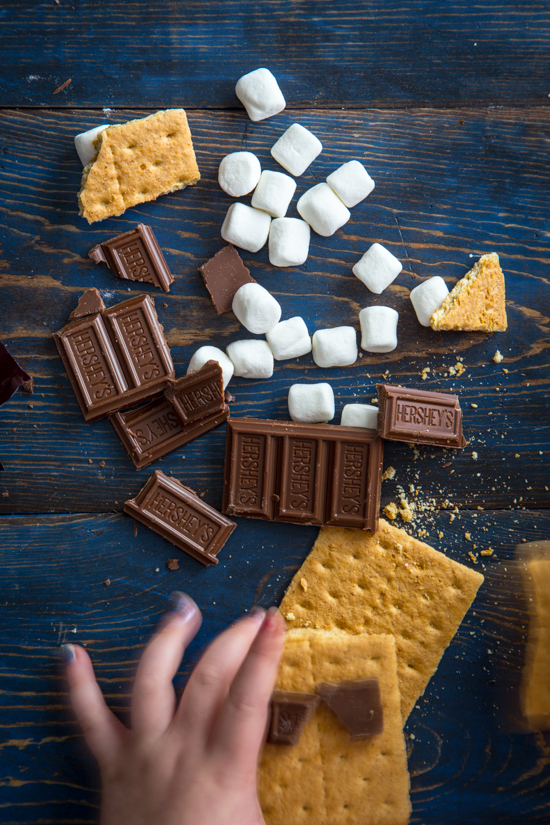 These Pumpkin S'mores Bars start with a thick cake-like pumpkin blondie and get topped off with all of the graham crackers, mini marshmallows and chopped chocolate bars you would expect from an ooey gooey s'more.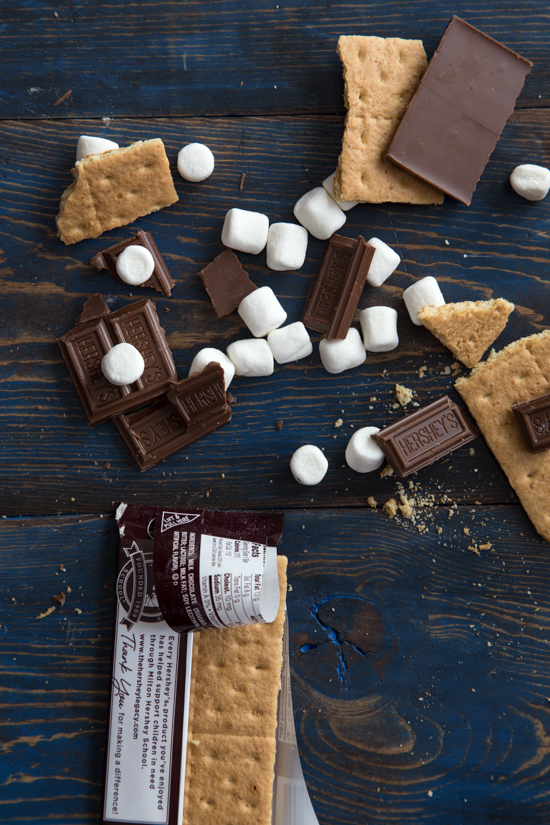 The day I photographed these, the Baby wanted in on the action and decided to 'help' me out with the styling. I particularly enjoyed how she tucked the graham cracker into the empty chocolate bar wrapper. She's clever like that; always thinking outside the box. Well, outside the graham cracker box, at least.
Be sure to head over to My Baking Addiction to get my full recipe for these Pumpkin S'mores Bars which are the perfect marriage of summer and fall!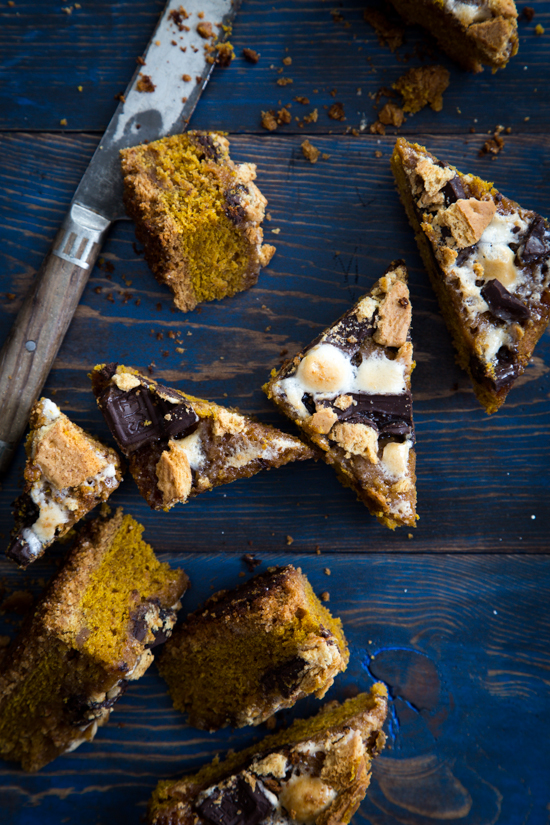 Happy Wednesday!!