red velvet no-bake cheesecake
Red Velvet No-Bake Cheesecake is rich, creamy and the perfect flavorful and colorful dessert for your Valentine's Day celebration.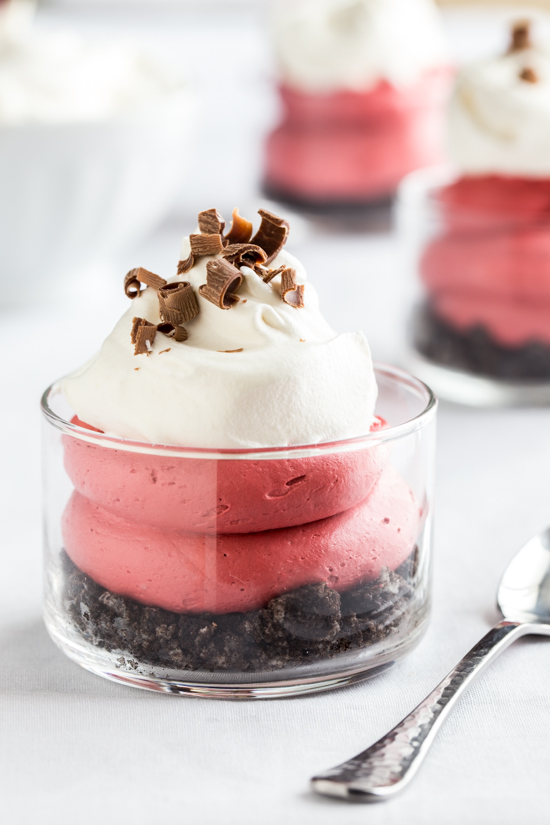 This post is sponsored on behalf of McCormick.
Valentine's Day is a holiday that has the tendency to bring out strong feelings. Some folks try to resist the holiday, wanting little to do with mushy lovey-dovey stuff.
They take the stance that they show their loved ones love and affection everyday, so why is there a need to put aside a specific day to celebrate their feelings?
I admit, that's a valid point.
Other people get completely wrapped up in making every single thing that they cook, make or wear either heart shaped or red. This hard core Valentine's Day intensity definitely has it's place in the world. We could all use a little love, am I right?
Plus, I love any excuse to wear festive holiday socks, especially when they're covered in hearts.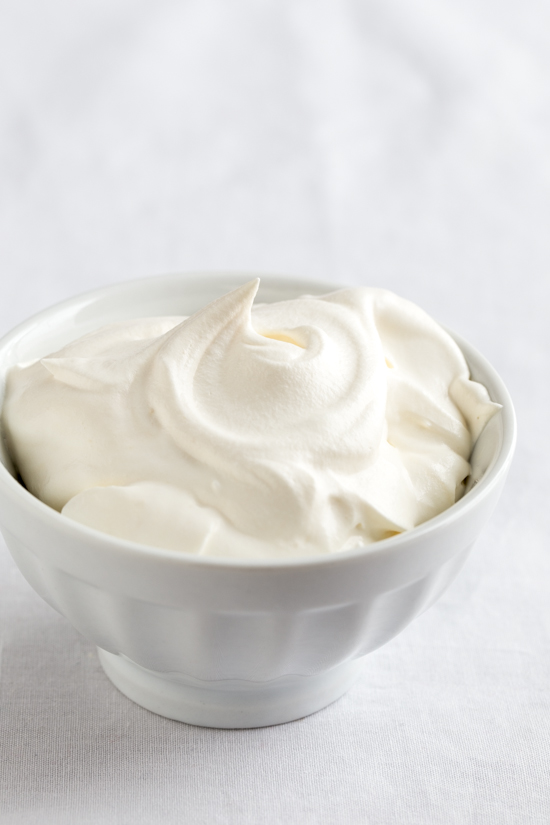 When it comes to my feelings about Valentine's Day, I find myself somewhere in the middle. I definitely enjoy Valentine's Day, but have found that my style of celebration has evolved over the years.
Back when my husband and I started dating, we did the classic dinner and a movie. In fact, I can pretty much tell you exactly what restaurant and movie we saw every Valentine's Day during the four years we dated.
Yet I can't remember what I had for breakfast yesterday. Is that weird?
I prefer to think of it as endearing.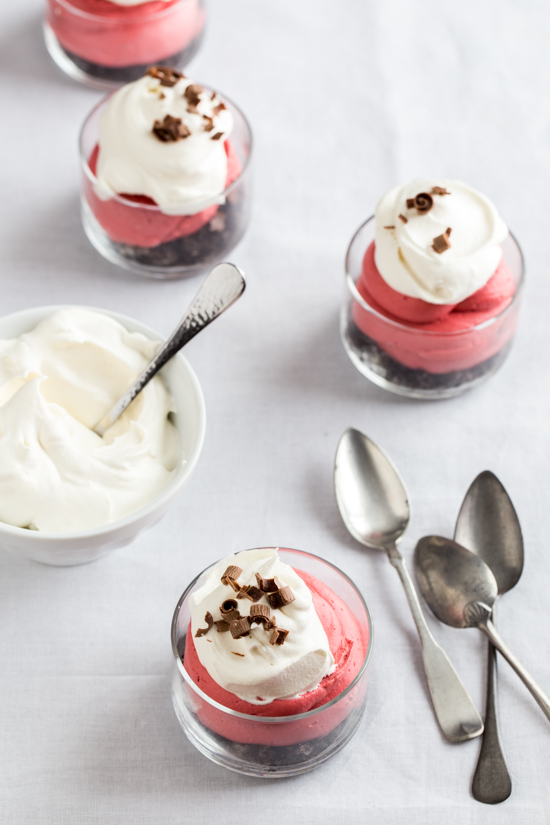 Anyway, like most things our Valentine's Day ritual changed drastically after we had kids. The first few years with kids, we would stay up late and make a romantic dinner at home after the little ones were in bed.
I still remember the year we made lobster risotto…man, that was good.
Now that the kids are a little older, our Valentine's Day seems to be going through another shift and it's becoming more about us as a family.
Yes, my husband and I still take the time to celebrate just the two of us, and I'm happy to report that the chance of us having dinner at an actual restaurant has increased in the last two years.
In addition to our Valentine's Day celebration as a couple, we now have two sweet little kiddos to share the day with. They're my little Valentines and I love, love making a special fuss over them.
Surprising them with little presents and, most importantly, a sweet little treat.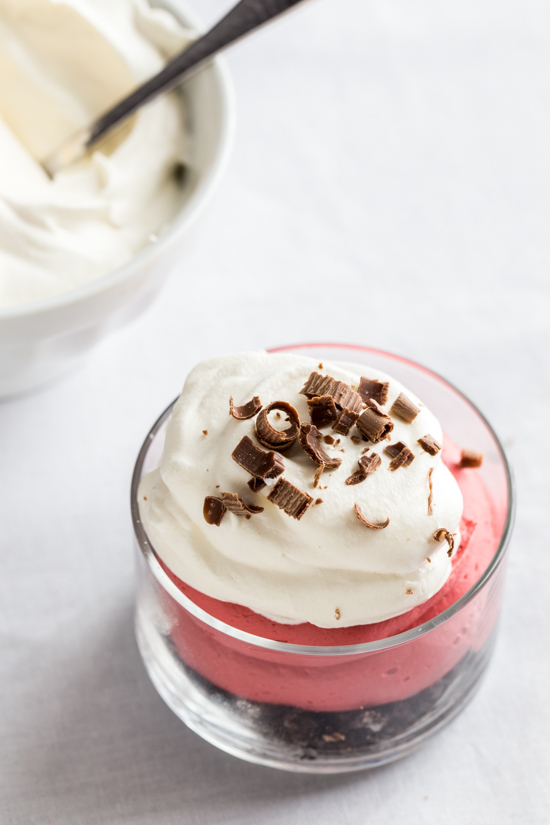 This Valentine's Day I decided to create a simple, but flavor packed dessert that is perfect to share with my kiddos. This Red Velvet No-Bake Cheesecake is my spin on a classic red velvet cake.
Red velvet is full of chocolate flavor and is traditionally topped with cream cheese frosting, so I figured why not create a no-bake red velvet cheesecake that combines the rich red velvet and cream cheese flavor all in one little dessert?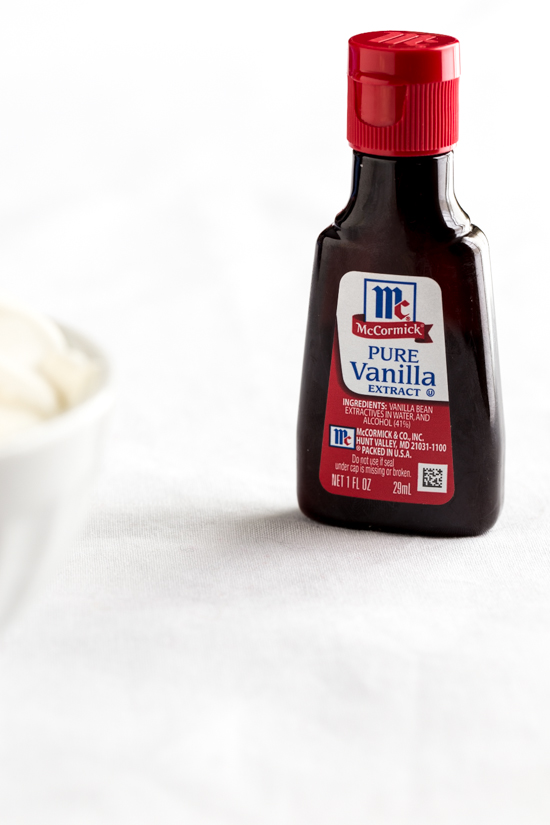 With a chocolate sandwich cookie crust and vanilla whipped topping, these mini no-bake red velvet cheesecakes were just what I was hoping for. Plus, if you've been reading JT for a while, you know I'm a total sucker for mini desserts. Especially mini cheesecakes!
You can't go wrong with red velvet anything for Valentine's Day!
I've gotten a lot of questions about these adorable Just Desserts Mini Bowls from Libbey. They are perfectly proportioned for mini desserts, plus they come with a set of little spoons. I told you I'm a sucker for anything tiny so if you are an individual dessert lover like I am, you would love these!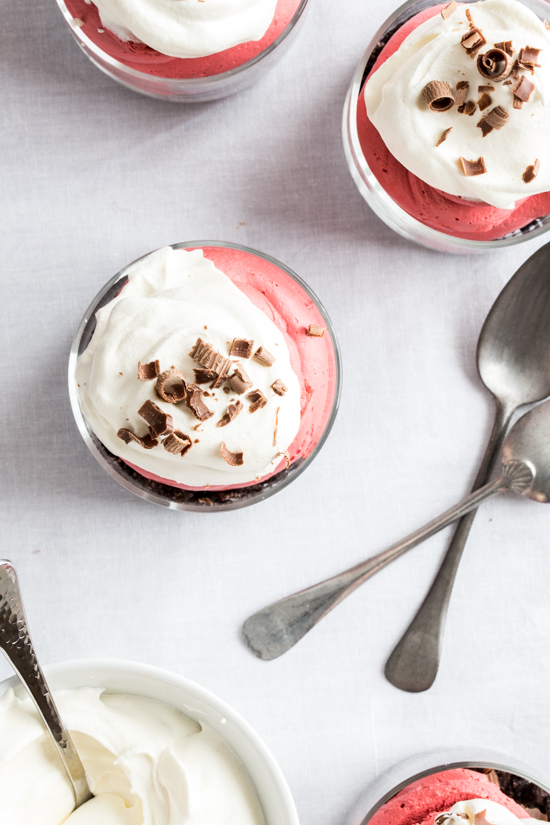 Need some more mini dessert inspiration? Try these:
Happy Monday!
Red Velvet No-Bake Cheesecake Recipe
Yield: 8-10
Prep Time: 25 minutes
Total Time: 25 minutes
Ingredients
16 double stuffed chocolate sandwich cookies, crushed into crumbs
3 tablespoons unsalted butter, melted
2 - 8oz packages cream cheese, softened (I used 1/3 less fat)
1/2 cup confectioners sugar
8 oz semi-sweet baking chocolate, melted
1 teaspoons McCormick pure vanilla extract, divided
1 1/2 Tablespoons McCormick red food color
1 - 8oz container whipped topping, thawed (I used extra creamy)
Directions
In a small bowl, mix together cookie crumbs and melted butter. Spoon cookie mixture evenly into small jars or dishes and press to form a crust. Set aside.
In the bowl of a stand mixer, beat together cream cheese and confectioners sugar until light and blended. Add melted chocolate, McCormick pure vanilla extract and McCormick red food color and beat until evenly blended. Fold in whipped topping.
Spoon cheesecake mixture into prepared cups. Alternately, transfer cheesecake mixture into piping bag and pipe into cups. Serve immediately or refrigerate cheesecakes until ready to serve. Top with vanilla whipped topping (see notes) and chocolate shavings.
Enjoy!
Notes:
Optional Topping
Mix 1 teaspoon of McCormick pure vanilla extract into 1 8oz container of thawed whipped topping. Top Red Velvet No Bake Cheesecakes with a dollop of vanilla whipped topping and chocolate shavings.