S'mores Pudgy Pies + Video

This post, S'mores Pudgy Pies, is sponsored on behalf of Campfire® Marshmallows. All opinions are my own. Thank you for supporting the brands that I genuinely love and that help make Jelly Toast possible.
You may have noticed that I've been a little absent from this space lately. Just like everything else in our lives, summer is a time of a break and change of pace. Our routines have been upended and I'm working hard to find my footing with the blog and having A and C home all summer. I din't realize quite how much I missed them being around are away at school. Now that they are home all day, we've found ourselves busy doing all sorts of crazy and silly things that have left little time for taking photos, writing, and shooting video. I should say that my typical recipe posts have shifted from my focus and I've been taking a lot more photos of the kids and videos of our summer adventures. Including camping!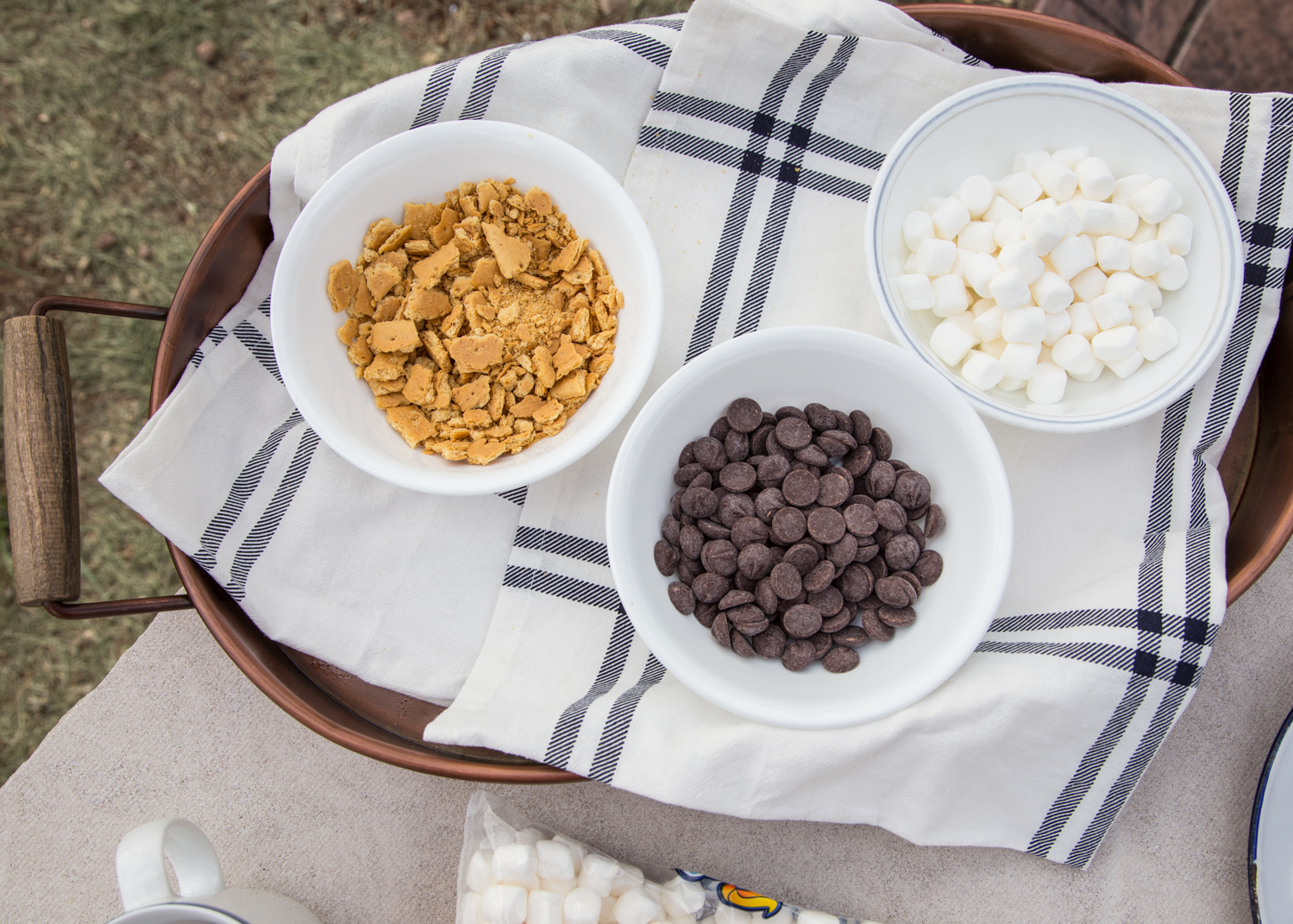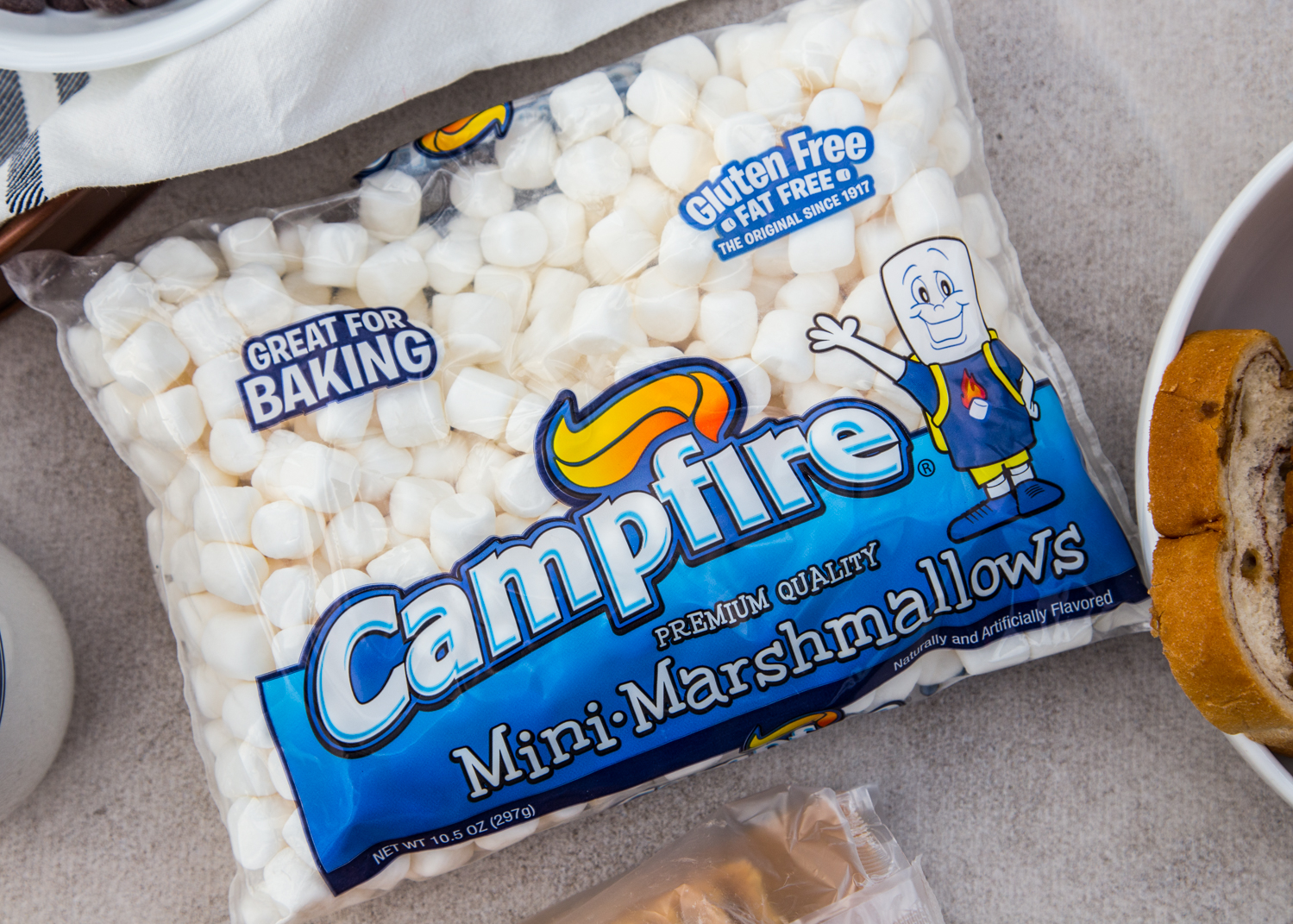 Last weekend, we camped out in our backyard for the first time all season. You'd think we went out to Yosemite for all the excitement it brought. Being just 15 feet away from our back door felt like we were miles away, lounging in a cool forest with nothing but the birds for entertainment.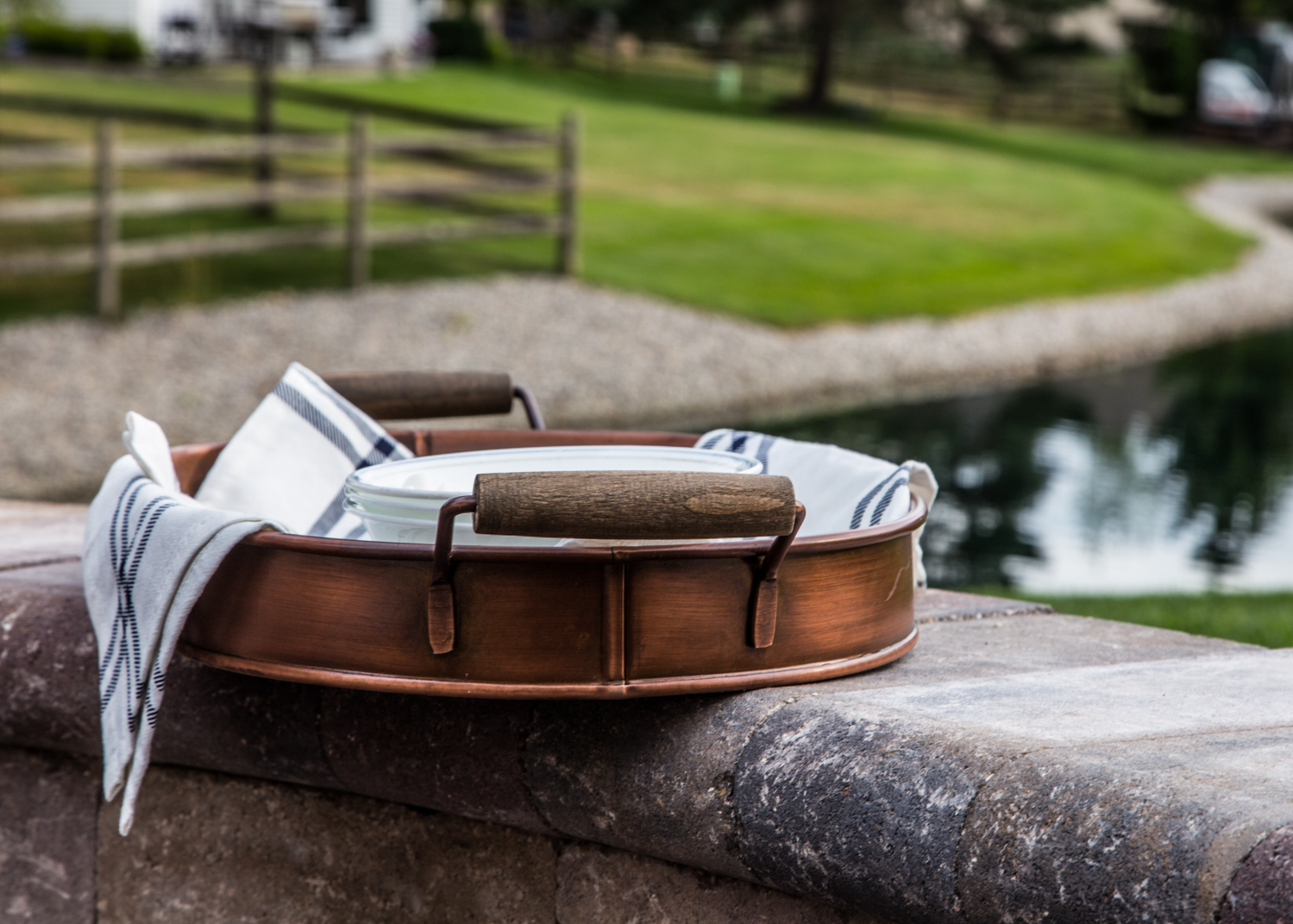 It was glorious.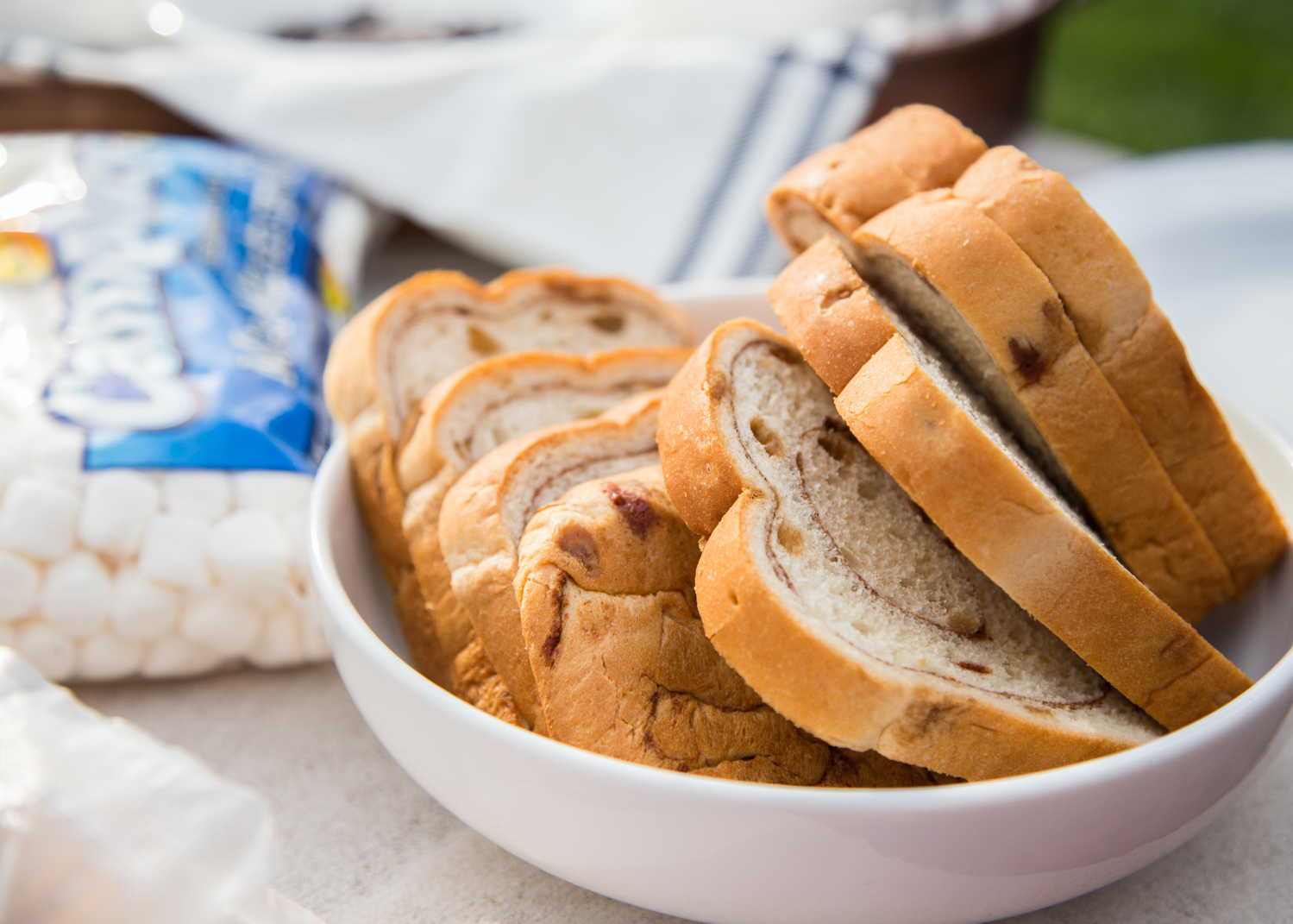 While we haven't had a chance to fit in a proper camping trip this year, this backyard adventure definitely hit the spot. We cooked our dinner in our sweet little pie irons and of course, our dessert, too! Instead of our traditional s'mores, we went for something a little different, but equally fantastic: S'mores Pudgy Pies! We were making this for our dessert, so in the spirit of capturing our summer adventures, I filmed a little video to show just how easy these are to make:
For this recipe, you need campfire pie irons. If you don't have any but love camping they are a great addition to your gear so I definitely encourage you to pick up one or two. We have two
round pie irons
, but they come in a few different shapes, so pick up the ones that you like the best and this recipe will still work great!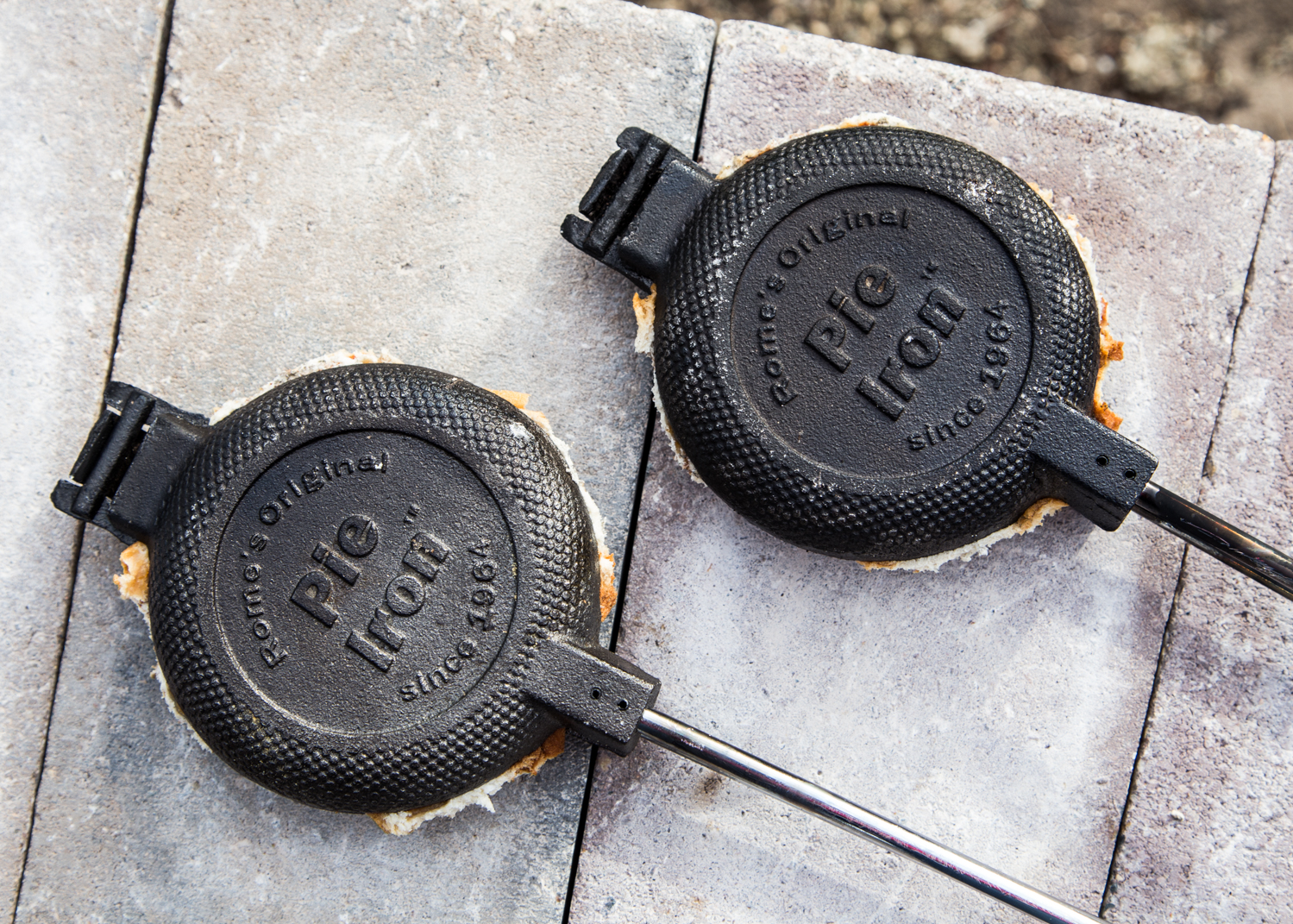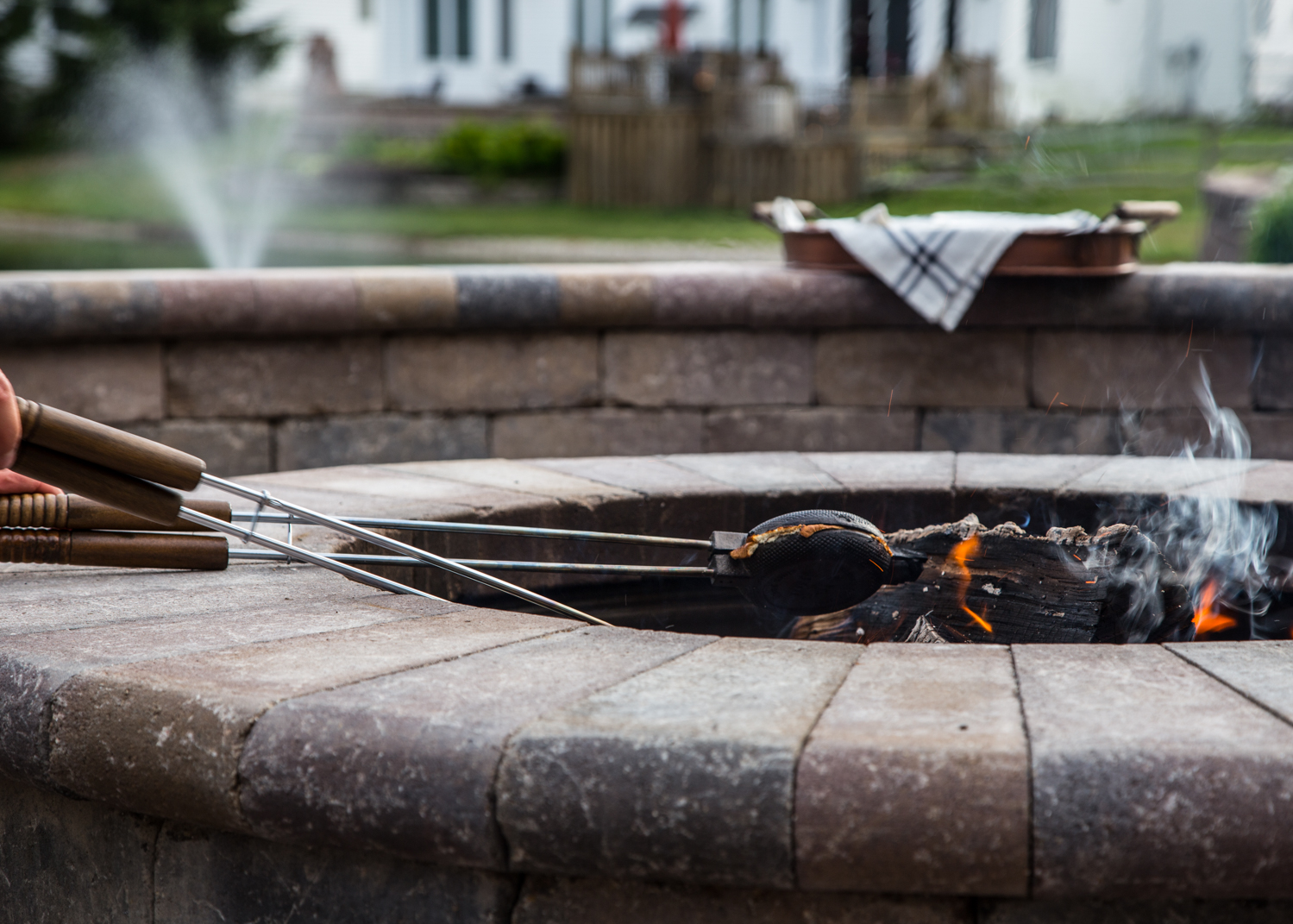 This recipe is insanely simple to make, with just some simple cinnamon swirl bread for the 'crust' and some crushed graham crackers, chocolate chips, and of course, Campfire® Mini Marshmallows in the center. Typically we are breaking out the Giant Roasters in the summer, but for these pies the minis are perfect!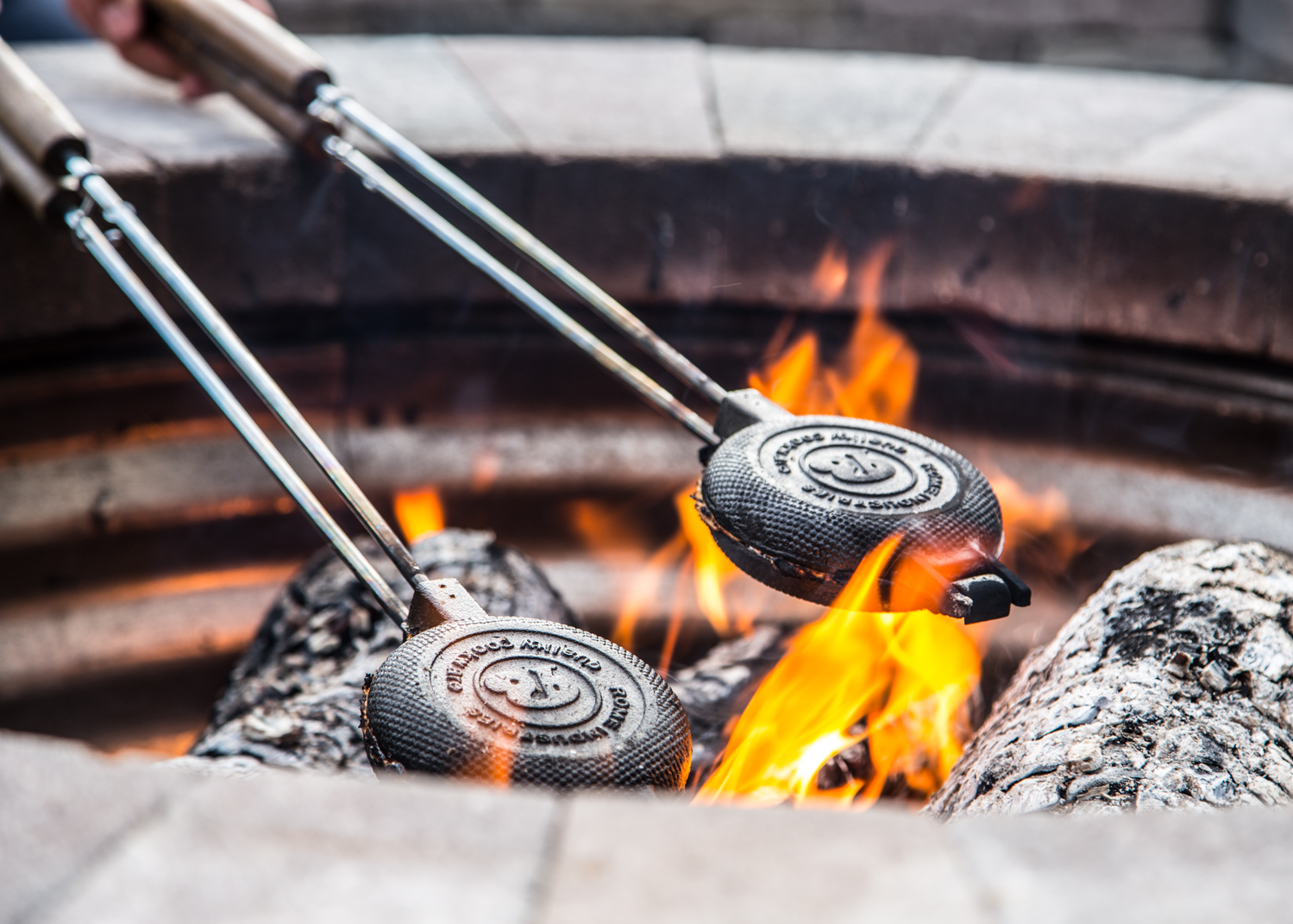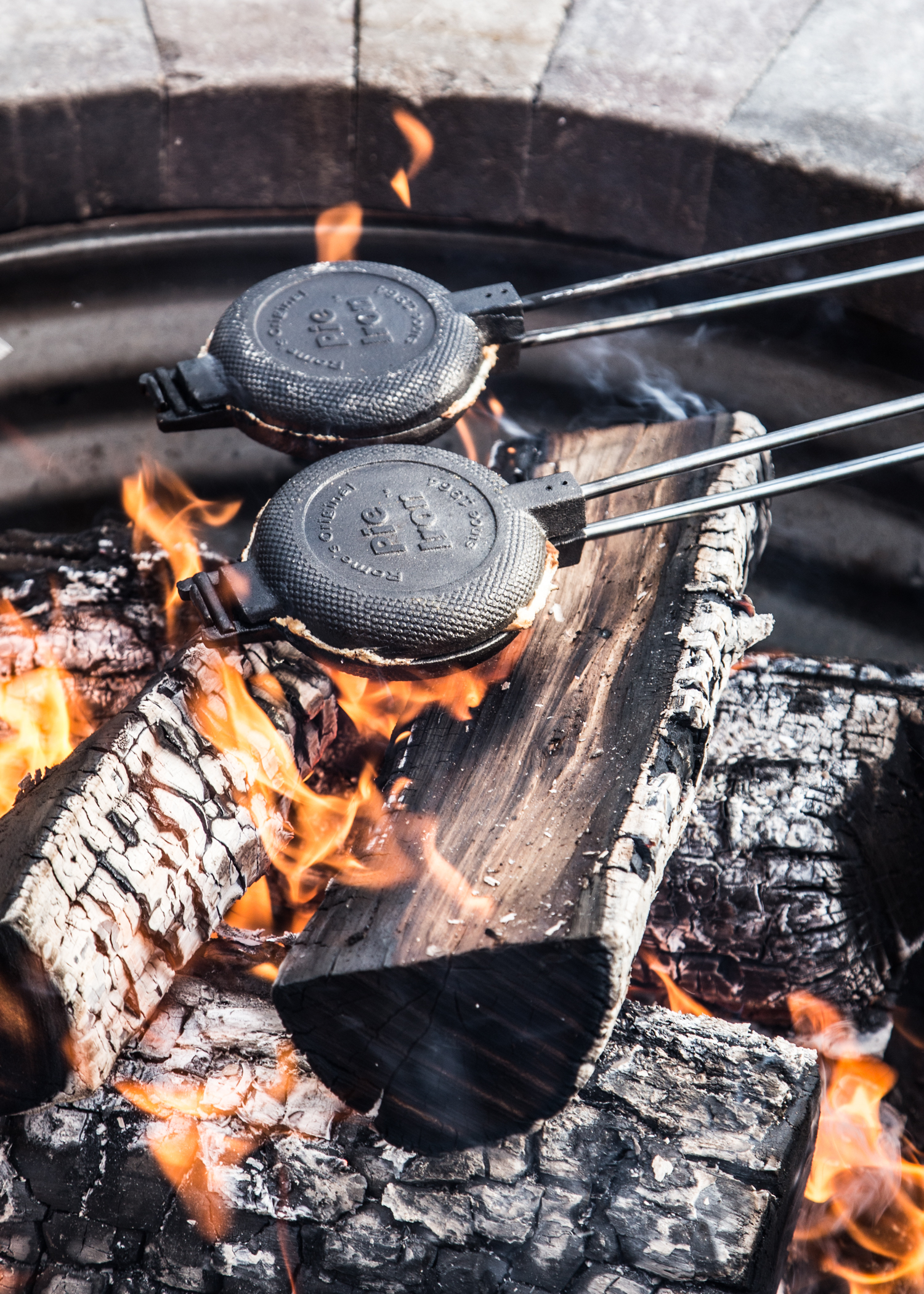 Roast the pies over a hot campfire for one minute on each side, and they're ready to go.  We had so much fun making and eating these. They are everything that I love about campfire cooking. Basic, but not boring, and oh so delicious. There is something about cooking over a wood fire that makes everything taste better.
I have more campfire desserts coming up in the next few weeks that I can't wait to share with you. I think I'll just plan on cooking all my food over the campfire for the next few months, would we all be ok with that?
I think it'll be awesome.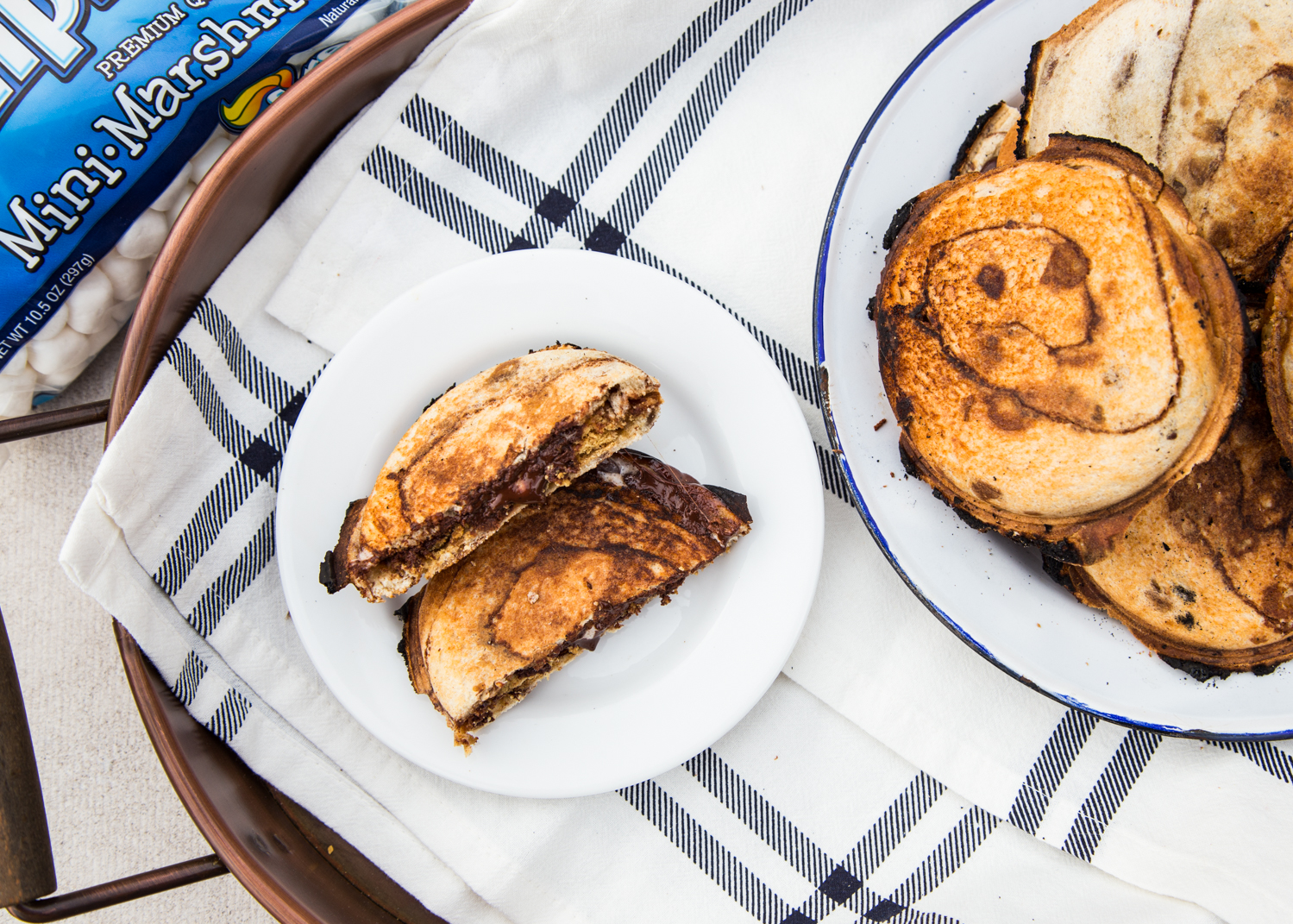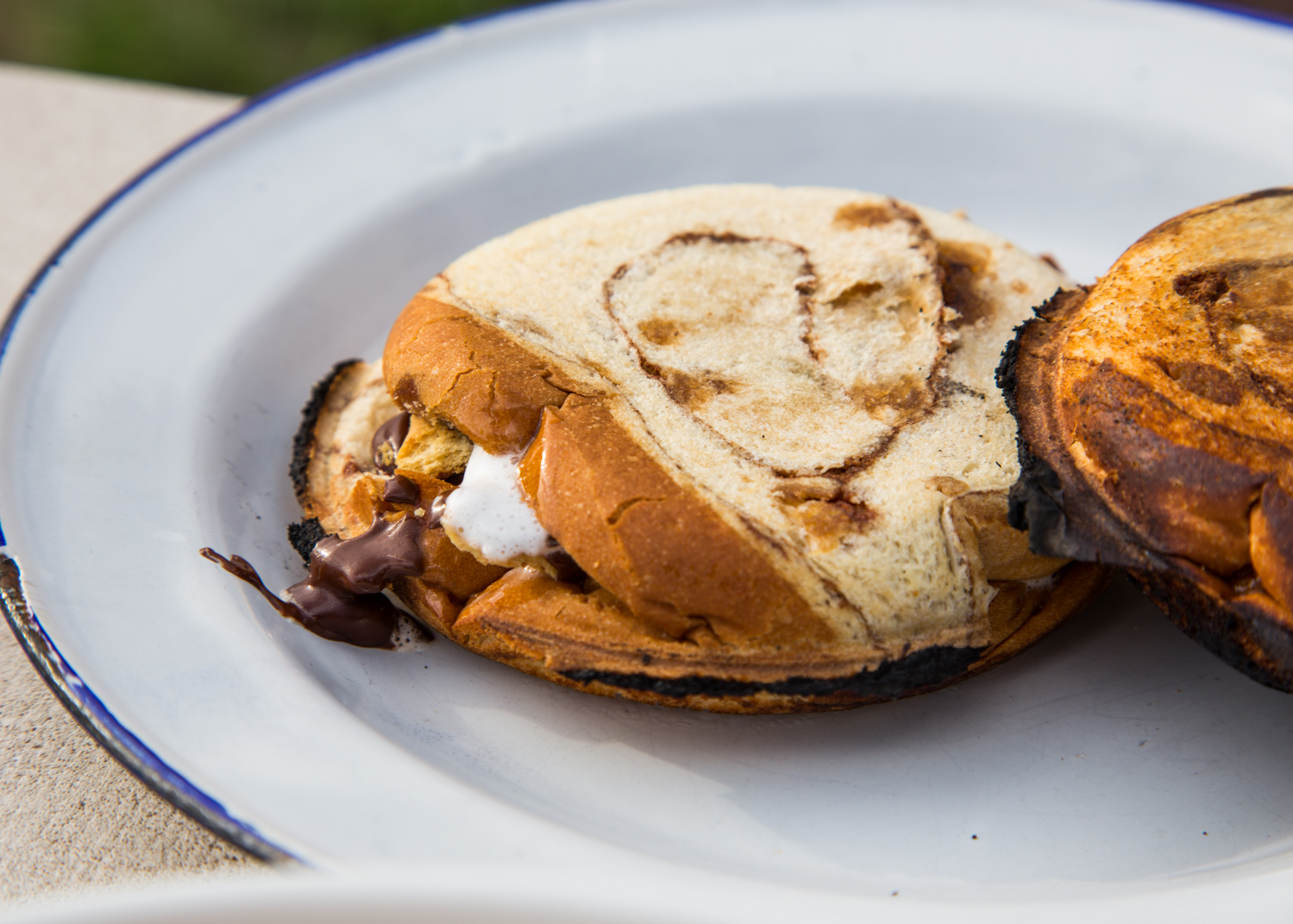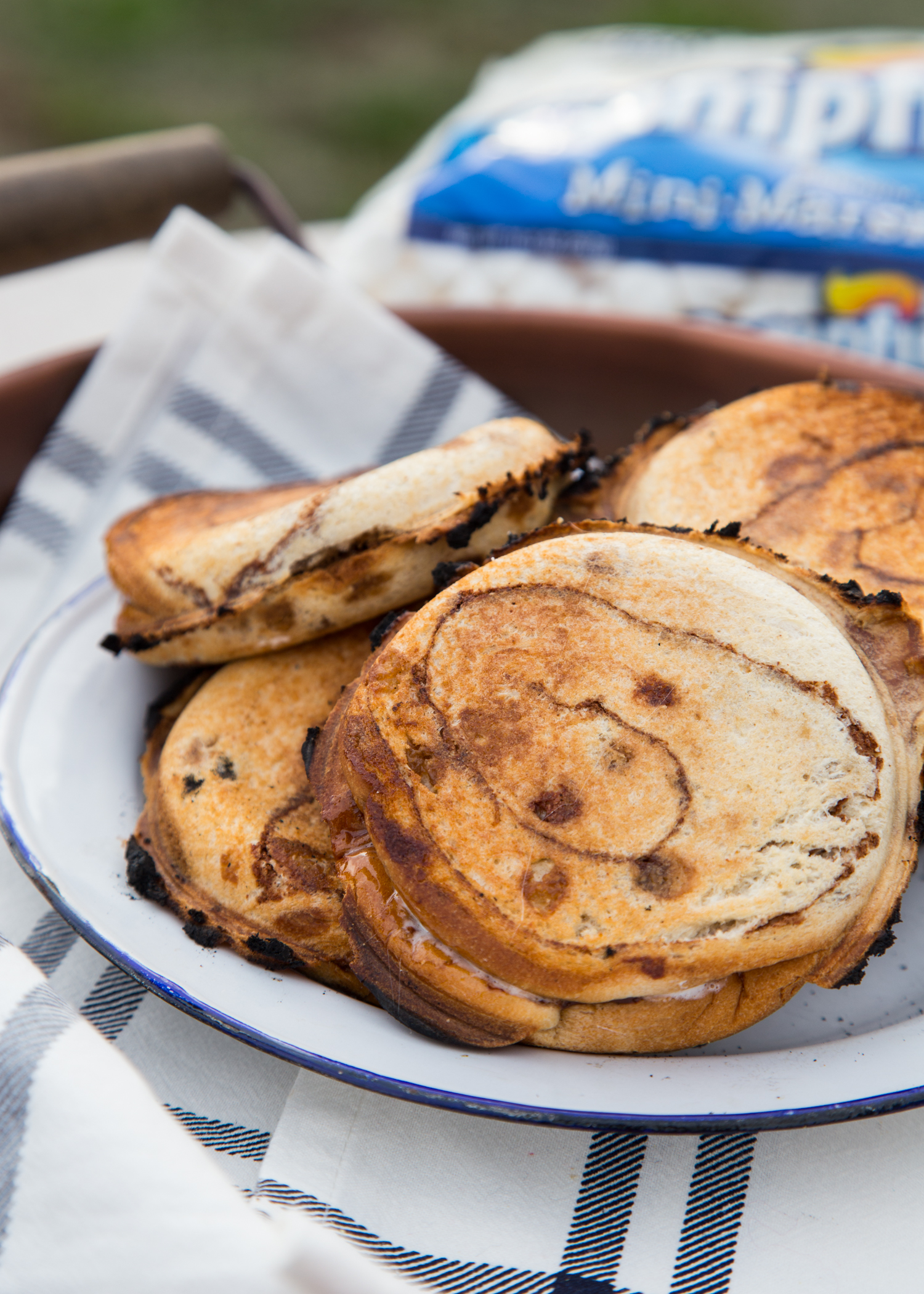 Campfire® Marshmallows is going to be hosting a recipe contest next week and I will be back to share all of that information with  you in a couple of days. In the mean time, check out my very favorite marshmallows from Campfire® on their website and on Facebook, Twitter, Pinterest, and Instagram.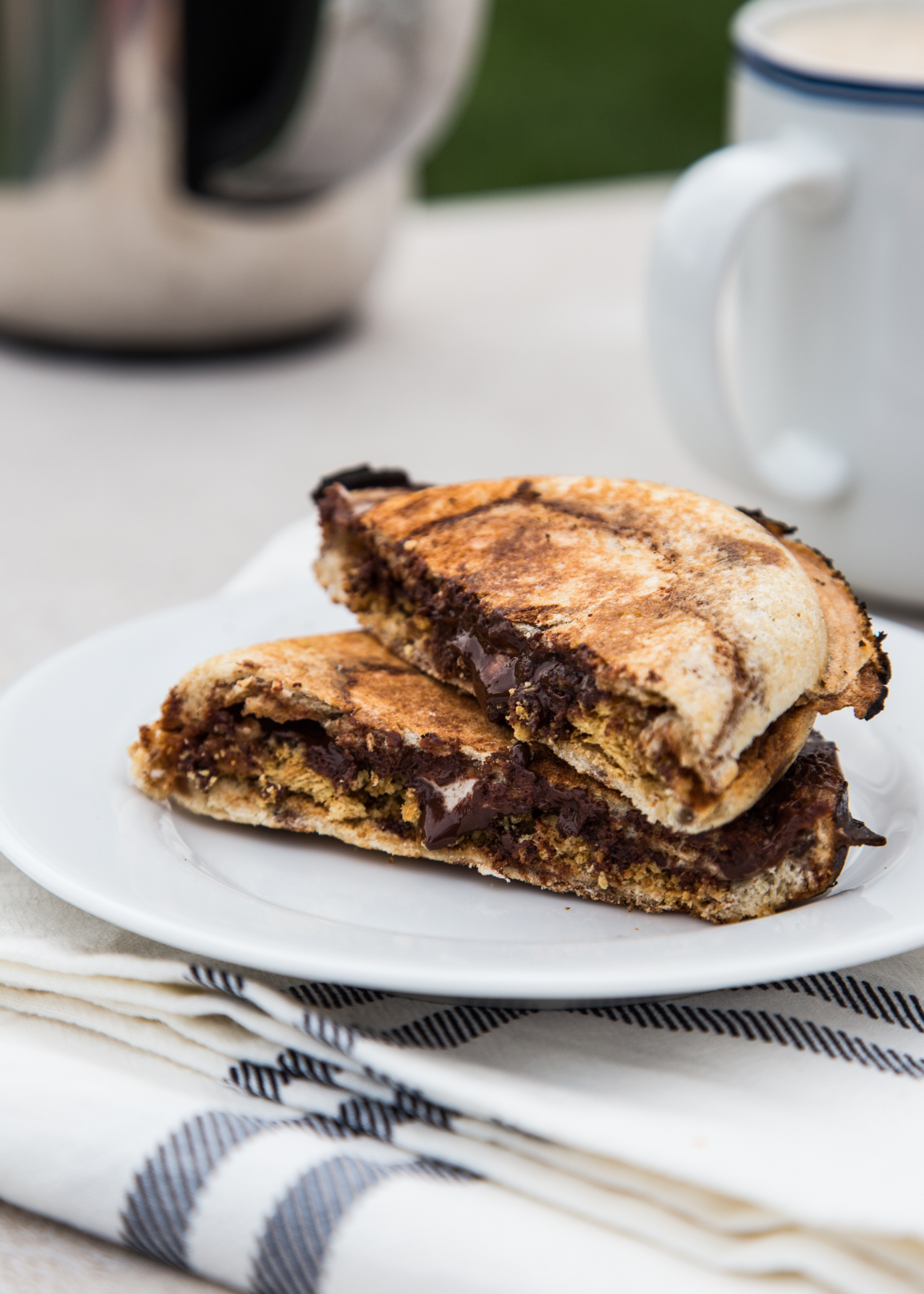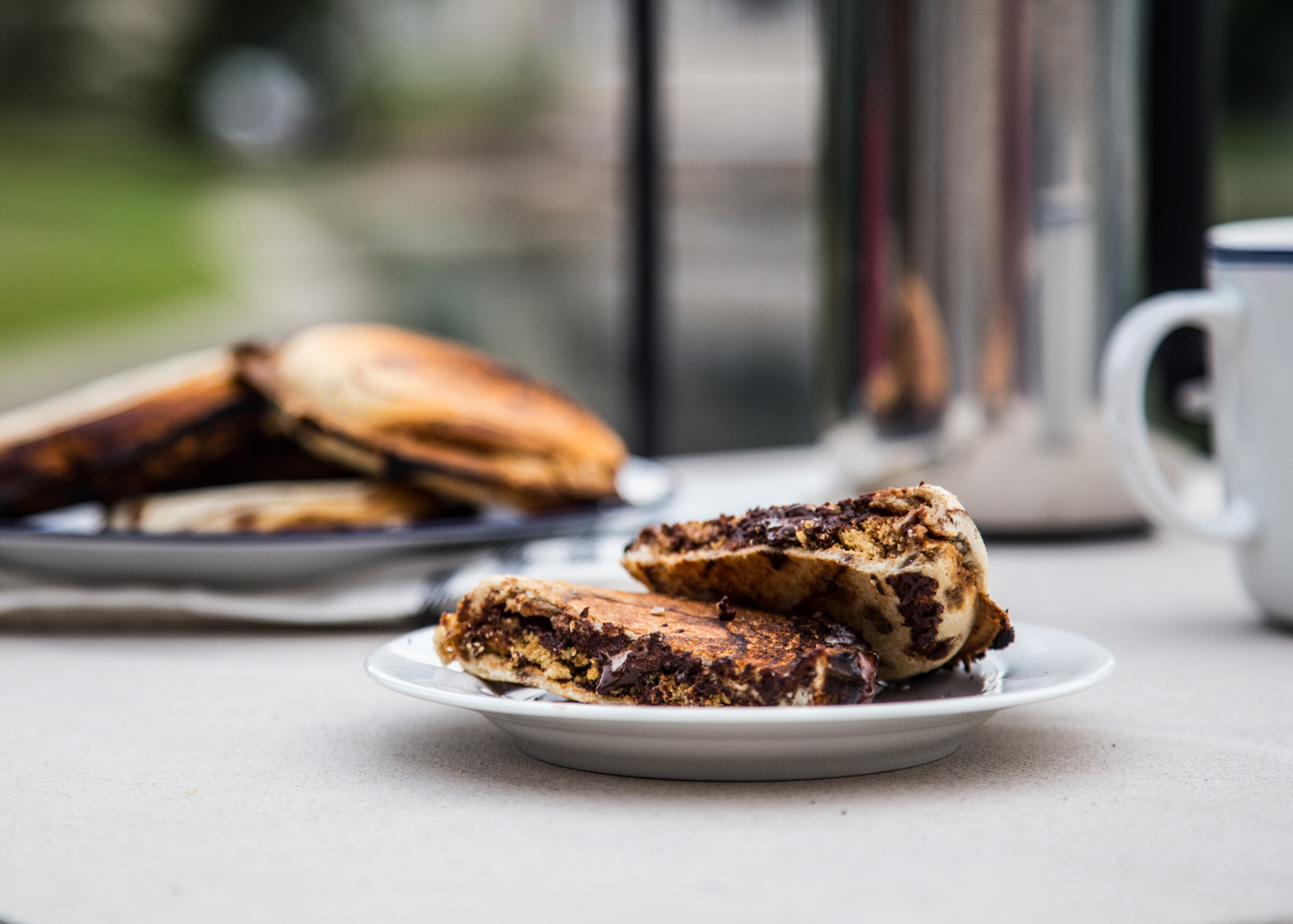 Happy Saturday!
S'mores Pudgy Pies Recipe
Yield: 4 pies
Prep Time: 5 minutes
Cook Time: 2-3 minutes
Total Time: 10 minutes
Ingredients
non-stick spray or oil for pie irons
8 slices cinnamon swirl bread
4 graham cracker squares, crushed into large crumbs
1/2 cup chocolate chips
1 cup Campfire® Mini Marshmallows
special equipment: pie irons
Directions
Lightly grease pie iron with oil or non-stick spray.
Place one slice of bread in one half of the pie iron. Sprinkle with 1/4 of the graham cracker crumbs, 2 Tablespoons of chocolate chips, and 1/4 cup of Campfire® Mini Marshmallows.
Place a second slice of bread over the marshmallows and close the pie iron. Pull any excess bread off with your fingers.
Cook pies over fire for 1 minute, flip and cook for an additional minute on the other side. Carefully open pie iron and tip pie onto plate. Enjoy!