spiced apple cider
Warm, spiced apple cider is just about the best drink to enjoy on a cool fall night. It's cozy and full of cinnamon, vanilla and cardamom – not to mention a good splash of bourbon. What's not to like?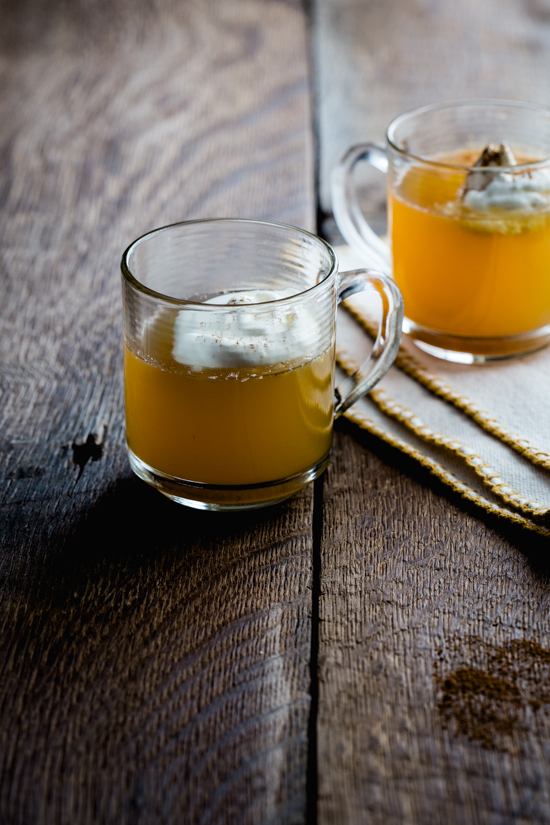 I am sprinting head first into Fall and not looking back. Cocktail Friday is here once again and with it I'm sharing another cool weather classic: Spiced Apple Cider with bourbon. Living in NW Ohio, we are graced with some pretty fabulous local apple orchards, not only here in Ohio, but in SE Michigan.
Every year we head to the orchard and gather up some apples as well as several jugs of fresh apple cider and a few dozen homemade apple cider donuts. You simply cannot beat the fresh donuts from the orchard.
In fact, when I was in the hospital after having the Baby (her birthday is in October), in lieu of flowers, my sister brought me a dozen fresh Apple Cider donuts from the local orchard. Seriously? Who would pick flowers over donuts? Not this girl.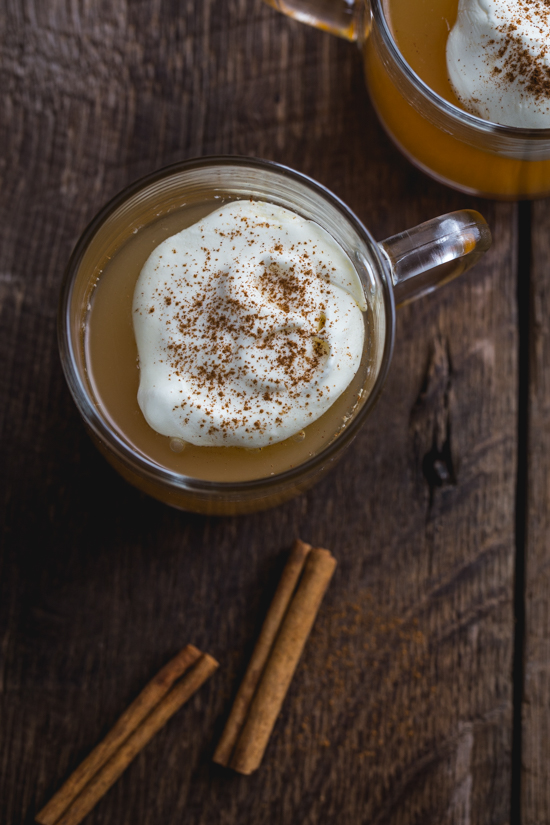 Anywho, back to the subject at hand: Spiced Apple Cider. It's rare that we have any kind of party in the fall that doesn't include a large pot of simmering, spiced apple cider. The spices vary somewhat, depending on what I've got on hand. This year, I thought it would be great to throw a fresh vanilla bean along with some classic cinnamon sticks and a pinch of my beloved cardamom.
If you know me, you know that I'm fairly obsessed with cardamom lately.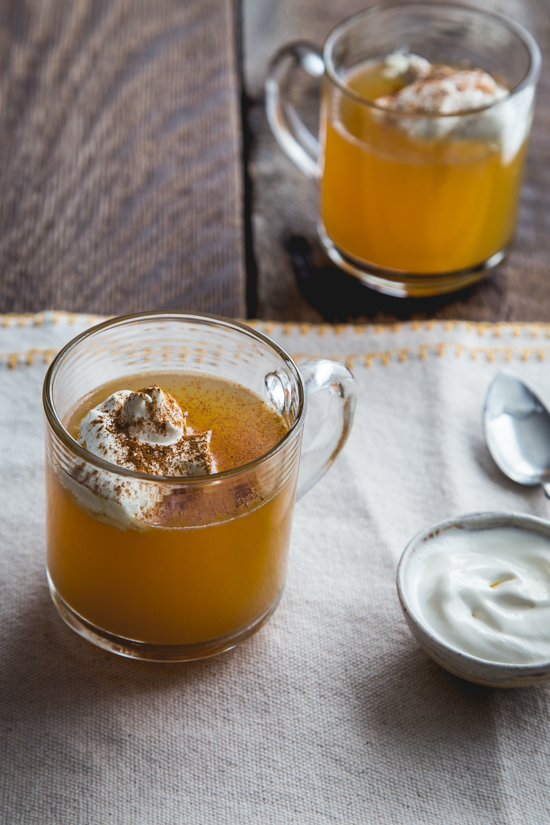 And because it's Cocktail Friday, this lovely amber drink wouldn't be complete without a healthy dose of bourbon.
Just thinking about it makes me want to throw on my fingerless mittens and snuggle into a cup – complete with Instagram selfie. Not that I'm one for selfies, but if I was, they would totally include me, plaid flannel and some sort of apple cider. Or coffee. And leaves. And a pumpkin or two.
This could take a while. So while I plan out this epic Fall selfie, head on over to My Baking Addiction to get my complete recipe and method for making this super simple Spiced Apple Cider recipe.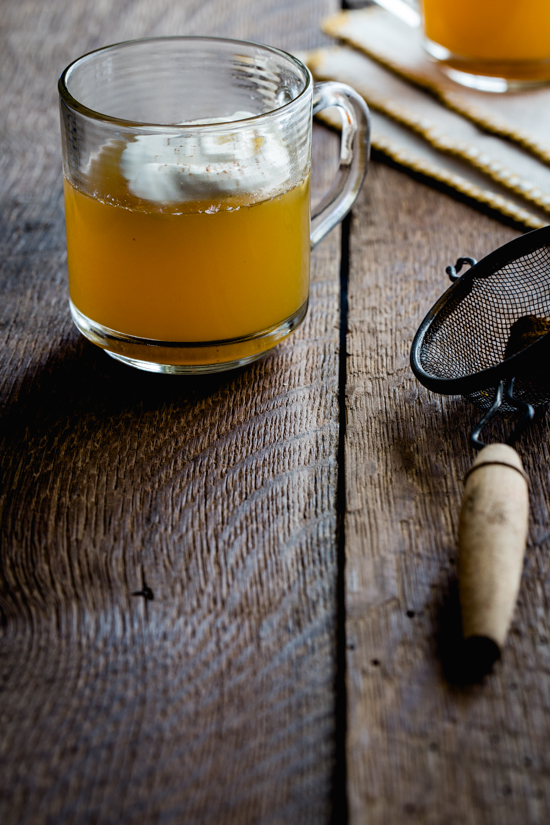 Want more apple cocktail goodness? Check out my other favorite apple inspired cocktails: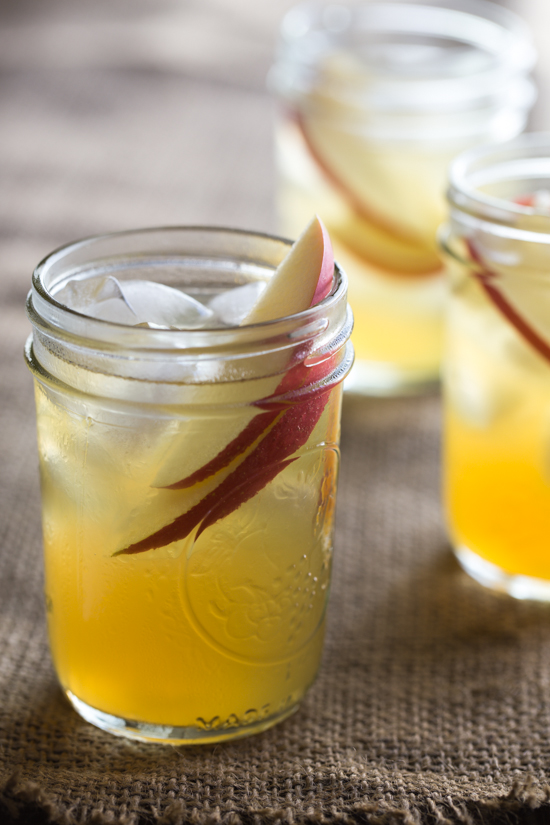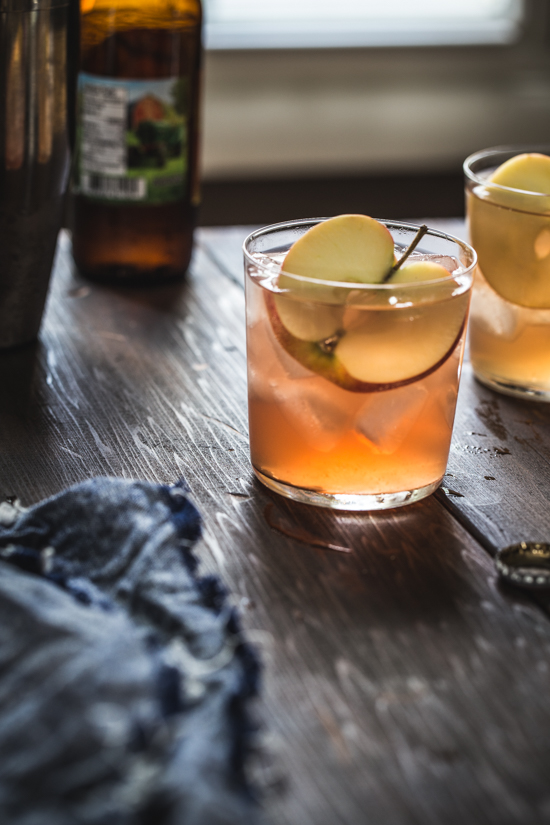 Cranberry Apple Cider Cocktail