mini apple pear crisps
A classic fall dessert gets a buttery, shortbread upgrade with plenty of Walkers Shortbread cookies. These mini apple pear crisps are warm, sweet and oh so comforting.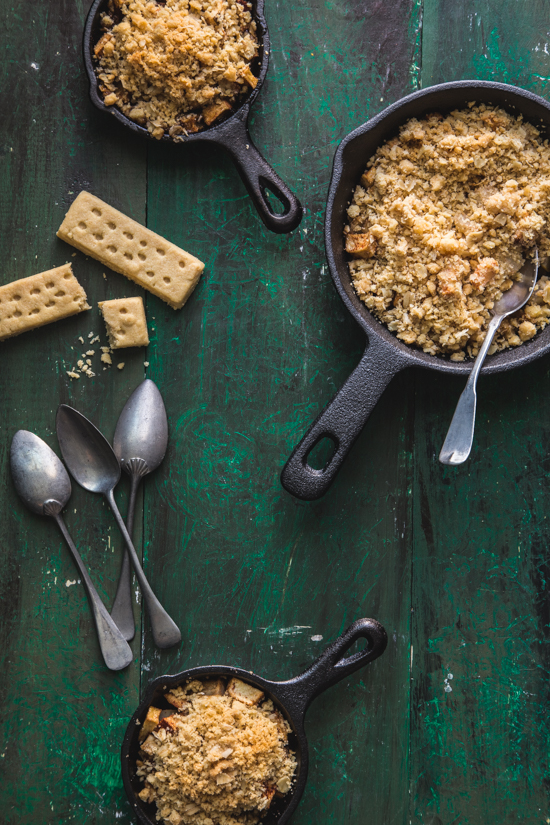 I'm going to be sounding like a broken record over the next few months. Fall is great! Woo Hoo, apples! Give Me Pumpkin! When all of these things are combined into a dessert, things get even more lovely.
I simply can't (and frankly, don't want to) help it. One of the things that I love most about Fall is my grandma's apple crisp. She makes a killer apple crisp and one that I'm thrilled to have the recipe for. She will often make it for family get togethers and, trust me, it's no hardship eating it again and again.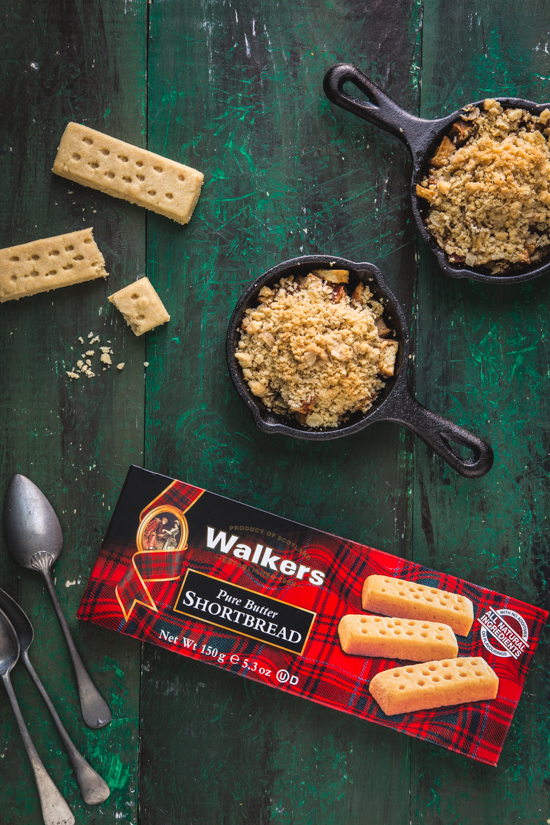 Every time I whip up any version of apple crisp, I always think of her. That and her pumpkin pie, but we'll get into that more in November.
When I got invited by Walkers Shortbread and my friends at Food Fanatic to create a Fall recipe using Walkers' amazingly buttery cookies, I immediately wanted to incorporate them into the crumbly topping of my grandma's apple crisp recipe.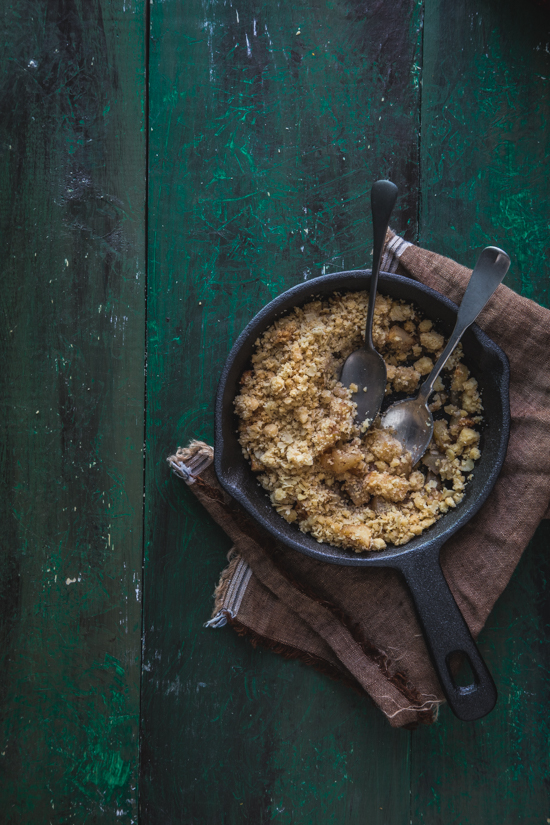 Walkers Shortbread has been a favorite of mine for years. Years and years, I tell ya. In fact I'm sharing that story over on Food Fanatic today along with this Mini Apple Pear Crisp recipe. You can also just simply scroll to the bottom of this page for the full recipe and instructions.
Speaking of this recipe, I need to confess my obsession with mini skillets. I was strolling through one of my favorite local stores and saw these totally adorable skillets that are actually intended to be used as spoon rests, but are totally legitimate cast iron and can be used to bake or melt butter.
Well, it turns out the were the perfect size for these mini apple pear crisps! Portion control and cuteness all rolled into one. I made one with my slightly larger small skillet and it was the perfect size for a dessert for two.
What can I say? I was feeling romantic. Whether you bake up some individual or treats for two, definitely give these apple pear crisps a try this season! You're gonna love 'em!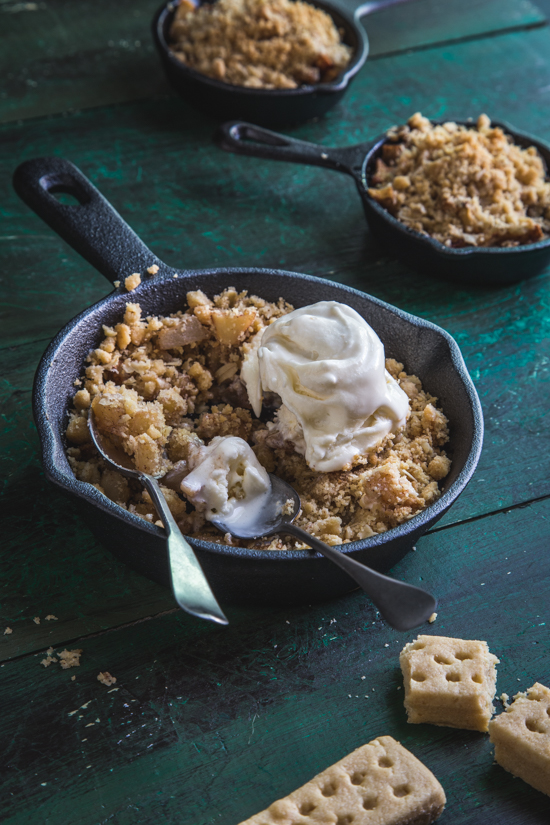 Happy Friday!