Thursday Thoughts // Easter Edition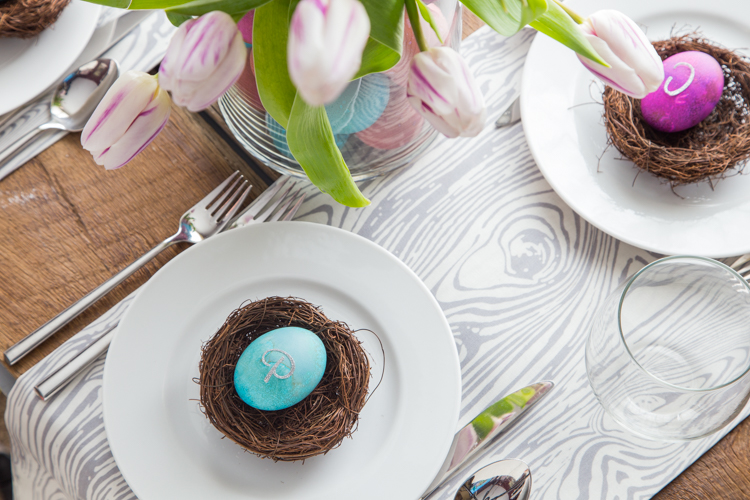 Happy Thursday!
This week felt like a good week to catch up.
Lent has gone by so quickly. Has it gone fast for you, too?
I feel like the true start of Spring is after Easter. Being in Ohio, it's always cold here until about the middle of April. True story, it's been 30 degrees and rainy for the past few days.
So, let's focus on some sunshine, colorful goodness, shall we?
Here are a few things that I'm loving right now! From Easter egg ideas, last minute recipe ideas, and just plain fun stuff (hello, Netflix, my old friend).
Let's get to it!
I'm pulling out this fun and simple Easter Egg dyeing ideas out this weekend for sure!
Not into food coloring? Check out these Naturally Dyed Easter Eggs.
When you get assigned a last minute vegetable side dish for Easter.
When you want to bring something sweet and Springy that comes together in minutes.
When you want to take deviled eggs to the next level!!
The Good Place is positively the smartest and most clever show I have see in years. BINGE IT! (first season on Netflix, second season on the NBC app).
The new (and last season) of New Girl is starting April 10th and I am feeling very happy/sad about the whole thing. (Seasons 1-5 are on Netflix, Season 6 is available on the Fox app)
My kids have been reading the Wrinkle in Time series and have been loving them! We went and saw the movie a couple of weeks ago but it was just ok. Have you seen it? Did you like it?
My mom and sister got me hooked on The Crown. Woah! As someone who really doesn't care one way or the other about the royal family, I was shocked at how much I loved this show. Also on Netflix!
I have been trying to find another show/movie on Netflix to watch, but have been struggling. I have started quite a few only to fizzle out when they get boring (Seven Seconds, The Five, the newest season of Grace and Frankie, The Frankenstein Chronicles, Santa Clarita Diet, Love). Do you like any of these? Do I need to give them another chance?
What are you loving on Netflix right now? I need some new recommendations!!
I hope you all have a very happy and blessed Easter!
xoxo
Emily