Tropical BBQ Chicken Skewers

This post, Tropical BBQ Chicken Skewers is sponsored on behalf of ALDI. All opinions are, as always, my own. Thank you for supporting the brands and partners that I love and that help make Jelly Toast possible! xoxo – Emily
Hey friends! I hope you all are enjoying your summer so far! We have had a crazy few weeks, but crazy in an awesome way. We have been resting up but also doing a bit of traveling. If you follow me on Instagram or Snapchat, you have probably seen a few beach photos and possibly a seashell or two. A and C are pretty much obsessed with searching for shells. In the past, I never would have considered myself a beach lover, but this is my summer of being open to new ideas and possibilities. It turns out, with the right amount of sunscreen, that spending the morning on the beach with my toes in the sand is pretty great. Who knew?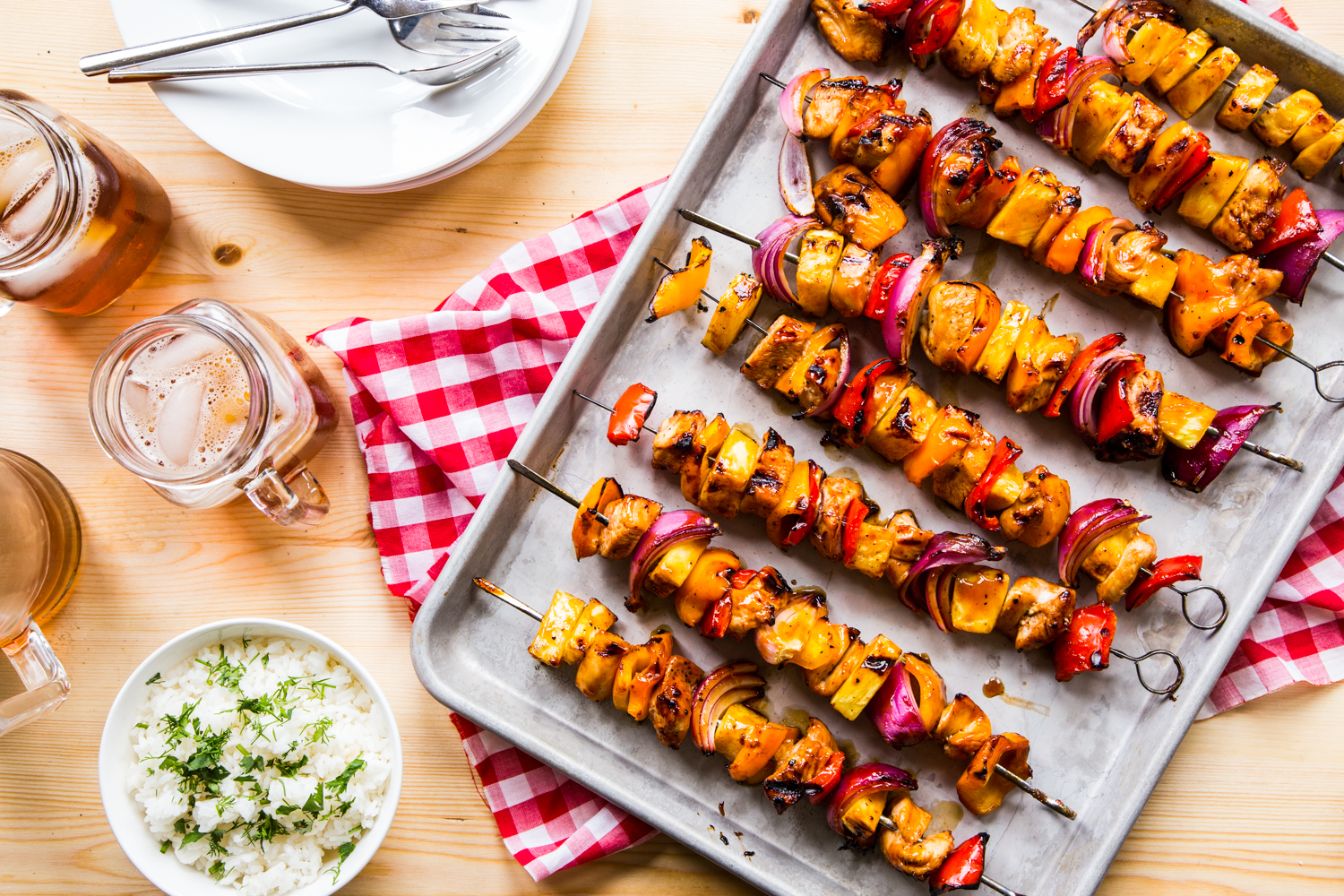 Another thing that I'm adopting this summer, as you may have noticed, is eating pretty much all of my meals outdoors. Again, why not? I pretty much cook all of my meals, at least partially, on the grill these days so it just makes sense to enjoy eating them outside, as well. Our new patio has been my favorite place of late to enjoy my morning coffee and, of course, our family dinners. One of the tastiest, and easiest, dishes to come off of our grill recently are these sweet and spicy Tropical BBQ Chicken Skewers.
The sauce is made from a few of my favorite ALDI staples: SimplyNature® Organic Original BBQ sauce and some BERRYHILL Sweet Orange Marmalade. The marmalade adds a caramelized sweetness to the finished skewers that is just so incredible. Never Any! Boneless skinless chicken breasts, some colorful bell peppers, sweet pineapple, and spicy red onion (also from ALDI!) are a perfect balance of sweet and tangy. I just served these up with some simple herbed rice which is just cooked rice with some chopped fresh cilantro and mint.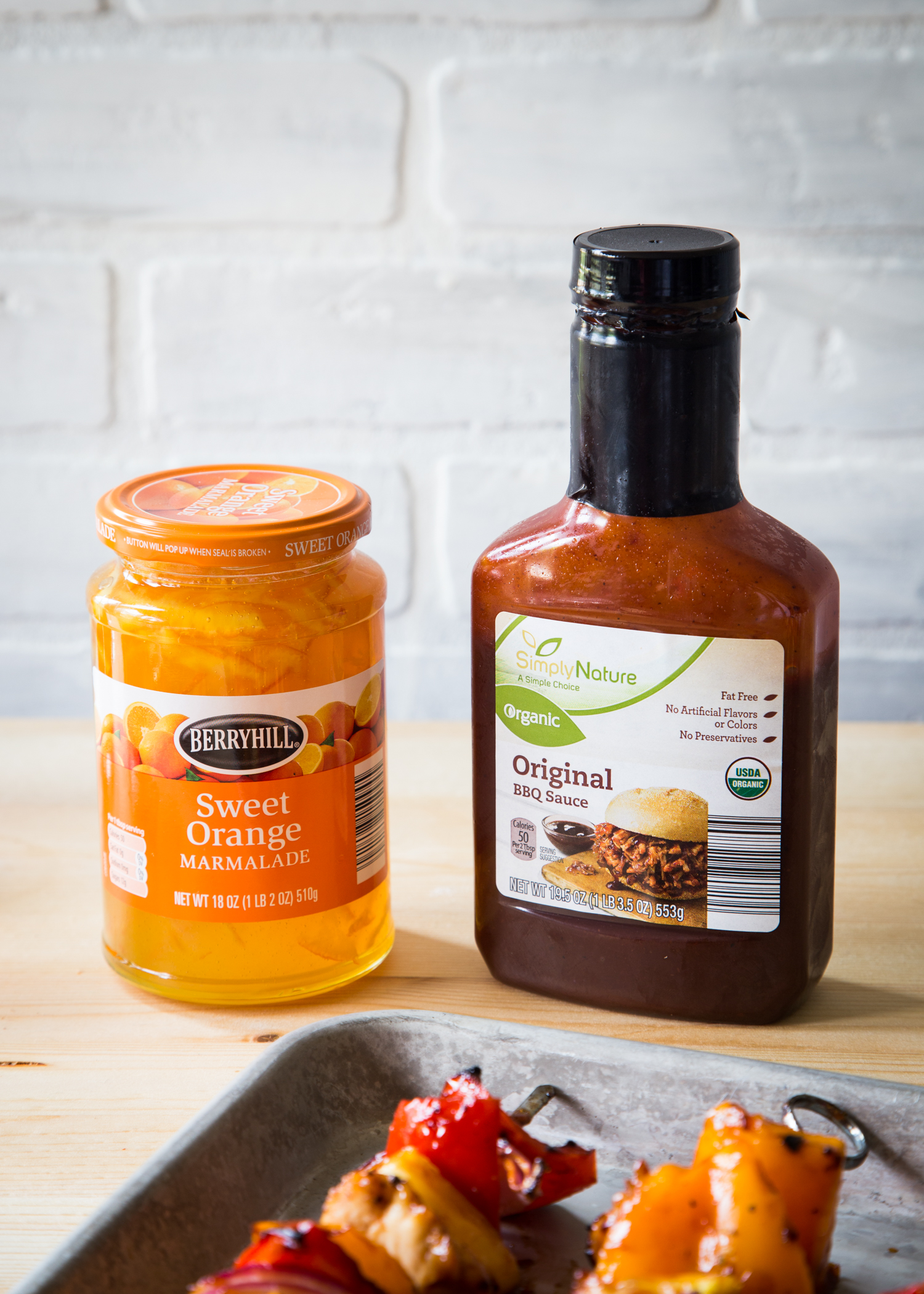 I grew up eating shish kabobs all summer long because my dad loved making them. In fact, that's one of my earliest cooking memories is helping him assemble all of the ingredients and place them on the metal skewers. As a result, I am always making different kinds of skewers in the summer and these Tropical BBQ Chicken Skewers are one of the easiest and tastiest versions I've made in a long time. So far, we've had these four times this summer (and counting!)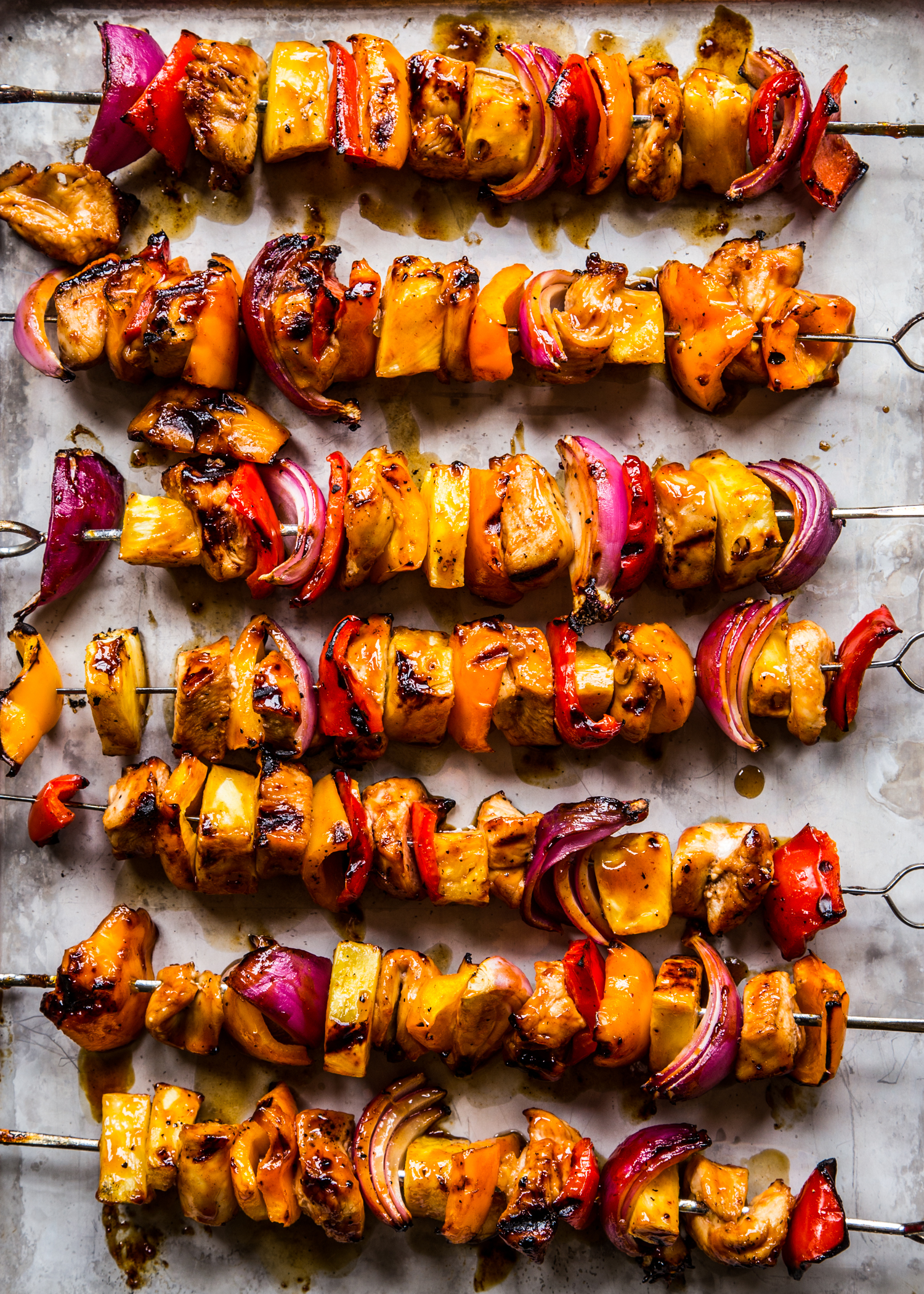 What are your favorite summer meals to cook up on the grill? I'd love to hear what you're making!
For more information about the awesomeness that is ALDI, visit ALDI.us, blog.ALDI.us, facebook.com/ALDI.USA, pinterest.com/ALDIUSA, twitter.com/ALDIUSA and instagram.com/ALDIUSA.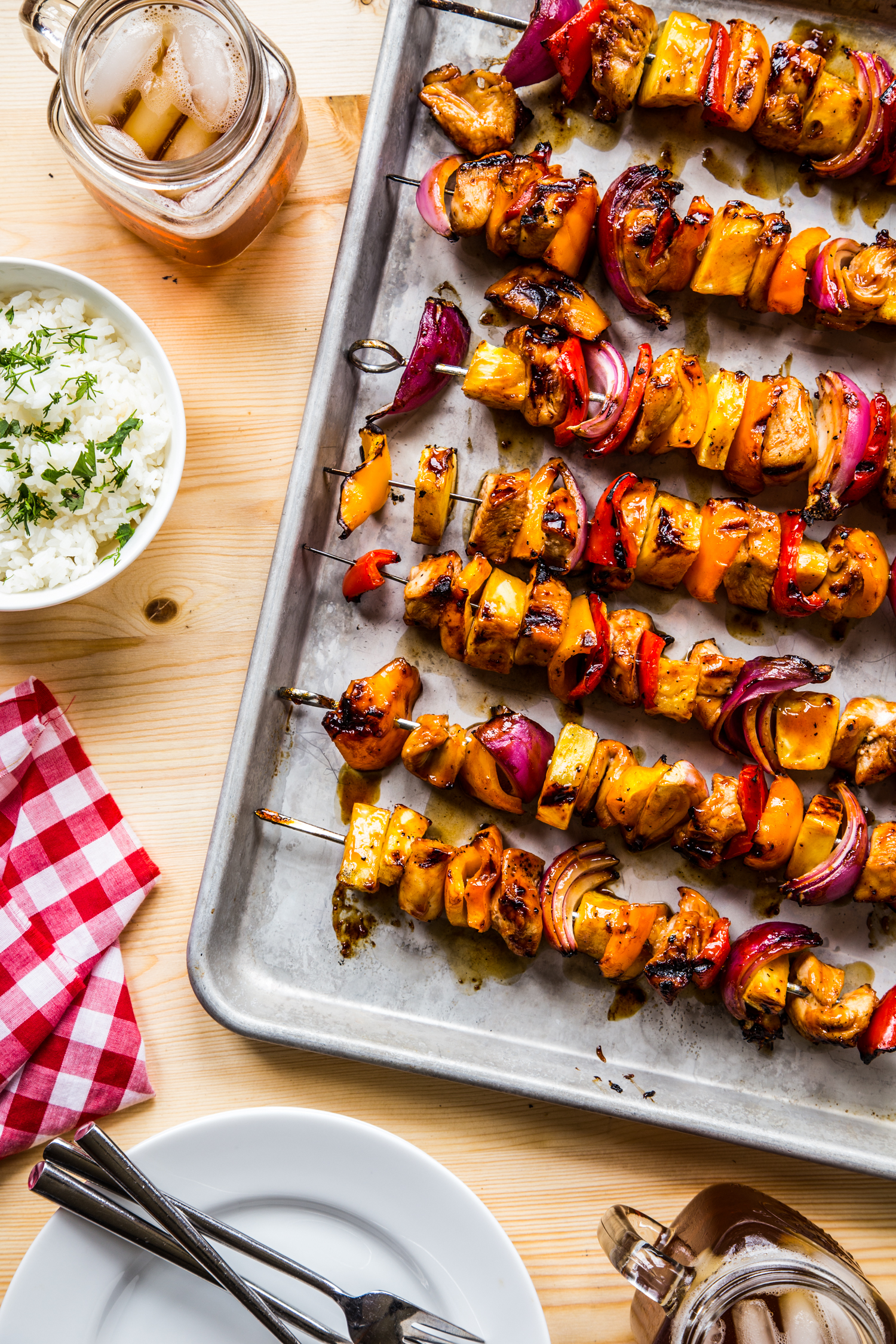 Happy Monday!
[cft format=0]