Flavored Milk: Three Ways

This post, Flavored Milk: Three Ways, is sponsored on behalf of The National Milk Life Campaign. Thank you for reading Jelly Toast and supporting the brands and partners that I love and that help make Jelly Toast possible. 
Motivation can be an elusive idea. I often wonder why my body and mind fluctuate in their motivations throughout the year. I've spoken before how I am not a big believer in New Year's resolutions, but rather find myself multiple times a year needing to refocus my energy toward being the best version of myself. That means paying attention to time spent with family and trying to cut down on time spent with my nose glued to my phone or my body plunked in front of the computer. That means becoming more active and finding activities that inspire me to keep going. That means taking care of my body with the food that I eat to make sure that I'm nourishing myself from the inside out.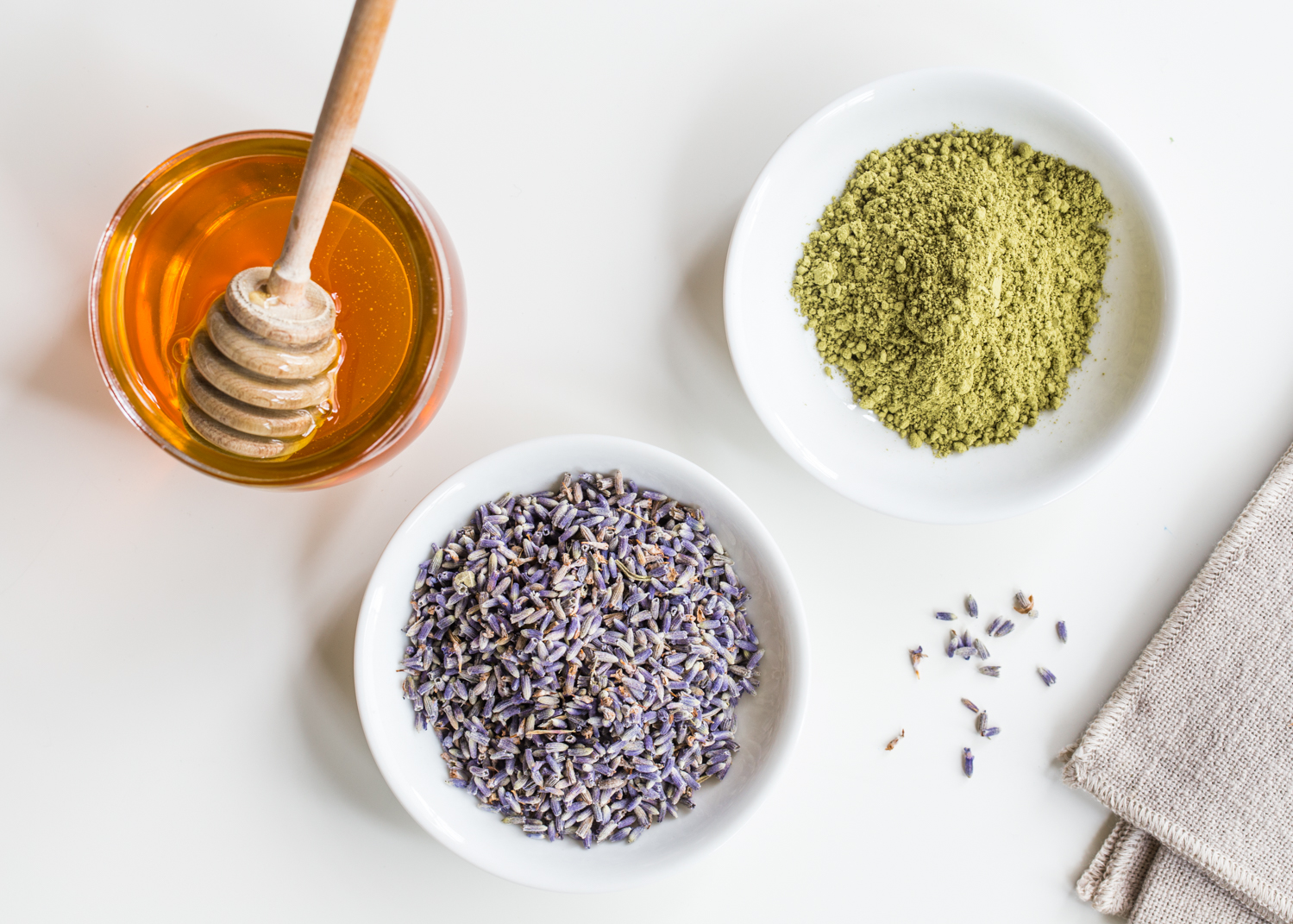 At the beginning of this month, I started a daily yoga practice that has been a breath of fresh air. Every morning I wake up and start the day on my yoga mat and it has been amazingly restorative. It's shocking that I actually look forward to getting up every morning at 5:45 but to me, that is a sign of finding great inspiration. That inspiration has motivated me to be more thoughtful about my eating, as well. During year when my kids are in school, I struggled to keep up with a regular eating routine. There were days that I would work all day not bothering to stop for a sit down meal and before I knew it, it was time to head out and pick them up. Now that they are home, it's been much easier to sit down with them and make us all breakfast and lunch that will give us energy and stamina throughout the day. They are like little reminders to make sure that I'm taking care of not only them, but myself as well.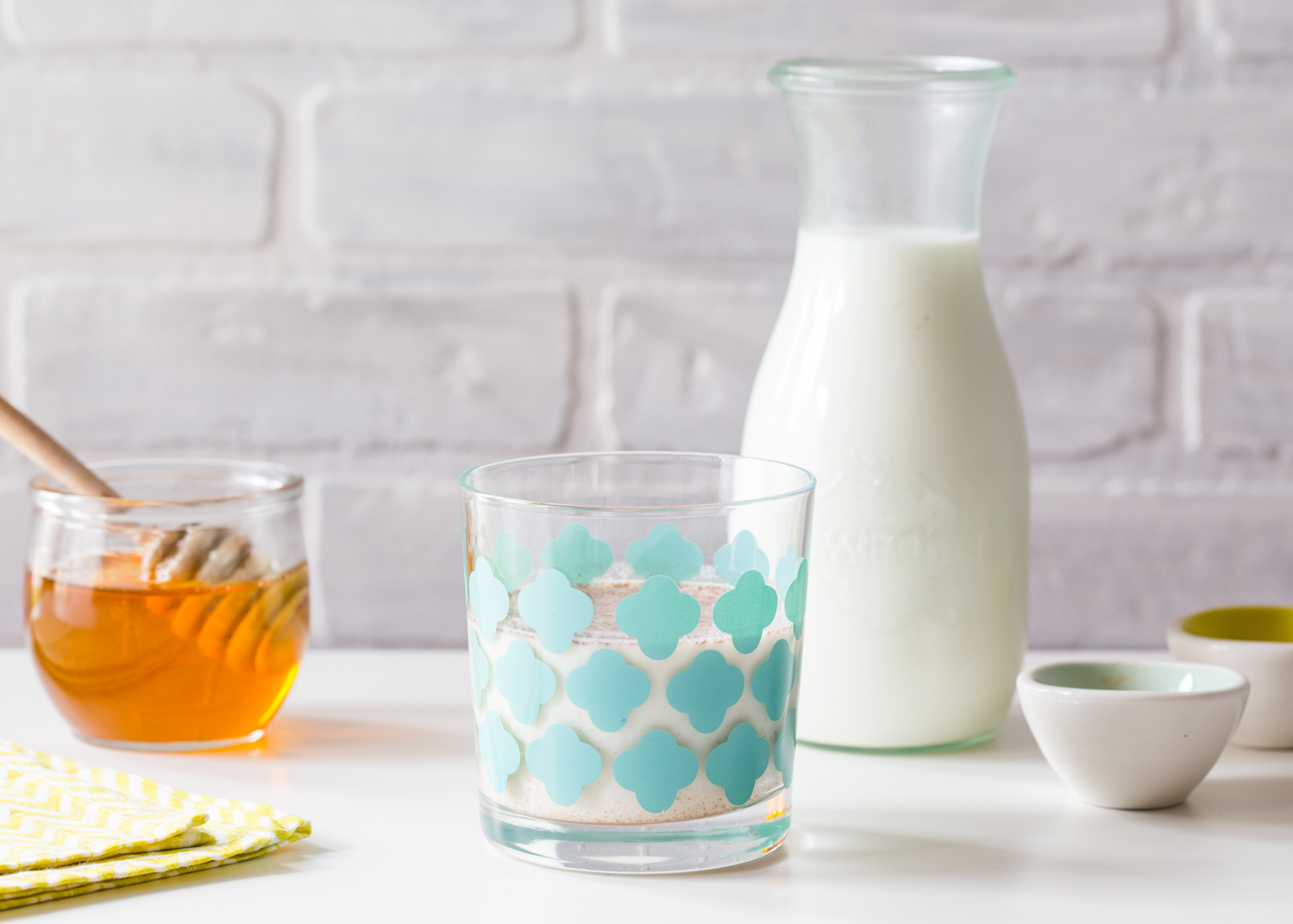 It's appropriate that June is National Dairy Month because I have been have been feeling inspired to play around with some fun flavored milk recipes to enjoy with our breakfast and lunch. It's so important for kids, and adults, to get high-quality protein at every meal, especially breakfast. One of the easiest ways that I have found to do that is to have us drink milk on a regular basis. An 8-ounce glass of milk with breakfast and lunch is a simple and wholesome way to provide 9 essential nutrients that our bodies need, including 8-grams of protein. I have noticed the days that I enjoy a glass of milk in the morning, that I am less likely to find myself scouring the pantry for less-than-ideal snacks before lunch.
My kids are big milk drinkers and during the school year they buy milk to go with their packed lunch every day. I love the addition of milk to their daily lunch because it's the original farm-to-table food! Because the kids are home for the summer, we have been experimenting with some fun new milk flavors just using some of our standard pantry staples. We have had a couple of flavor fails in our attempts to create some exciting new flavored milk recipes (let's just say that mango milk was not as good as it sounds due to the high amount of acid in the fruit) but we have had some really amazing victories, as well.
Here are three of the very best flavored milk flavors that we have come up with so far:
Chocolate Banana Milk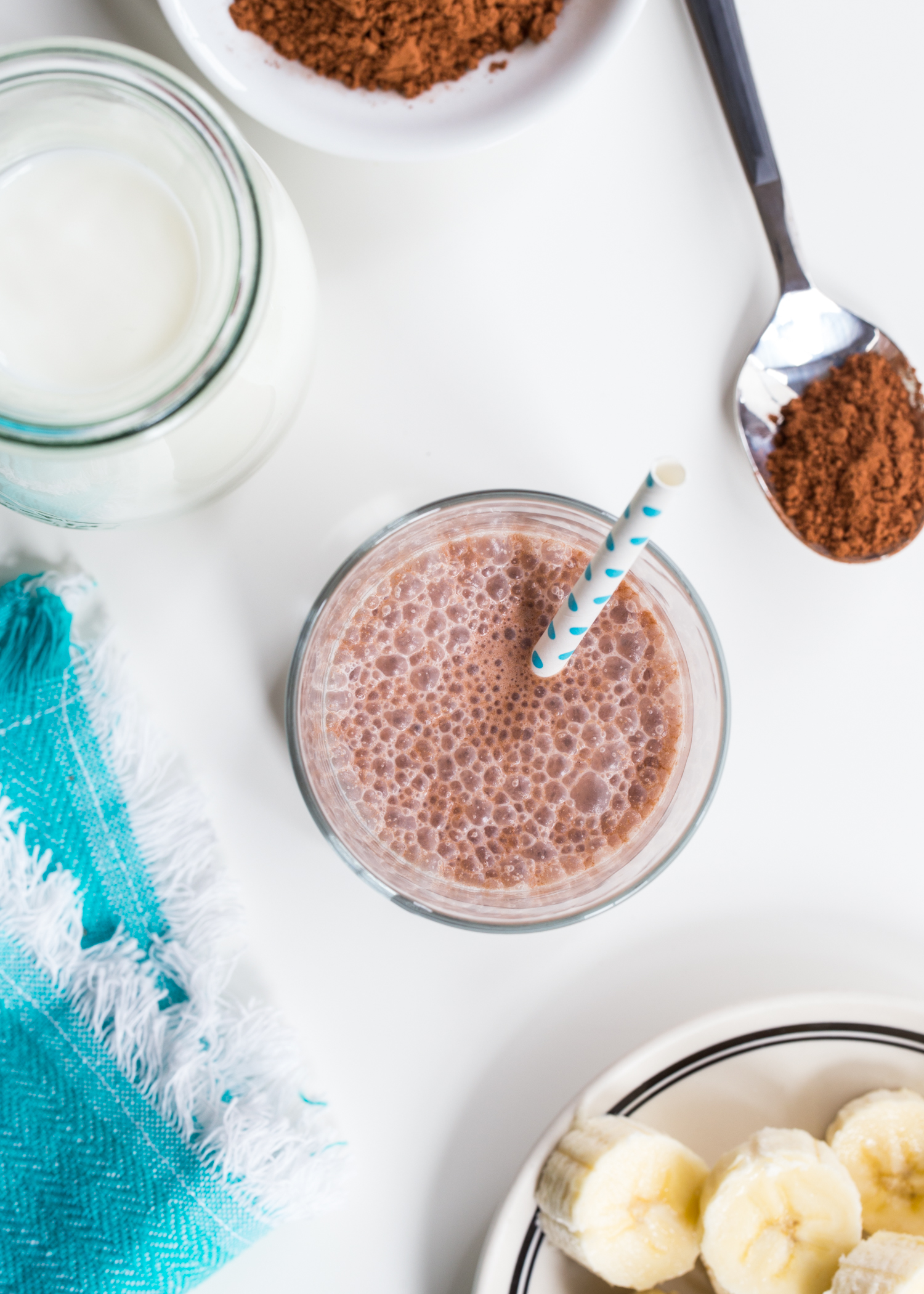 This milk is pretty incredible. We always tend to have bananas on the counter and for some reason, there is always one left that has gotten a bit over ripened. Yes, you could whip up a banana bread, but next time you have a slightly spotted banana staring you down from the counter, give this chocolate banana milk a try. The ripe banana brings all the sweetness you need and a small amount of unsweetened cocoa powder gives it a chocolatey kick. I have found that the cocoa powder and banana mix into the milk best if blended in a blender. If you have an emersion blender, that works well too! The creaminess from the banana makes a glass of fat free milk taste like a decadent treat. This was a hit all around, both the kids and the grownups loved this one.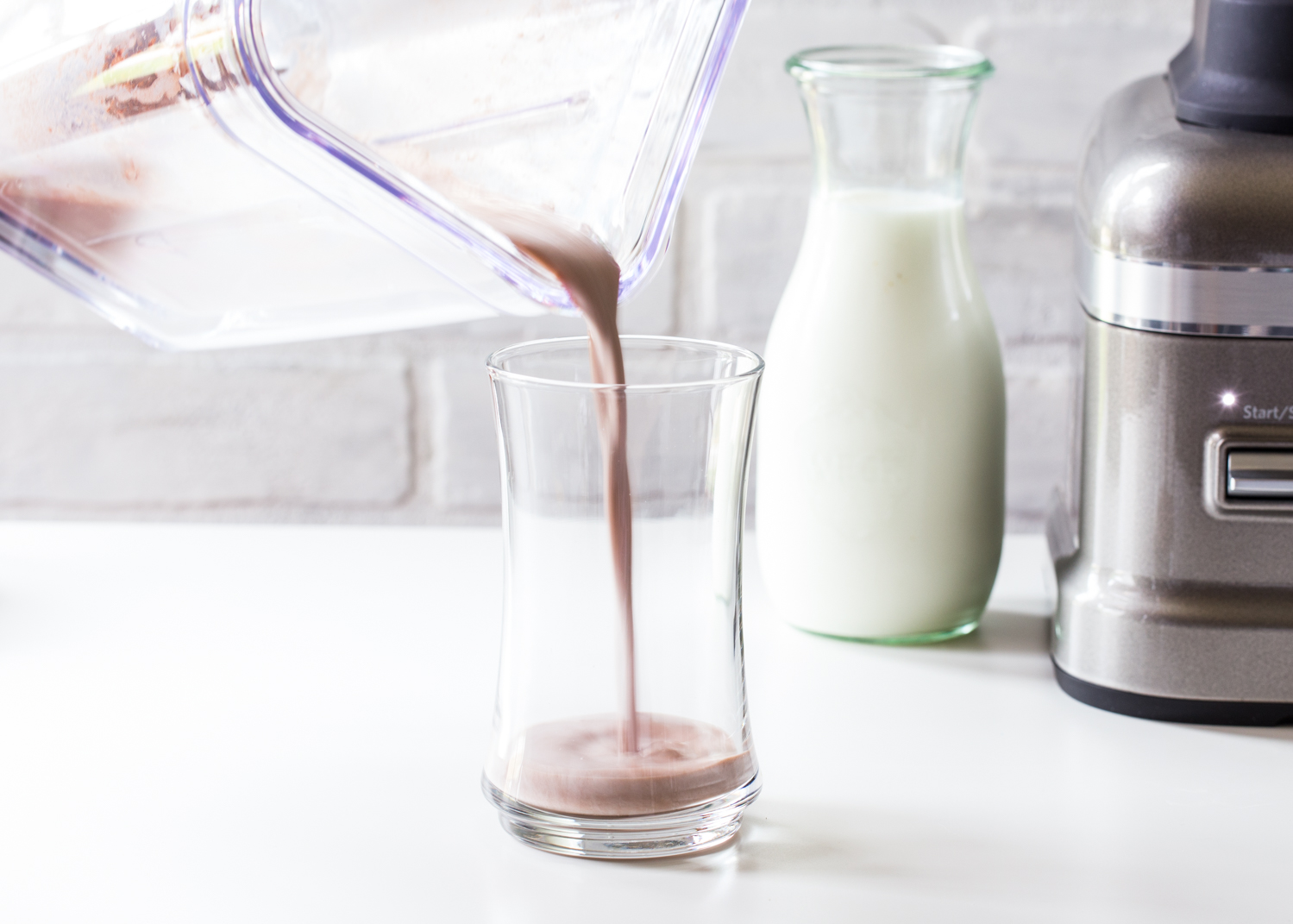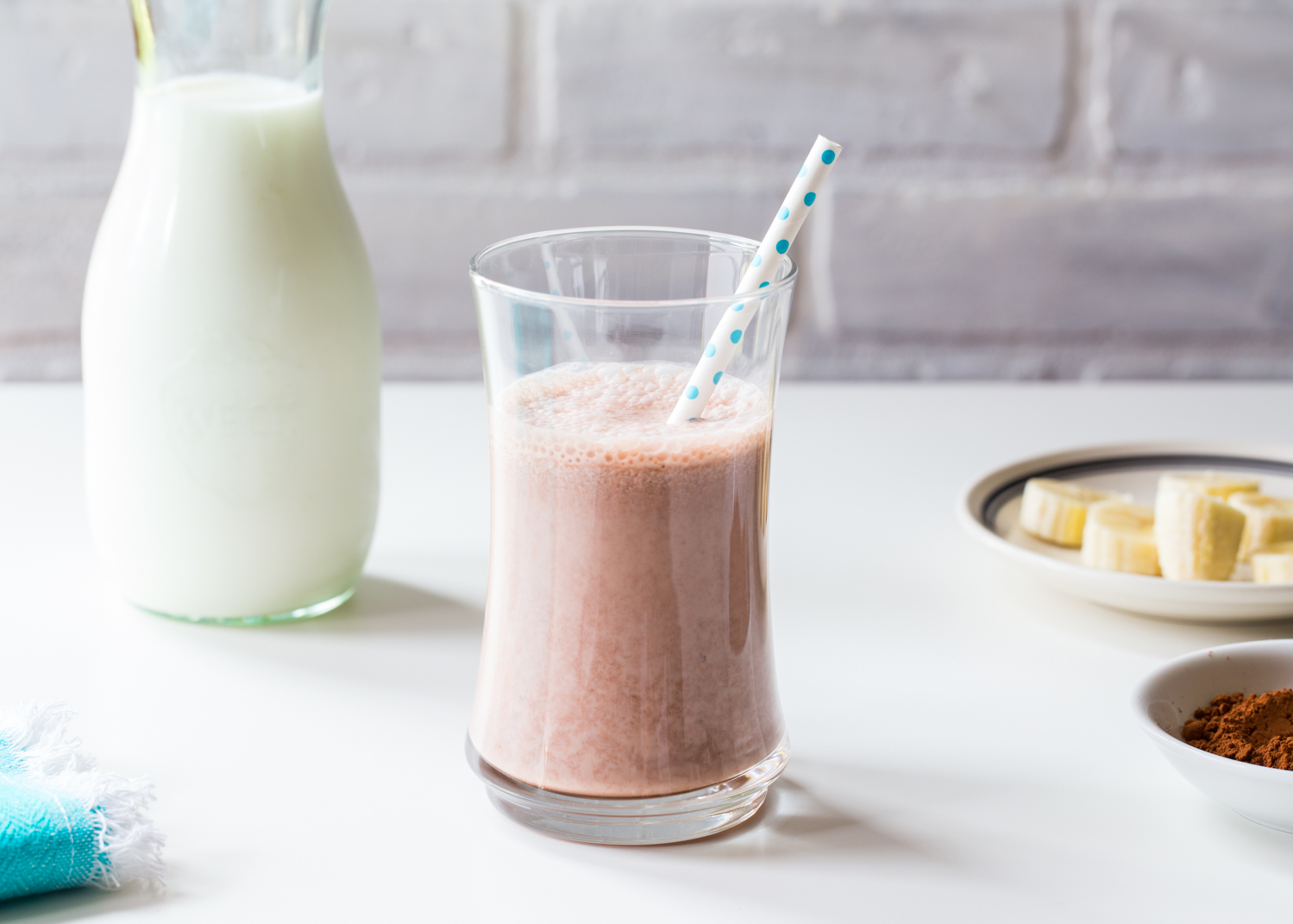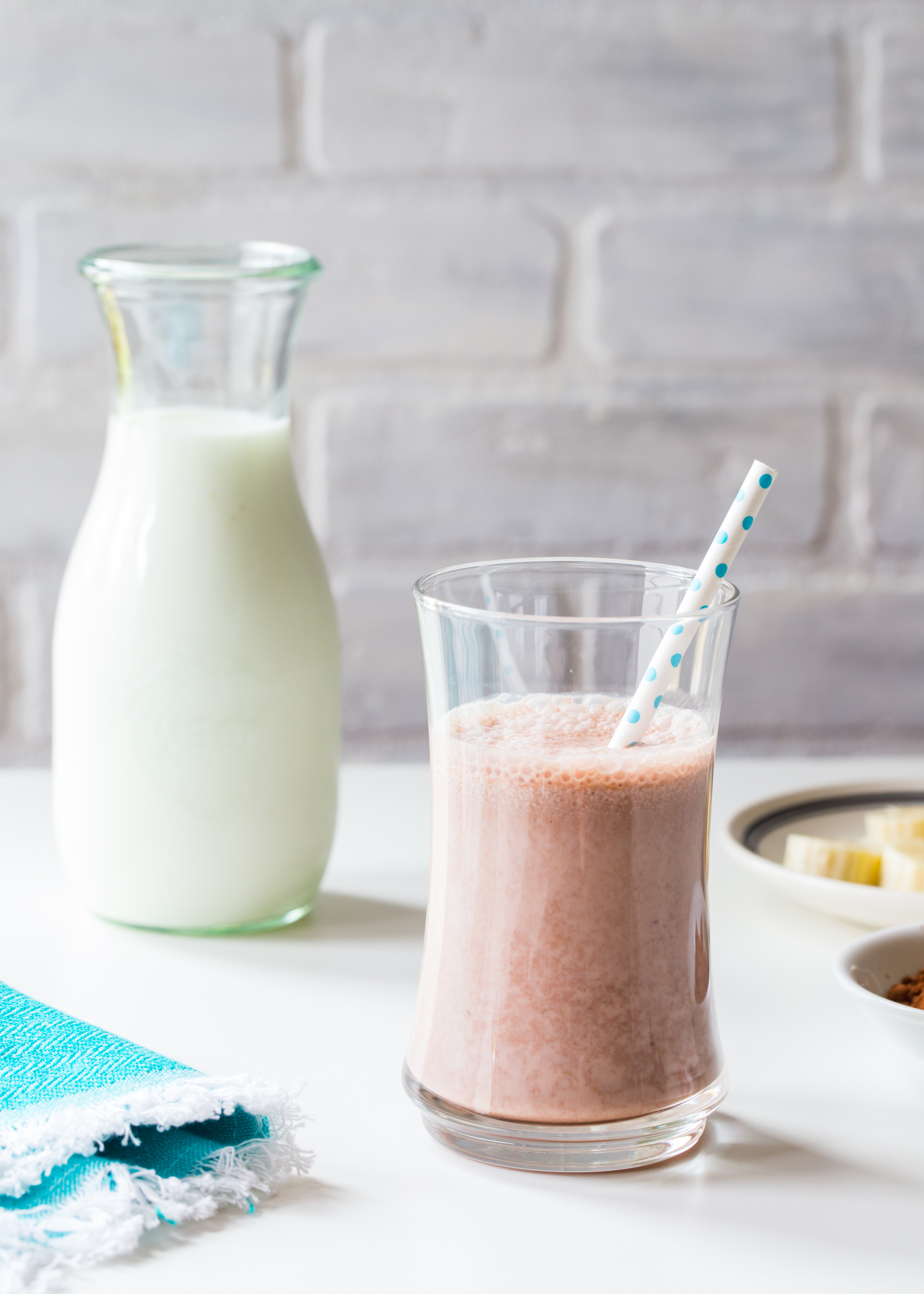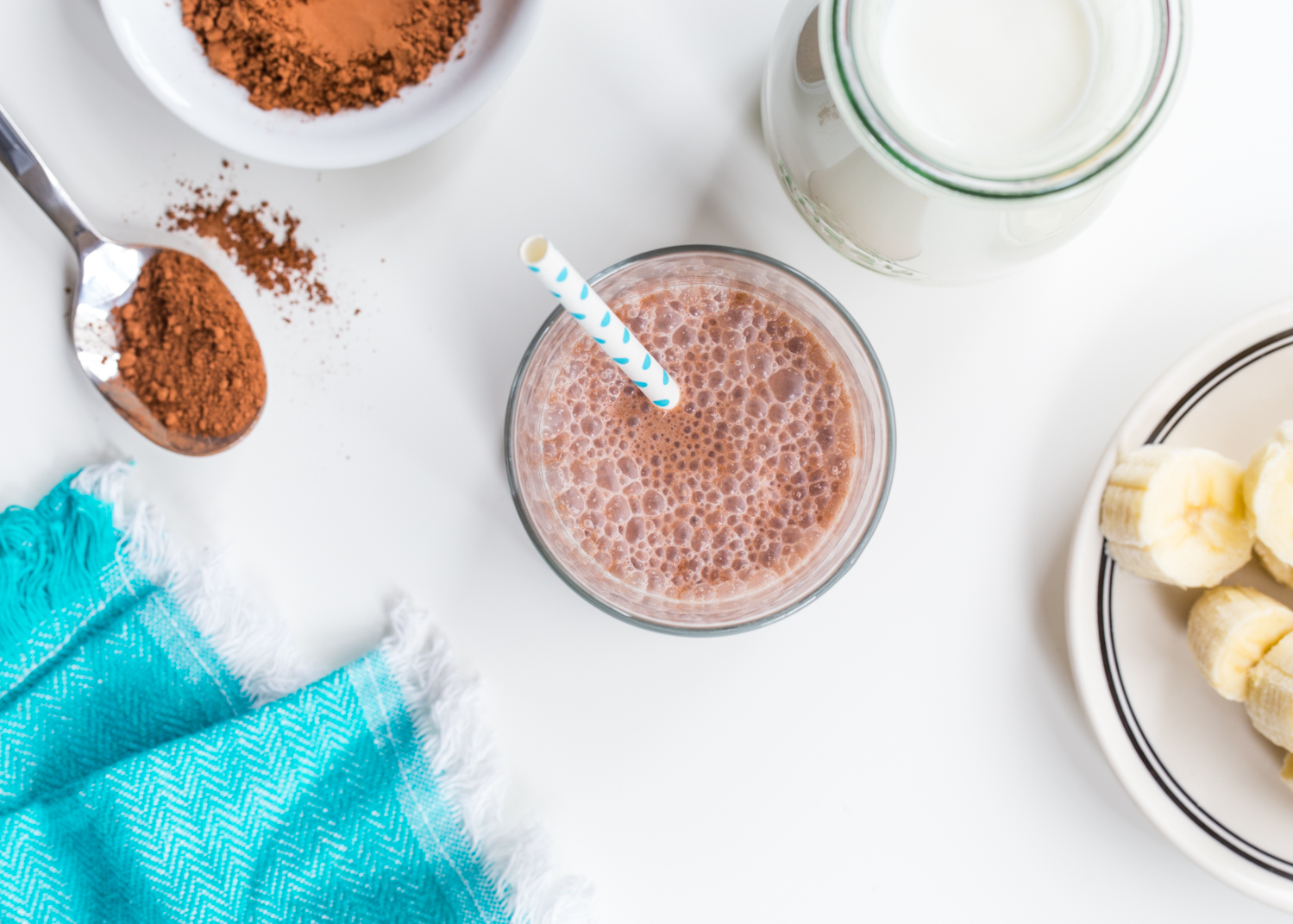 Vanilla Cinnamon Milk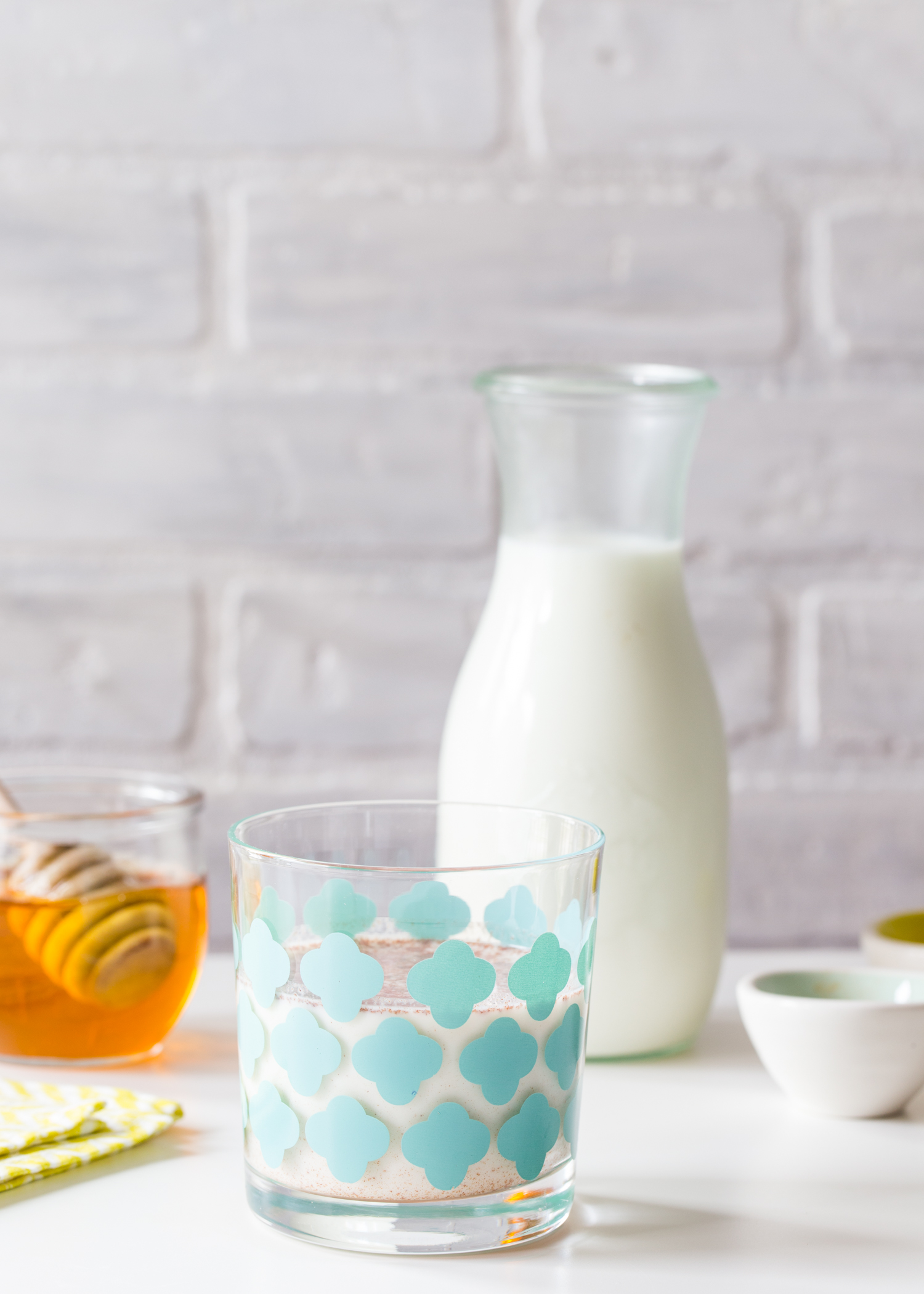 This milk was inspired by the dredges of milk from a bowl of cinnamon toast cereal. You know that delicious cinnamon-y milk at the bottom of the bowl? So good. Well, for this we tried using honey as the sweetener with a touch of pure vanilla extract and a pinch of cinnamon. The results are quite delightful! Warmly spiced with just the right amount of sweetness.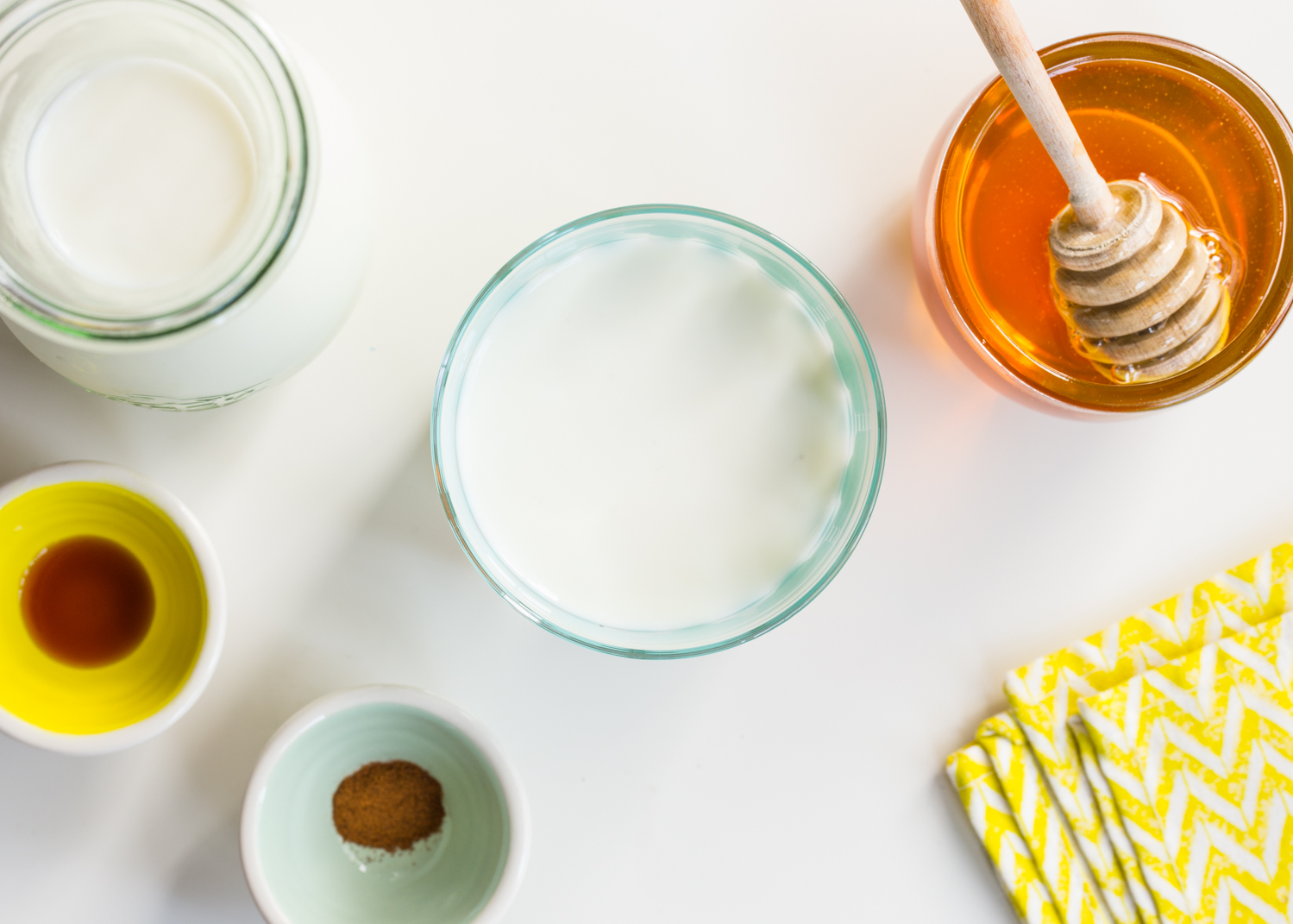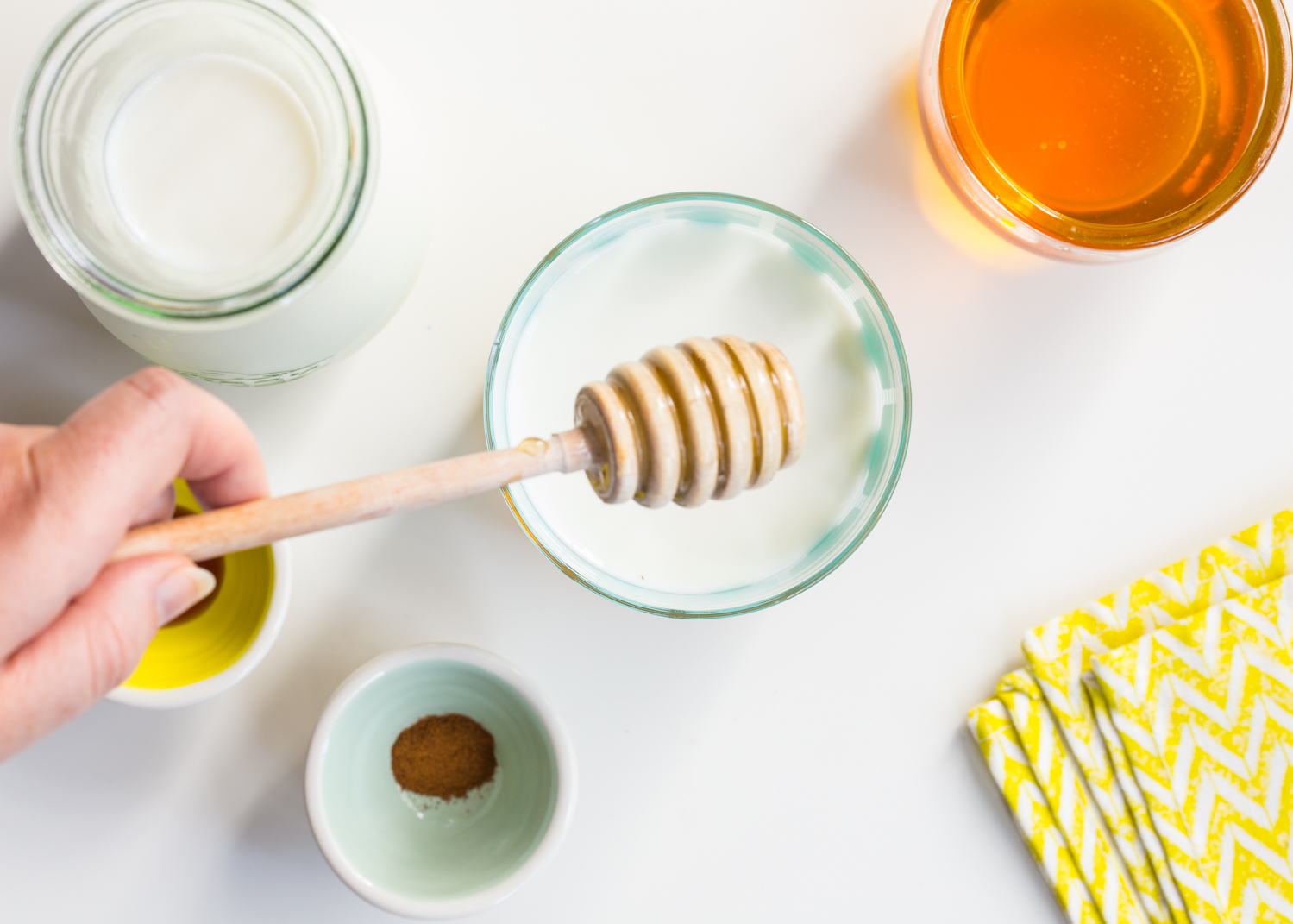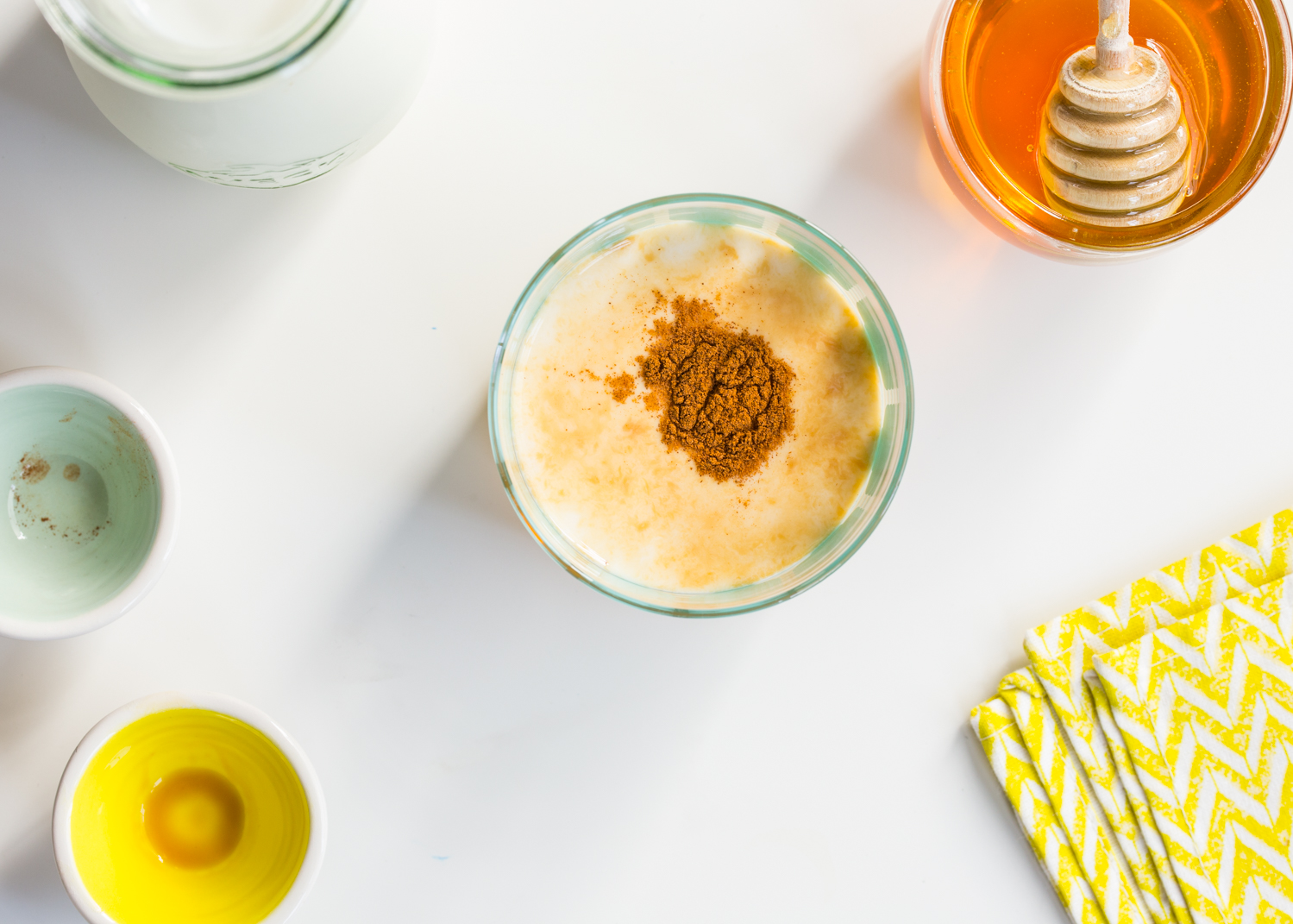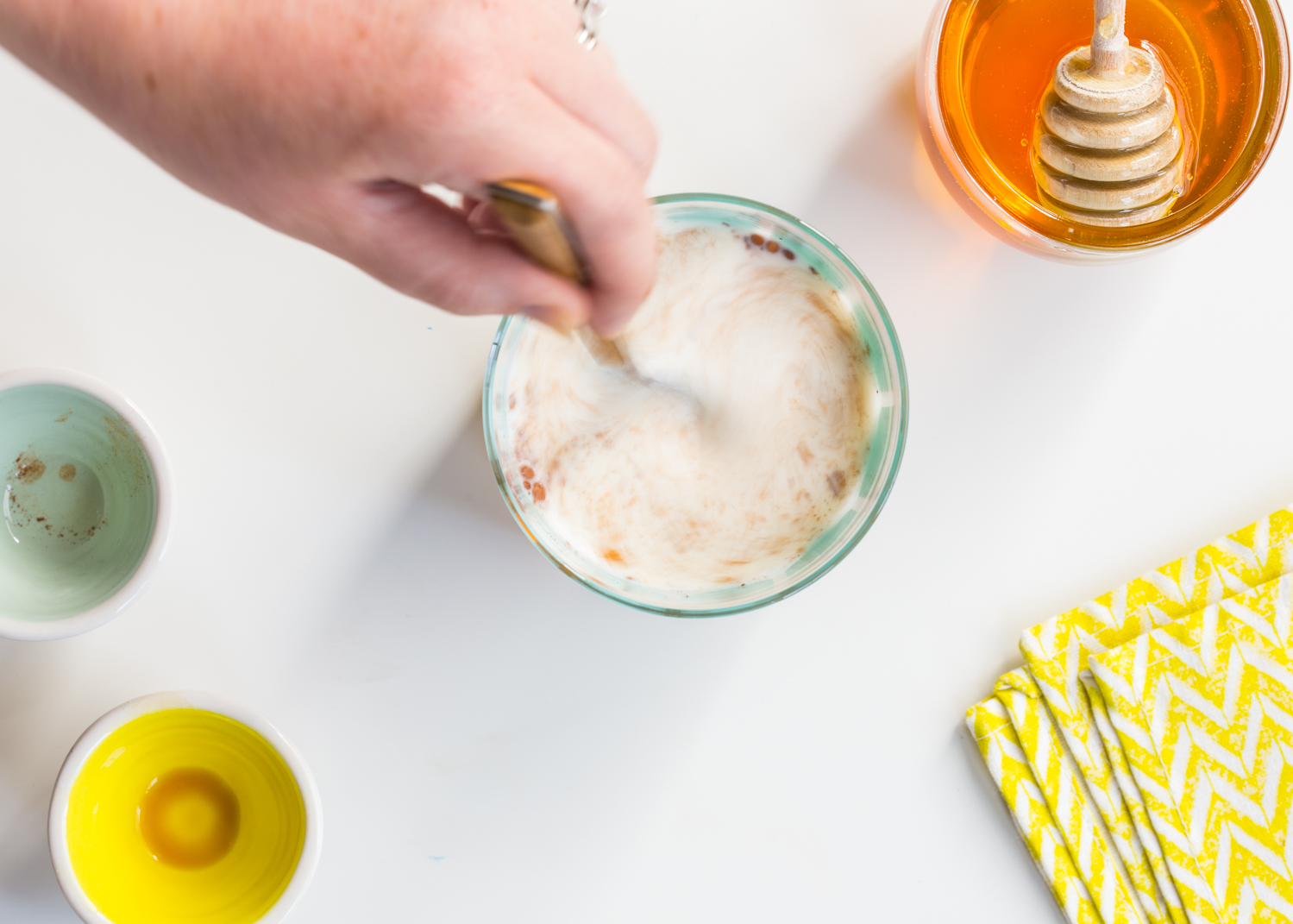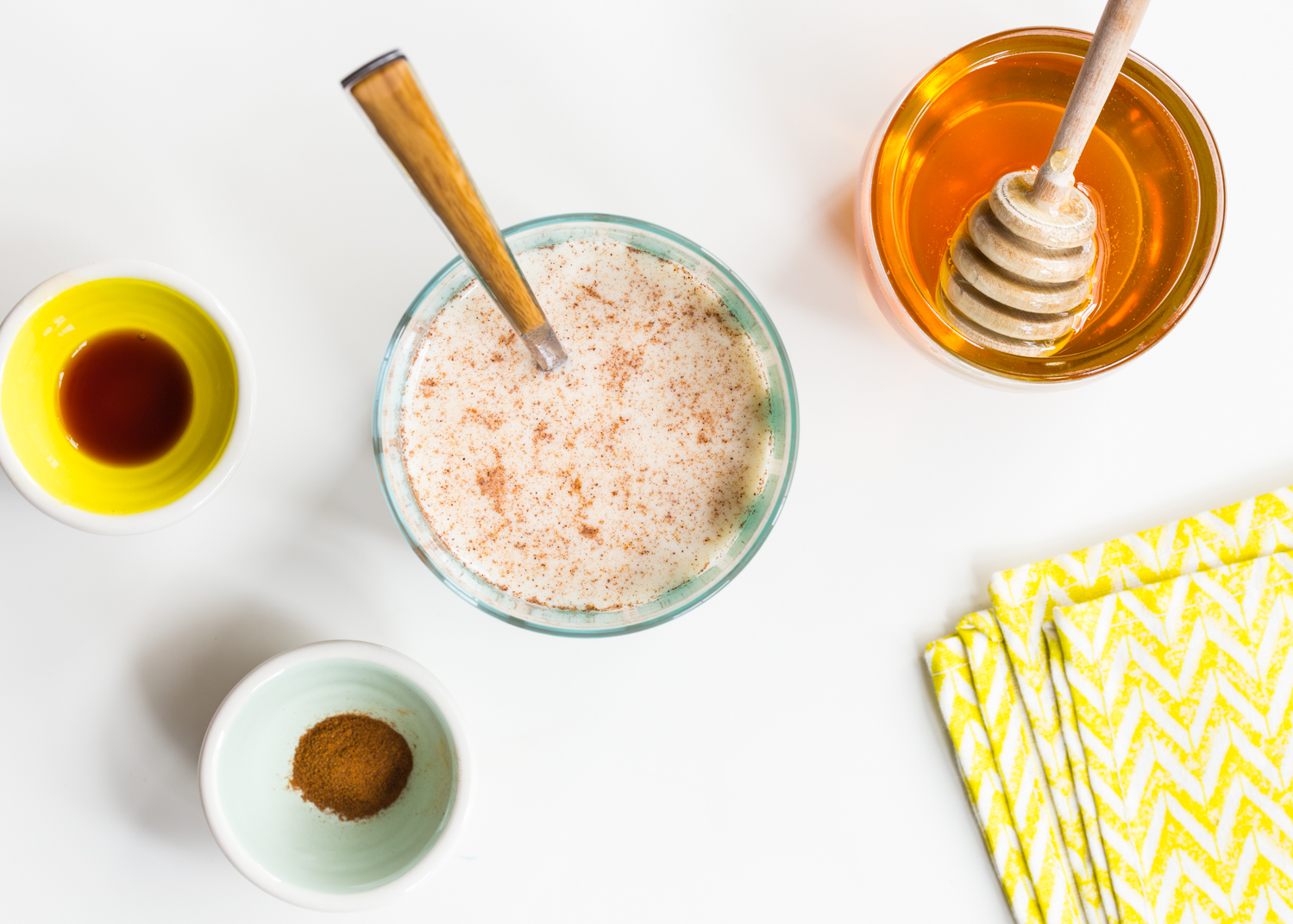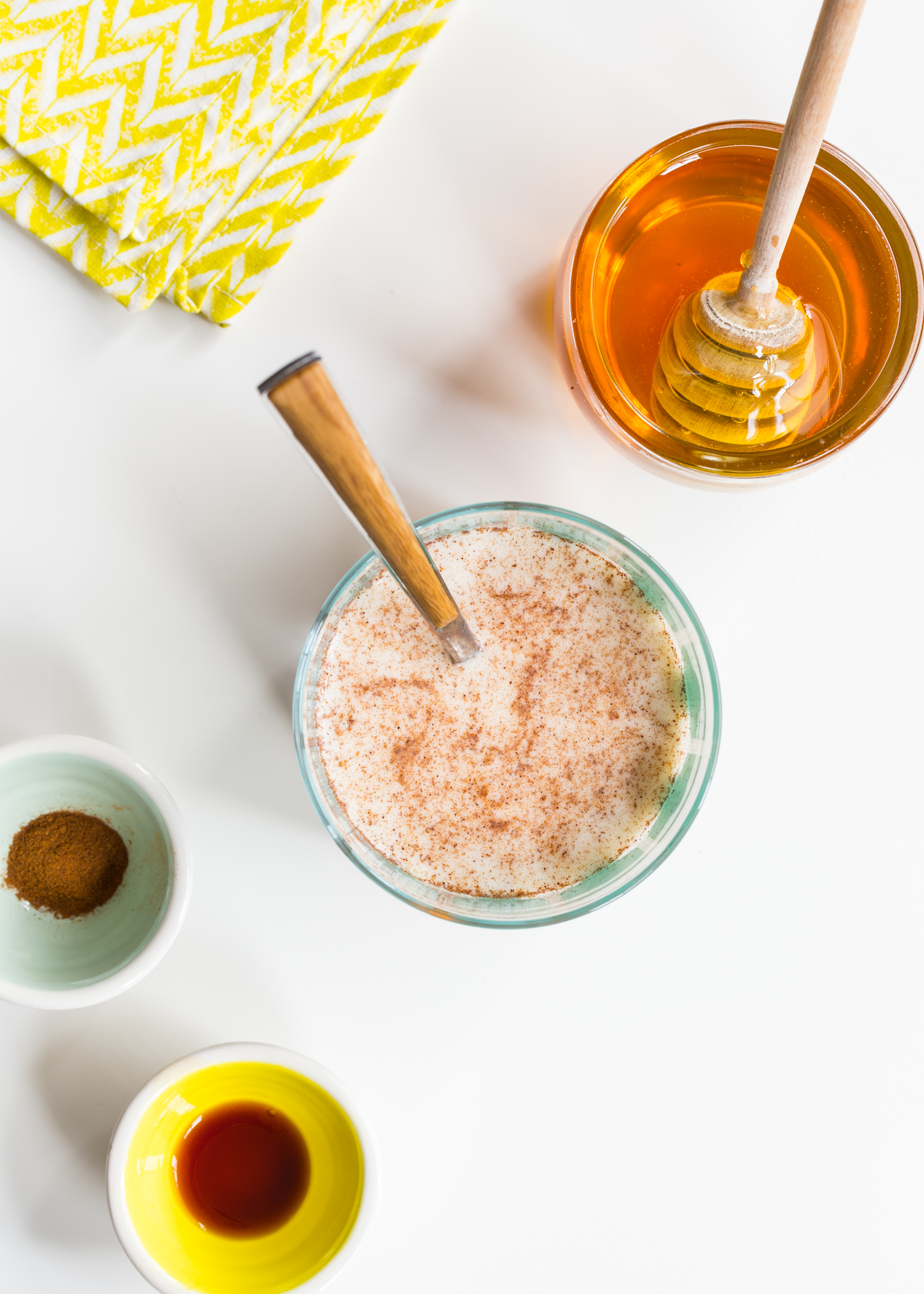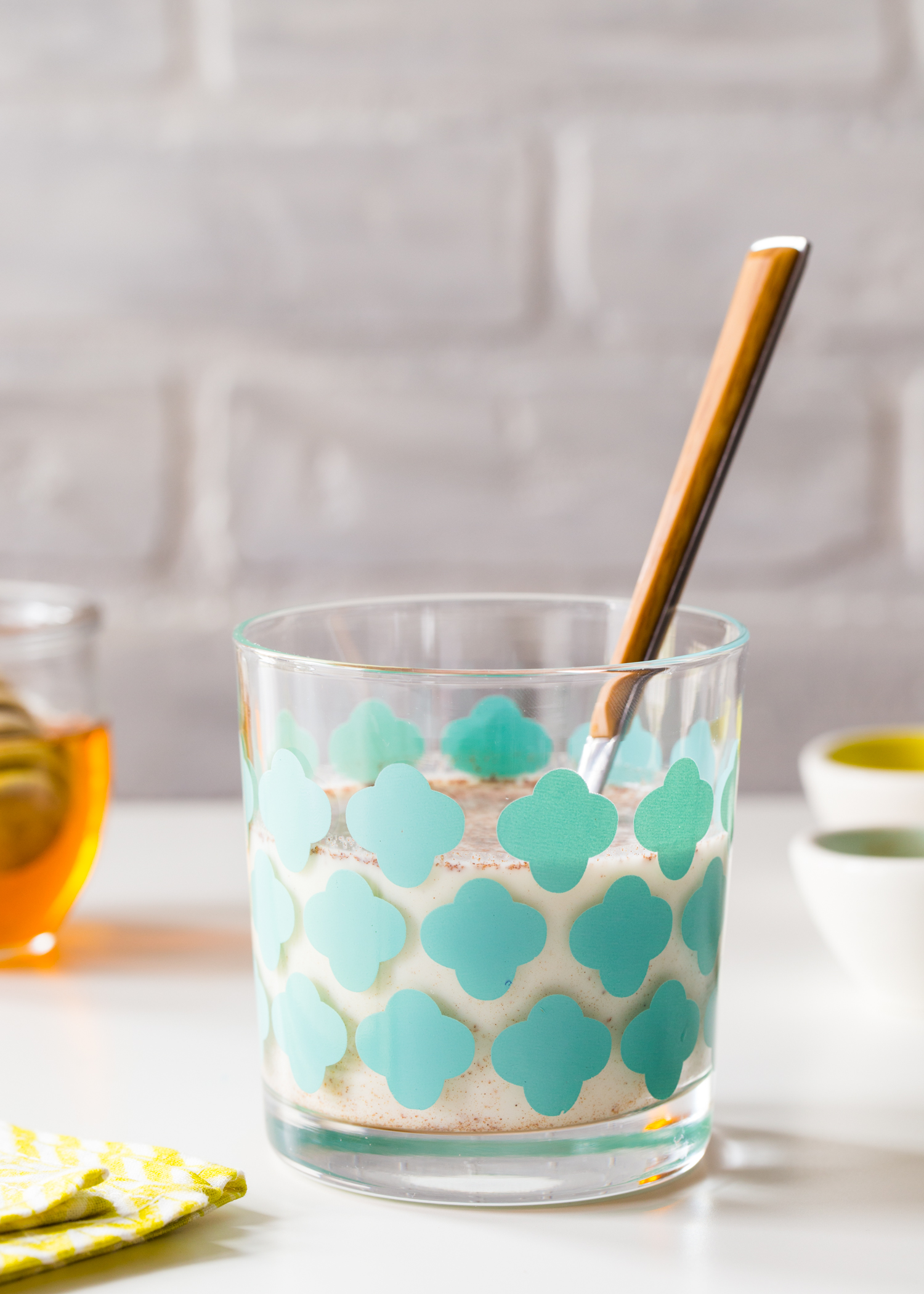 Lavender Honey Milk (with a Matcha Twist)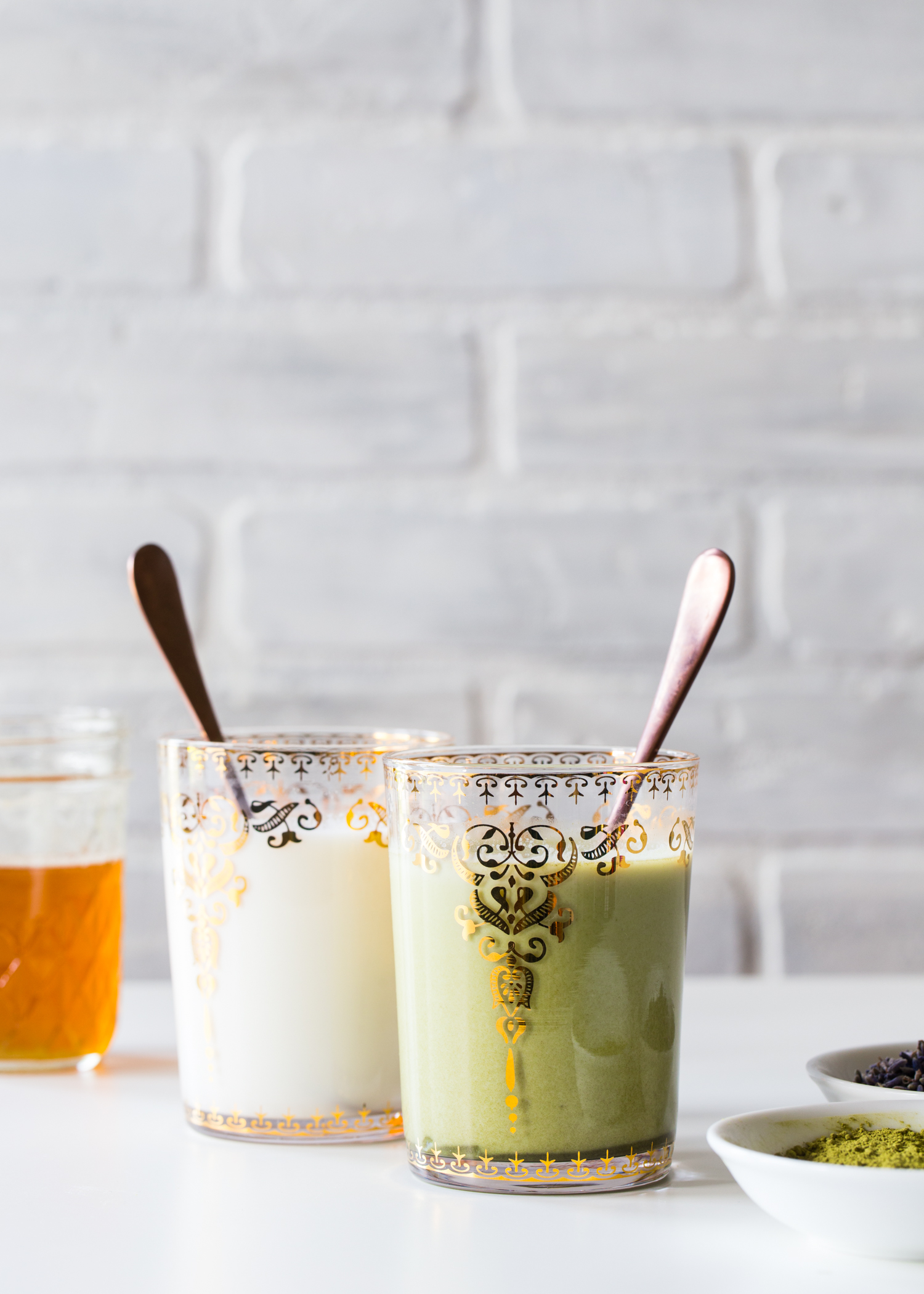 Ok, so this one was a huge hit with me and an okay hit with the kids. While they preferred the other two varieties, this one was so lovely that I had to include it. I used culinary dried lavender to make a very easy lavender honey simple syrup. This stirred into a glass of fat free milk was like enjoying a cup of tea with milk and honey. To add an additional boost of flavor, trying stirring in a bit of matcha green tea powder. I honestly love it both ways! This is the flavor that I have been enjoying after my morning yoga sessions. I make a batch of the syrup to keep in the fridge so making a cup is quick and easy every morning.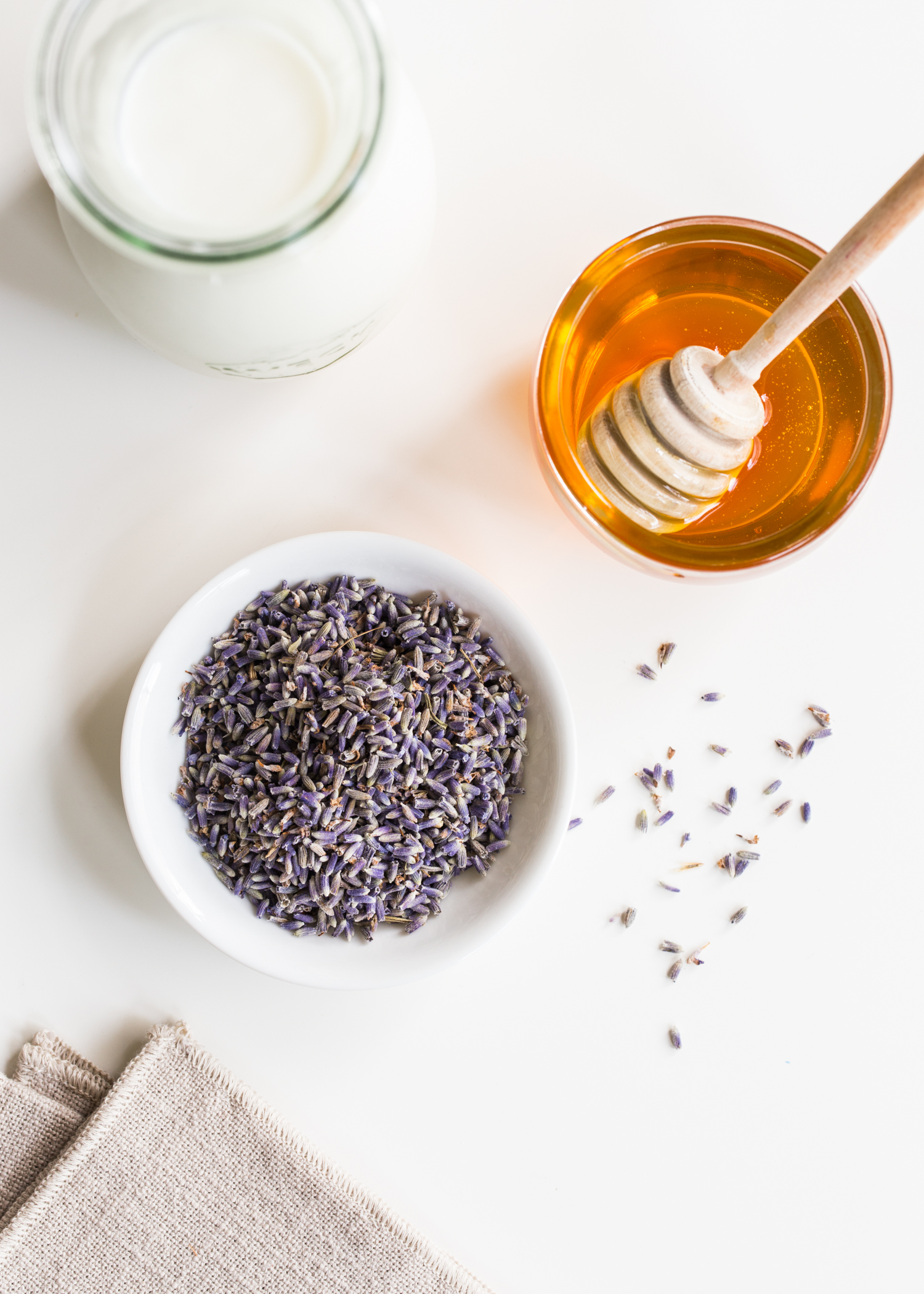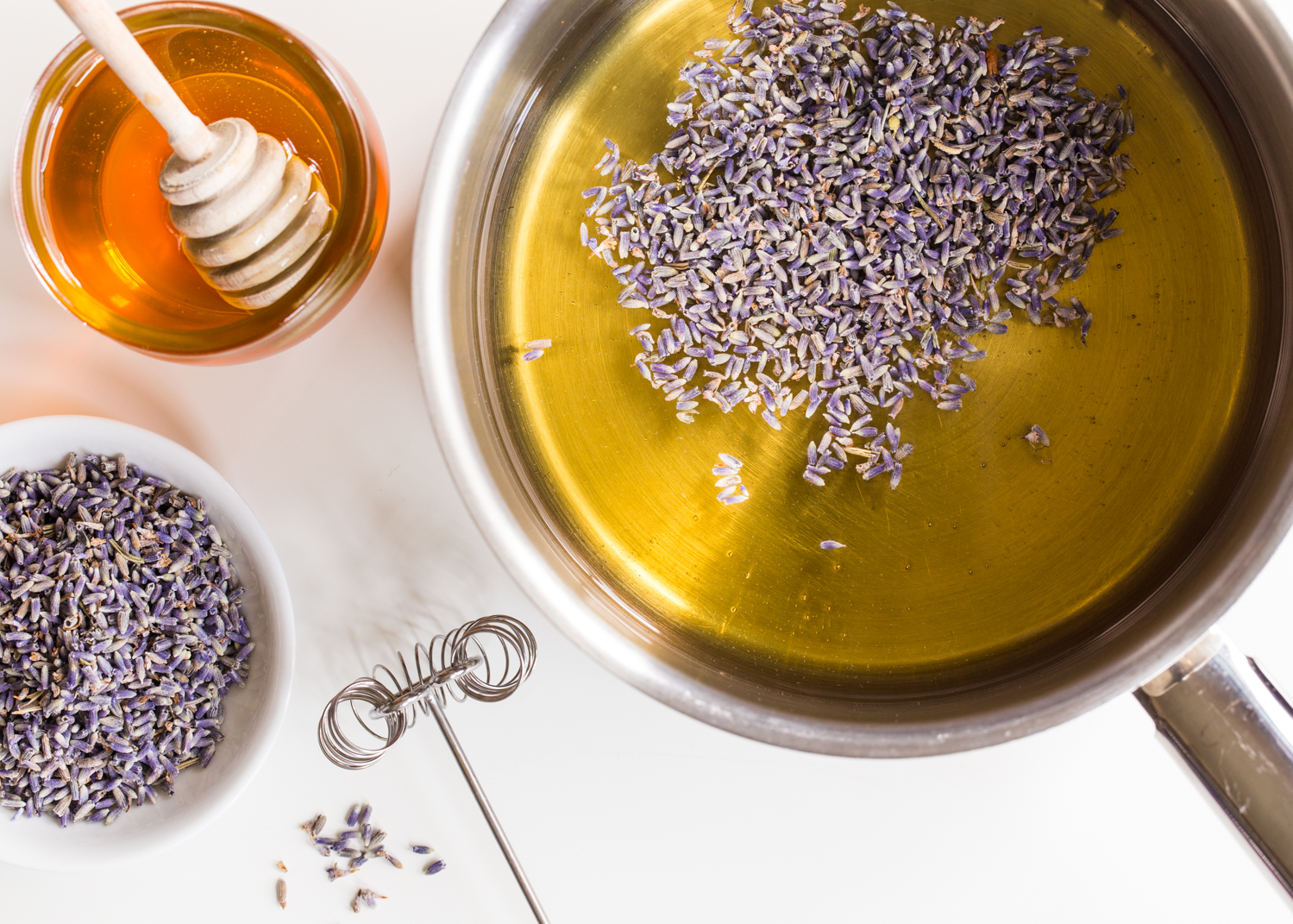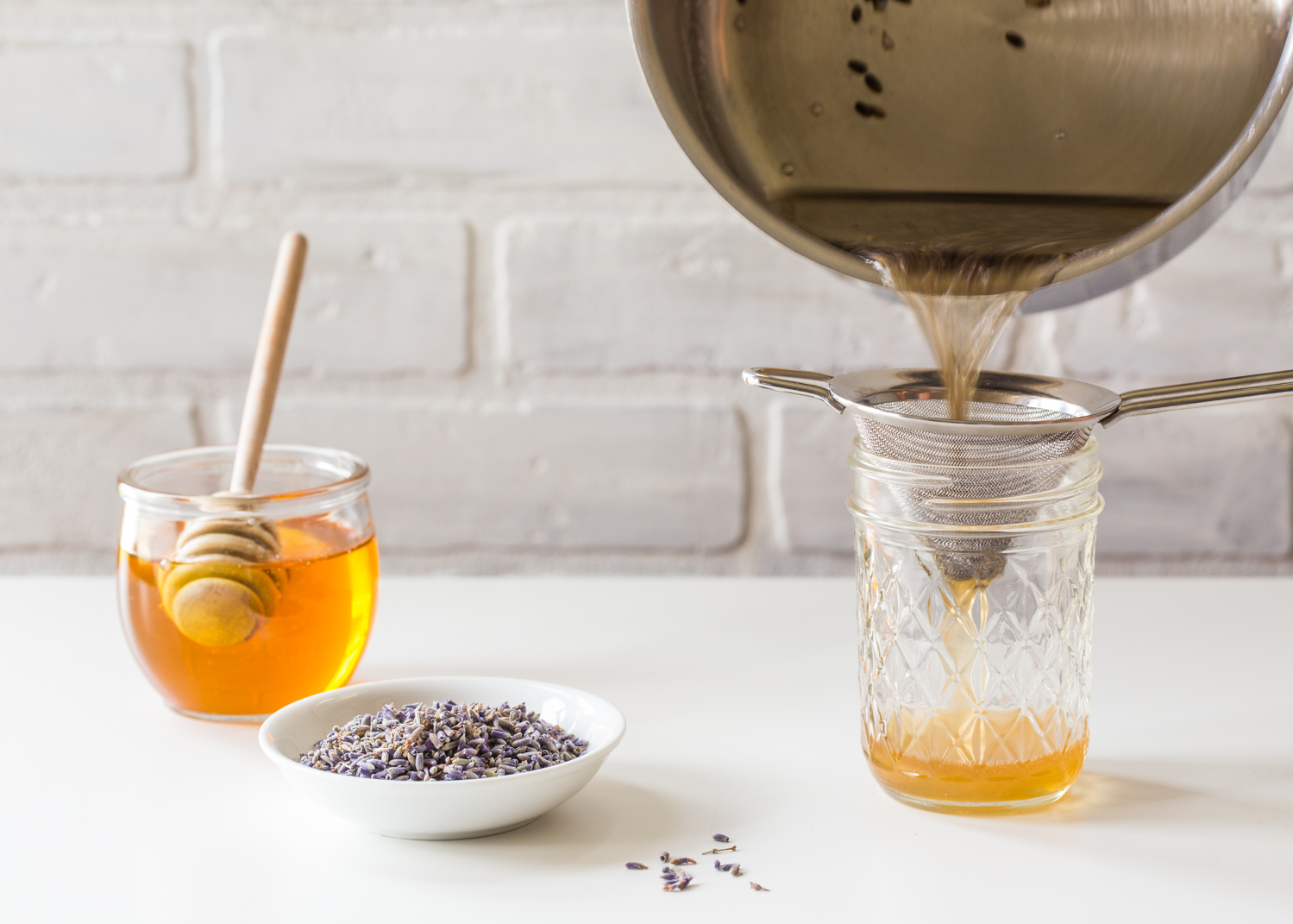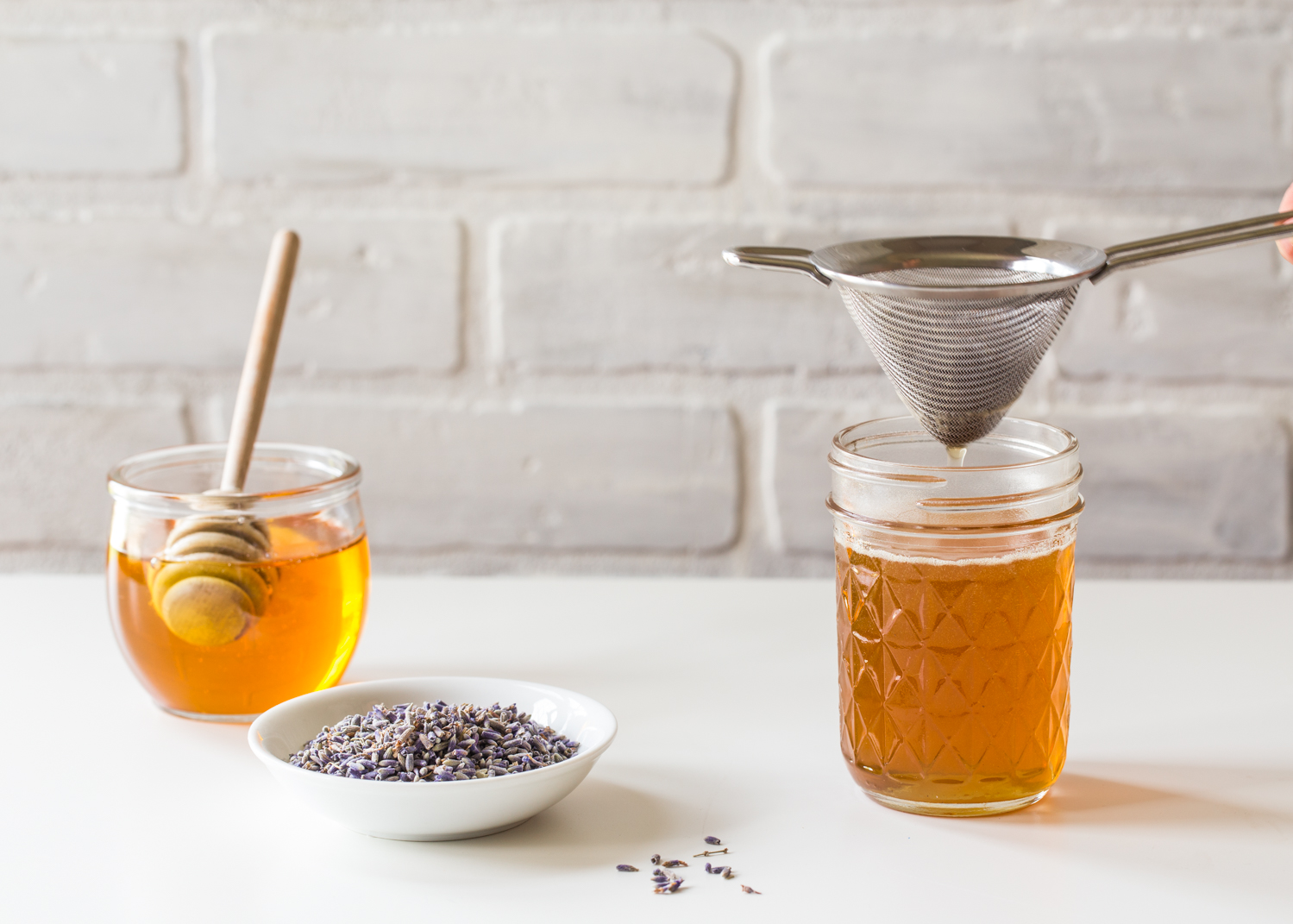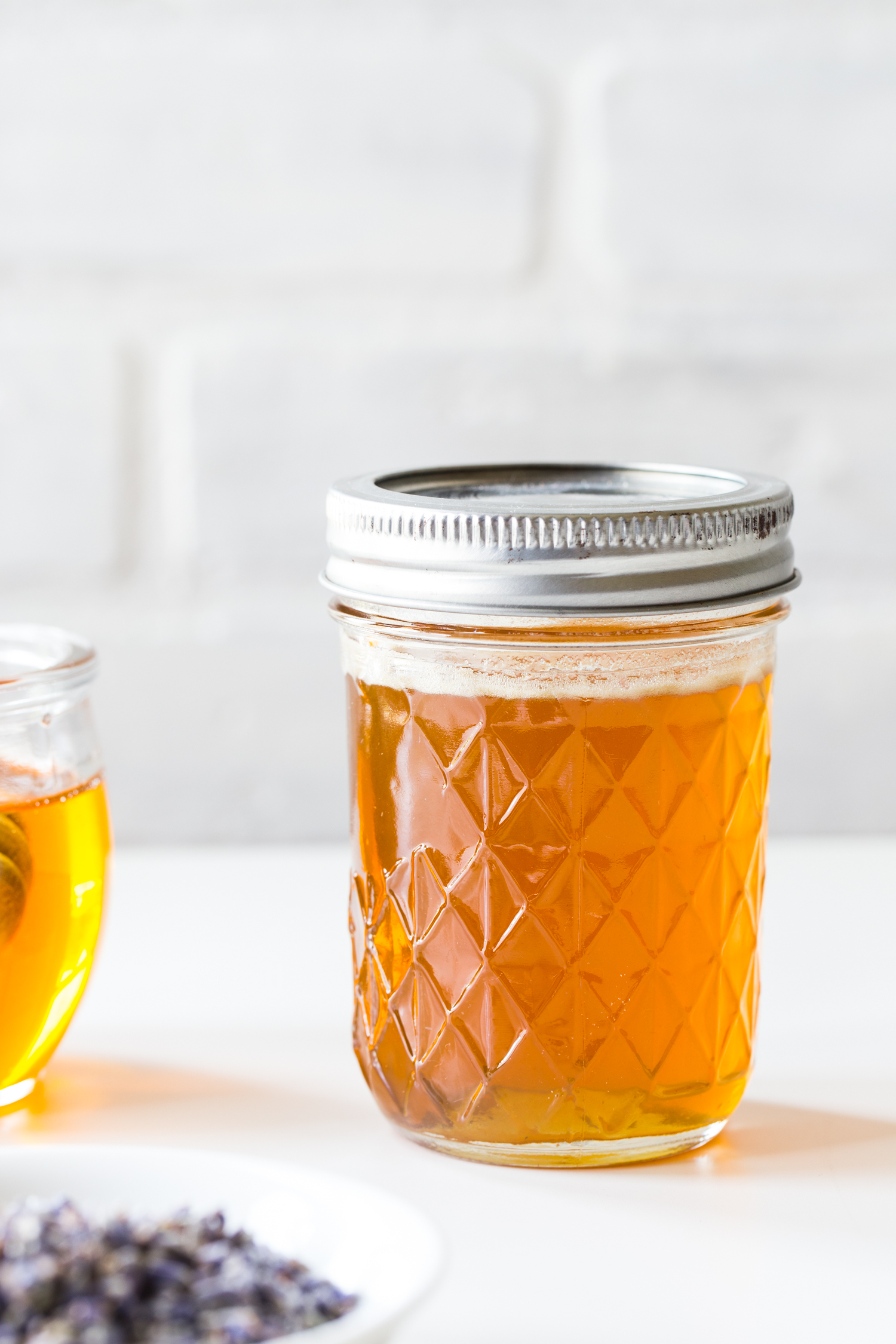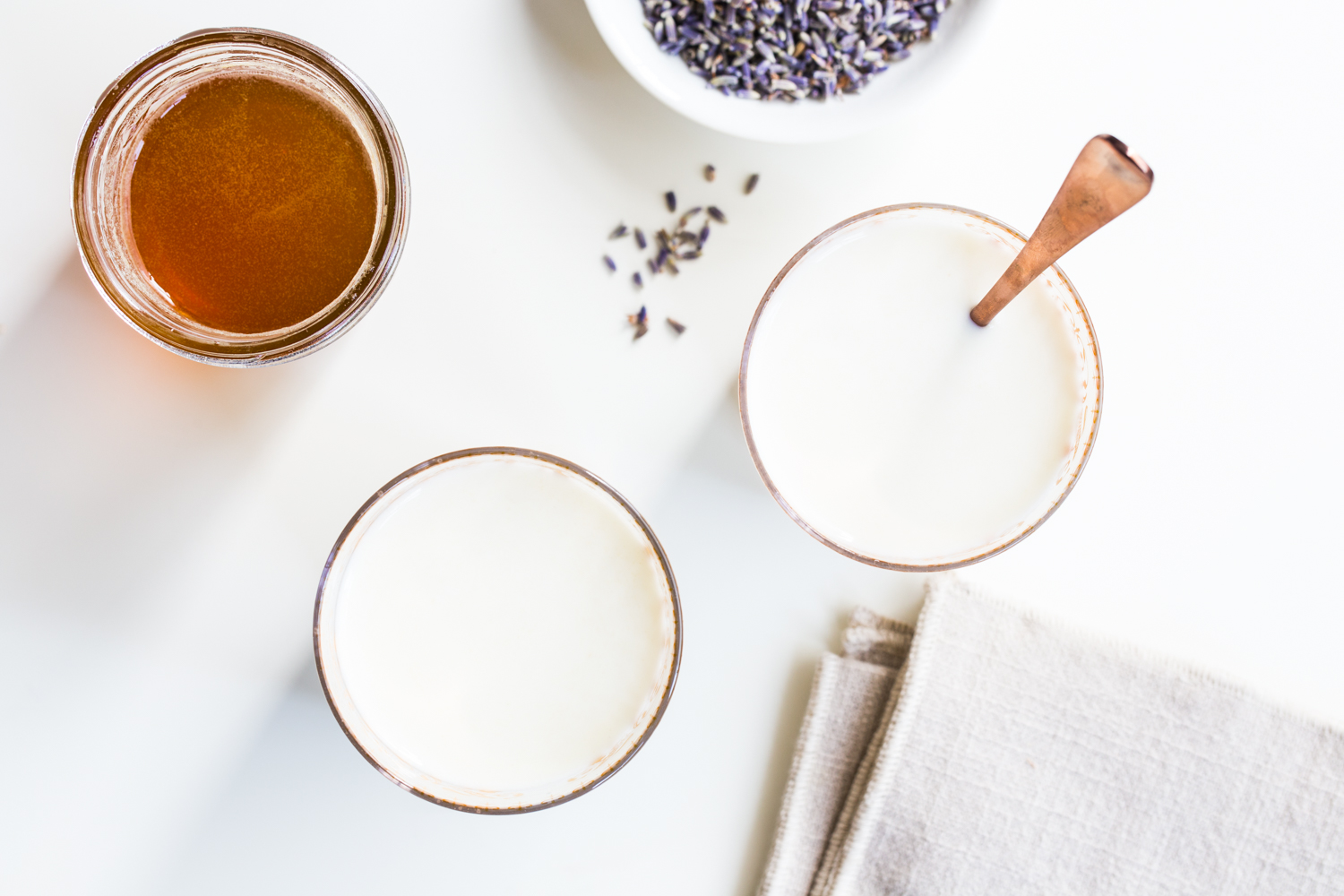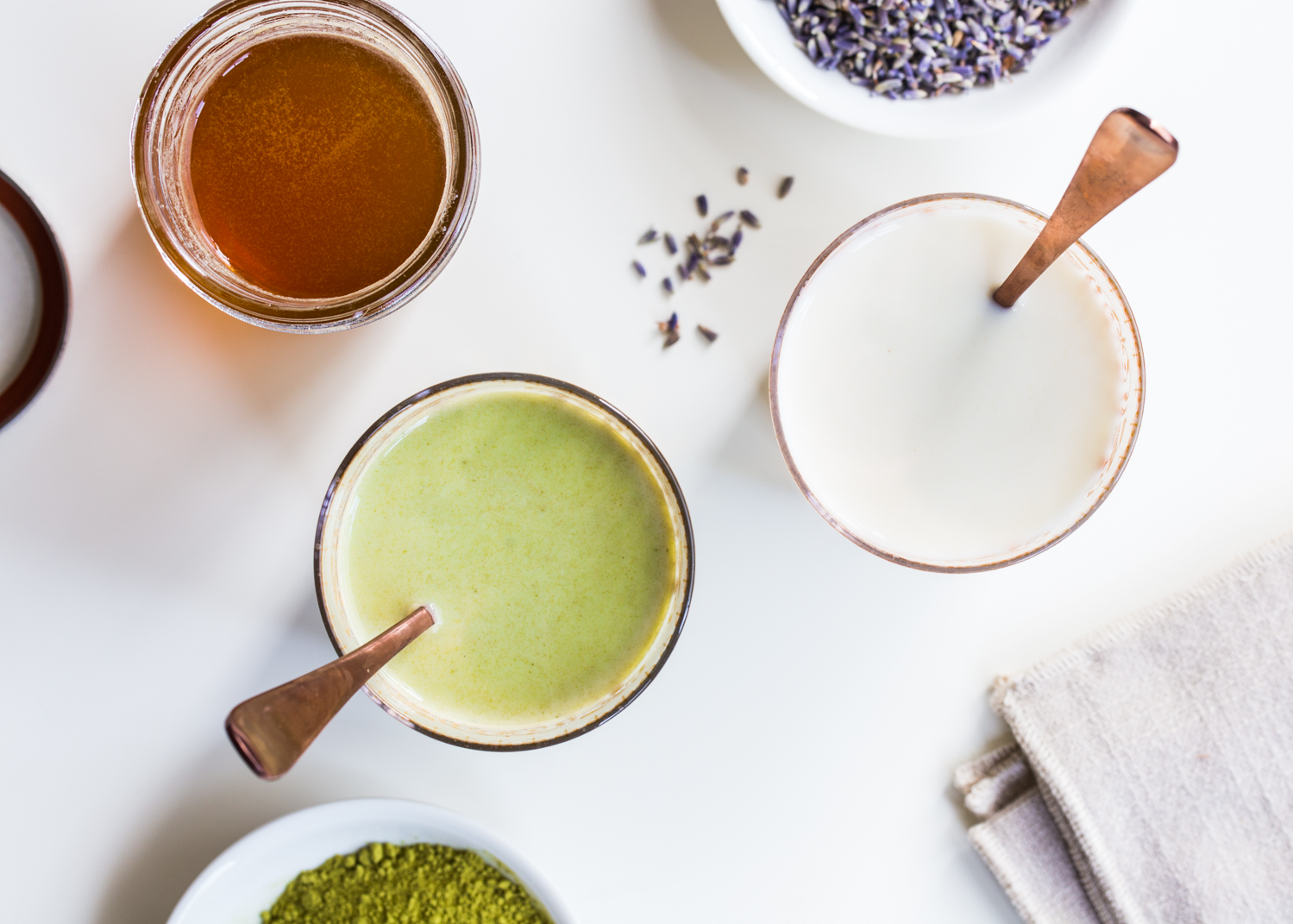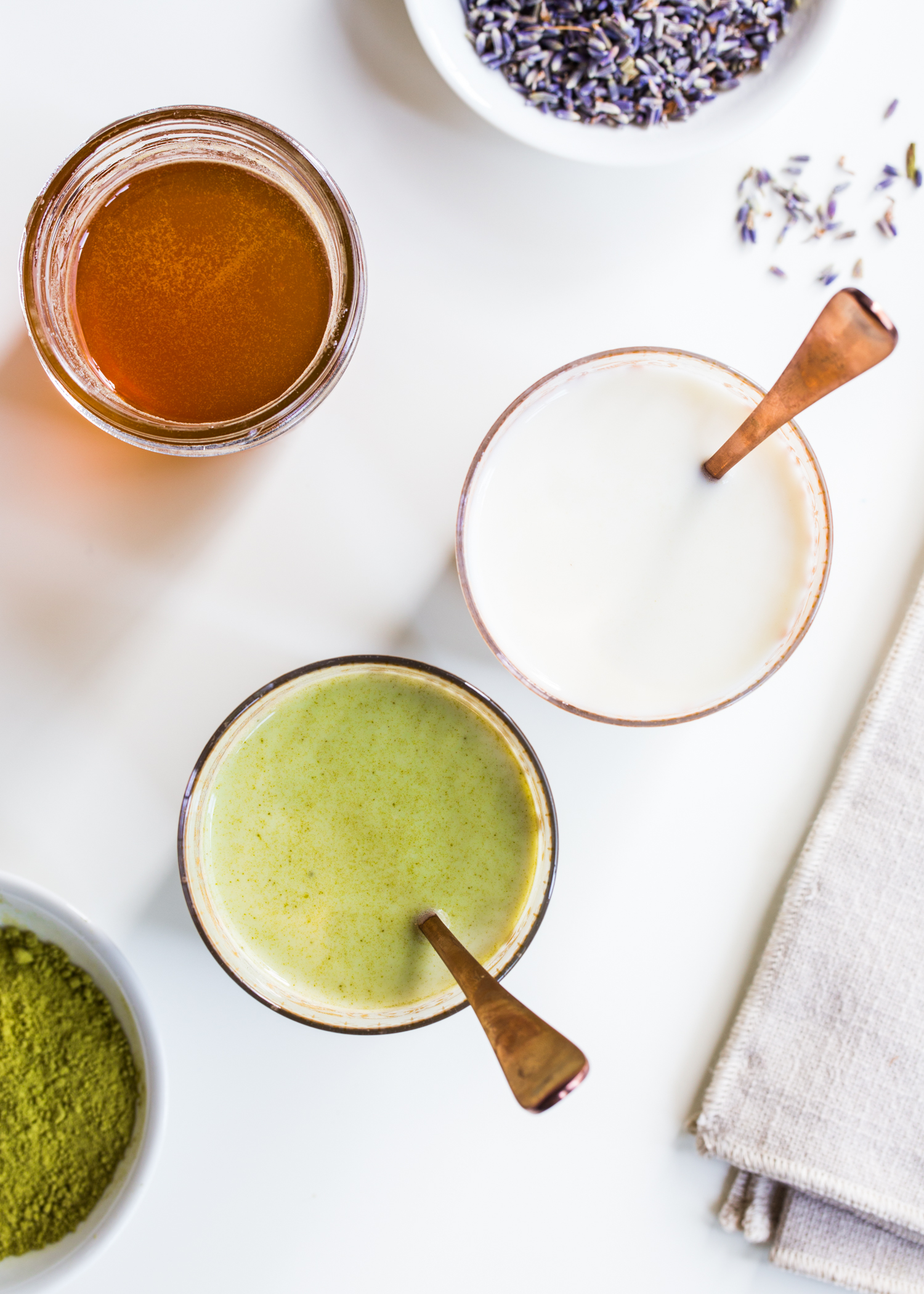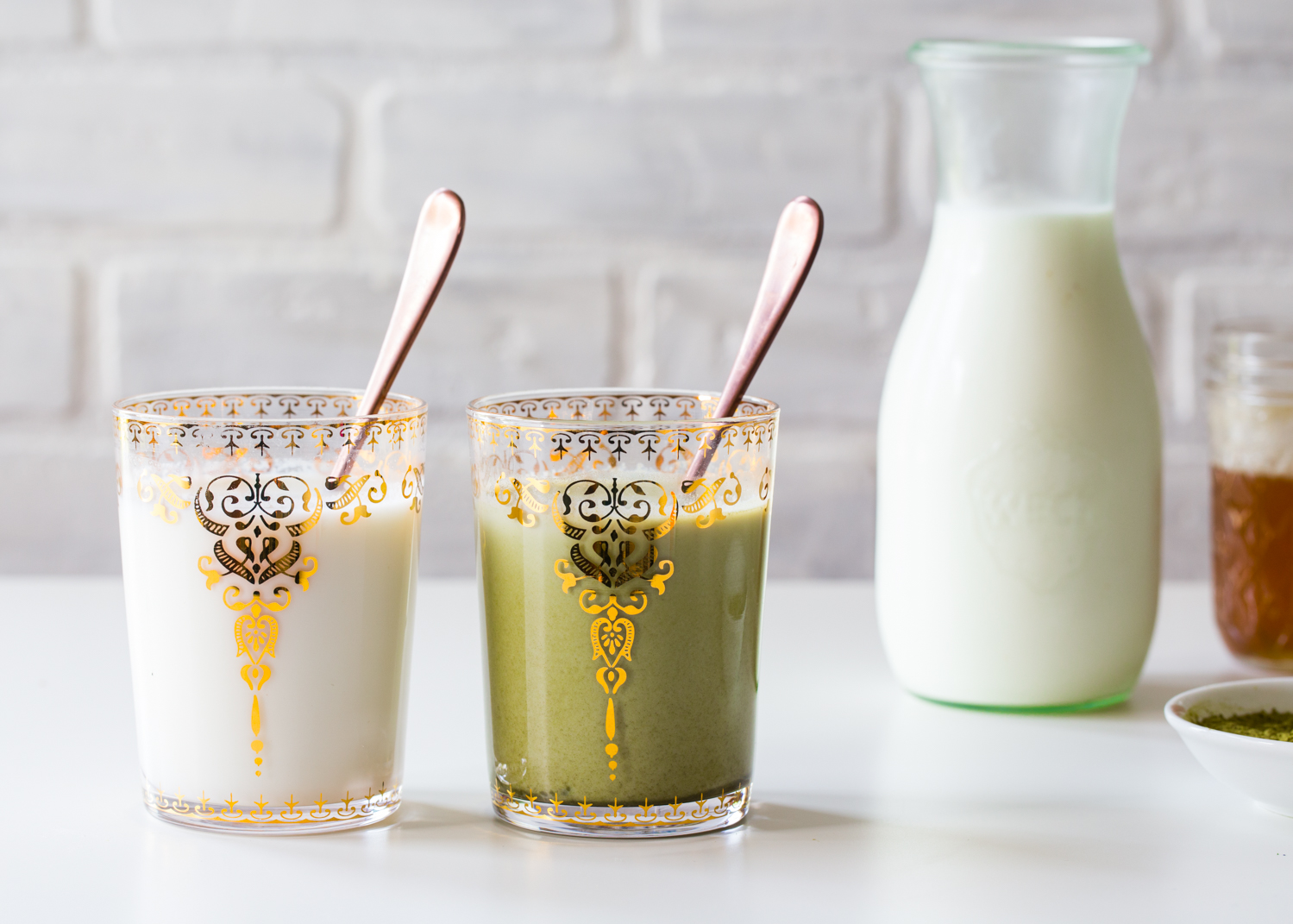 I have a few other flavors that I'm trying out so stay tuned for those later in the summer. Creating flavored milk has been so inspiring in the kitchen and a great way to keep the kids excited about eating wholesome foods. I'd love to hear your ideas for flavored milk recipes! What are some flavors that inspire you?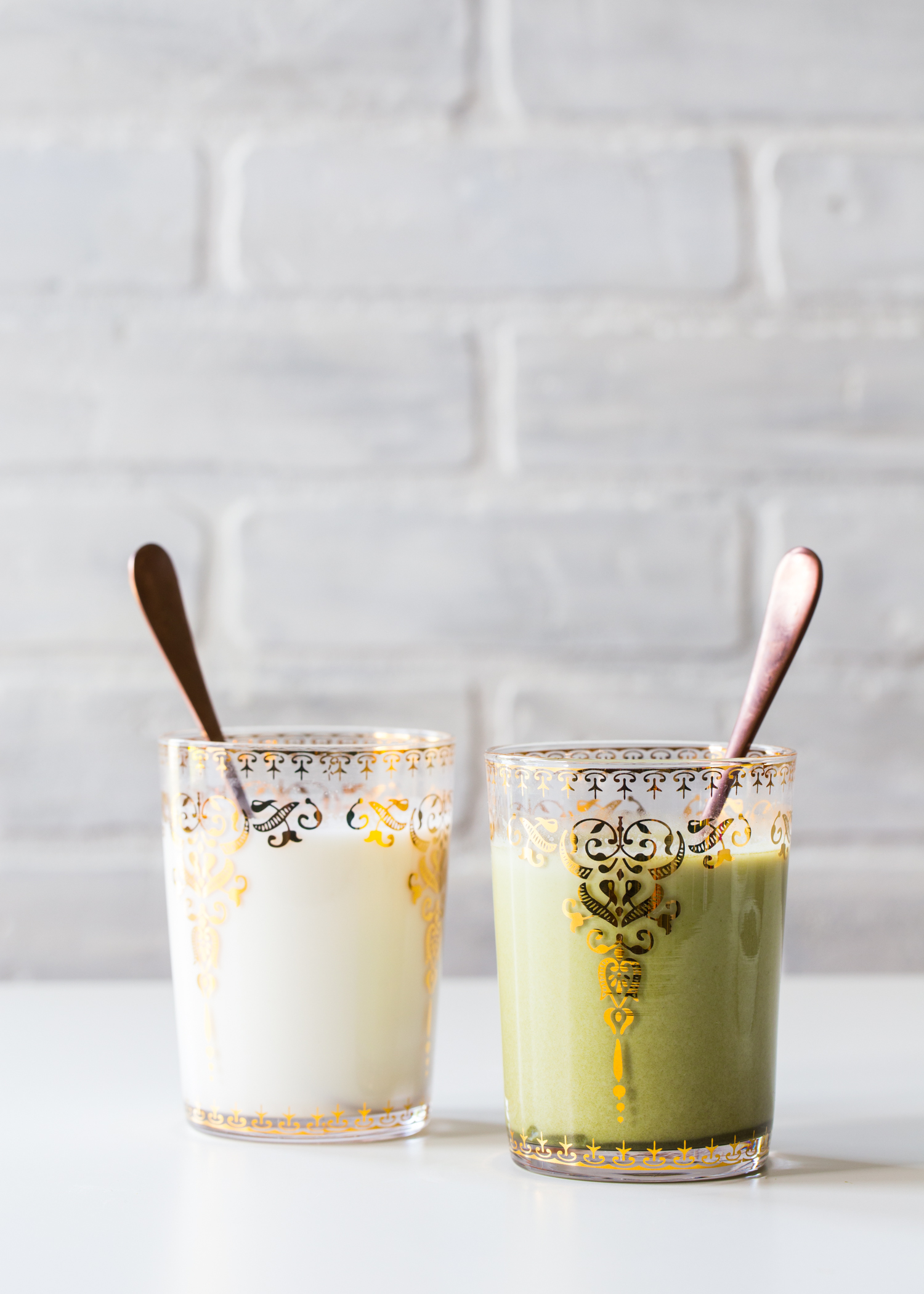 For more information about how milk can help power your morning as well as other awesome milk and dairy recipes, visit MilkLife.com and visit them on Facebook, Twitter, Pinterest, and Instagram.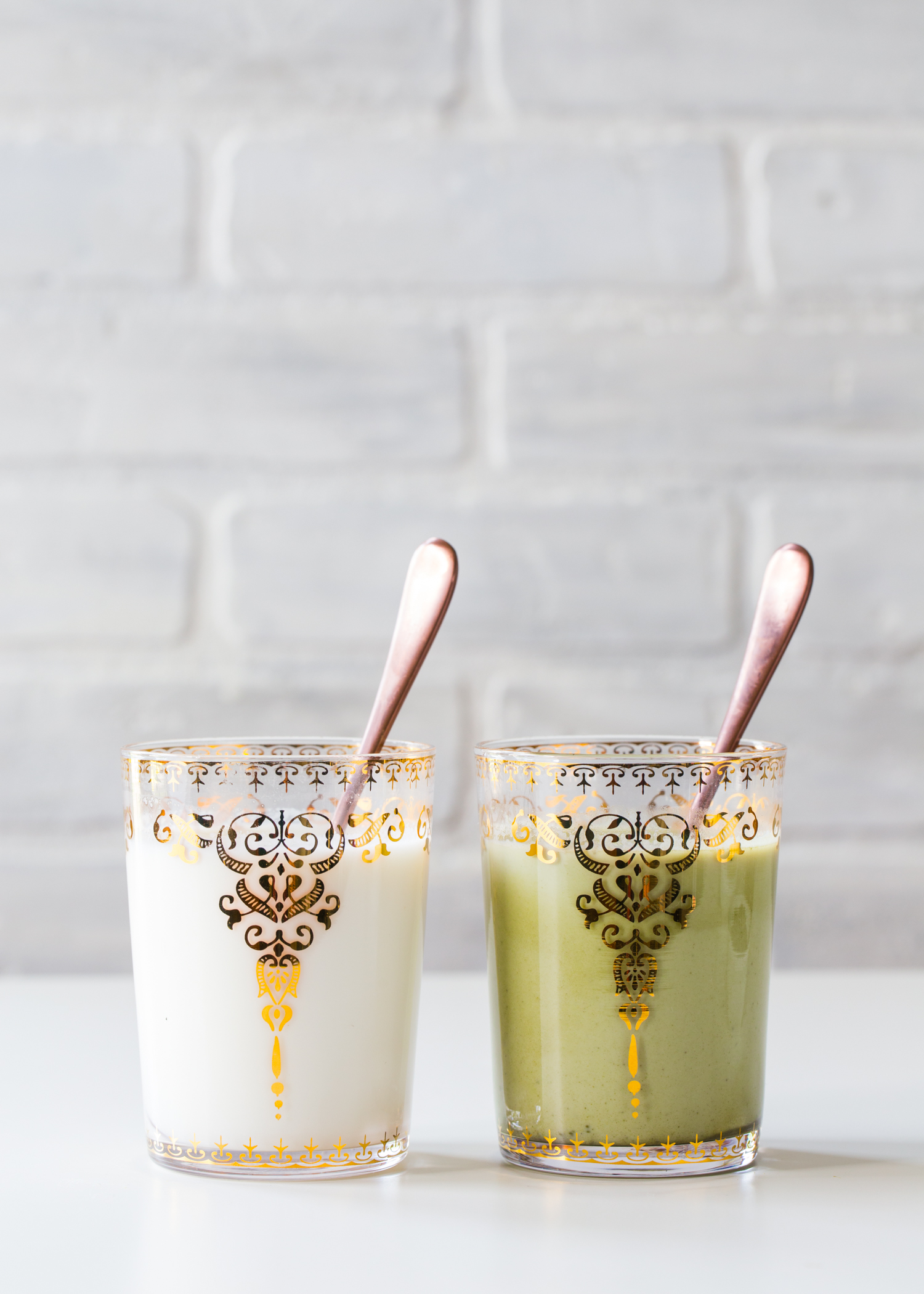 Happy Wednesday!
Flavored Milk - Three Ways Recipe
Ingredients
Chocolate Banana Milk
8 oz fat free milk
1/2 large banana
1 teaspoon unsweetened cocoa powder
Vanilla Cinnamon Milk
8 oz fat free milk
1/2 teaspoon pure vanilla extract
1/4 teaspoon ground cinnamon
2 teaspoons honey
Lavender Honey Syrup
1/2 cup honey
1/2 cup water
2 tablespoons culinary lavender blossoms, dried
Lavender Honey Milk
8 oz fat free milk
1 oz lavender honey syrup
Optional: 1 teaspoon matcha green tea powder
Directions
Chocolate Banana Milk
Place 8 ounces milk, large banana and unsweetened cocoa powder in a blender and blend until just smooth. Enjoy!
Vanilla Cinnamon Milk
Pour 8 ounces milk into a glass and add vanilla extract, ground cinnamon, and sweetener of your choice. Stir until well combined. Enjoy!
Alternative method: Place 8 ounces milk, vanilla extract, cinnamon and honey or turbinado sugar into a jar with a tight fitting lid. Shake until well combined. Enjoy!
Lavender Honey Syrup
Combine honey, water, and lavender in a small sauce pan. Set saucepan over medium low heat and stir constantly until mixture is hot, but not boiling, and honey is melted. Remove from heat and allow syrup to cool completely. Strain syrup through a fine mesh sieve and discard lavender. Refrigerate syrup in a lidded jar until ready to use. Makes about 6 ounces of syrup.
Lavender Honey Milk
Pour 8 ounces of milk into a glass. Stir in 1 ounce Lavender Honey Syrup until well combined. Enjoy!
Variation: Try stirring in 1 teaspoon of matcha green tea powder into the Lavender Honey Milk for added flavor and color.