white bean hummus with chives
Quick and simple white bean hummus is extremely versatile and makes a great healthy snack for school lunches. I used chives, but you can use whichever herbs you have over growing in your garden. The possibilities are endless!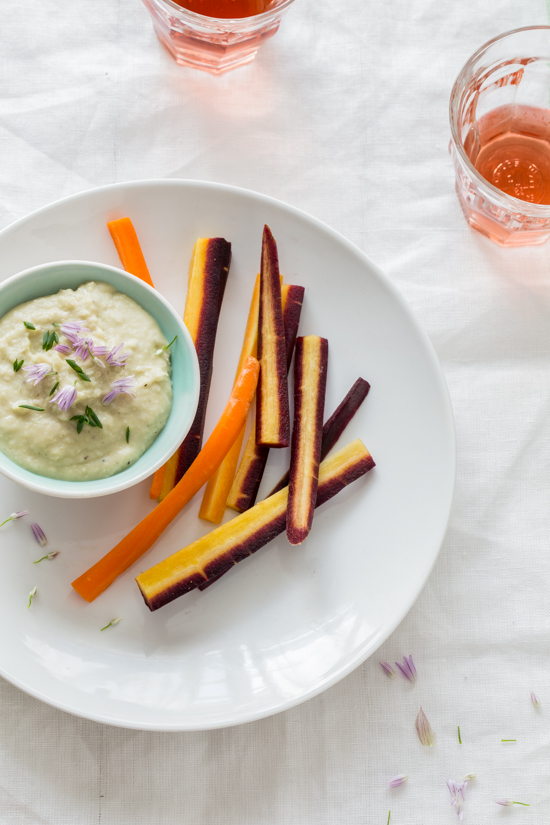 I'm way into back to school food at the moment. Packable snacks, healthy little morsels and scrumptious veggies and dips are on my brain 24/7. Just remember I didn't start out this story by saying that I was super cool. The thing is, I like to mix it up with lunches from time to time otherwise I will get into the same old WB&J (Wowbutter + Jelly) rut that I often find myself in.
A few weeks ago, I shared my Marshmallow Snack Mix recipe that I am still swooning over.  Plus it's so easy, even the kids can make it (honestly – check out the video). Well today I want to share an incredibly simple recipe for white bean hummus with chives. Or at least I used chives. You can use whatever herb you like: rosemary, thyme, basil – anything!
I actually shared my White Bean Hummus Recipe over on Food Fanatic a few weeks ago, but wanted to make sure I shared it here with you because it's such a great lunch box dip. I spoon a little of this into the Buddy's little dipper in his Planet Box lunch box (similar Planet Box here*) and tuck some carrot sticks or mini bell peppers along side it for a healthy side dish in his lunch.
He even came home from school last week telling me how much he liked it.
Then I sobbed with happiness because he's the sweetest little guy in the world. And he lost his first tooth on Friday and is turning 7 in two days.
Now I'm going to cry a little more. This is going to be a long, weepy week.
At least we have hummus, right?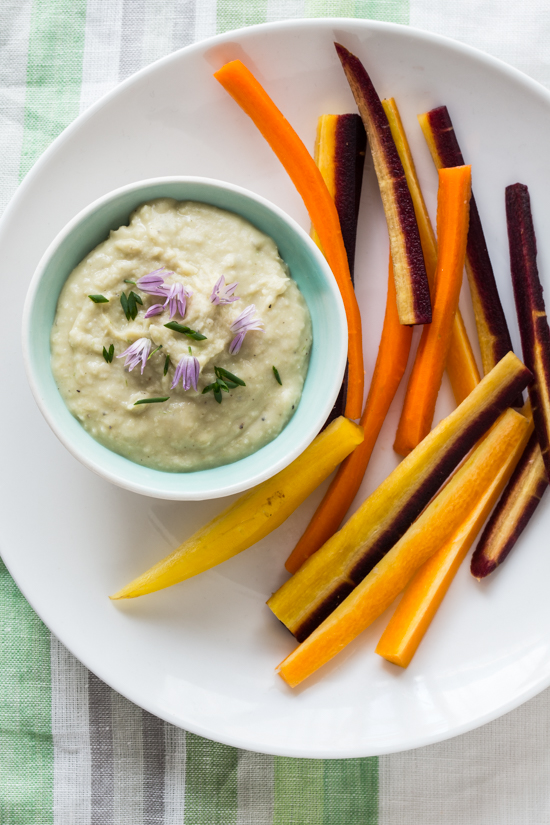 Happy Tuesday!
*post contains affiliate links