Apple Nut Butter Toast | My Afternoon Routine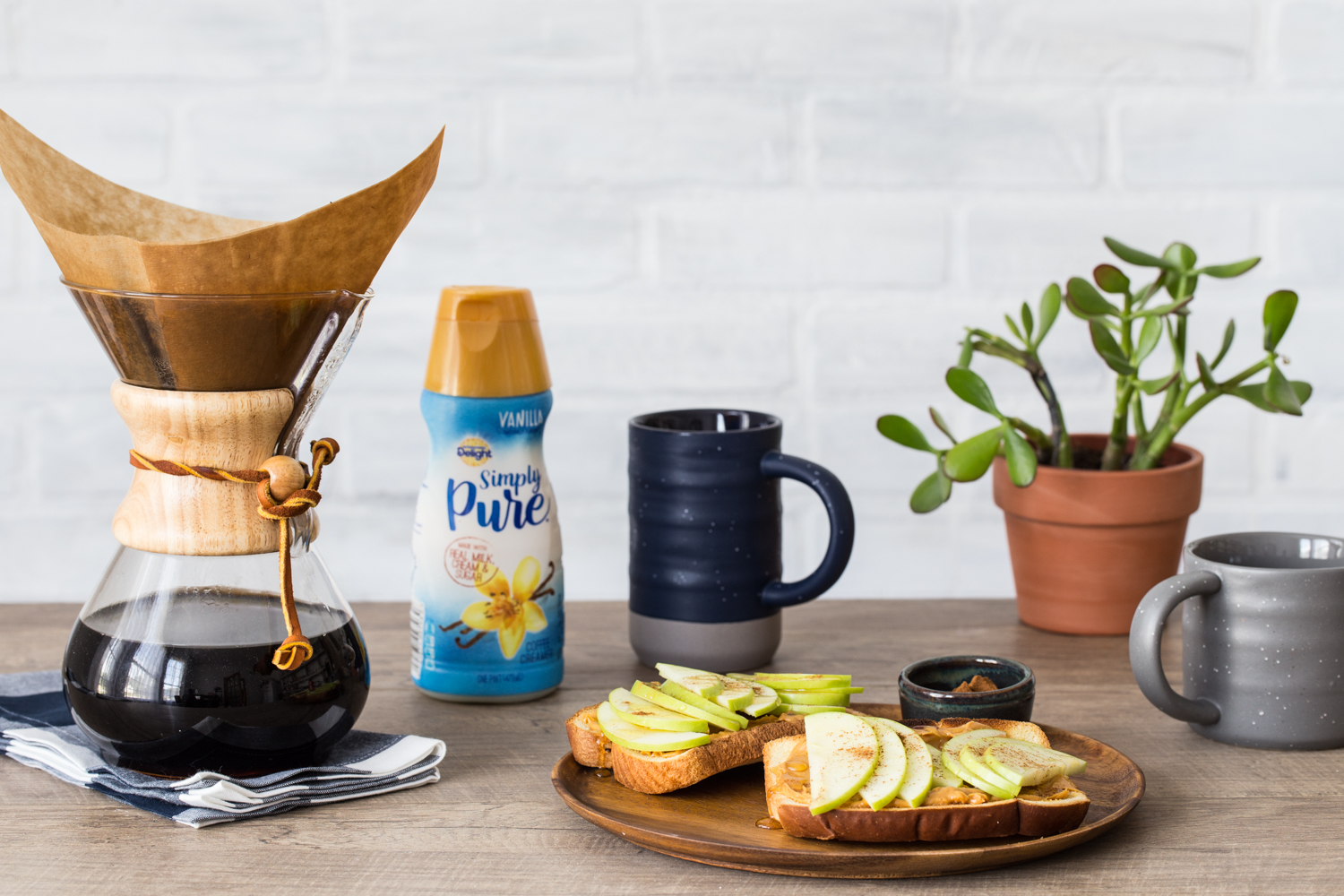 This post, Apple Nut Butter Toast | My Afternoon Routine, is sponsored on behalf of  Target. All opinions are, as always, 100% my own.
The idea of a tranquil morning, relaxing back with a hot cup of coffee and a lovely breakfast is something that I often long for. My morning reality is often a bit more hectic than that. Lunch packing, quick breakfast making, and scrambling to find a pair of clean socks for the kids is closer the true story. That's why today I wanted to share a little peek into my afternoon routine. For me, it's the time in the middle of the afternoon where I can find a moment of quiet to enjoy and recharge – always with a cup of coffee.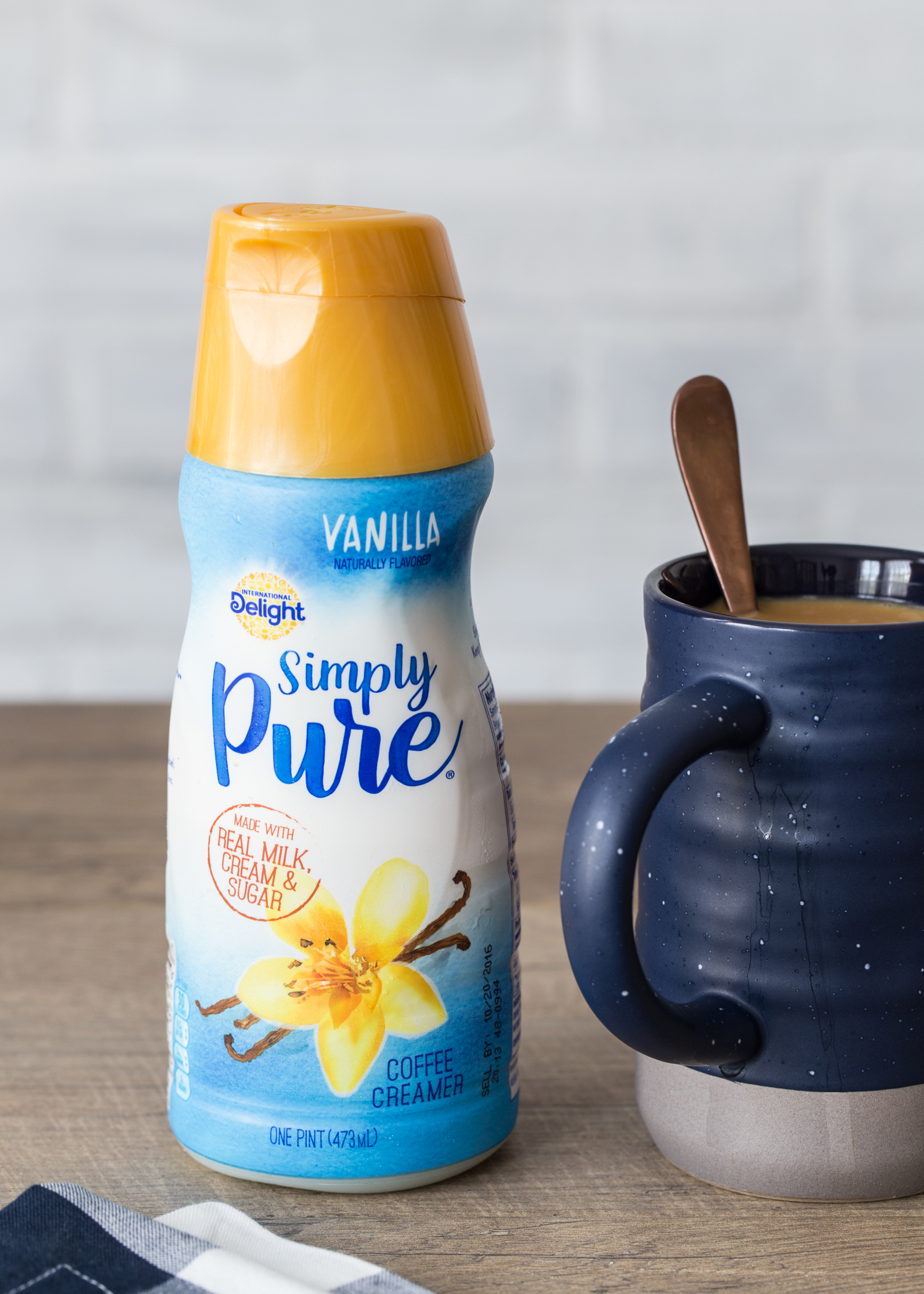 It has taken some time to balance working from home with the kids both being away during the school day. What I expected to be a breeze and make my life so much simpler was actually quite a difficult thing for me to grasp. Without the kids being here, I found myself flying through the day without taking the time to sit and have a proper meal. I struggled to find time to get up and move around as to avoid being locked to my computer all day. Looking back at last year, I am able to see so many times that I failed to take care of myself and this year I am making that a priority.
Over the summer, I began a daily yoga practice that I have been diligent about, never skipping a day in over four months. I purchased a fitness band to help motivate me to get up and move every hour. One of the best things that I have done, however, is set time aside every day to sit and have a proper lunch. No matter what I am doing, I stop for 20 minutes to make myself a balanced meal made with real food as opposed to the handful of crackers that used to make up my eating during the day. This meal is often a bowl of soup, or some toast with any variety of toppings. You guys know I am a toast fanatic as well as coffee obsessed. Toast and coffee are two of my favorite foods and are often what makes up my mid-afternoon meal.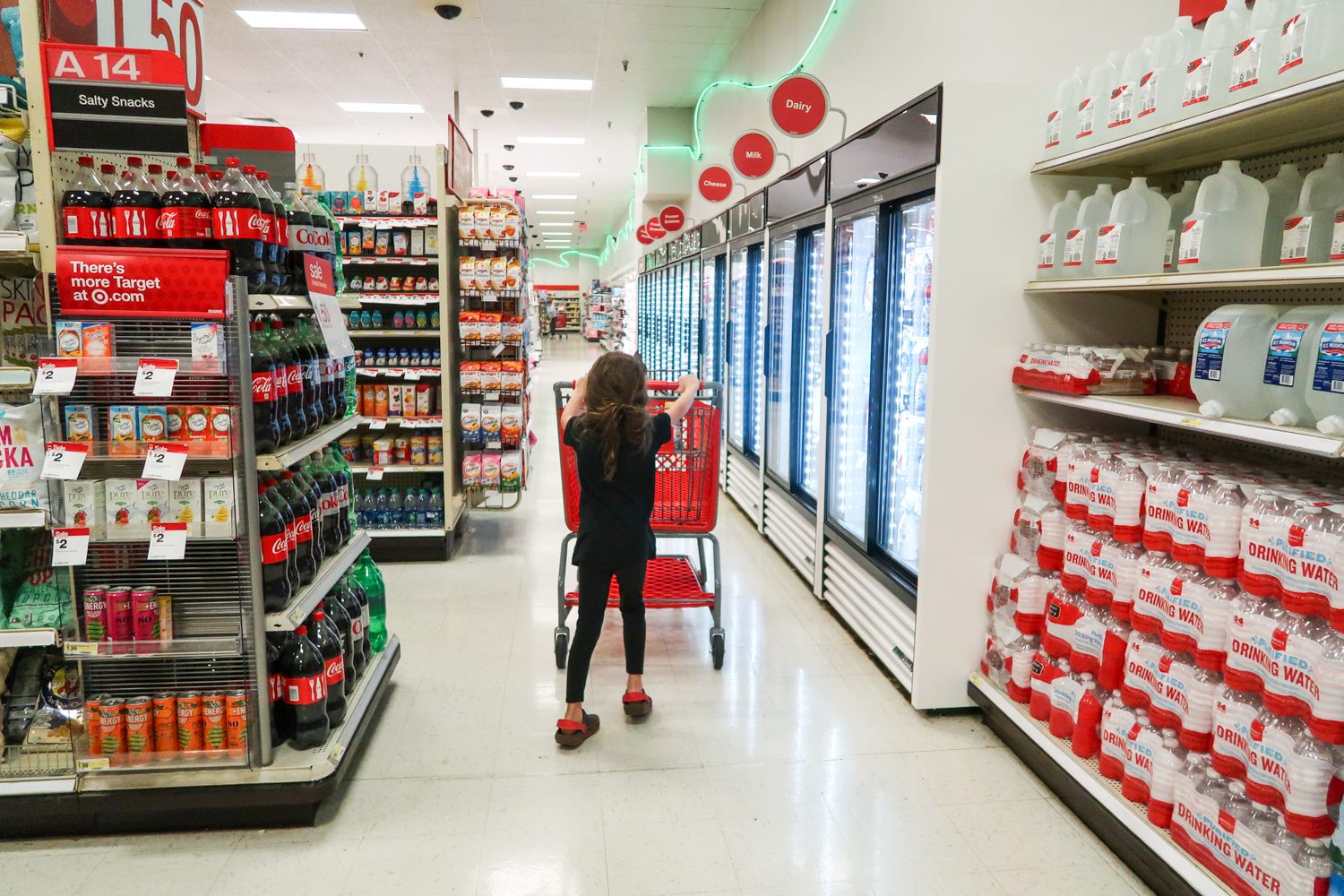 On a recent shopping trip to Target, where C and I were picking up some items for A's 9th birthday party, I noticed that International Delights had a new line of creamers called Simply Pure. I was initially drawn to it because of the incredibly short ingredient list featuring real ingredients like milk, cream, and sugar. Nothing unpronounceable or artificial. As part of my quest to be kind to my body, I picked up a bottle of the Vanilla flavor.
On Monday, I made myself a plate of Apple Nut Butter Toast and a cup of rich, dark roast coffee. Dark roast is my favorite, guys! The toast was satisfying made with hearty whole wheat bread, crunchy soy nut butter (with C's allergies we don't keep actual nut butter in the house), and thinly sliced Granny Smith apples. I drizzled a touch of honey and a sprinkle of cinnamon for a bit of added flavor. The toast was delicious and filling. But my favorite part of the meal may have been the coffee.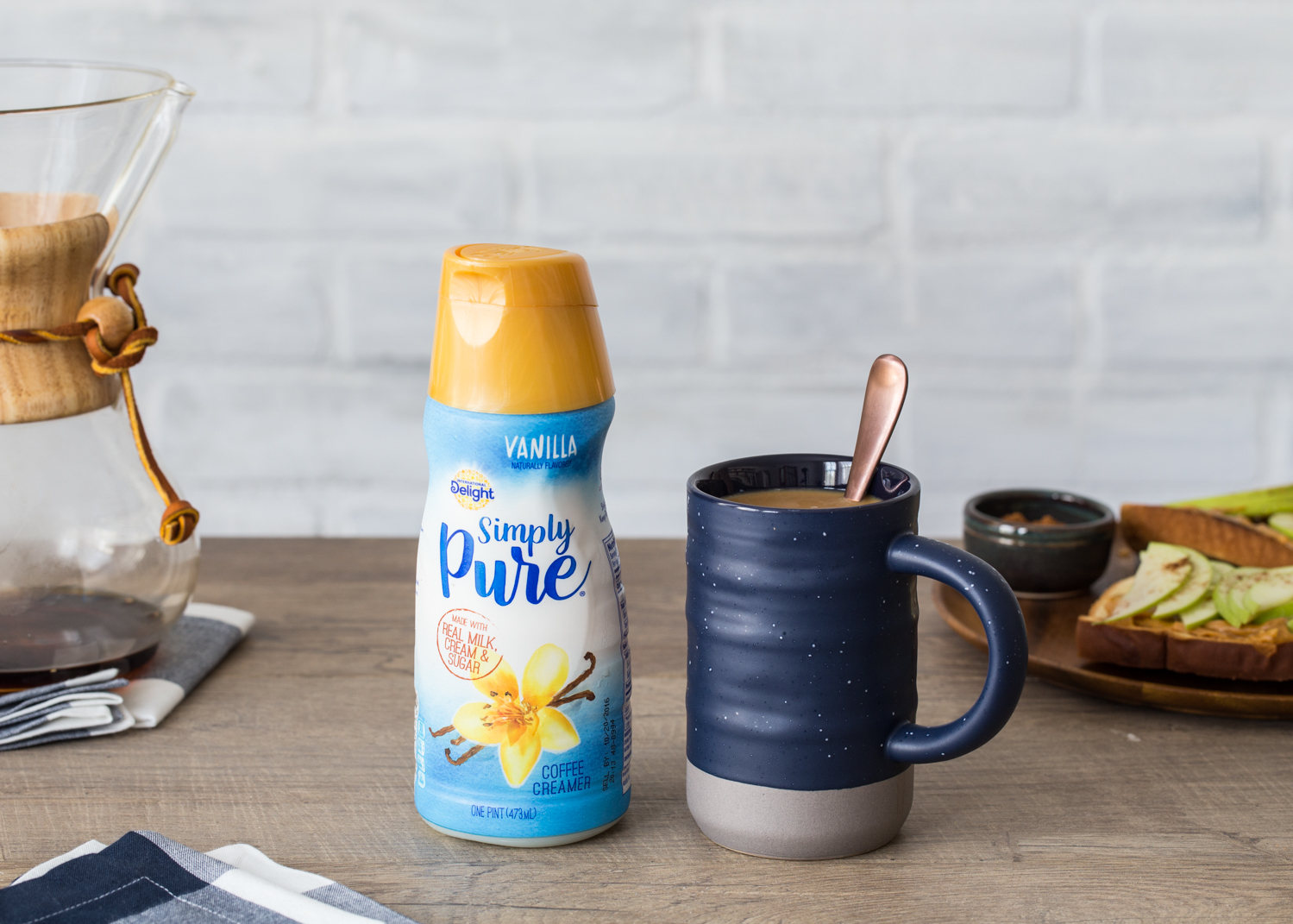 I made pot of pour over dark roast coffee and added a splash of my International Delights Simply Pure Vanilla creamer. The resulting flavor was creamy with a touch of sweetness, but nothing cloying or over-the-top. The subtle hint of vanilla made this cup worth savoring. Adding it into my afternoon routine was a natural fit and one that I have continued since. My morning coffee is often rushed and taken black, but my afternoon coffee is one that I want to soak in and enjoy the experience of drinking. It's a moment of relaxation and comfort that the Simply Pure creamer just enhances.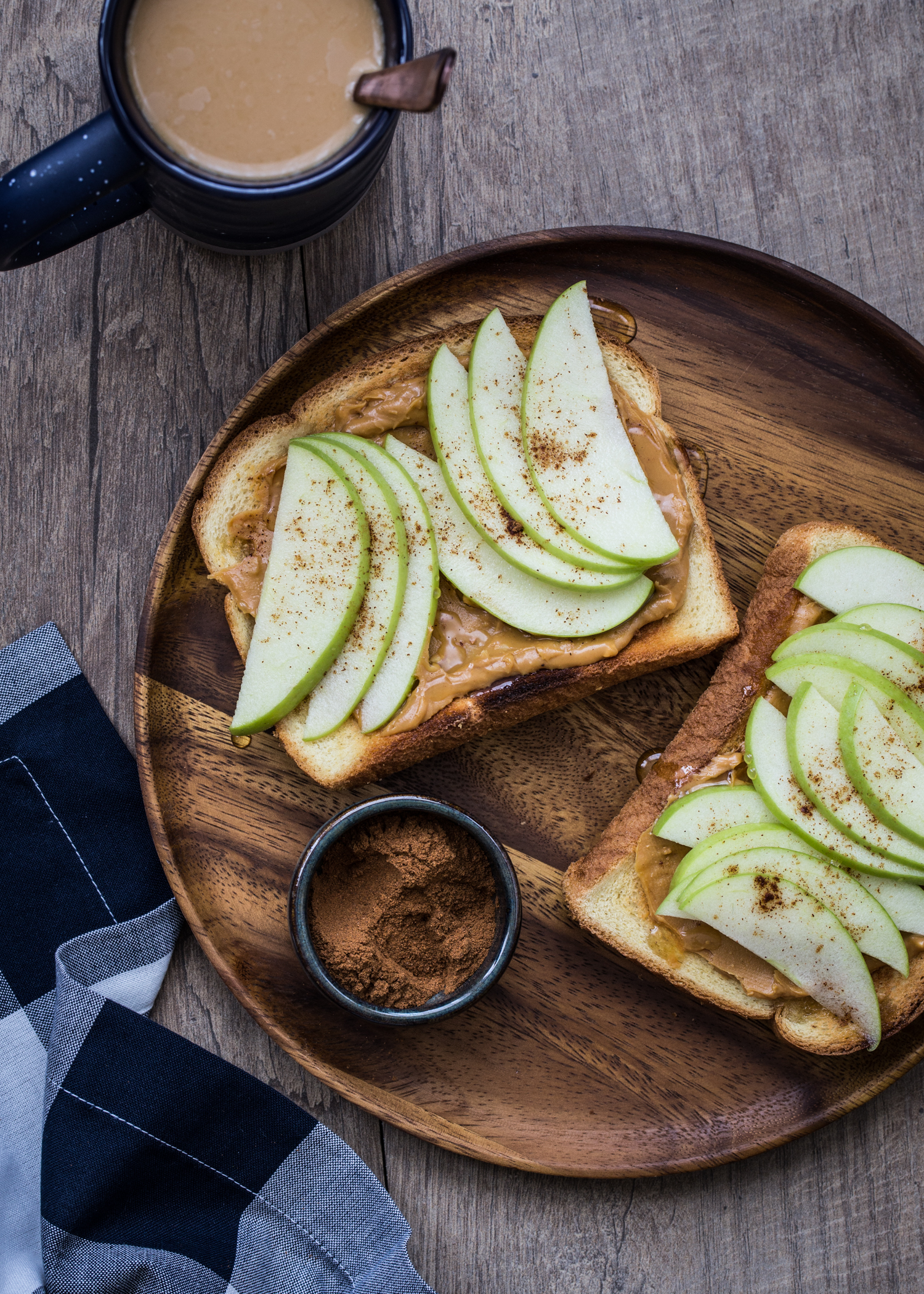 Now through October 22, Target's Cartwheel app is offering a 20% off coupon for International Delights coffee creamers, including their Simply Pure creamers. If you are not familiar with the Cartwheel app it's a wonderful free app that allows you to clip coupons directly on your smart phone for use in Target stores. I originally heard about it from my Sister-in-Law and I have taken advantage of some amazing offers since I downloaded it last year. If it is new to you, I encourage you to check it out and look for the coupon for the Simply Pure creamer.
If you are like me and are not able to experience a relaxed morning, maybe try carving out a small time in the afternoon to slow down, take a breath, and enjoy an amazing cup of coffee. When you do, know that I'm joining you, too!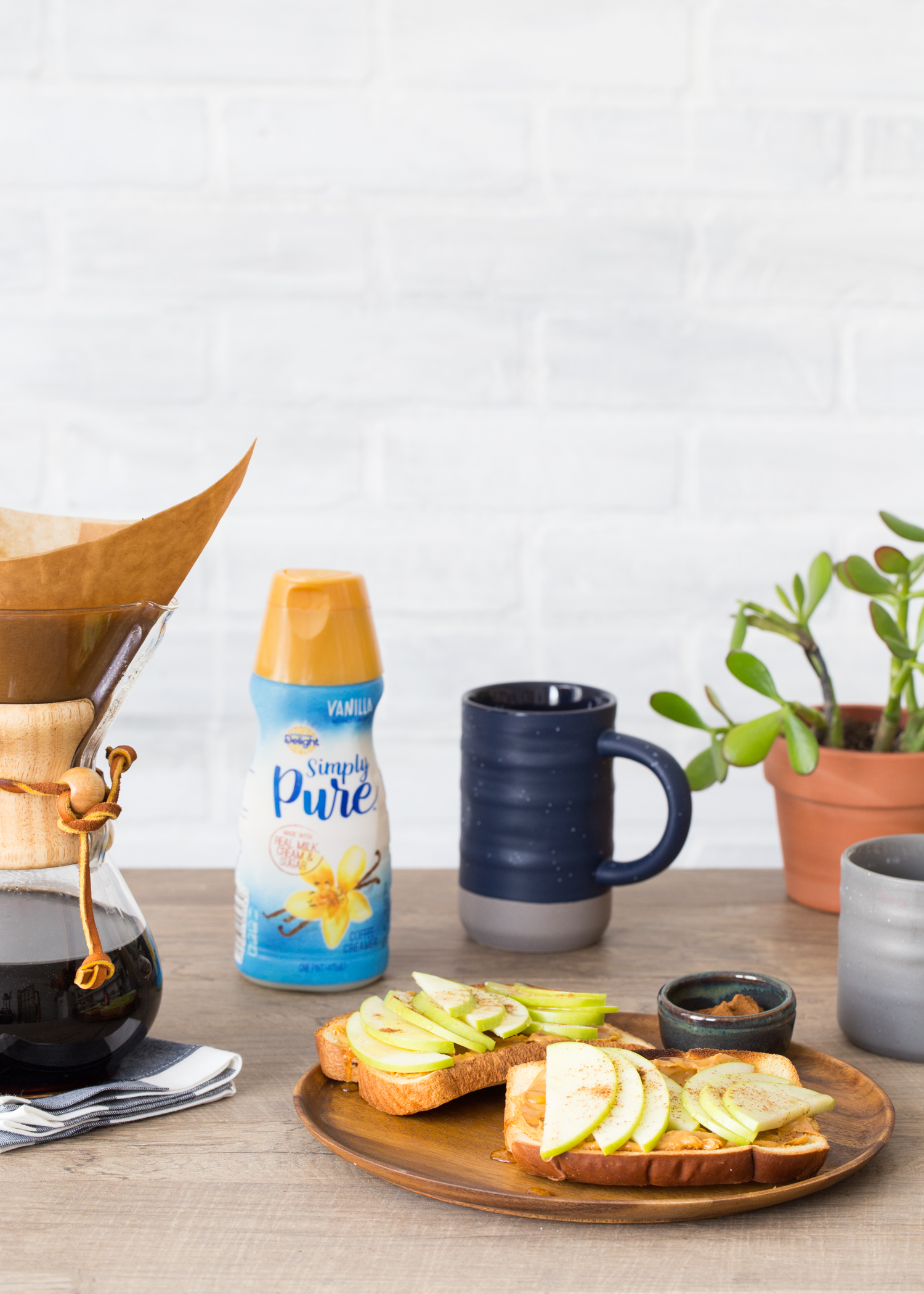 Happy Monday, friends!
Apple Nut Butter Toast
Yield: 1 serving
Prep Time: 5 minutes
Total Time: 5 minutes
Ingredients
2 pieces of whole wheat bread, toasted
2 Tablespoons nut butter (I used soy nut butter)
1/2 Granny Smith apple, thinly sliced
2 teaspoons honey
pinch of cinnamon
Directions
Spread toast with nut butter and top with apple slices. Drizzle toast with honey and sprinkle with cinnamon.
This is a sponsored conversation written by me on behalf of Target. The opinions and text are all mine.