chocolate avocado smoothie + weekend stuff
This Chocolate Avocado Smoothie is creamy and dreamy – full of bananas, avocado, chocolate and coconut, this sweet smoothie could easily double as a healthy dessert!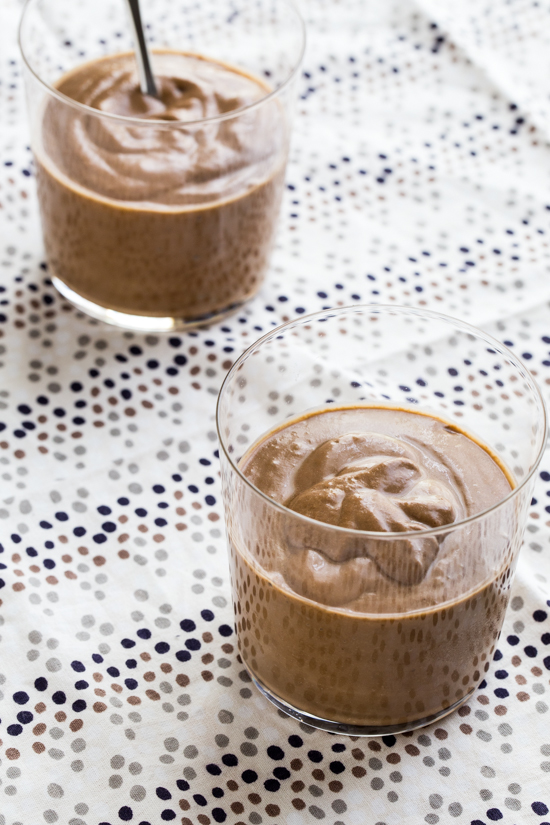 You might be thinking: chocolate and avocado?! What is she crazy? But trust me…oh, trust me – I'm totally not crazy. At least about this smoothie.
The other day I had the urge to make a mid afternoon smoothie because I was having a serious sweet tooth craving and it was either make a smoothie or eat my weight in frosted animal crackers. I was a little low on greens, and besides, I was in the mood for something that felt like dessert, and as much as I love me a green smoothie, they are not often dessert-y.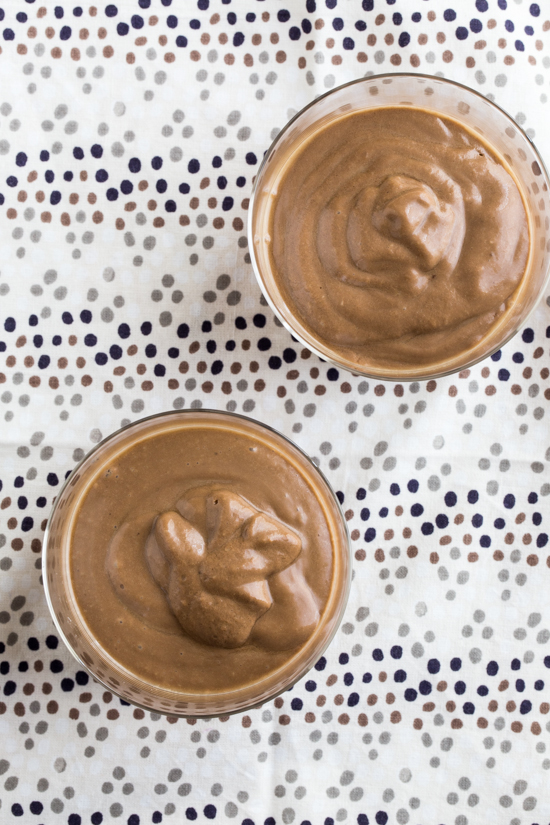 A while back I had made a green smoothie that had avocado in it, and it was quite possibly the creamiest smoothie I'd ever made. More like a milkshake in texture, actually. Well after a bit of tinkering and few rounds of testing, this Chocolate Avocado Smoothie was born. Perhaps not the most photogenic of smoothies, but that could have been because every time I made this smoothie I had zero patience to really whip out my styling tricks because I just wanted to drink the entire thing as fast as I could.
Who could blame me? This smoothie was actually almost thick enough to eat with a spoon, which I totally did (see photos) and tasted like a delicious, creamy chocolate pudding. And in the end, I felt a whole lot better about myself after drinking this than I would have felt eating an entire bag of those frosted animal crackers.
It's official. This Chocolate Avocado Smoothie = awesome.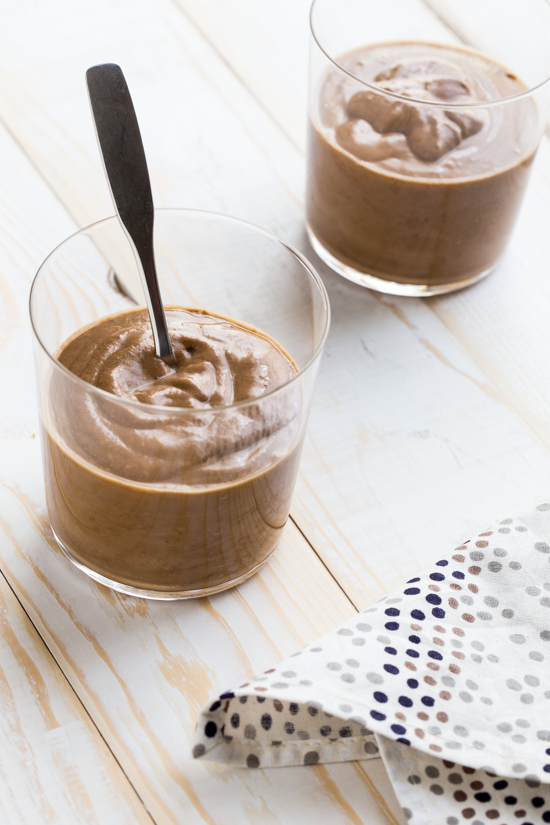 In other delicious weekend news, I wanted to tell you all about a super fun Instagram photo contest going on. Now through next Thursday (7/31) Campfire® Marshmallows is sponsoring a Marshmallow Summer Fun photo contest hosted by me and my friend Jamie from My Baking Addiction. This contest is all about how you enjoy marshmallows in the summer! Just tag your Instagram photos with #CampfireMarshmallowsSummer and be sure to follow @CampfireMarshmallows to enter your photo. The winner will receive $100 VISA gift card plus a super delicious marshmallow prize pack. So, yeah…get to snapping my friends!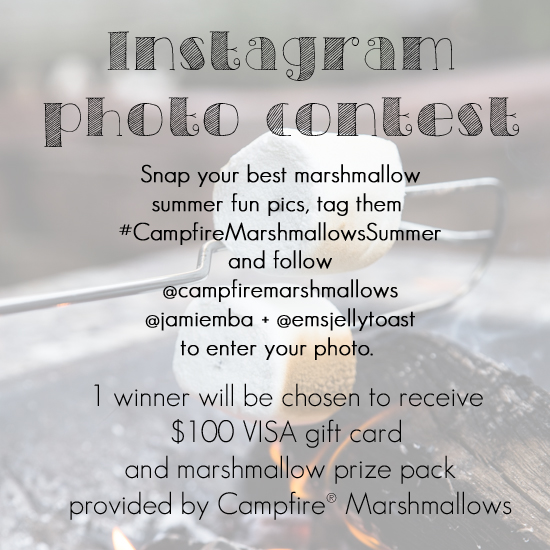 Happy Saturday!
Chocolate Avocado Smoothie Recipe
Yield: 2-3 smoothies
Prep Time: 10 minutes
Ingredients
12 ounces coconut milk, unsweetened
1 small avocado
1/2 banana
1 1/2 tablespoons cocoa powder, unsweetened
1/4 cup sweetened, shredded coconut
2 dates, pitted
2 teaspoons honey
1 cup ice
Directions
Place all ingredients in a blender in the order listed and blend until smooth. Pour, sip and enjoy!
July 26th, 2014
Disclosure: I have partnered with Campfire® Marshmallows and the Instagram photo contest mentioned in this post is a part of that partnership. Thank you for supporting the brands that I partner with. As always, all opinions are 100% my own.