chocolate toffee popcorn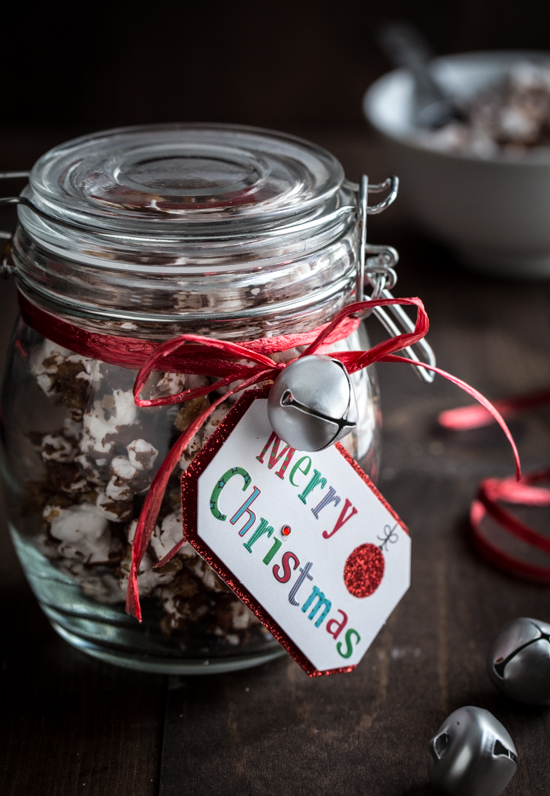 I have one more edible gift idea to share with you before the big day arrives next week. Have you got a last minute holiday party to attend? Do you want to make a little something for your neighbor as a way to say 'happy holidays' and 'thanks for not complaining when we were late getting our sidewalk shoveled'? Just hypothetical situations, of course.
Whatever the occasion is and even if it's 'I want a sweet and salty treat to eat while I watch Christmas in Conway curled up on my couch' then you've got to give this Chocolate Toffee Popcorn a try. Yup, I said toffee, people. And no, I didn't make another batch, I'm enjoying my freshly healed arm too much to risk it.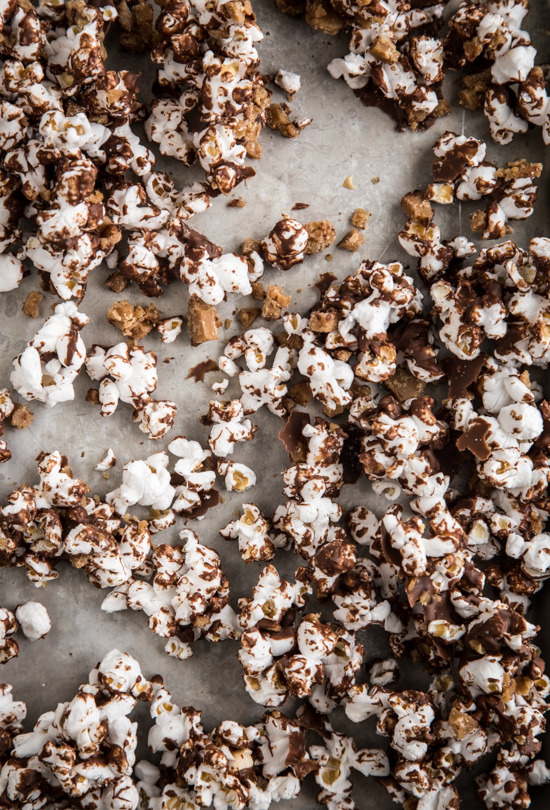 I happened to come across a small bag of leftover toffee bits in my freezer. It came as a surprise, because I was convinced it was all gone. I didn't have quite enough to make a batch of Sparkling Toffee Cookies, but I did have enough to make some delish and fancy popcorn. And by 'fancy' I mean in look and taste only. There is no level of fancy effort taking place. Especially when using toffee that is already made or bought from the store. Which I totally recommend if you aren't dealing with nut allergies in your house. Just buy a bag and move on with your life! Play with candy making after the holidays when the rush and stress has died down.
This popcorn is salty, sweet and makes the perfect gift or party snack. Head on over to My Baking Addiction for the complete Chocolate Toffee Popcorn recipe.
Merry Christmas, everyone!!