rum clementine cocktail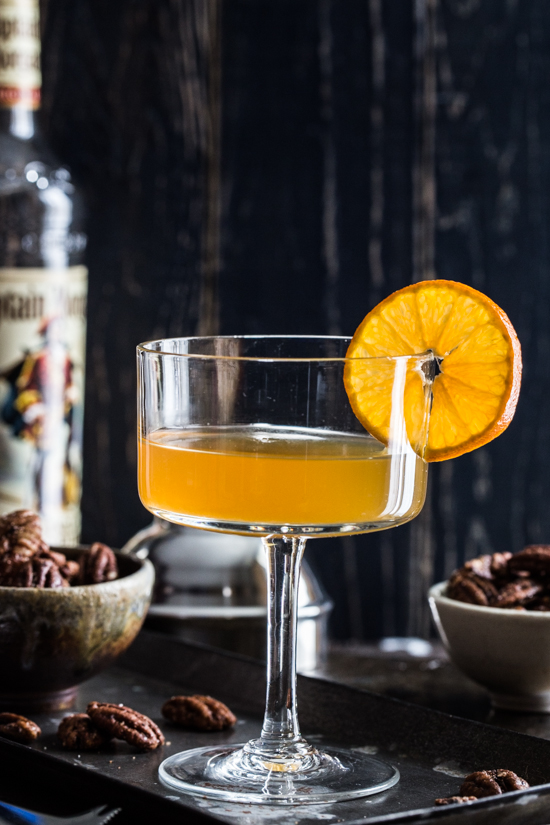 The other day, shared my recipe for Rum Glazed Pecans as part of my Captain's Table Challenge holiday entry, and today I'm here to share my deliciously smooth Rum Clementine Cocktail. I wanted to create something seasonal, but a bit different than the obvious holiday flavors. That's when I turned my attention to the giant basket of clementines sitting on my counter. Sweet, juicy and the perfect pairing with Captain Morgan's Original Spiced Rum.
I think it's funny that citrus fruits are in season during the cold bitter months of winter because they seem inherently summery, but I love their bright, vibrant color and flavor that add some serious cheer during  chilly winter days. I love seeing the mountains of brightly colored oranges, grapefruits and other citrus fruits in the market during the winter. It's a bit of sunshine amongst the snow. Some of my family's favorite citrus fruits are the sweet, easy peel clementines.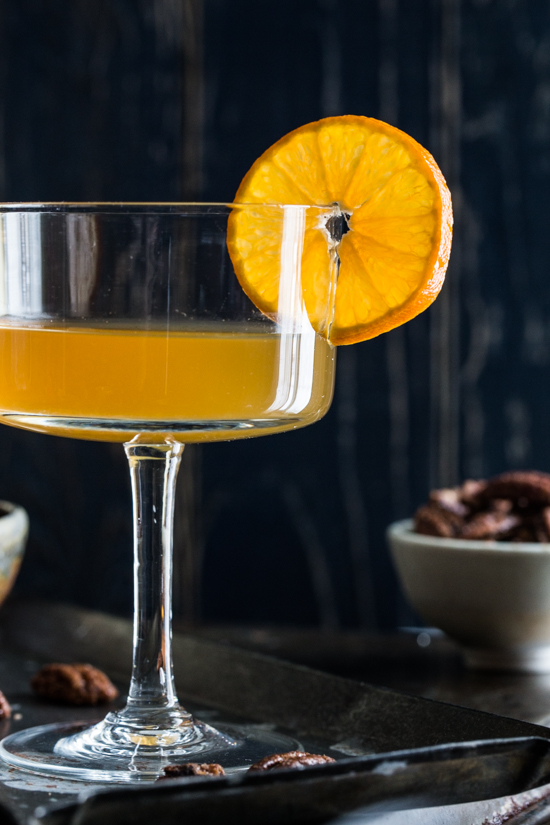 I love tucking clementines into lunches, snacking on them in the car, and juicing them for spritzers and cocktails. They're juicy, sweet and have such a gorgeous color. The pairing of the sweet, tangy clementine juice with the smooth spiced Captain Morgan Rum is quite delightful, if I do say so myself.
Have you got a holiday party coming up this week? This Rum Clementine Cocktail can be made in batches ahead of time and chilled so it will be ready for all of your guests and you won't be stuck at the bar mixing drinks all night. Serve this smooth, citrusy cocktail alongside a bowl of Rum Glazed Pecans for some seriously easy and festive entertaining.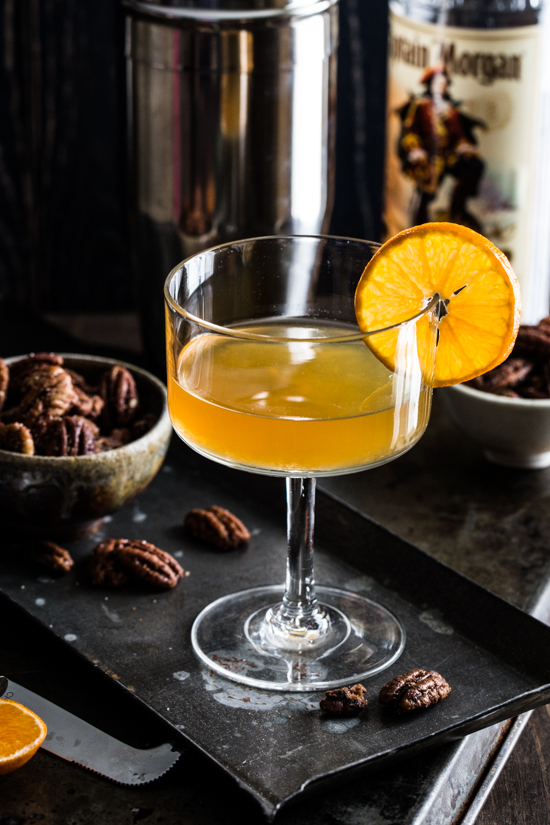 This cocktail is part of the Captain's Table Challenge. Each time a rum infused recipe or entertaining idea is shared using the hashtag #CaptainsTable over social media this holiday season, Captain Morgan will donate $1 to WhyHunger. Anyone can share their recipes, tips and entertaining ideas that involve rum, using the #CaptainsTable hashtag to help raise money to combat hunger this holiday season.
**Disclosure: This post is part of a challenge sponsored by Captain Morgan. While I wasn't paid for this post, I received some product and ingredient reimbursement to create recipes for the Captain's Table Challenge. 
Happy Thursday!
Rum Clementine Cocktail Recipe
Yield: 1 cocktail
Prep Time: 5 minutes
Total Time: 5 minutes
Ingredients
1 3/4 oz Captain Morgan Original Spiced Rum
1/2 oz Lillet blanc
1/4 oz fresh squeezed clementine juice
1/4 tsp white sugar
clementine slices for serving
Directions
Fill a cocktail shaker with ice. Add Captain Morgan Original Spiced Rum, Lillet Blanc, clementine juice and sugar. Shake well to combine and chill. Strain into cocktail glass and serve with clementine slice.