Classic Pecan Pie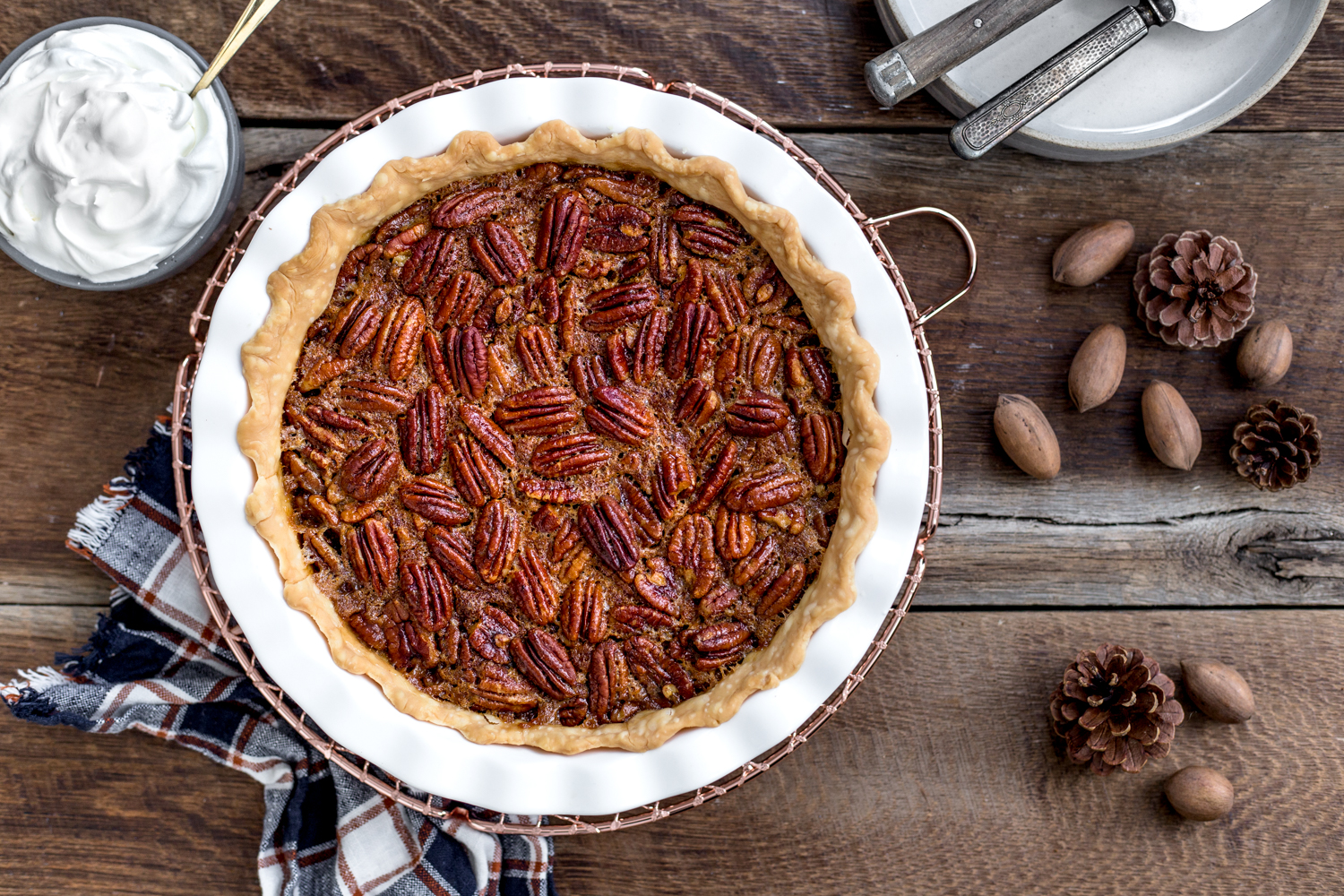 This post, Classic Pecan Pie, is sponsored on behalf of the American Pecan Council. All opinions are, as always, my own. 
Fall is officially here and it's hard to believe we are already at the end of September. I have to remind myself that the majority of September is still considered summer, because in my mind September means school supplies and the beginning of Fall.
I realize I am a walking cliché with my Fall loving ways, but it's honestly true. I have never been a huge fan of summer, although it's a welcome relief from the long winters we have here in Ohio. Fall has always been my true love. The weather, the landscape, the food, and the holidays that come this time of year is just a non-stop happy moment.
We are doing things a little differently with one of my favorite holidays this year: Thanksgiving. For the first time ever, we will be traveling on Thanksgiving which is both exciting and a little unnerving. I'll miss our traditional get-together but still plan on enjoying my time in the kitchen by making my favorite sausage filling, bacon herb oven roasted turkey, and of course, some mouthwatering Thanksgiving desserts.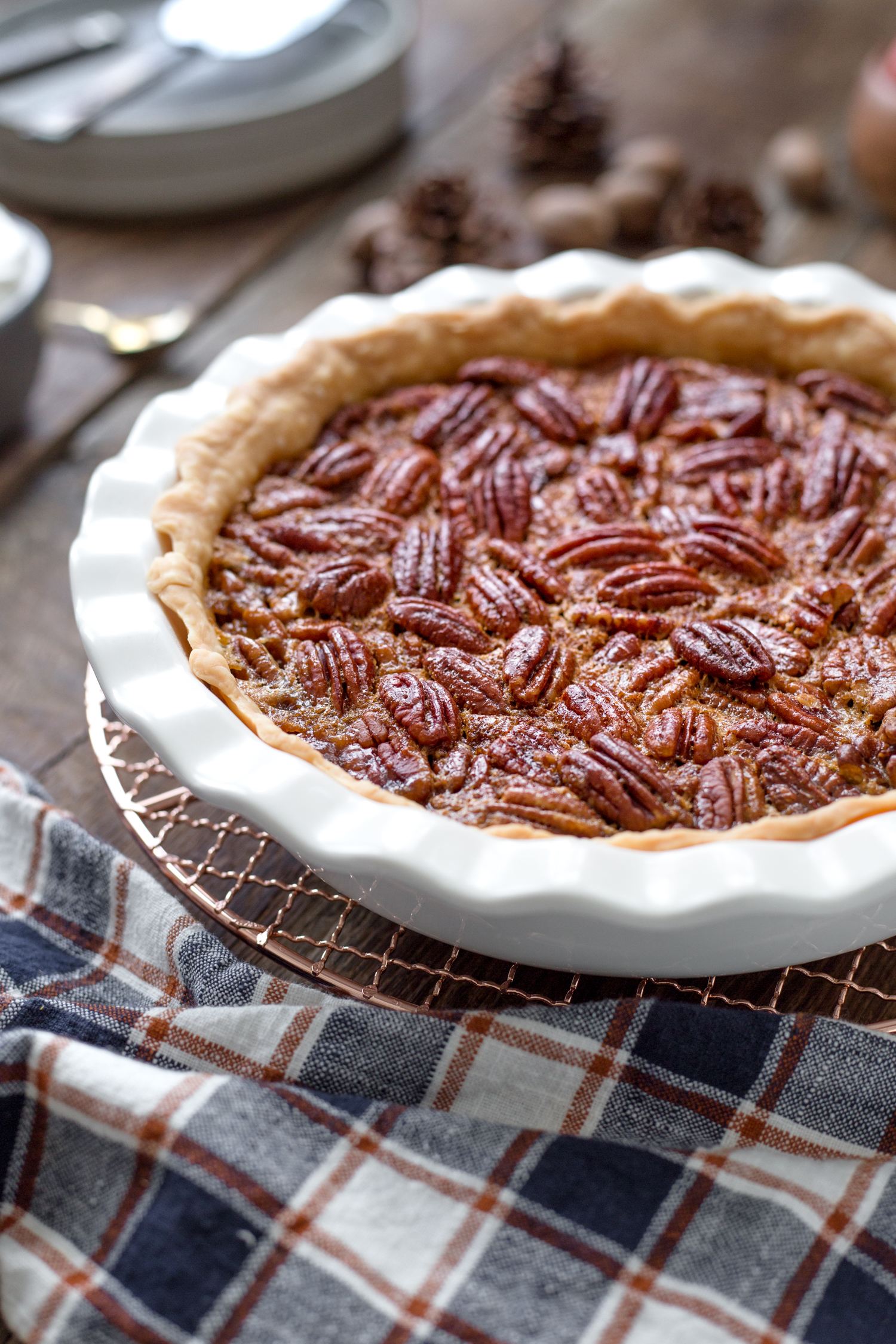 This year, I have had the pleasure of working with the American Pecan Council, developing recipes and photographing their beautiful pecans. This week I'll be sharing a few versions of possibly my favorite pie in the world: Pecan Pie.
We are going to be starting the week with a solid classic pecan pie. This is the pie you crave when you are craving pecan pie. The filling is sweet and the pecans are buttery with just enough bite to make every mouthful a delight.
Pecans are truly America's nut. They're the only tree nut indigenous to North America which is why I find it so fitting to feature it at Thanksgiving. And most of the pecans you'll find in the US are grown in North America, including thousands of family-owned farms in over a dozen Southern states. So eating pecans means you're supporting thousands of American family farmers who produce over 80% of the world's pecan supply.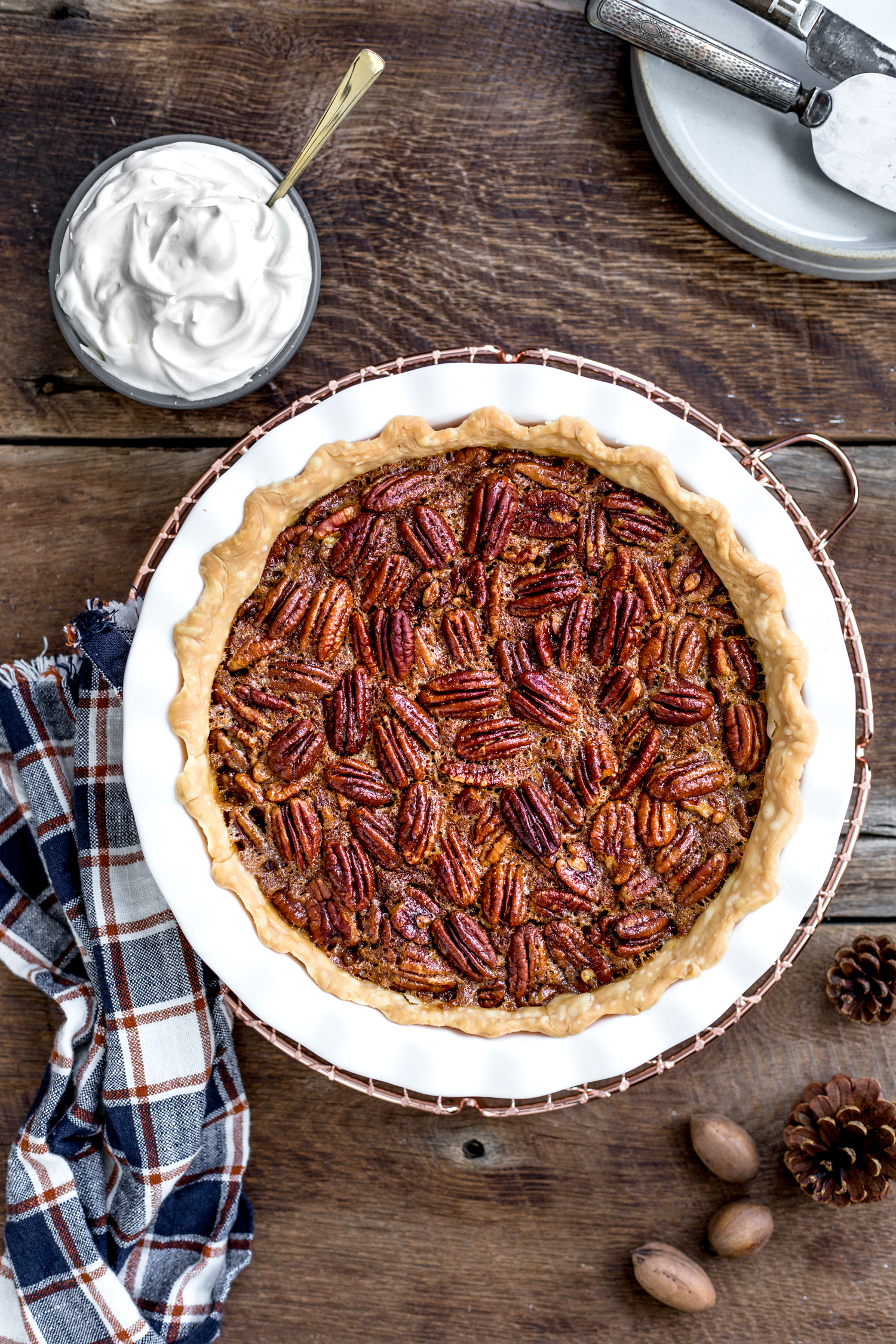 For this classic pecan pie, I took some help with a store bought refrigerated pie crust dough, but feel free to use your favorite pie crust recipe. The filling comes together in just minutes and most of the time with this pie is hands off. I like to serve mine with a little dollop of whipped cream, but it can be served unadorned with equally delicious results.
Be sure to watch out the rest of this week as I share two more of my takes on pecan pie. Let's just say bacon is involved and I regret nothing.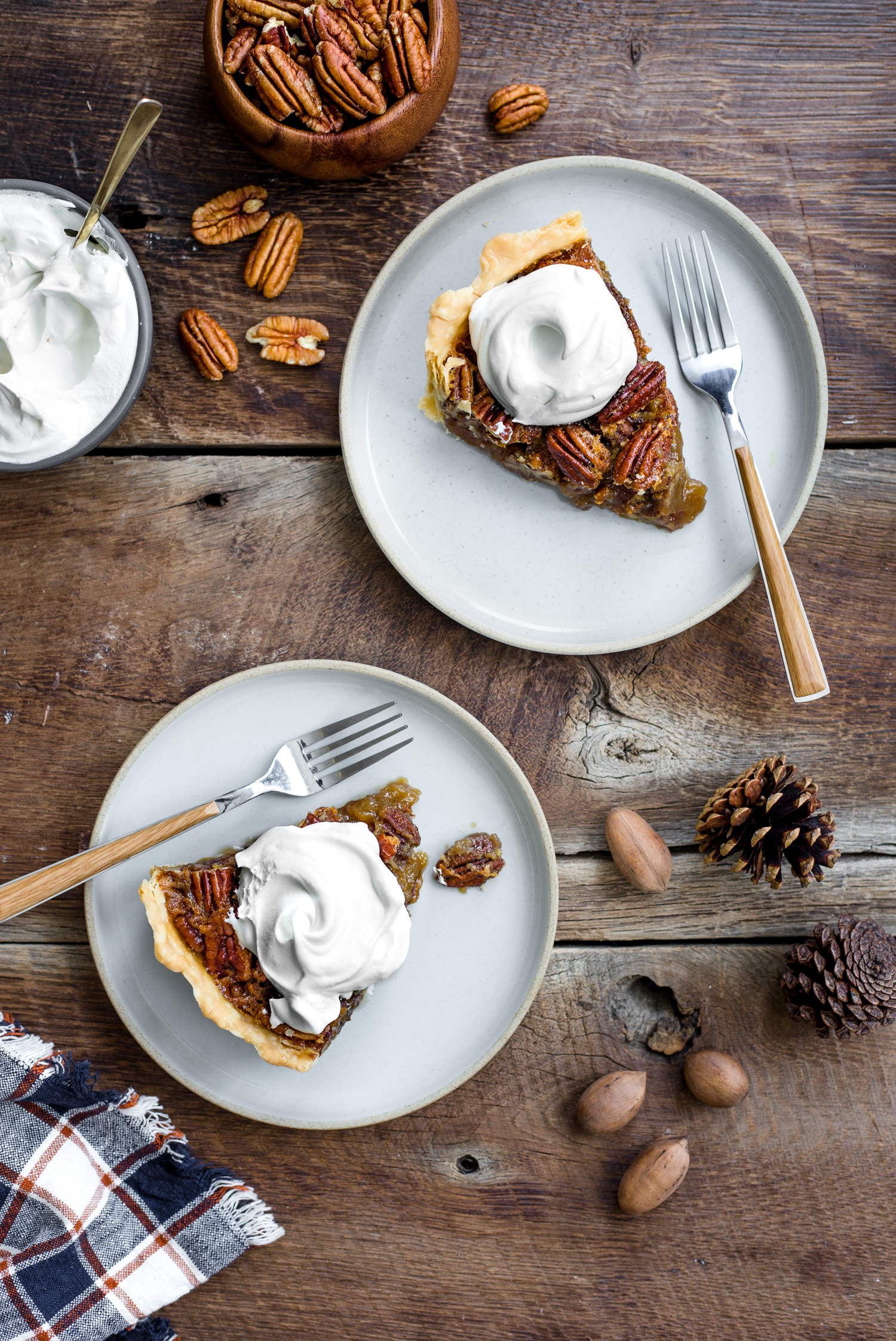 Happy Tuesday!
Classic Pecan Pie Recipe
Yield: 8-10 servings
Prep Time: 15 minutes
Cook Time: 70 minutes
Total Time: 85 minutes
Ingredients
1 - 9 inch pie dough (store bought or homemade)
6 Tablespoons unsalted butter, melted and cooled
1 cup light corn syrup
1 cup light brown sugar
2 teaspoons pure vanilla extract
3 large eggs, lightly beaten
1/2 teaspoon salt
2 1/2 cups raw pecan halves
Directions
Place baking sheet in oven. Preheat oven to 350°F.
Gently line pie pan with rolled out pie dough. Be sure to press into edges and up the sides. Use fingers or a fork to create a decorative edge of your choice. Set aside.
In a large bowl, whisk together butter, corn syrup, brown sugar, and vanilla extract. Add eggs and salt and whisk until mixture is even. Fold in pecan halves.
Pour mixture into pie crust and spread evenly with a spatula. Take pieces of aluminum foil and gently cover edges of pie crust. Place pie on preheated baking sheet and bake for 60-70 minutes or until pie is set in center.
Remove pie and allow to cool completely before serving or chilling. Pie can be made the day ahead and refrigerated overnight. Allow pie to come to room temperature before serving.