Almond Butter and Jelly Marshmallow Treats
School is back in session and my kids are always wanting a little something to eat after school. These almond butter and jelly marshmallow treats have been the perfect after school snack!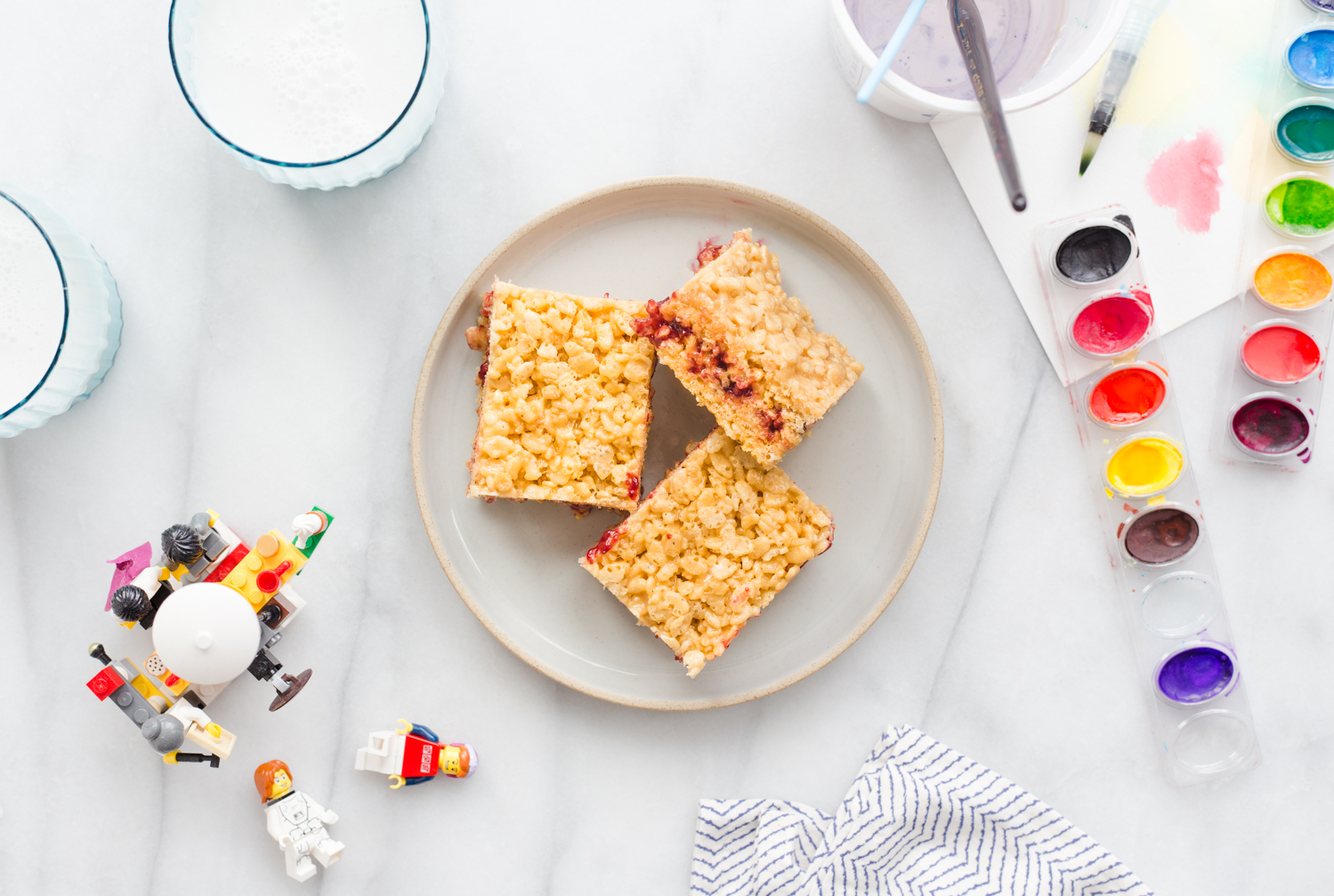 This post is sponsored on behalf of Campfire® Marshmallows. All opinions are, as always, my own.
You guys, my kids are finishing up their third week of school already! Full disclosure, they haven't had complete 5 day week of school yet, though. Their first week was just Wednesday to Friday, their second week brought a day off on Monday for the eclipse, and this week they had a fog delay on Wednesday morning.
Yes, we live in Ohio and fog delays are a real thing.
And of course, next week they have Monday off for Labor Day.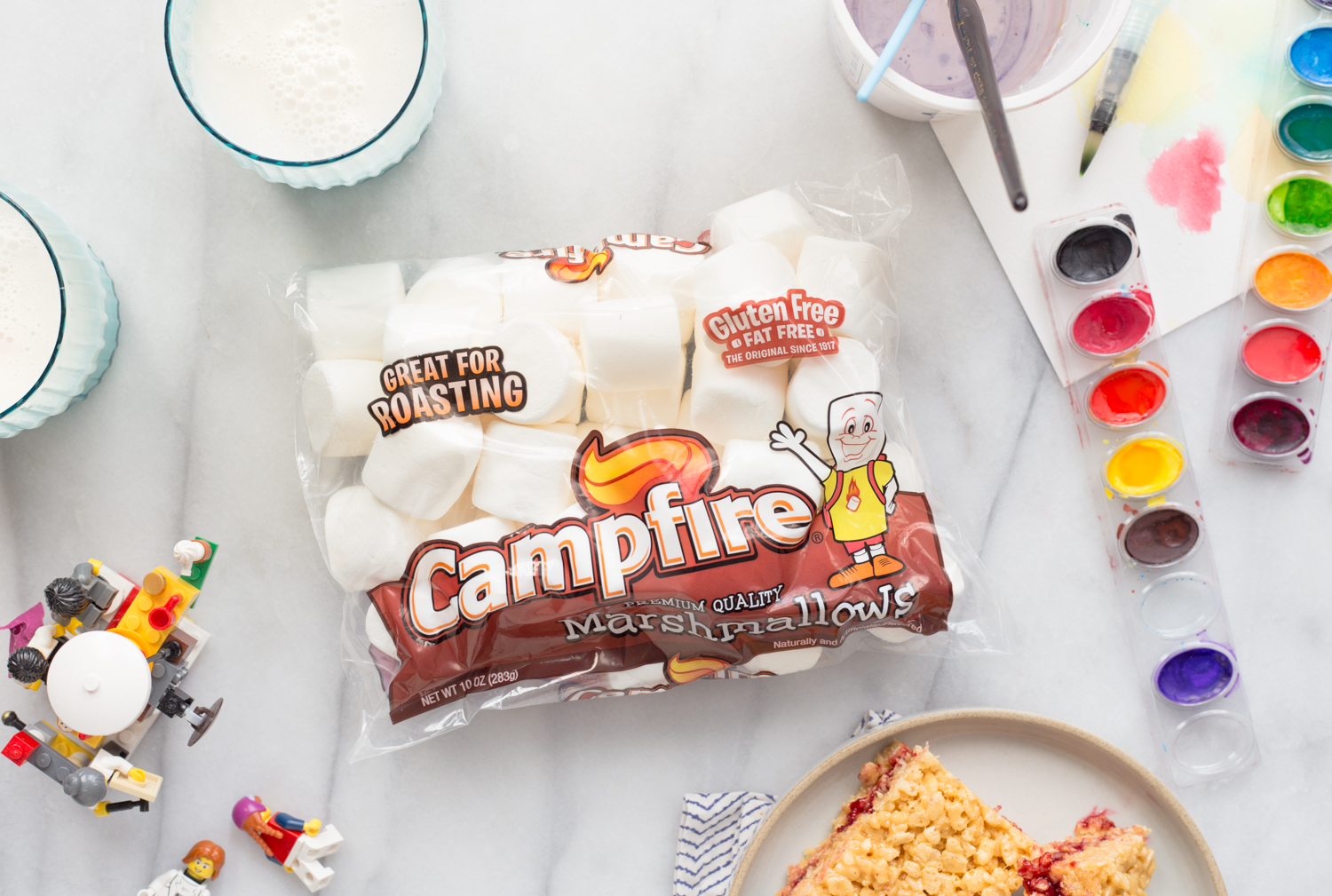 These kids are going to be into school for a full month before experiencing a true 5 day week of school. It's pretty bonkers.
Anyway, it's helping me ease back into the swing of things around here, as well. Summer always throws me off my game. The heat, humidity, unpredictable schedule – the whole thing is a recipe for disaster.
You may have noticed that I haven't been posting as much around these parts the last couple of months. To be completely honest, I just kind of needed a little slow down in the way of blogging while my kids were at home.
Nothing major, just needed a breather. You know?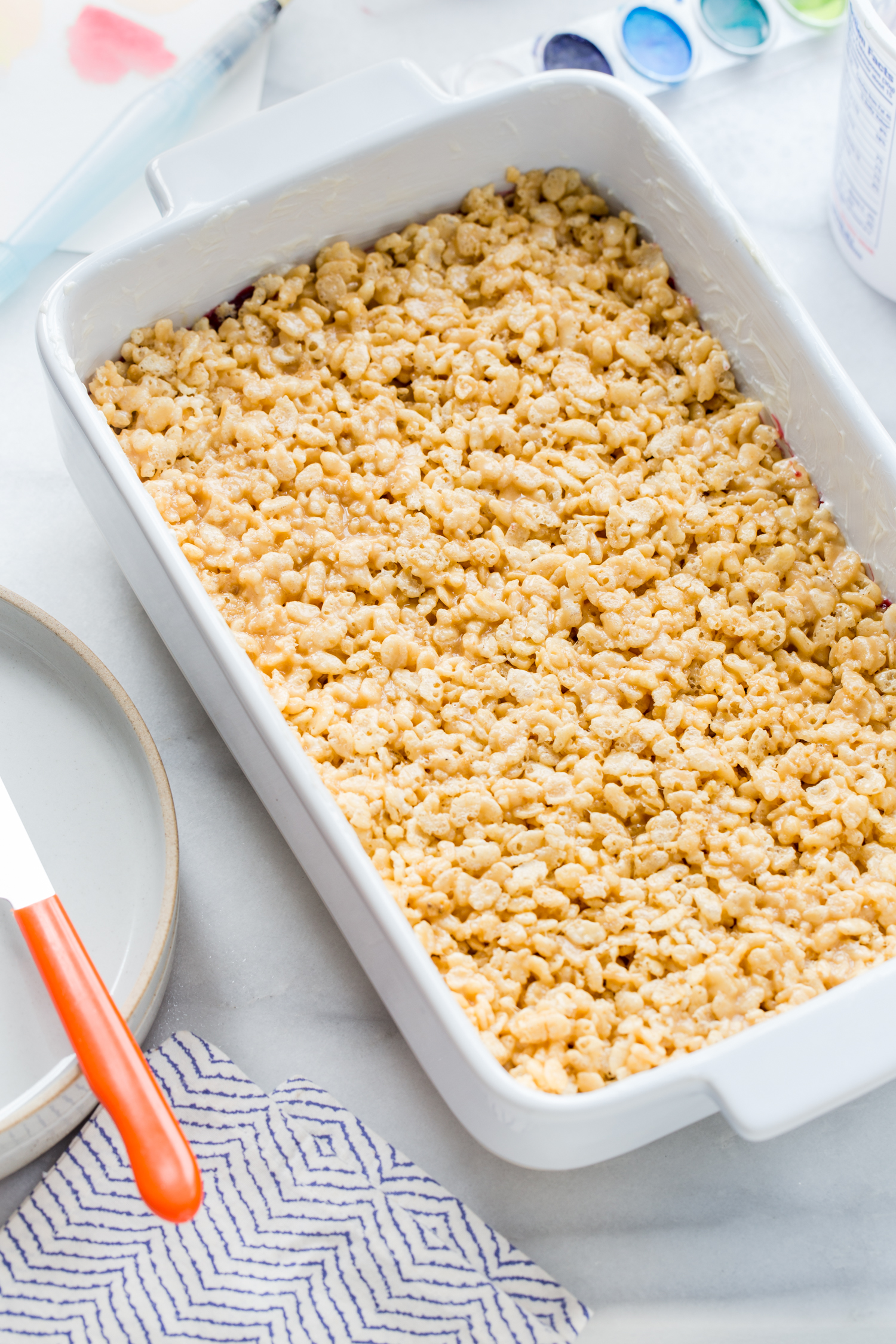 Well, today I definitely got my work mojo back. I was hammering away at my to-do list like nobody's business.
Photos edited – check!
Blog posts written and scheduled – check!
September work calendar scheduled – check!
3567 emails sent and received – check!
Shower taken – check!
Yes, sometimes I need to add 'take a shower' to my to-do list otherwise it doesn't always get done. You guys, I work from home and it's a slippery slope.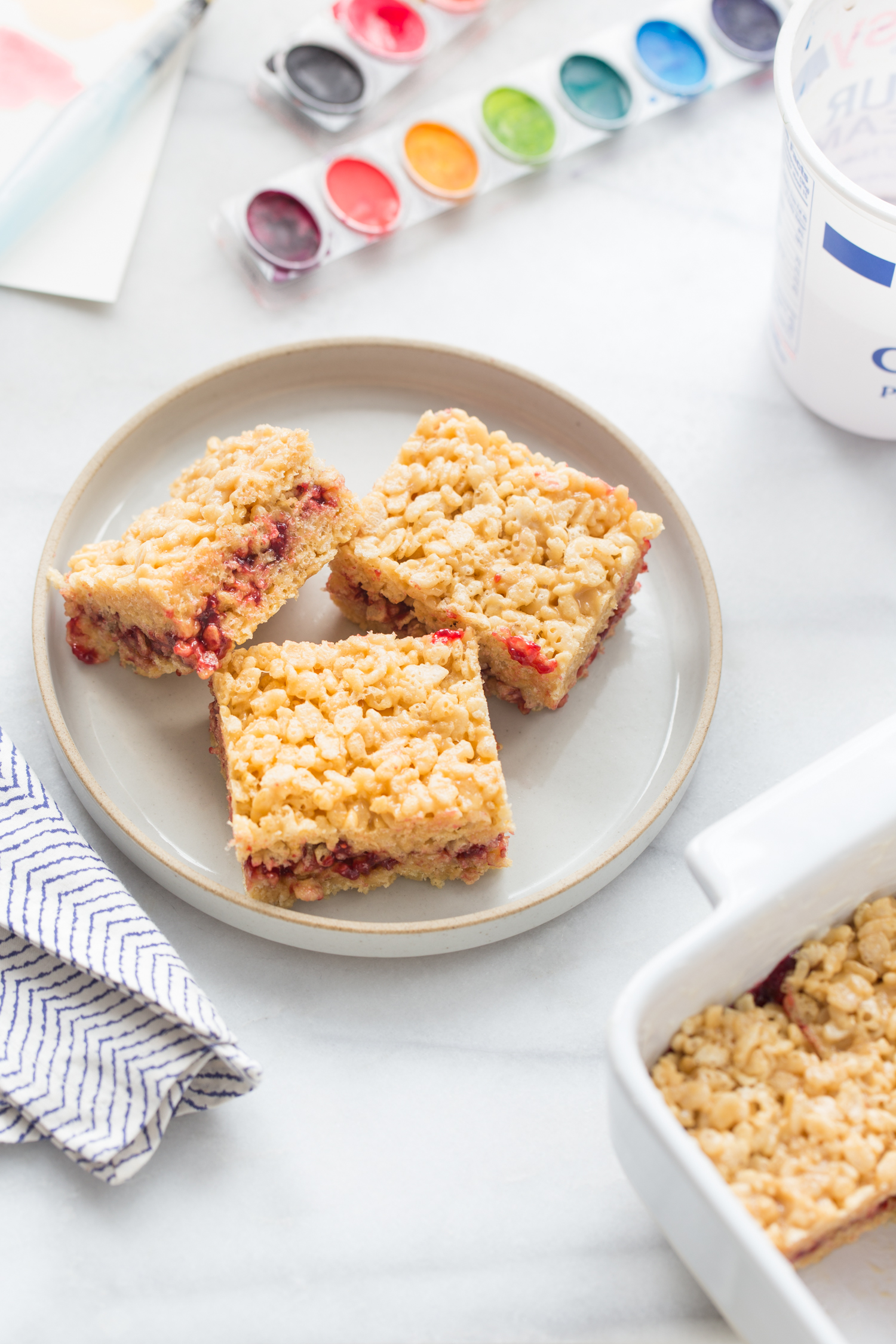 Luckily, I'm not just hear to chit chat about to-do lists and showers (for the most part). I'm here to chit chat about super easy delicious treat/snacks that your kids are going to go crazy over.
That's right, I'm talking about these 5 ingredient no-bake Almond Butter and Jelly Marshmallow Treats. They use my all time favorite marshmallows in the world, Campfire® marshmallows. They're soft, fluffy and melt like a dream.
C is allergic to peanuts but can have almonds so we've been using almond butter all over the place at our house lately. The base of these almond butter and jelly marshmallow treats is a classic marshmallow treat with a half of a cup of almond butter melted into the marshmallow mixture.
I just spread half of the mixture into a well buttered dish, spread it with a thin layer of jam (I used raspberry because I weirdly love the seeds) then spread the rest of the mixture on top. Pro tip: dampen your finger tips a little and the mixture won't stick to your hands when you try to squish it into the pan.
You might consider me a marshmallow-treat-making pro. Let's just say I've made my share of marshmallow cereal treats in my day: marshmallow treat sushi, chocolate pretzel cereal treats, chocolate coconut marshmallow treats, s'mores cereal treats, not to mention marshmallow treat milkshakes.
Seriously, though, take 15 minutes to make these treats. Your kids will be so happy to have a little special something waiting for them at home.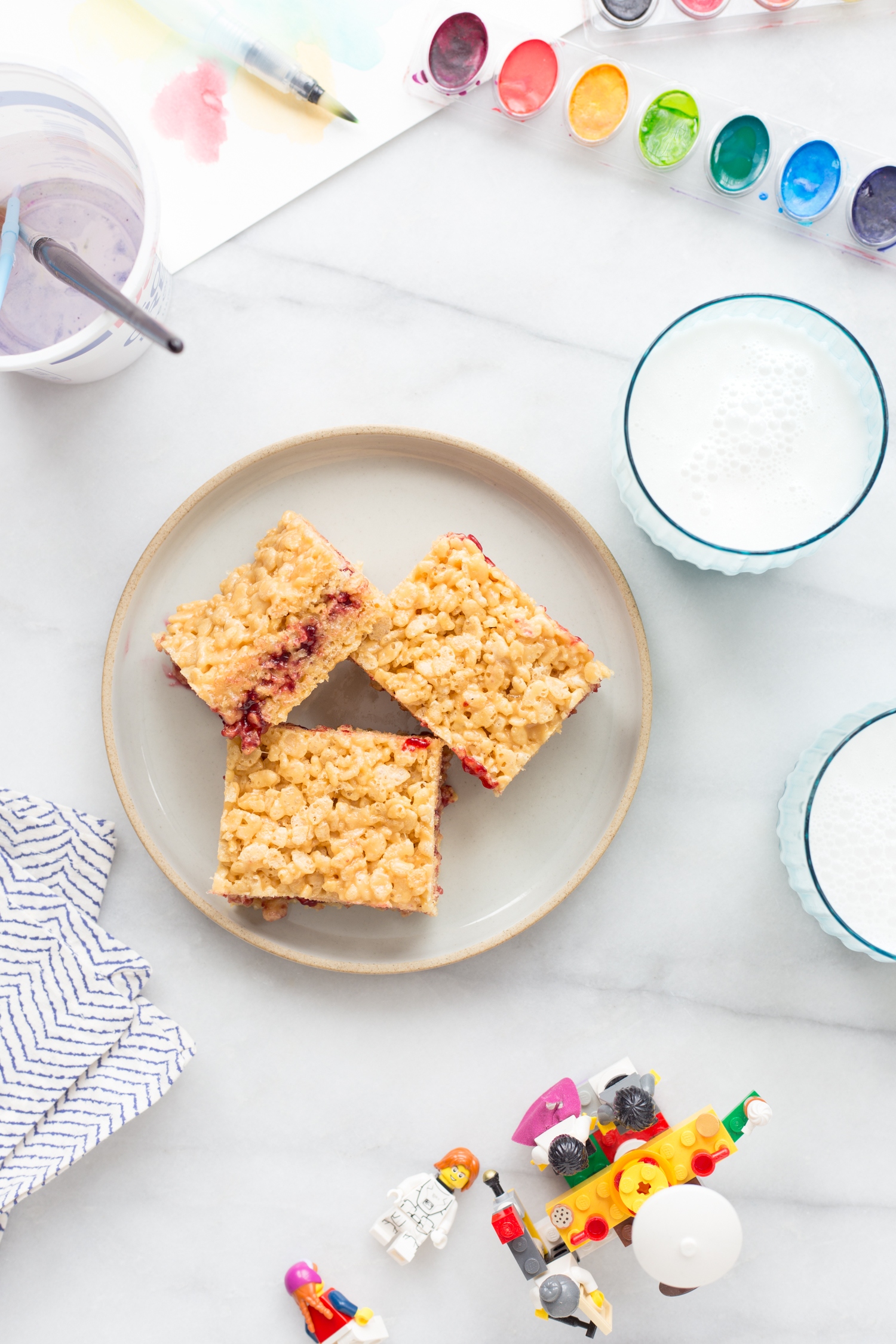 Happy Friday!
Almond Butter and Jelly Marshmallow Treats
Yield: 15
Prep Time: 5 minutes
Cook Time: 10 minutes
Total Time: 15 minutes
Ingredients
1 - 10 oz bag Campfire® regular marshmallows
6 Tablespoons unsalted butter, cut into pieces
1/2 cup smooth almond butter (or other nut butter)
6 cups crisp rice cereal
1/2 cup jam (any flavor)
Directions
Place marshmallows, butter, and almond butter in a large microwave safe bowl. Microwave on high for 1 minute. Stir and microwave for an additional 30-60 seconds or until mixture is smooth. Stir in cereal.
Press half of the cereal mixture into a well buttered casserole dish (I used an 8x10 inch dish but you can use what you have). Spread the jam in an even layer over that layer and top with the remaining cereal mixture. Allow treats to set for about 10 minutes before cutting.
Cut, serve, and enjoy!