peppermint mocha coffee creamer | iCoffee review + video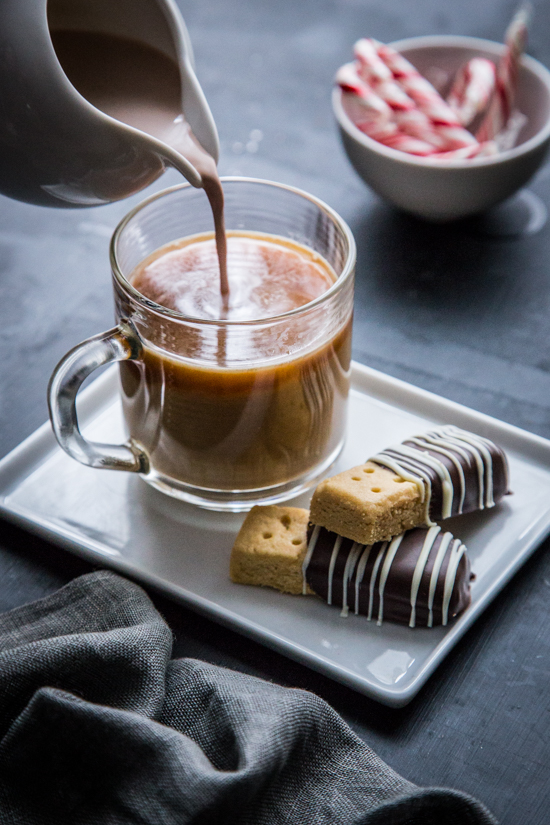 This is a sponsored conversation on behalf of iCoffee. 
It's no secret that I'm fairly caffeine dependent. I like my coffee and I like it in a steady stream throughout the day. Typically I start with caffeinated coffee and then switch myself to decaf after about 3pm. It takes serious willpower to do so, but otherwise I'm up until the wee hours of morning and that's not good for anyone.
I come from a long line of coffee drinkers and having a designated and decked out coffee station in my kitchen is a necessity. Whether it's our everyday kitchen or a holiday gathering, my coffee counter is fully stocked and ready to roll at any given moment.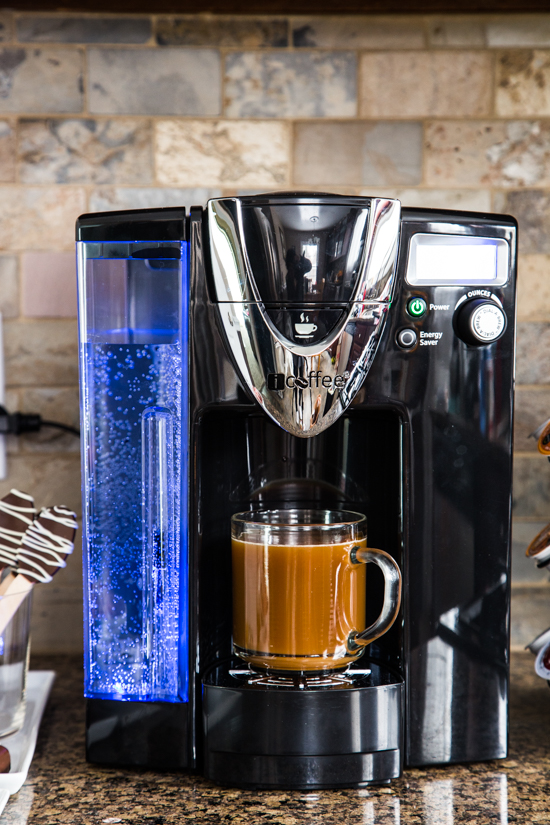 I've been a long time single serve brewer fan, but it wasn't until I tried the iCoffee Opus Brewer that I realized the full potential in single serve coffee flavor. First of all, the iCoffee uses standard K-cup®, RealCup® and OneCup™ single serve coffee cups, which makes it incredibly convenient to find and use any of your favorite coffee brands. Plus, there is an optional reusable coffee filter cup so that you can use your own favorite bulk grounds to brew the perfect cup of coffee.
But then the iCoffee's SpinBrew™ technology spins the needle that brews the coffee, mimicking a French Press and therefore eliminating any bitterness and acidic aftertaste. To be completely honest, I as skeptical on this claim. I figured it would be exactly like other machines I've used (and I've used quite a few!) but my little 7-year-old scientist was dying to put it to the test.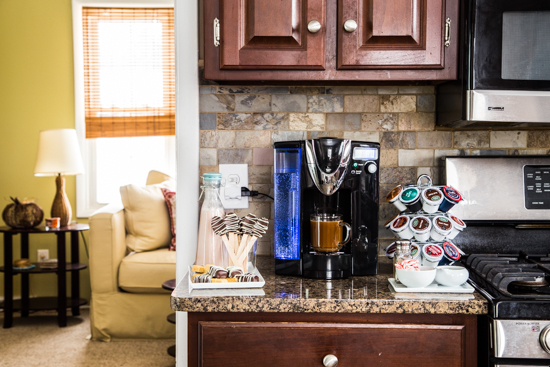 The kids set up a completely blind taste test using the iCoffee and our previous single serve brewer, brewing the same type of coffee, same size of cup, same temperature and even the same type of mug. The only difference was the machine. They marked the cups A and B and placed them into the machines with the letter turned toward the back, so that I couldn't see which was which. When the brewing was done, I carefully lifted the cups out of the machines, averting my eyes, and placed them on the table, where the Buddy carefully rearranged them while I turned my back. I took great care not to look because I really wanted this test to be as accurate as possible. I was SO proud of my little scientists for setting up such a controlled experiment. I'm wondering if he could get extra credit in his first grade class….
Anyway, that's beside the point.
The point is, after sipping both cups, I was shocked. There was a noticeable difference between the two brews. One cup gave me the kick of bitterness that I had grown accustomed too, although never actually enjoyed. While the second cup…well, didn't. I waited for the shot of acidity in my throat and it never came. In it's place was a smooth, rich flavor that took me off guard.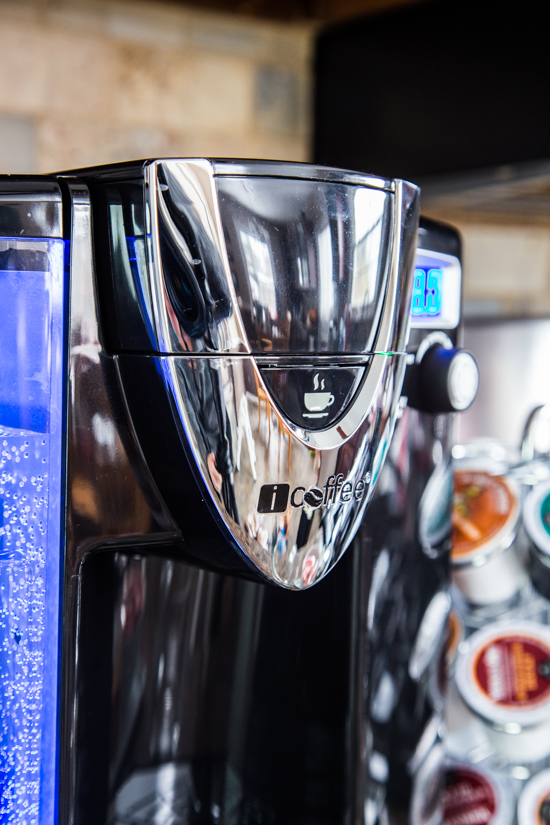 I still didn't know for sure which was which, but I had an idea of how this was going to play out. But I gave it a few minutes. I let the cups sit for a few minutes and went back and tasted again.
The same thing! The second cup of coffee was decidedly more smooth and rich. The kids were delighted that I could tell a difference. My suspicions were correct. The smooth cup was from the iCoffee Opus Brewer. Well, I was sold. Who doesn't prefer a cup of coffee that is actually pleasant to drink?
Plus, the iCoffee Opus is a great looking machine, one that I am proud to have displayed on my counter at all times. And I've definitely put it through it's paces. It heats up in a hurry, plus has a great energy savor button that will automatically turn the machine off after  two hours of non-use. Did I mention the large 75 ounce reservoir? It's great for parties because it can make multiple cups, any size your guest wants up to 12 ounces. Even half ounces, which is pretty great. It's super easy to use and I even made a fun video to demonstrate just how easy it is to use:
Coffee just makes me so happy!! For every birthday party or holiday get together we have, I am obsessed, obsessed I tell ya, with setting out a coffee station. An entire counter full of all the items you'd need to make the perfect cup of joe. I set out mugs (sometimes matching, sometimes eclectic depending on the occasion), chocolate dipped spoons, chocolate covered shortbread cookies, cinnamon, sugar, a huge variety of k-cups (even hot chocolate cups for the kiddos) and of course, some flavored creamers. I'm in the habit of texting my mom and brother anytime the new holiday creamers come out in the stores. The texts consist of random grocery store selfies of me with some creamer. I'm a coffee geek like that.
But did you know that making your own coffee creamer is SO easy? Plus you get to know exactly what is in each batch. My Peppermint Mocha Coffee Creamer is just a few ingredients and takes about 5 minutes to make. You can make a smaller batch if you think you won't use it all in a week.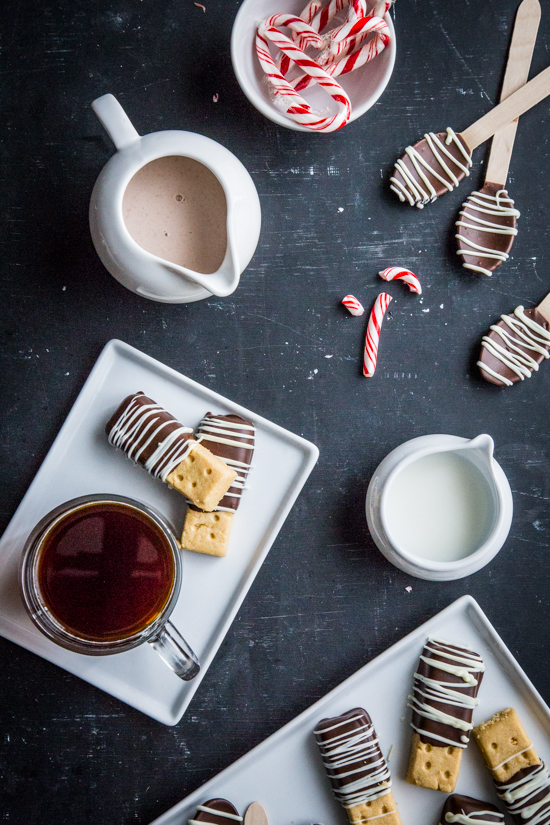 I'm seriously looking forward to Thanksgiving and the ritual of setting out the coffee station. A little something for everyone to make them feel at home and just as delighted as I am in creating the perfect cup of coffee. In addition to this peppermint mocha coffee creamer, I may whip up a batch of my Vanilla Chai Coffee Creamer, too. They're both sure to be a hit at our Thanksgiving dinner.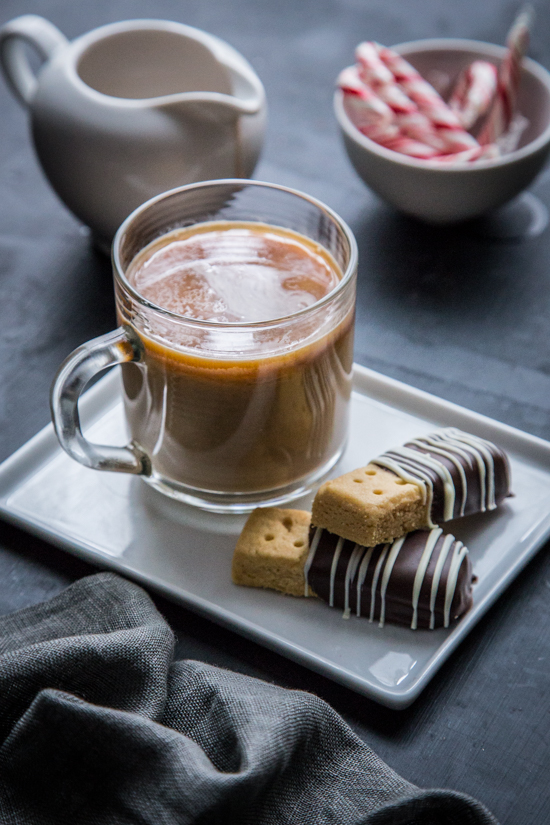 If you are in the market for a single serve brewer this holiday season, you should add this iCoffee Opus Brewer to your wish list. I will be singing it's praises for many cups of coffee to come. For more information about the iCoffee Opus Brewer, head to the iCoffee website or visit them on Facebook, Twitter or YouTube.
Disclosure: Thank you, iCoffee for sponsoring this post as well as providing me with an iCoffee Opus Brewer to try out in my home and review. All opinions are 100% my own.
Happy Monday!
Peppermint Mocha Coffee Creamer
Yield: 2 cups
Prep Time: 5 minutes
Cook Time: 5 minutes
Total Time: 10 minutes
Ingredients
1 cup half and half
1 cup heavy cream
2 tablespoons unsweetened cocoa powder
1 teaspoon pure peppermint extract
1 tablespoon sugar, more or less to taste
Directions
Combine all ingredients in a small sauce pan and heat over medium, whisking to dissolve cocoa powder and sugar. When mixture is warm and ingredients are fully incorporated, remove from heat. Refrigerate creamer for up to 1 week.